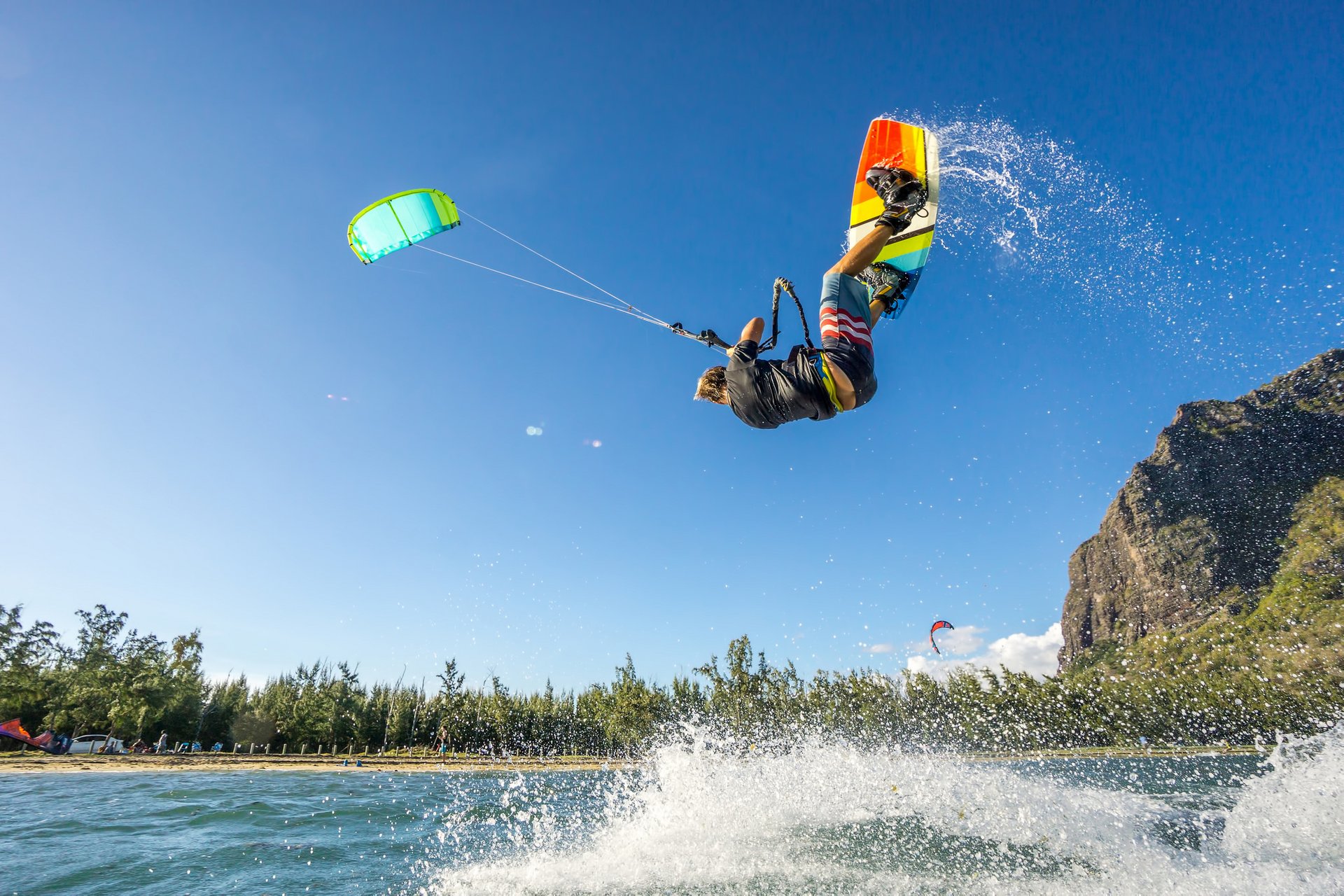 While being an incredibly challenging and complicated sport, kitesurfing has a lot to offer, especially if you do it in Mauritius. A lot of its beaches are perfectly suited for this extreme sport, thanks to the reef, which surrounds the island, which forms great waves.
The season from May till November is perfect for kitesurfing—it's very windy, less crowded, and also cheaper than all other periods.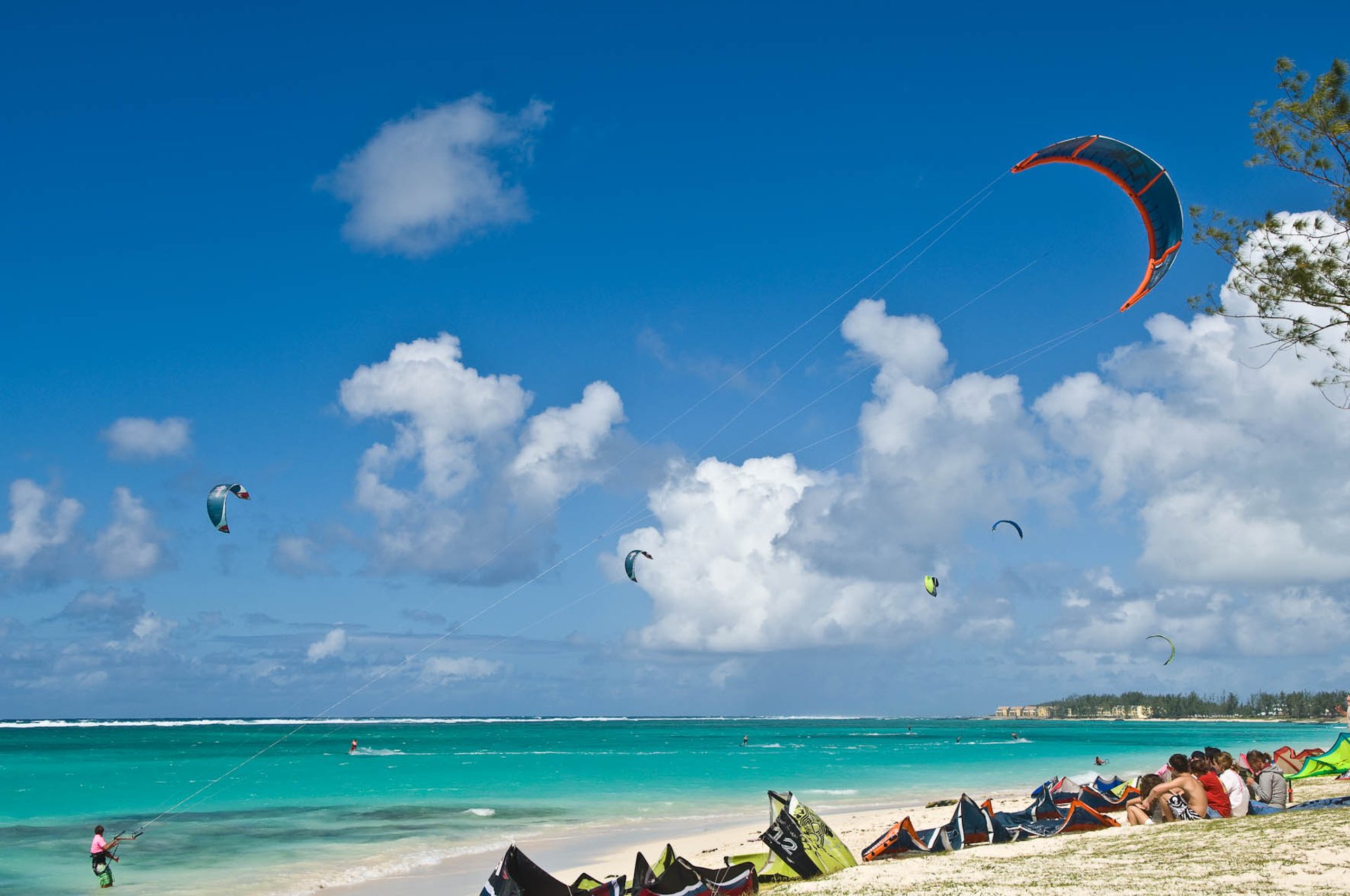 Point d' Esny with its southeast wind represents a big lagoon and picturesque spot, perfect for beginners.
Anyone wanting to learn should go to Le Morne Lagoon. It's very spacious, has great waves, and is mostly free from reef and rocks.
A good idea will be to make it to Bel Ombre. However, the eastern wind there can be a bit gusty. You'll find a beach club there as well.
If you want to stay as far as possible from the crowds and popular spots, consider going to Rodriquez Island and surf face to face with the ocean.
There's also a place which is reserved strictly for professionals—it's called One Eye. The spot is very famous and respected among kitesurfers from all over the world due to its incredibly high waves.
Find hotels and airbnbs near Kitesurfing (Map)
Kitesurfing Featured in