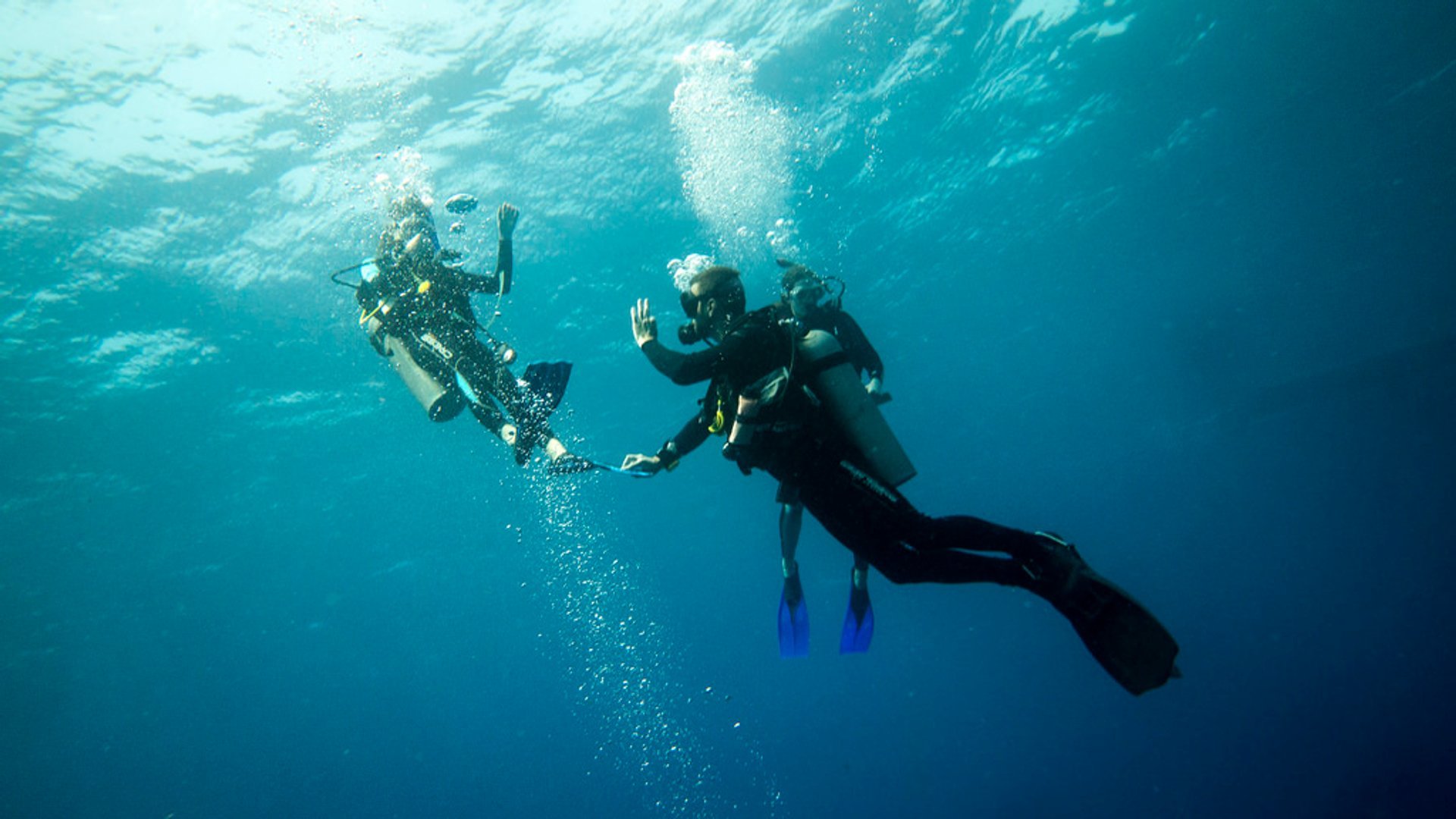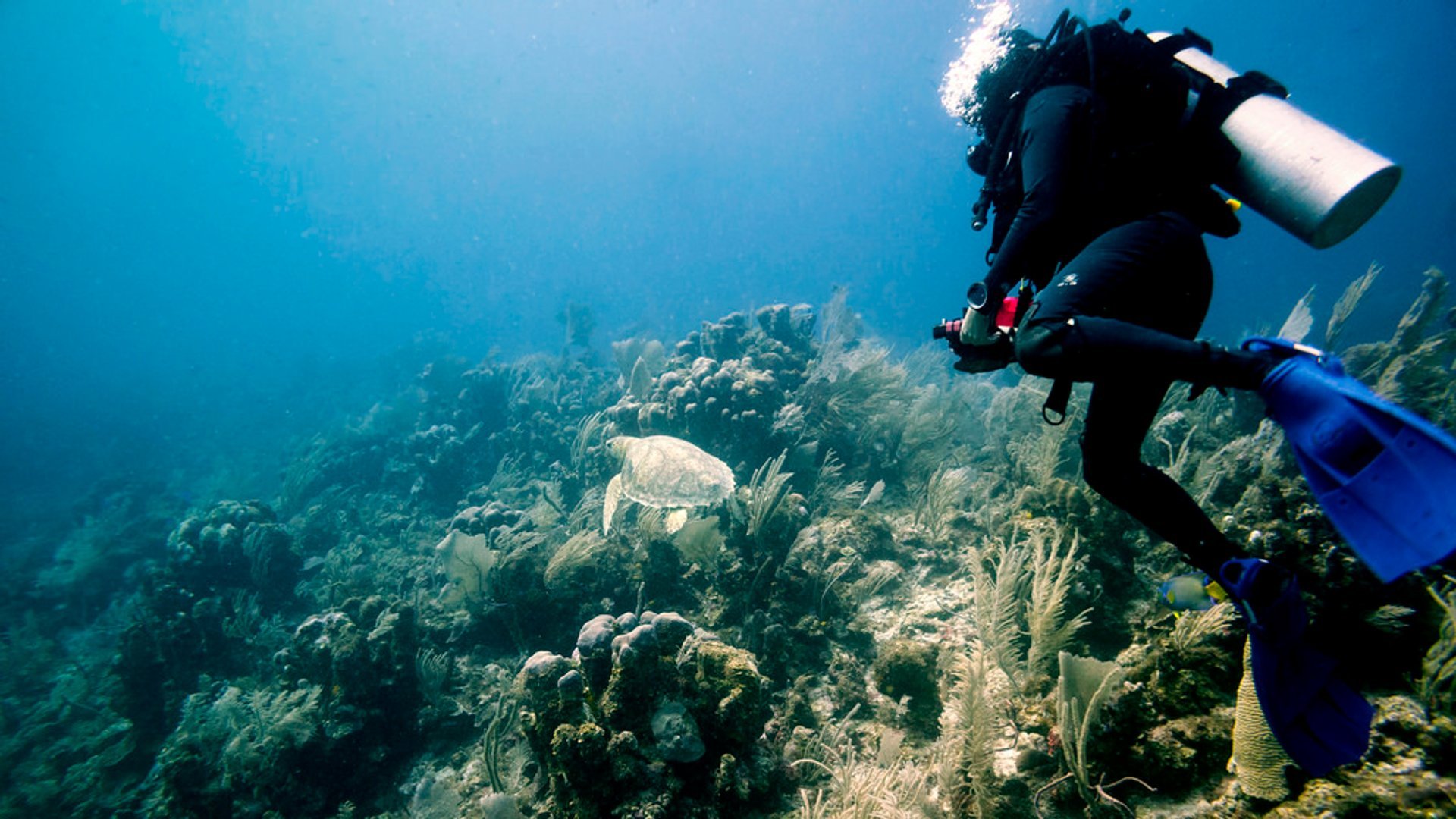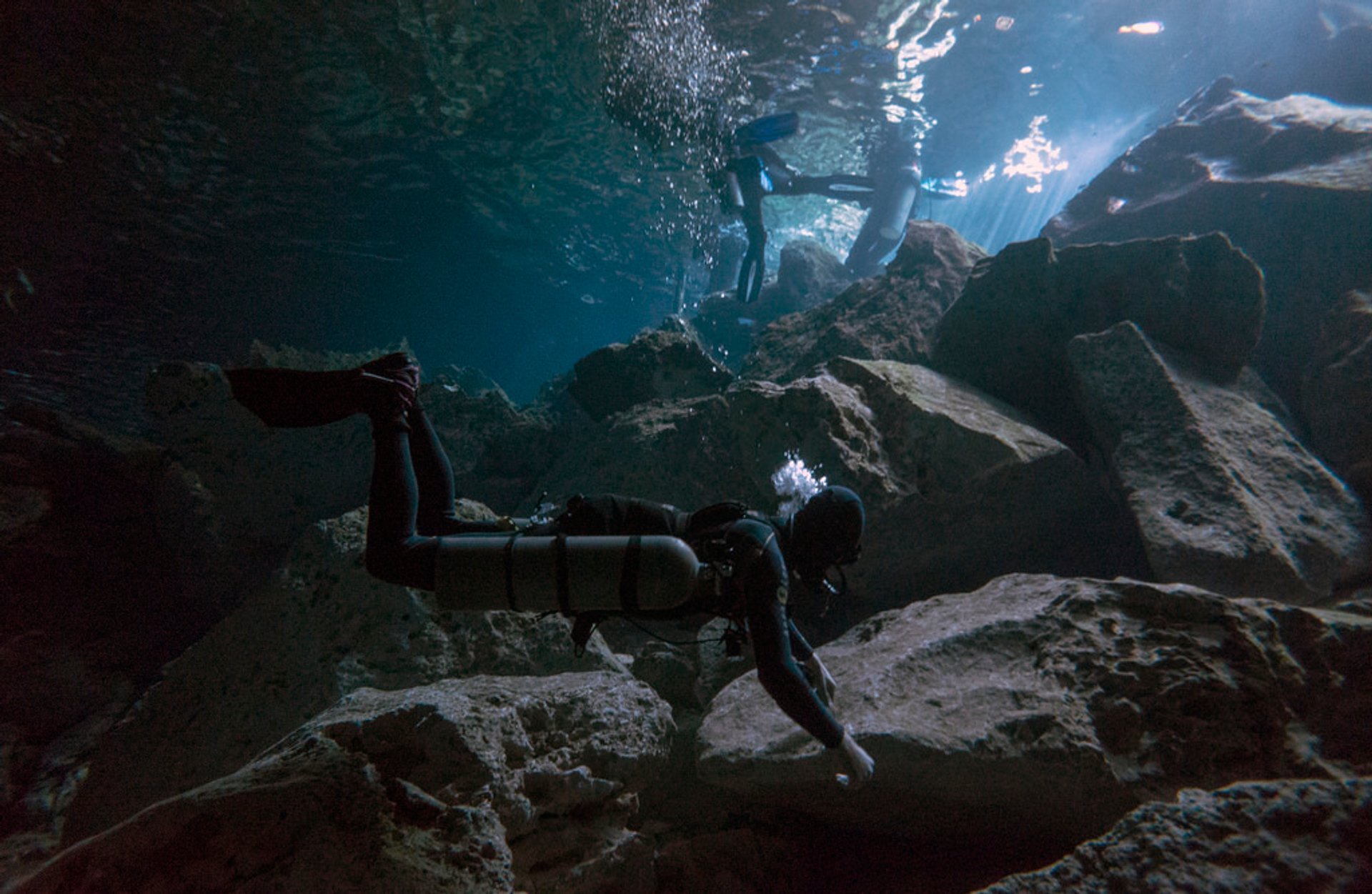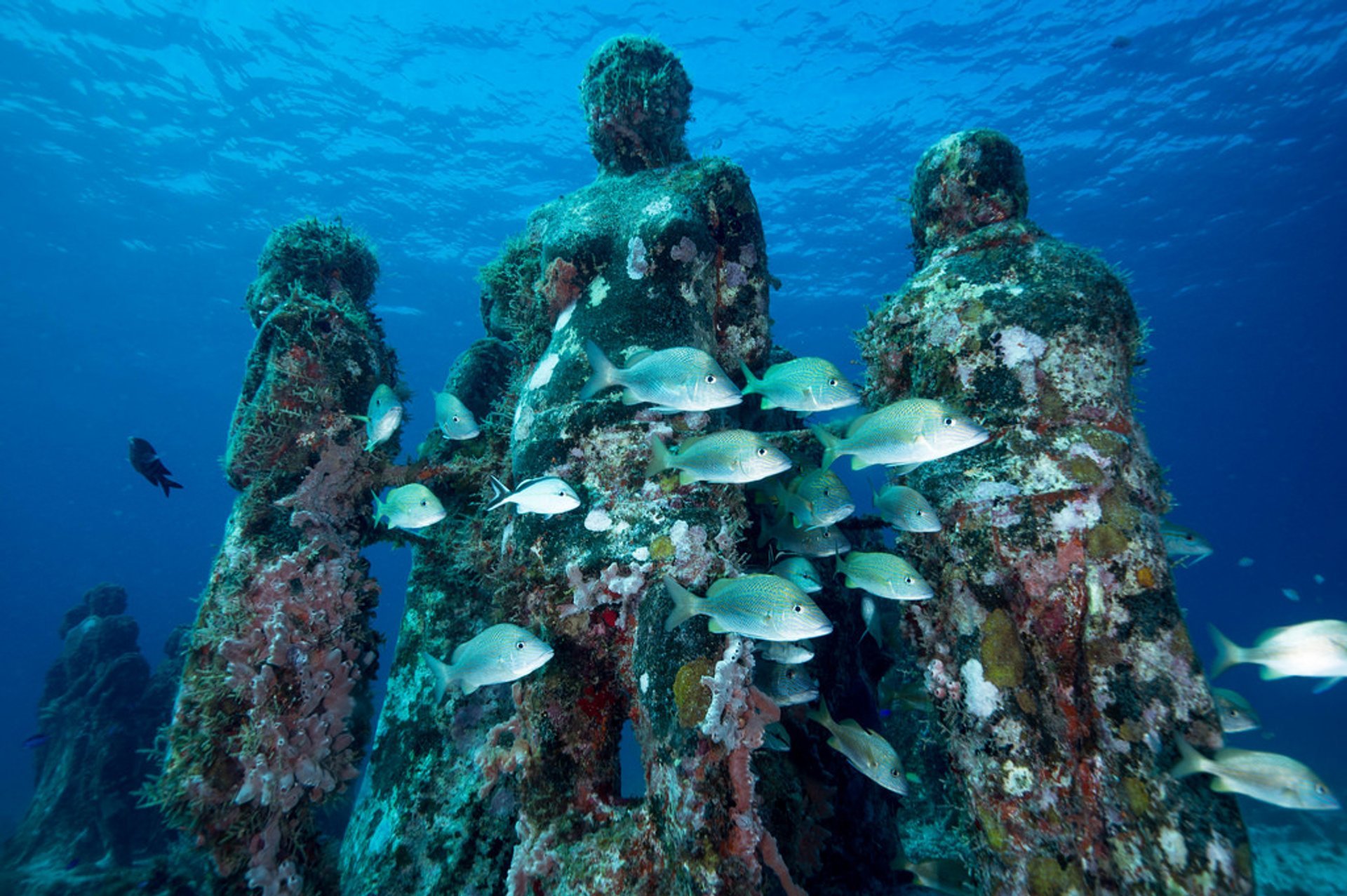 Mesmerising diving sites are located both on the eastern shores and western Pacific. Some of the unique dive spots are located in Cozumel, renowned for great reefs and drift dives. Cancun is another hotspot offering more reefs, wrecks, and an underwater museum with hundreds of life-size statues.
The Yucatan Peninsula is also dotted with cenotes, also known as sinkholes, appropriate for diving as well—but only for experienced divers.
The Pacific Coast is particularly praised for great white shark watching. Socorro island is famous for its large manta rays, sharks and humpback whales. It's often called "The Galapagos of Mexico". Guadalupe is the best place for great white shark cage diving. Its shark population is the most numerous in Mexico.
Diving season depends on location: August to February is the best time at the Pacific shoreline, whereas the Yucatan ensures the best underwater adventures from March through August. Diving conditions are also impacted by the plankton bloom that occurs between April and May, as well as between September and October. Moreover, May to September is hurricane season. Therefore, the optimal choice would be November to March.