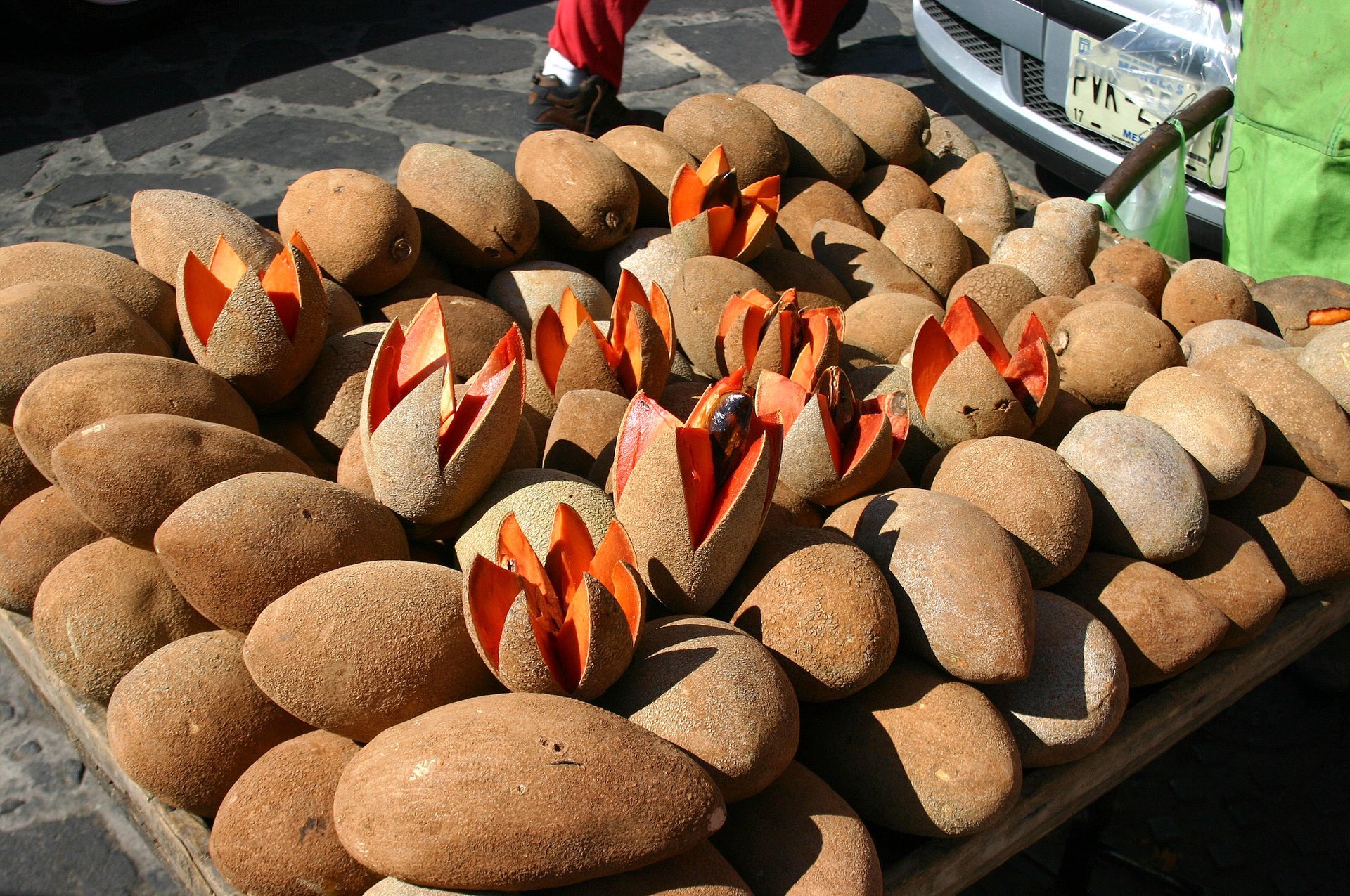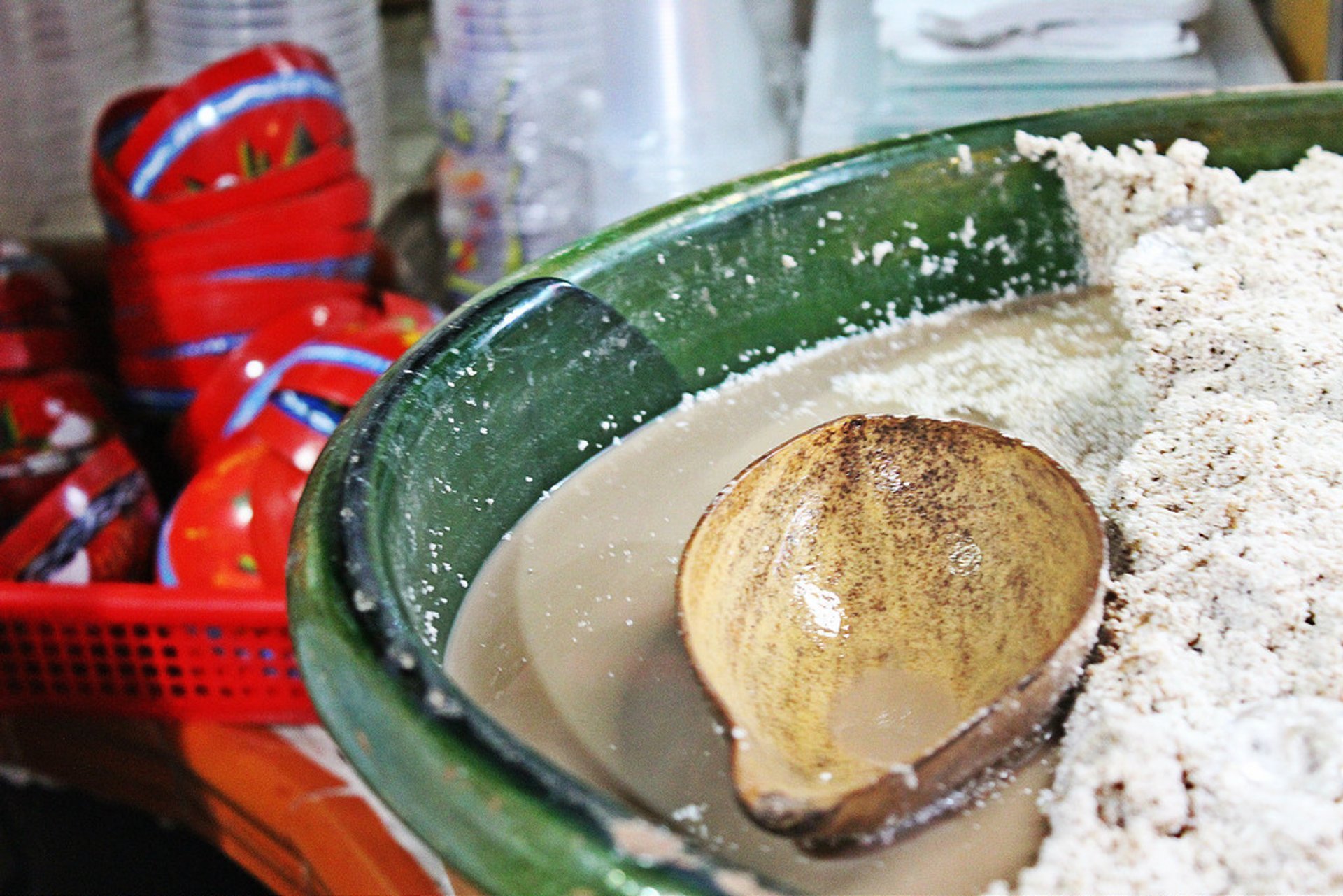 Meutia Chaerani / Indradi Soemardjan
Mamey sapote trees are native to Mexico, and the fruits have been used in local cuisine since the pre-Hispanic era. This is proven by an ancient non-alcoholic drink named "tejate" made with mamey seeds. Other ingredients include cocoa, rosita cacao flower, and ground corn—the drink is pretty refreshing and nourishing at the same time.
The fruit is however mostly praised for its sweet orange pulp rather than seeds. It's eaten raw and also made into jellies and marmalade. Mamey grows mainly in central areas of Mexico, namely in the state of Chiapas. It comes in season in February—a great winter treat!