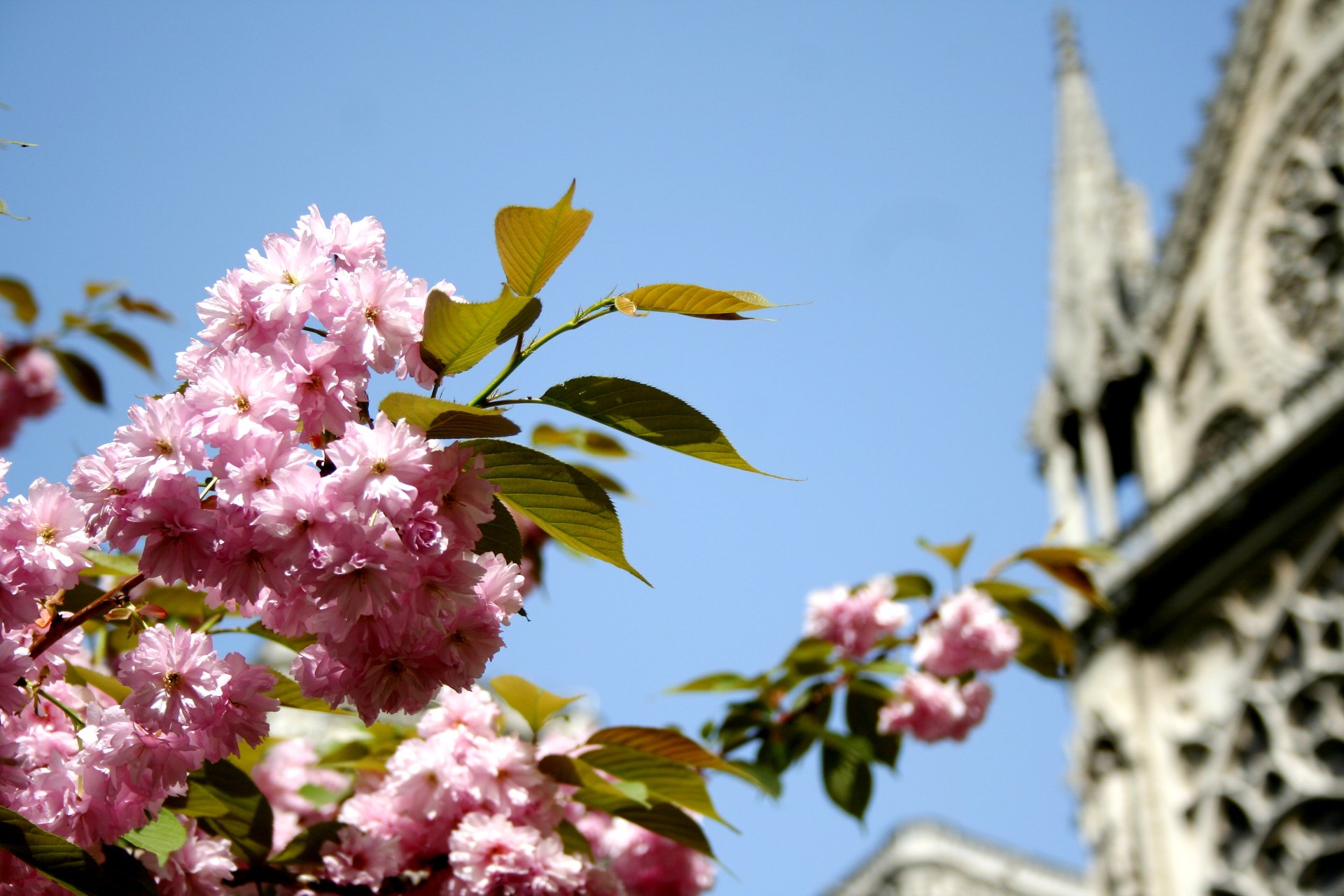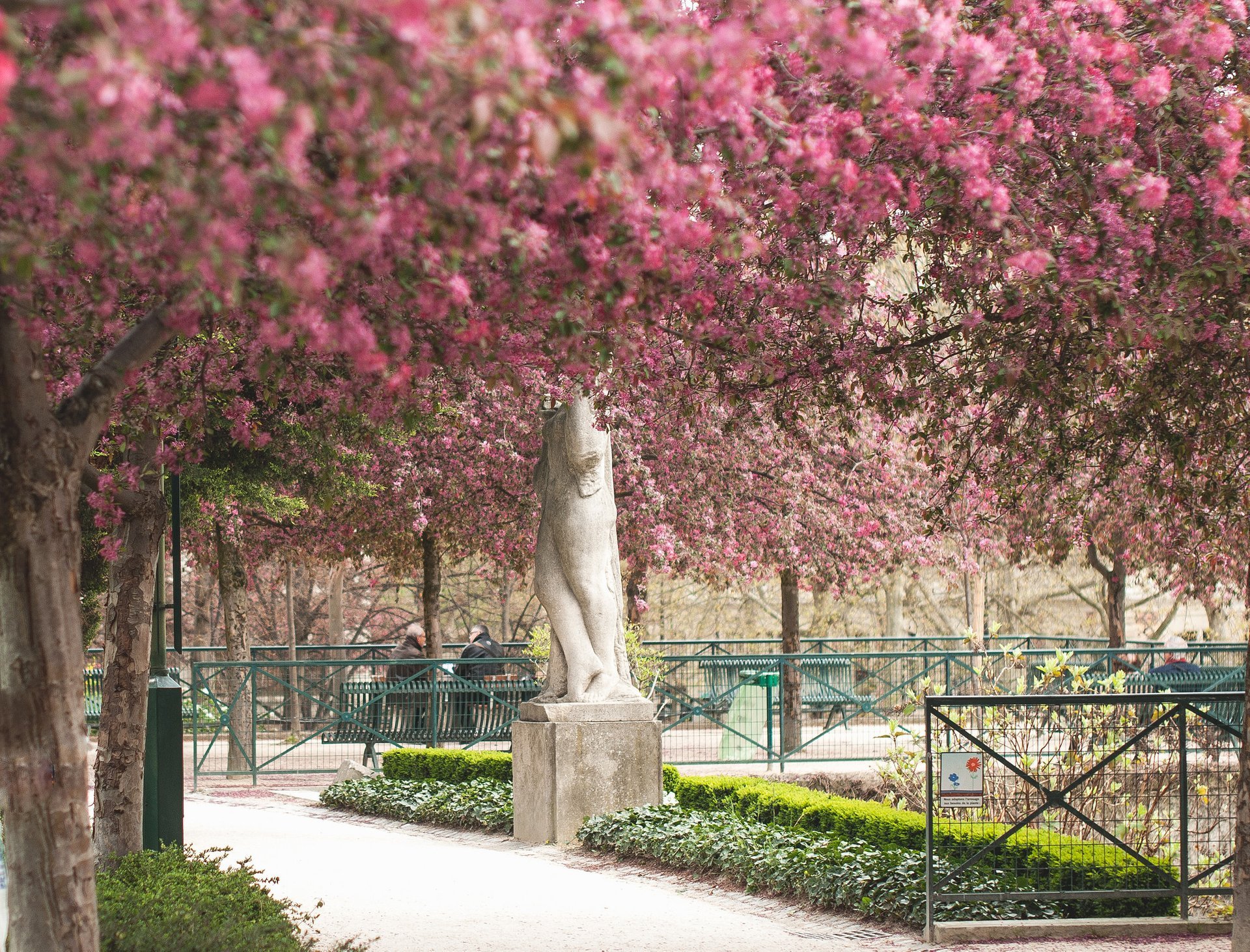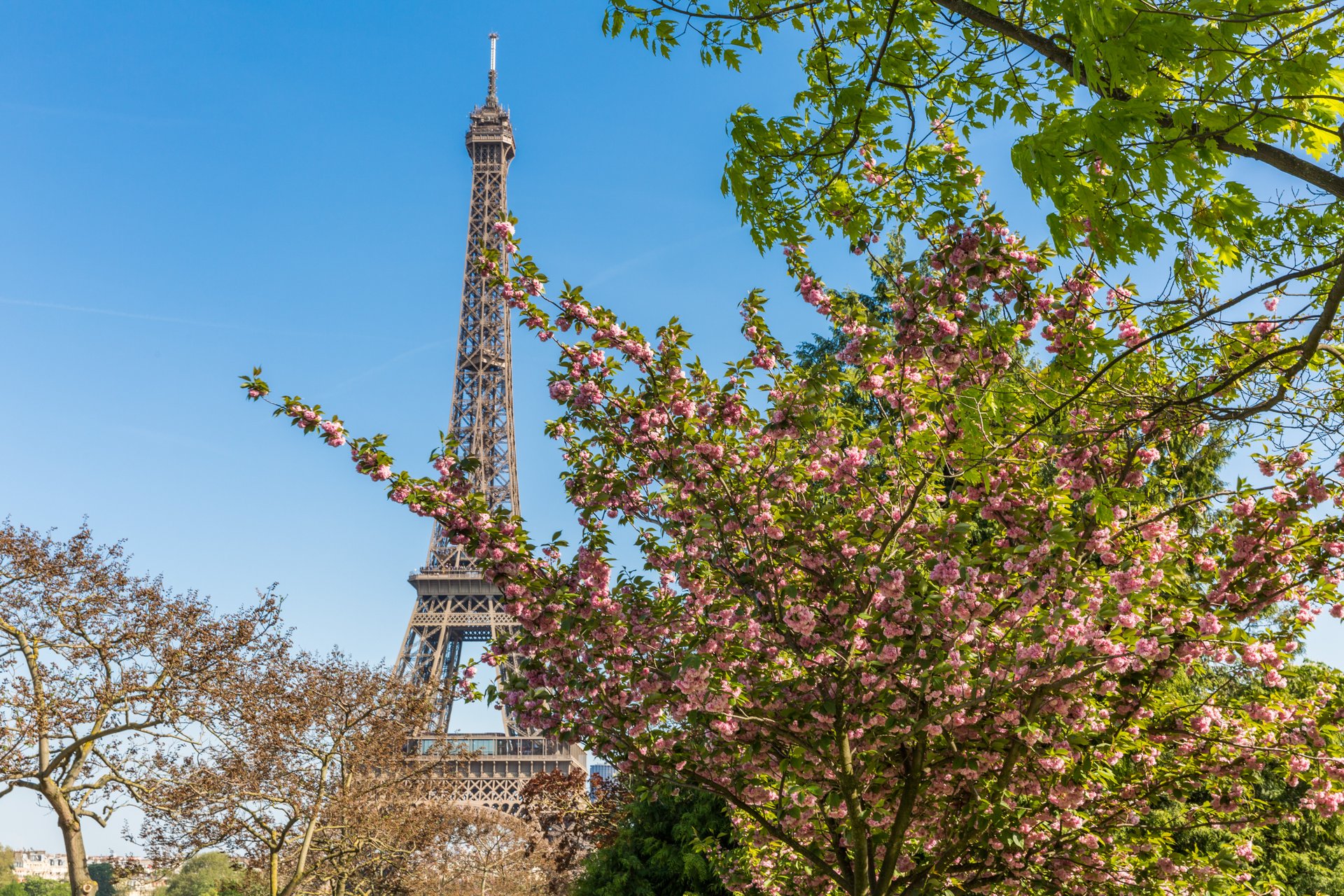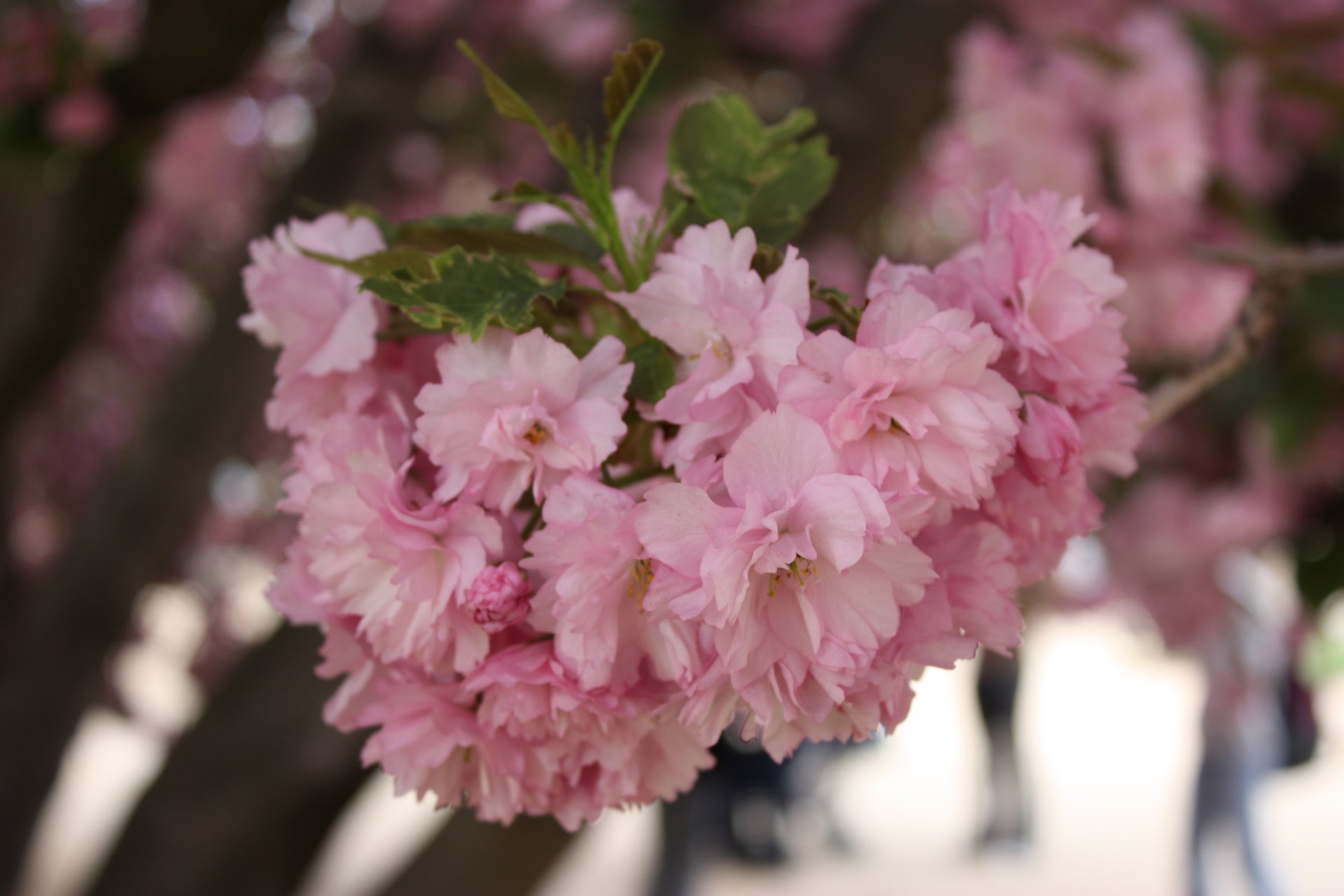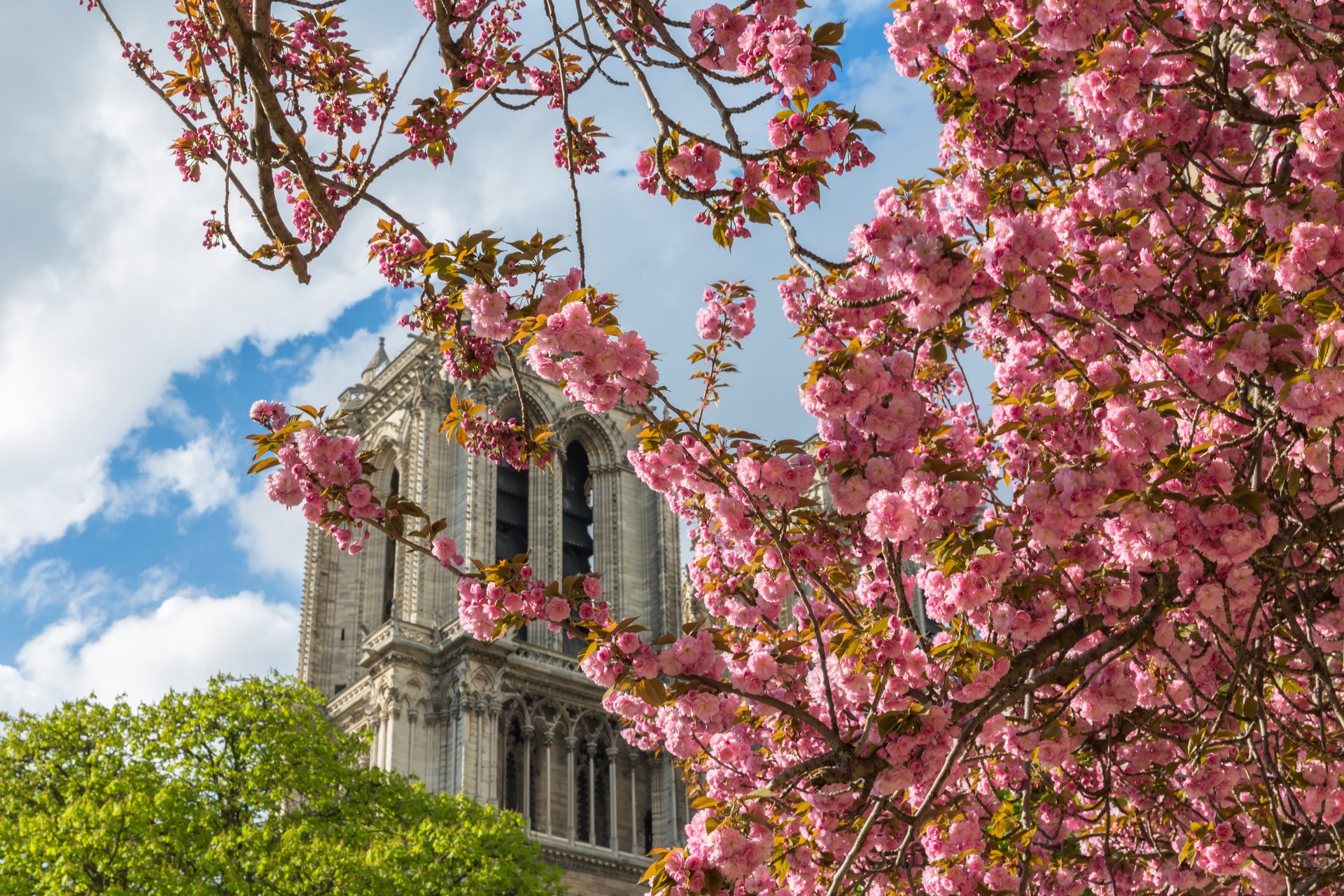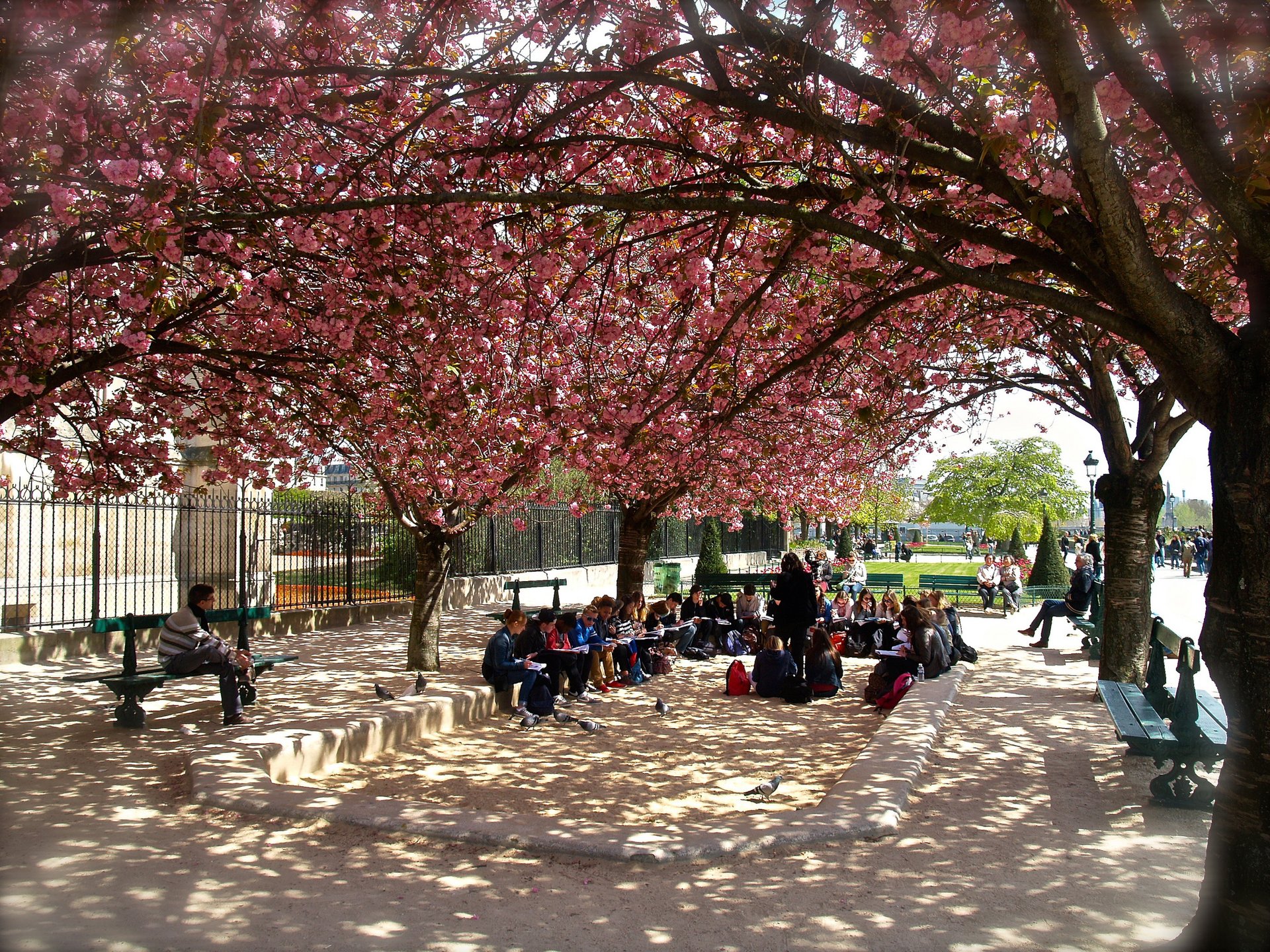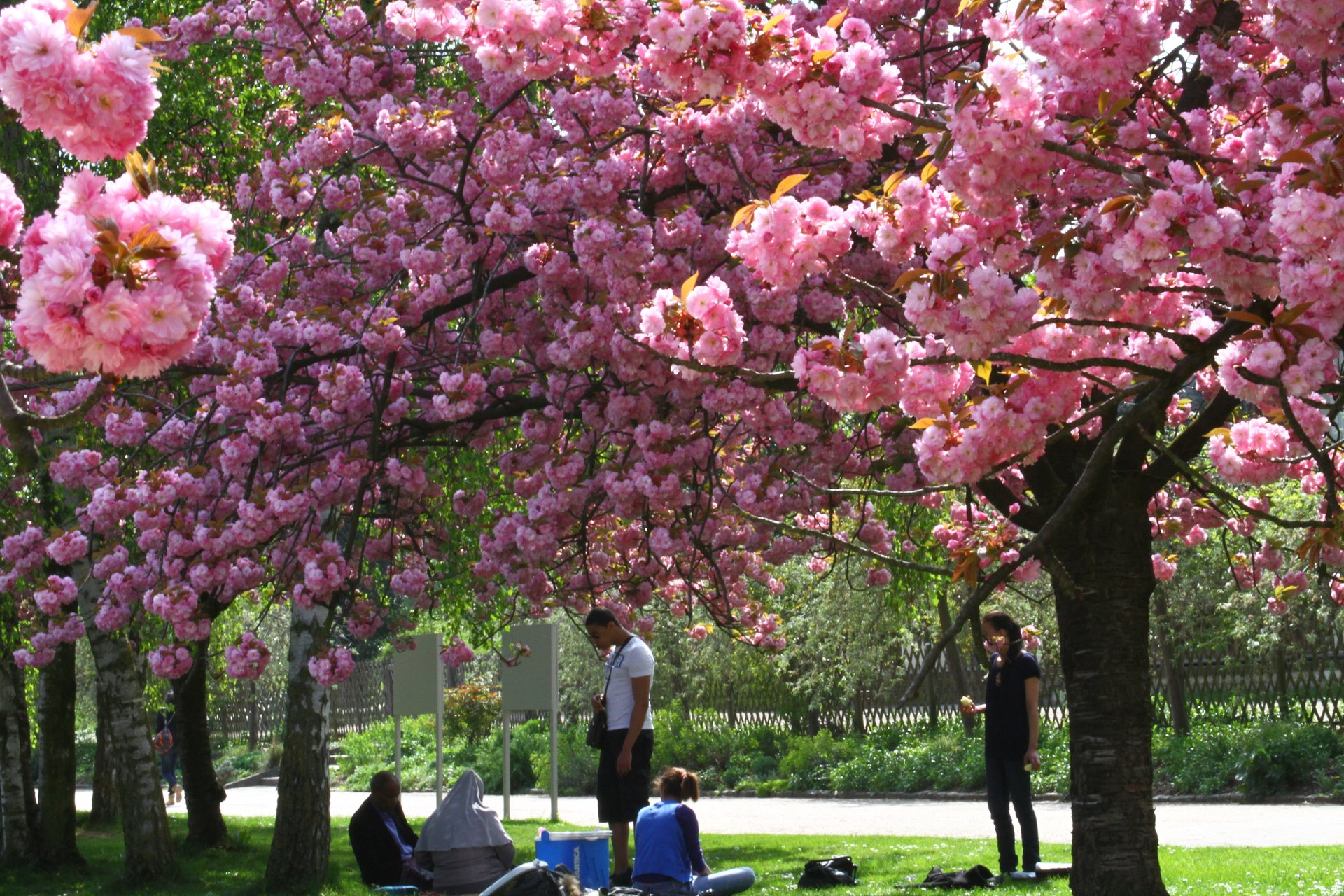 From late March to early April, thousands of trees across the French capital burst into pink blossom. The city of love is especially beautiful when filled with delicate sakura flowers. With the stunning backdrops of Gothic architecture and elegant parks, Paris deserves to be among the best cherry blossom cities of the world.
The first cherry tree blooms in Paris appear in front of the Eiffel Tower—in Trocadero Gardens, and Champ de Mars. They can be seen already in mid-March. An Instagram-perfect view of the Eiffel Tower and its famous carousel gathers crowds of visitors from early morning.
The central courtyard of the Petit Palais features palm trees, fountains, columns, and cherry trees framed by Beaux-Arts architecture. Even though there are just a few of cherry trees, they make quite an impression blooming luxuriously in mid- or late March. Square Gabriel Pierné at the end of Rue de Seine is another great spot to relax under the blooming cherry trees.
One of the most famous cherry blossom spots hides on the south side of the Notre Dame Cathedral. It features perhaps the most glamorous sandbox in Paris covered by the canopy of pink fluffy flowers. After viewing Notre Dame, you can cross the Seine and check out Quai de Montebello for some beautiful blooms by the water.
If you get tired of tourst crowds, you might want to move further from the centre and check out Martin Luther King Park (Parc Clichy-Batignolles) with a few cherry-lined alleys or the Parc Floral de Paris located within the Bois de Vincennes in the 12th arrondissement.
Find hotels and airbnbs near Cherry Blossom (Map)