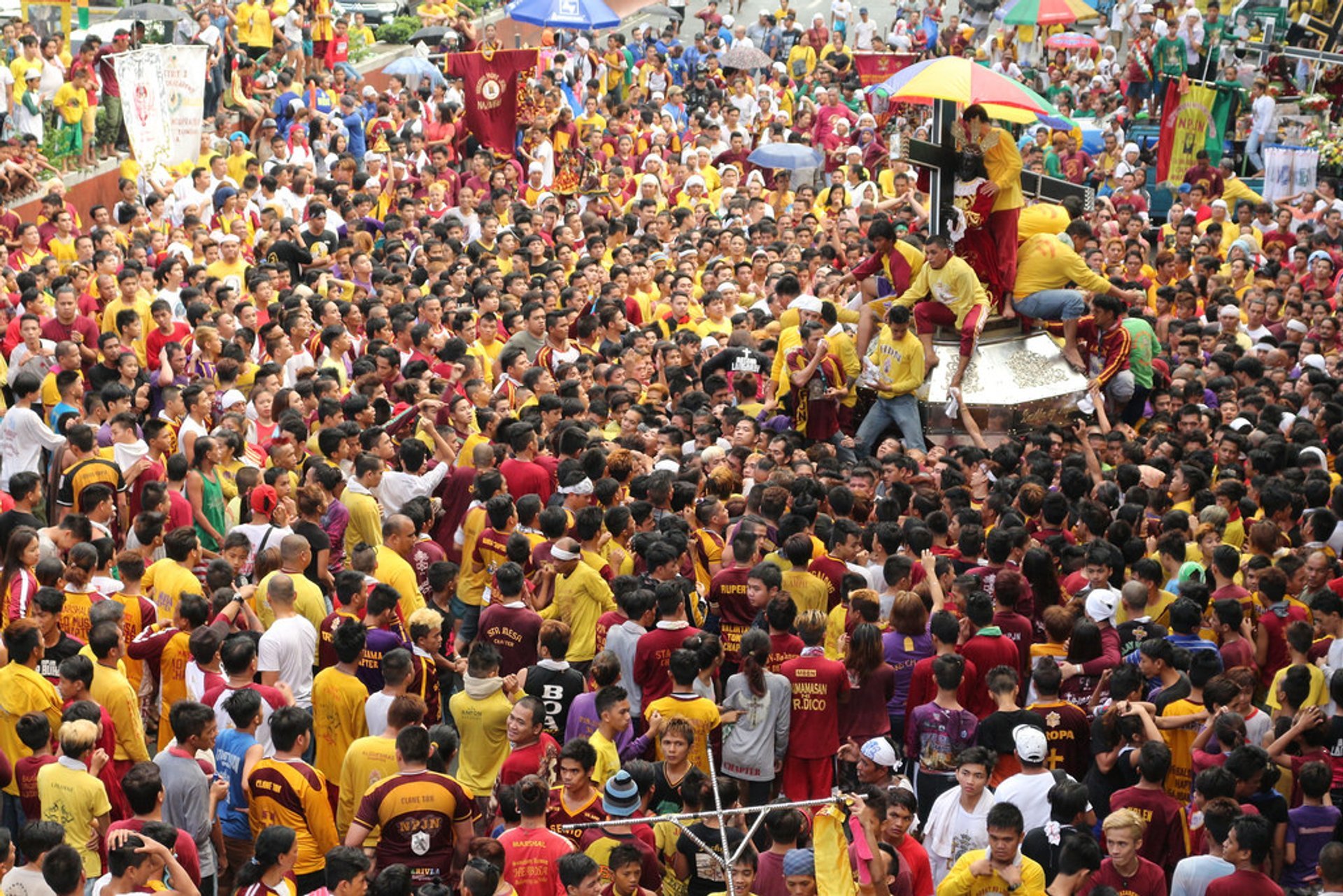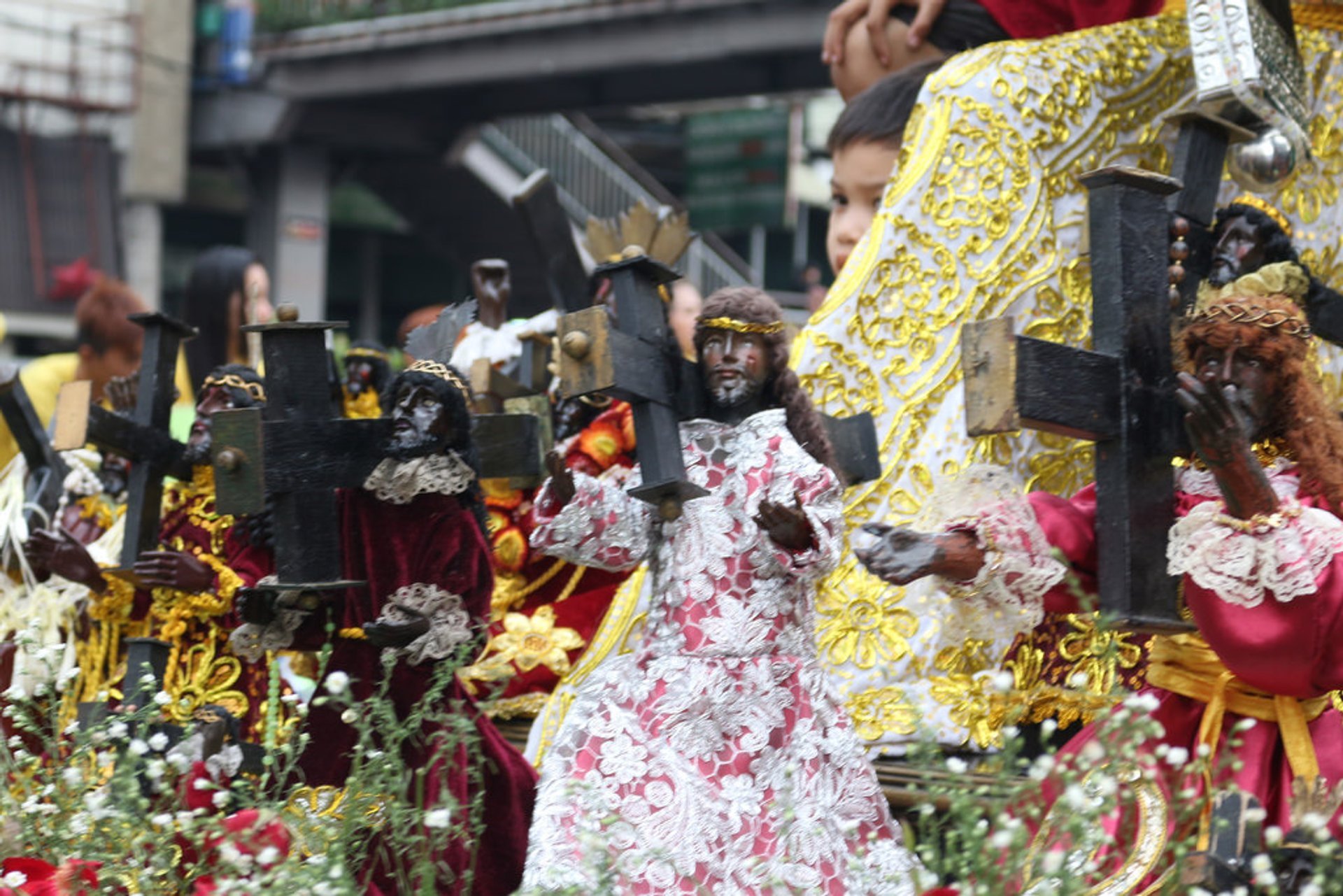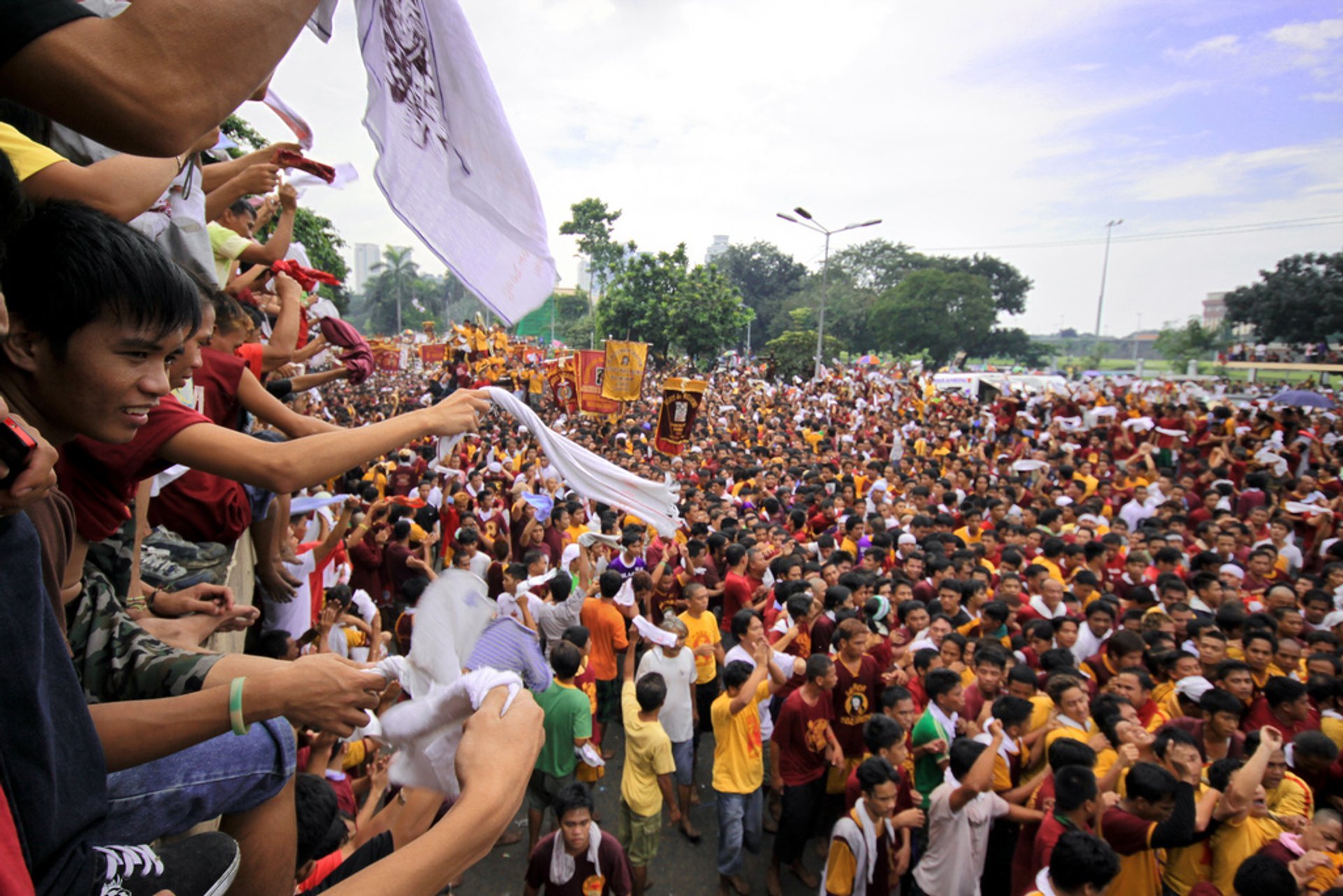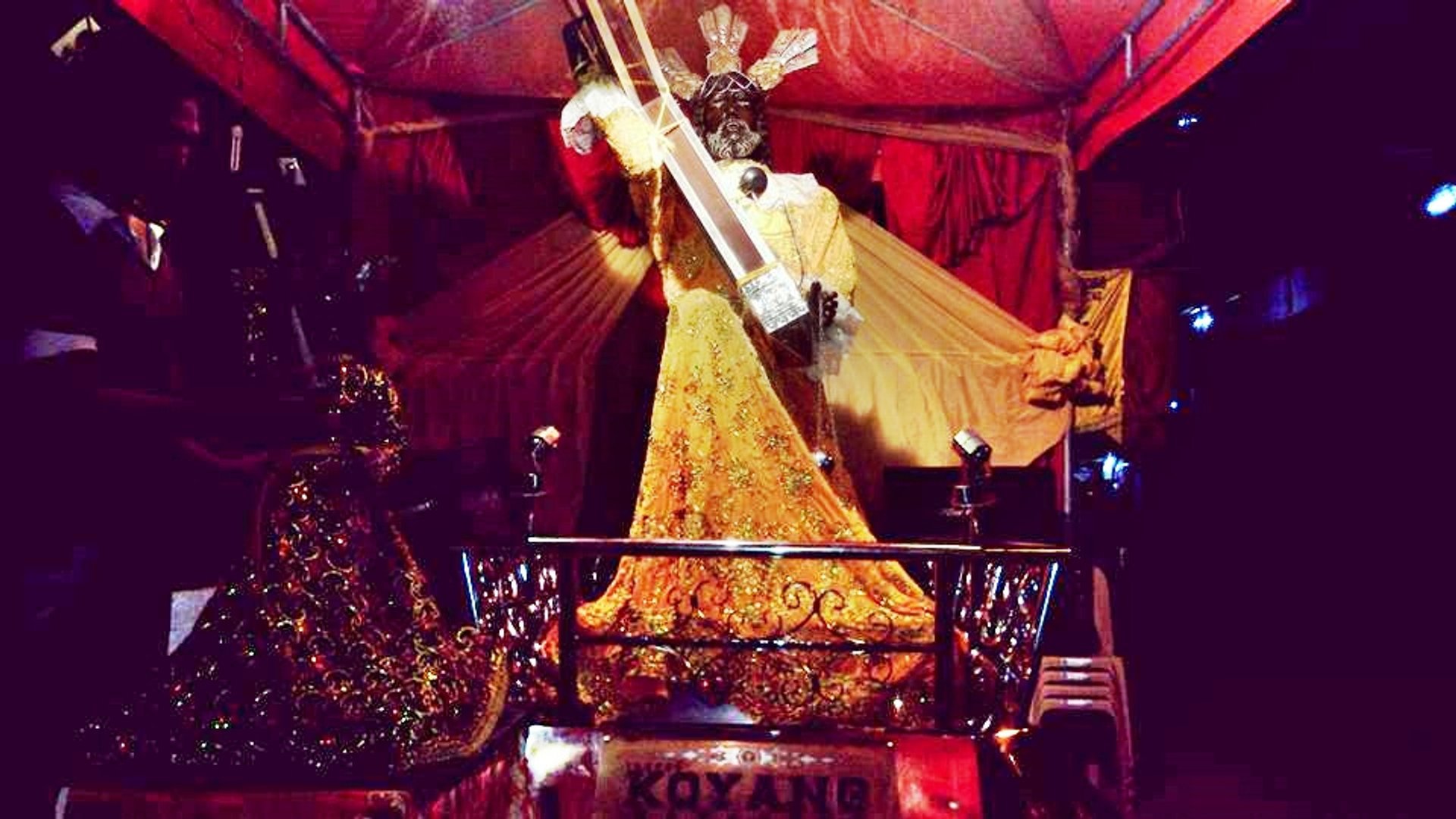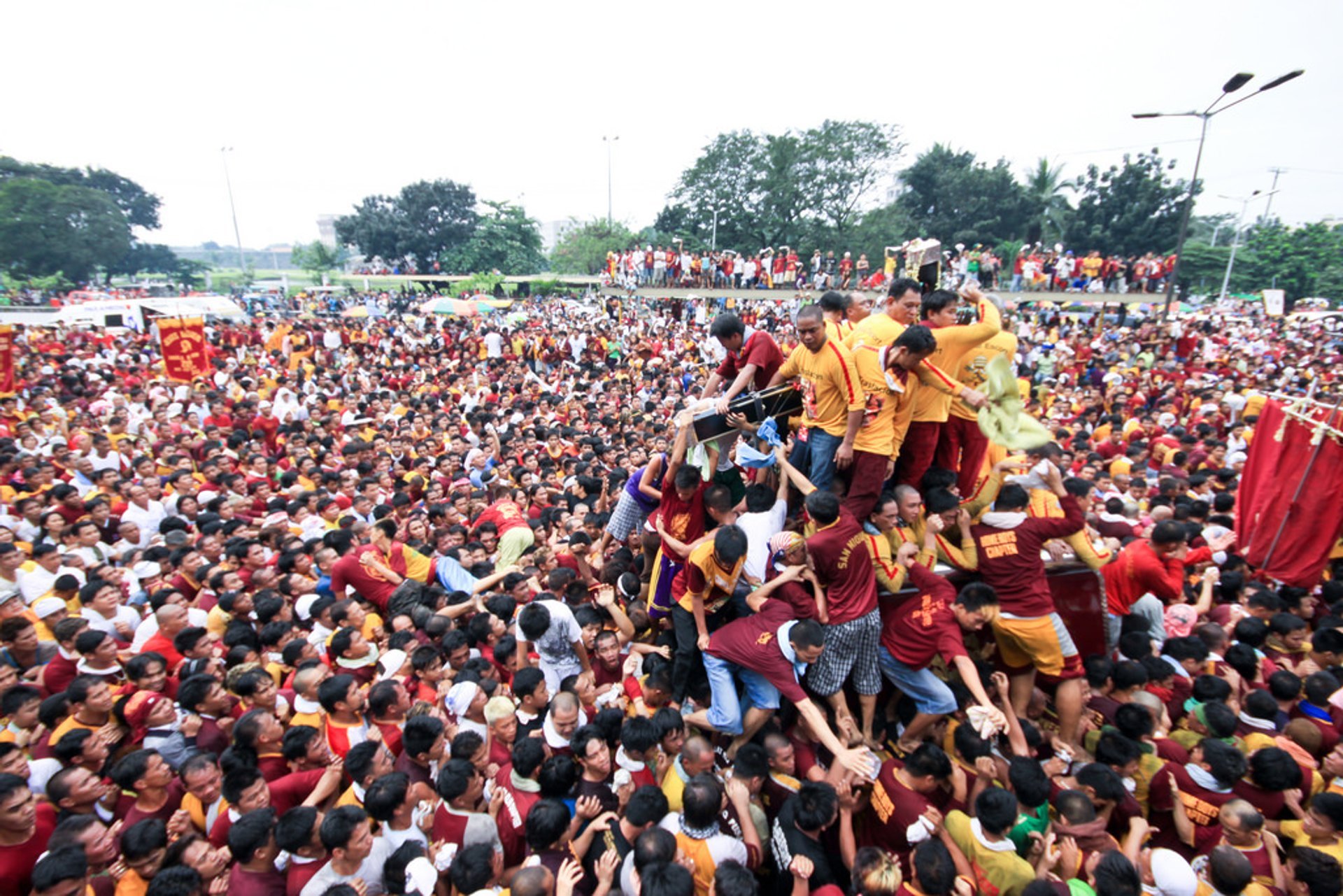 The Black Nazarene or Hesus Nazareno is a full-sized statue of a dark-skinned Jesus Christ bearing the Cross. The statue belongs to the Minor Basilica of the Black Nazarene in the city of Manila. Twice a year, the city hosts the Feast of Black Nazarene that culminates with a solemn procession or traslacion—on January 9th and also on the Good Friday. The statue of Black Nazarene is carried through the Quiapo district to the Quiapo Church. Therefore, the celebration is also known as Quiapo Fiesta.
Black Nazarene Procession held on January 9th is more popular and draws millions of devotees. The walks start late at night after the midnight mass, so you should come in the evening on the day before.
As long as the statue of Jesus wears the cloak of maroon and yellow color, people try to find the clothes of relevant colors. Devotees walk barefoot in order to show their empathy and imitate Christ's walk to Golgotha. Overall, the whole procession is beautiful and inspiring. Those who are interested in discovering a unique cultural phenomenon will be glad to get acquainted with the ways Christianity reaches the souls of people all over the world.
Find hotels and airbnbs near Quiapo Fiesta: Feast of the Black Nazarene (Map)