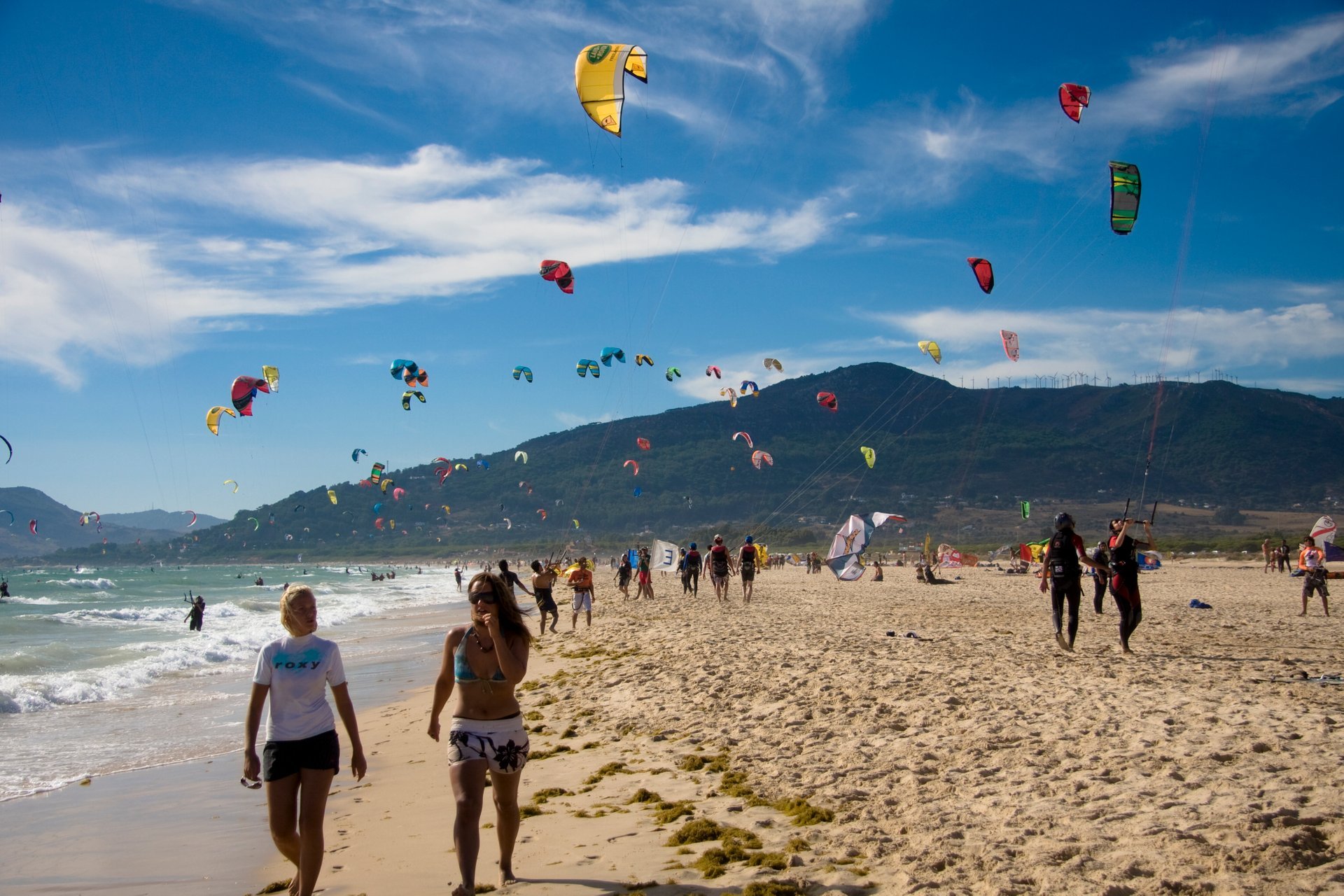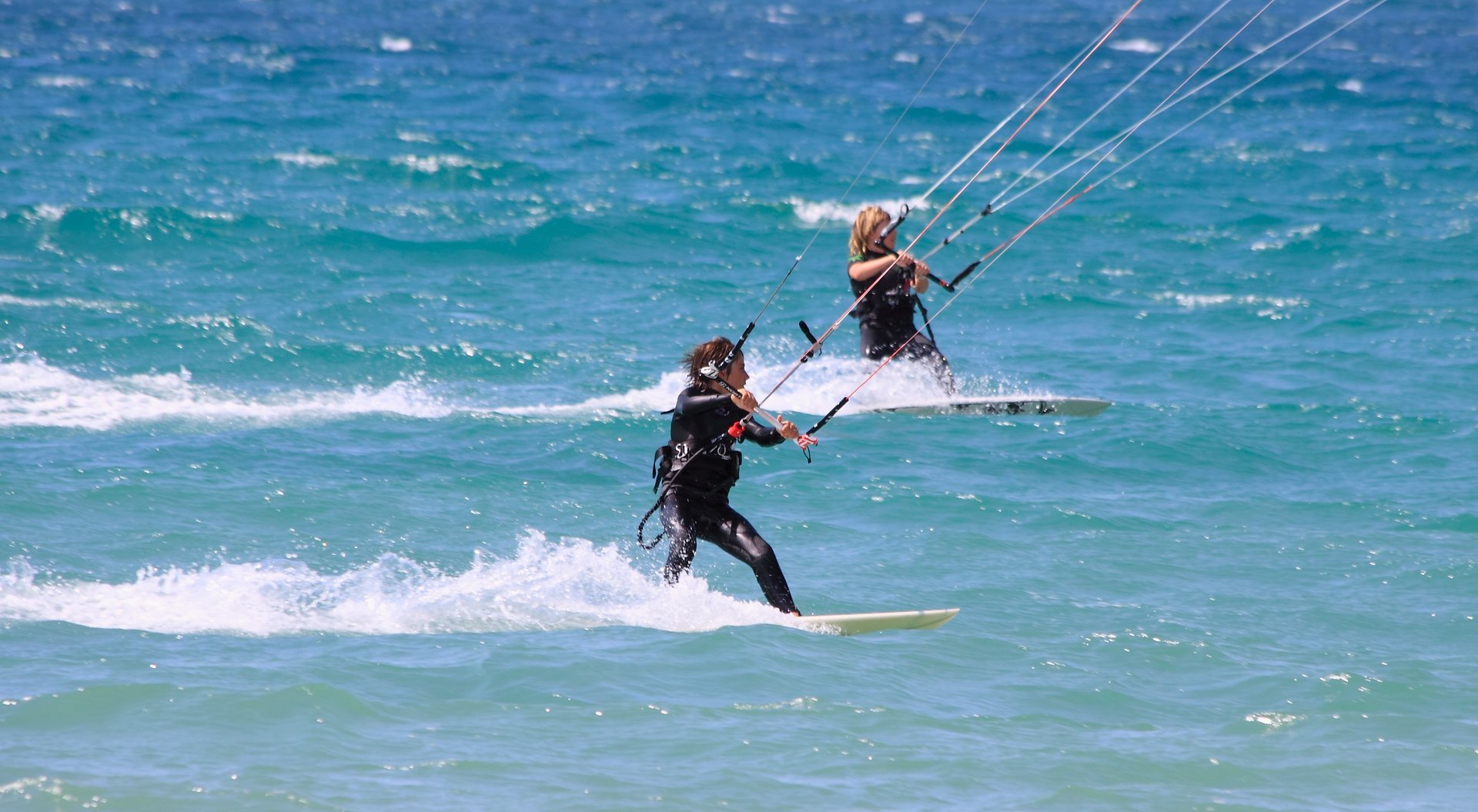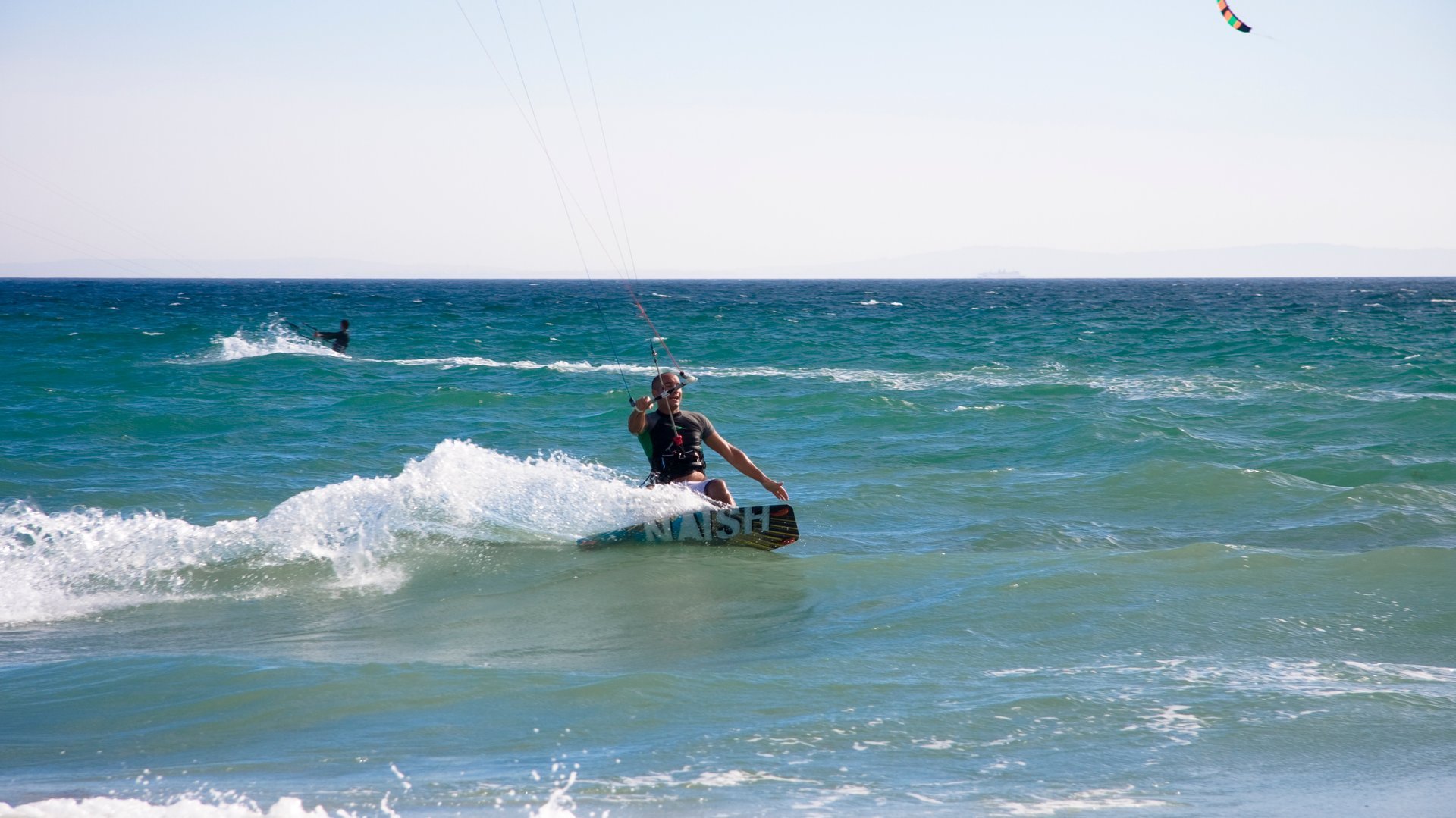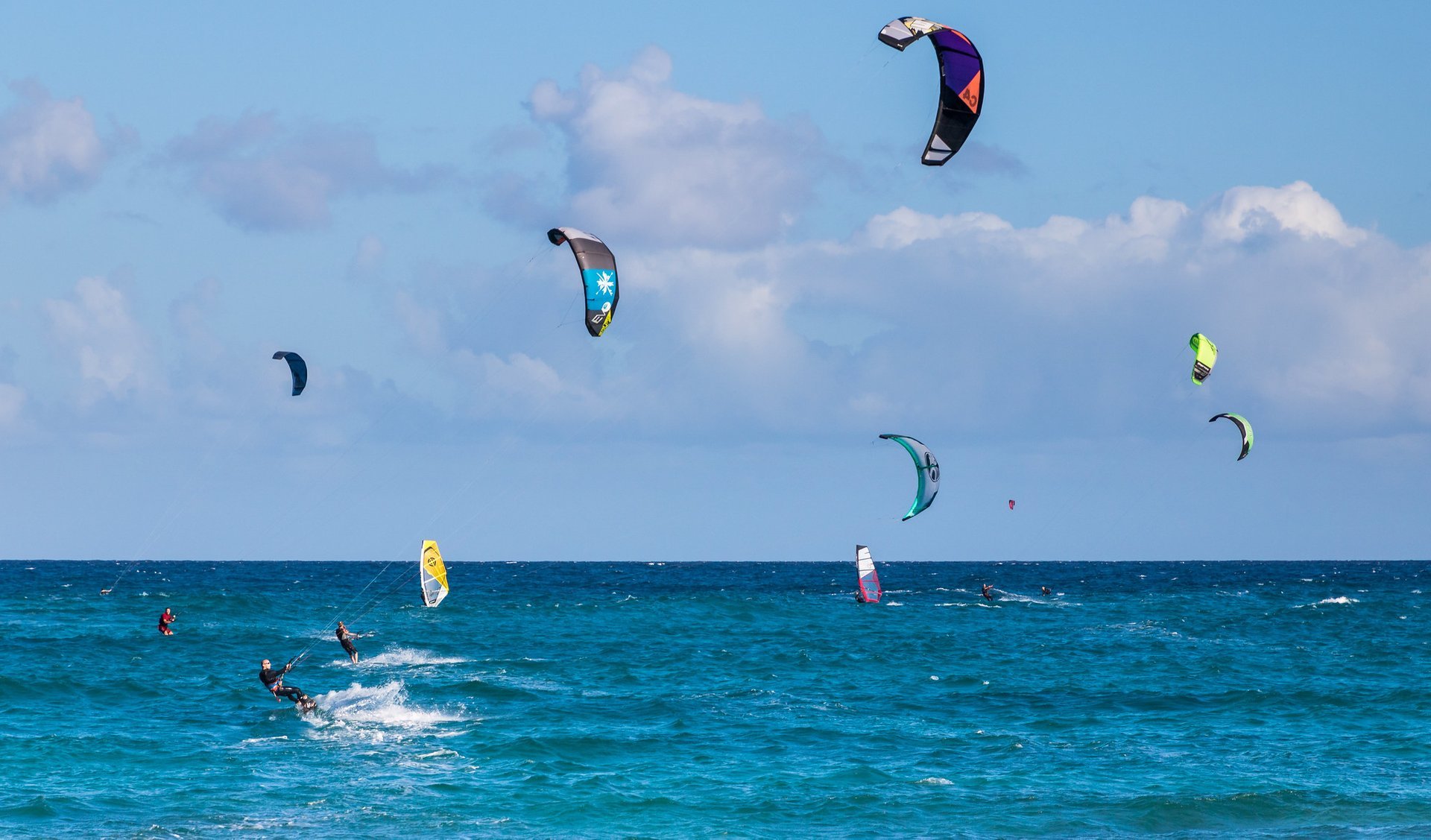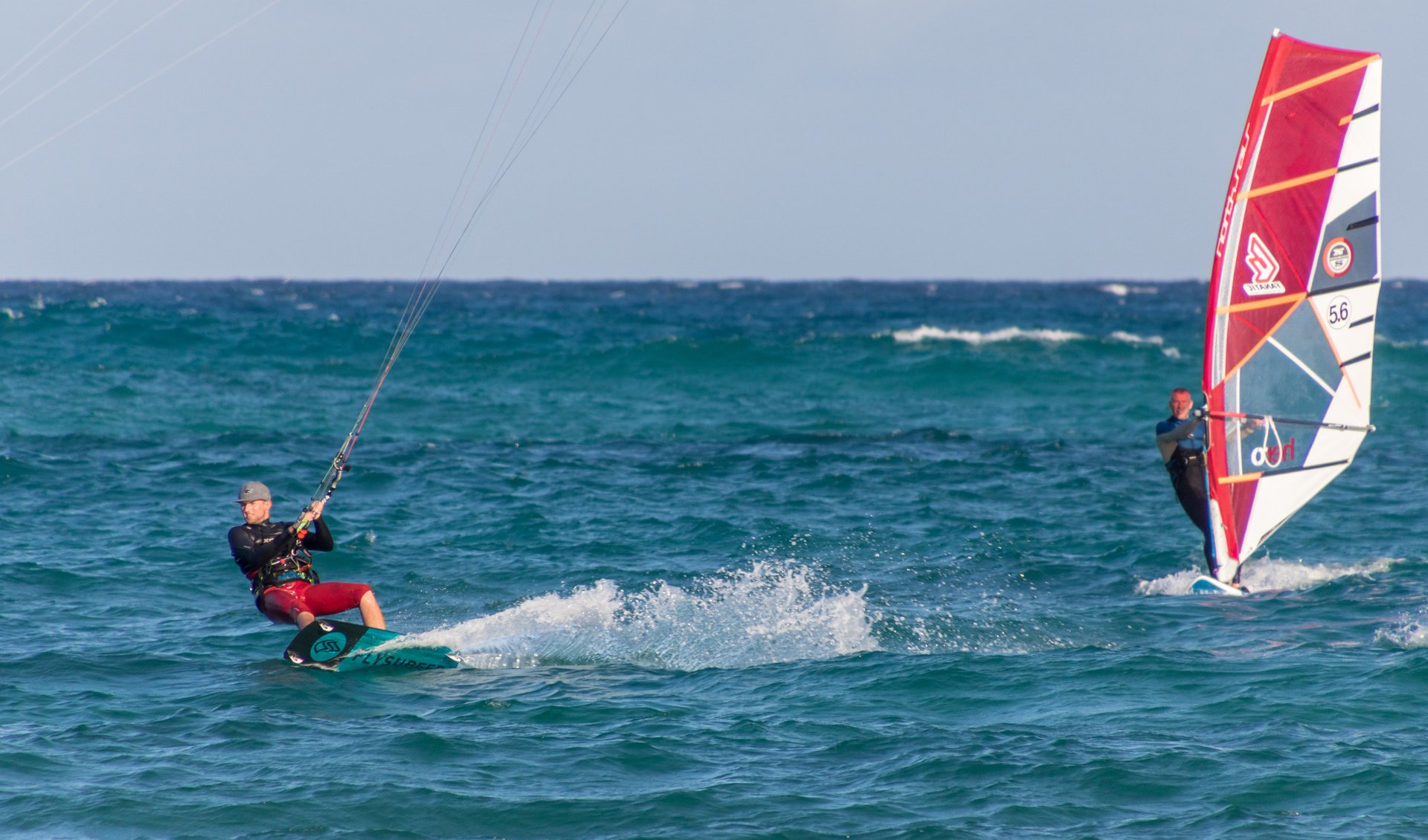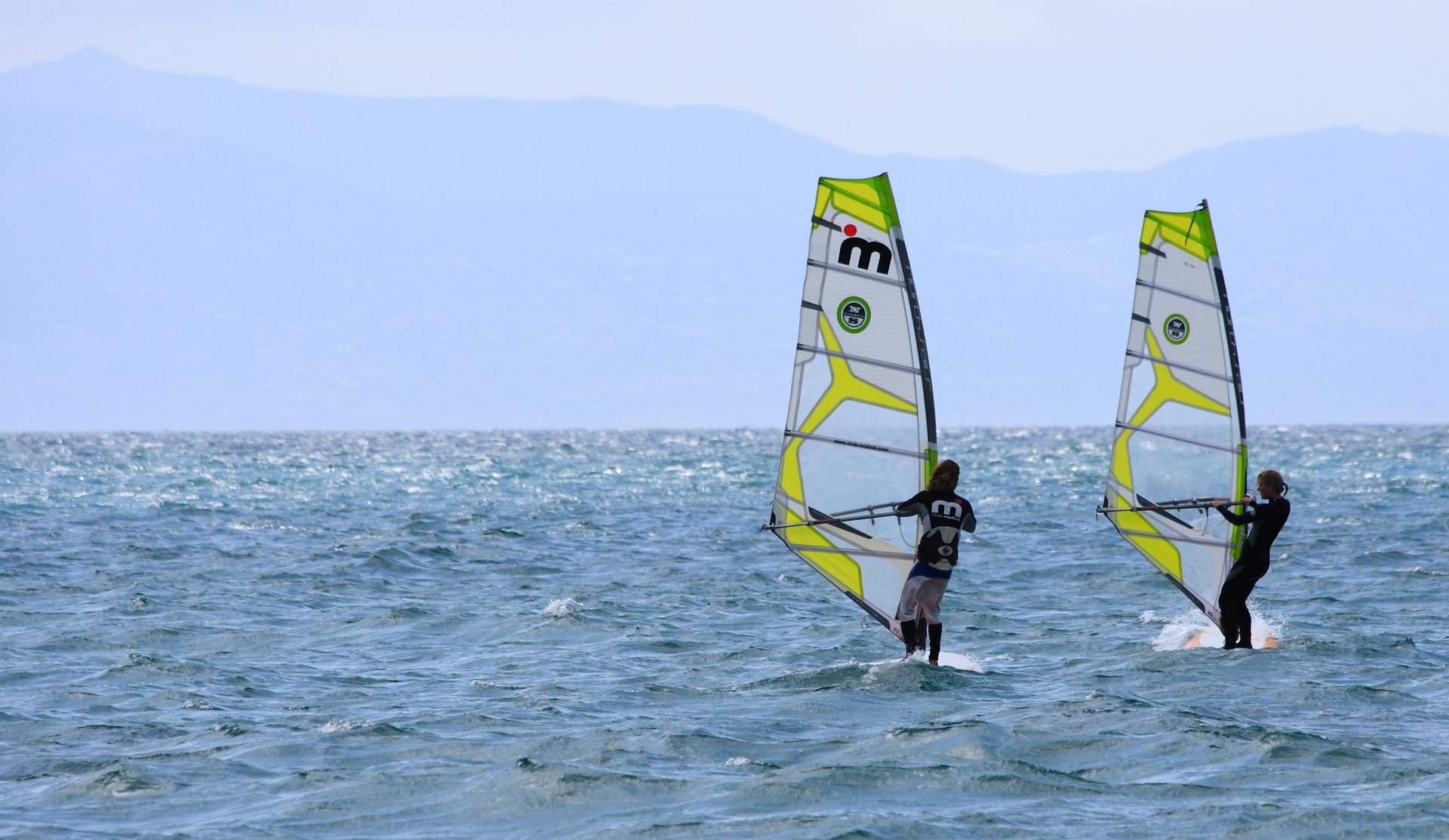 See accommodations nearby
Spain is one of the most popular wind sports destinations in Europe. Thanks to warm water and air temperature, the beach season here is very long. Also, Spain doesn't have a windy season; it is quite windy all year round. Kitesurfers and windsurfers love thermal winds from Africa during the summer and strong storm winds in the winter. Generally, the wind is more consistent from April through October, but also keep in mind that it coincides with high tourist season, and beaches can get crowded.
Tarifa in Andalusia is the top destination for kitesurfing in Spain, often called the kiting capital of Europe. Due to its unique location, you can kitesurf and windsurf here all year round. In the summer, Tarifa gets warm and dry Levante wind blowing from 20 to 50 knots. In the winter, Poniente wind comes from the west blowing from 10 to 25 knots. Even though it's not as strong as summer wind, it is really constant.
Tarifa has many beaches dedicated to wind sports, so there is plenty of space for everyone. Los Lances (La Jaima), Rio Jara Laguna, the famous Valdevaqueros, and Punta Paloma are the most popular places in the area, all of them located northwest of Tarifa. To explore Southern Spain a bit more, travel to Los Caños de Meca praised for strong Levante wind. Another spot is Conil, 65 km (40 mi) from Tarifa, with a beautiful flat lagoon perfect for beginners. Advanced riders kitesurf in the sea.
On the north-eastern end, kitesurfers flock to The Bay of Roses in the Costa Brava. Sant Pere Pescador is the leading kitesurfing destination there featuring the strong Tramuntana wind from the Pyrenees and thermal winds in the summer months. On the eastern coast around Valencia, Denia and Oliva beaches have decent winds over the summer blowing for 16-20 knots.
If you are able to travel to the Canary Islands, you can definitely find plenty of renowned kiting spots there. Famara Beach in Lanzarote, Flag Beach and Sotavento in Fuerteventura, and El Medano in Tenerife to name but a few.
Spain doesn't lack ideal windsurfing spots. Windsurfers call the Canary Islands "the Hawaii of Europe" due to strong year-round trade winds. Gran Canaria is home to many windsurfing champions. On the southern coast of Spain, the most famous locations are Tarifa and Cadiz that receive thermal winds of the Mediterranean. The south-eastern province of Murcia boasts numerous Costa Cálida beaches. It has ideal conditions to learn windsurfing. El Ejido in the south-east (Almería), Praia Da Lanzada in the north-west (Pontevedra), and Pollensa (Pollença) on Majorca are also popular windsurfing destinations in Spain.
Find hotels and airbnbs near Kitesurfing & Windsurfing (Map)