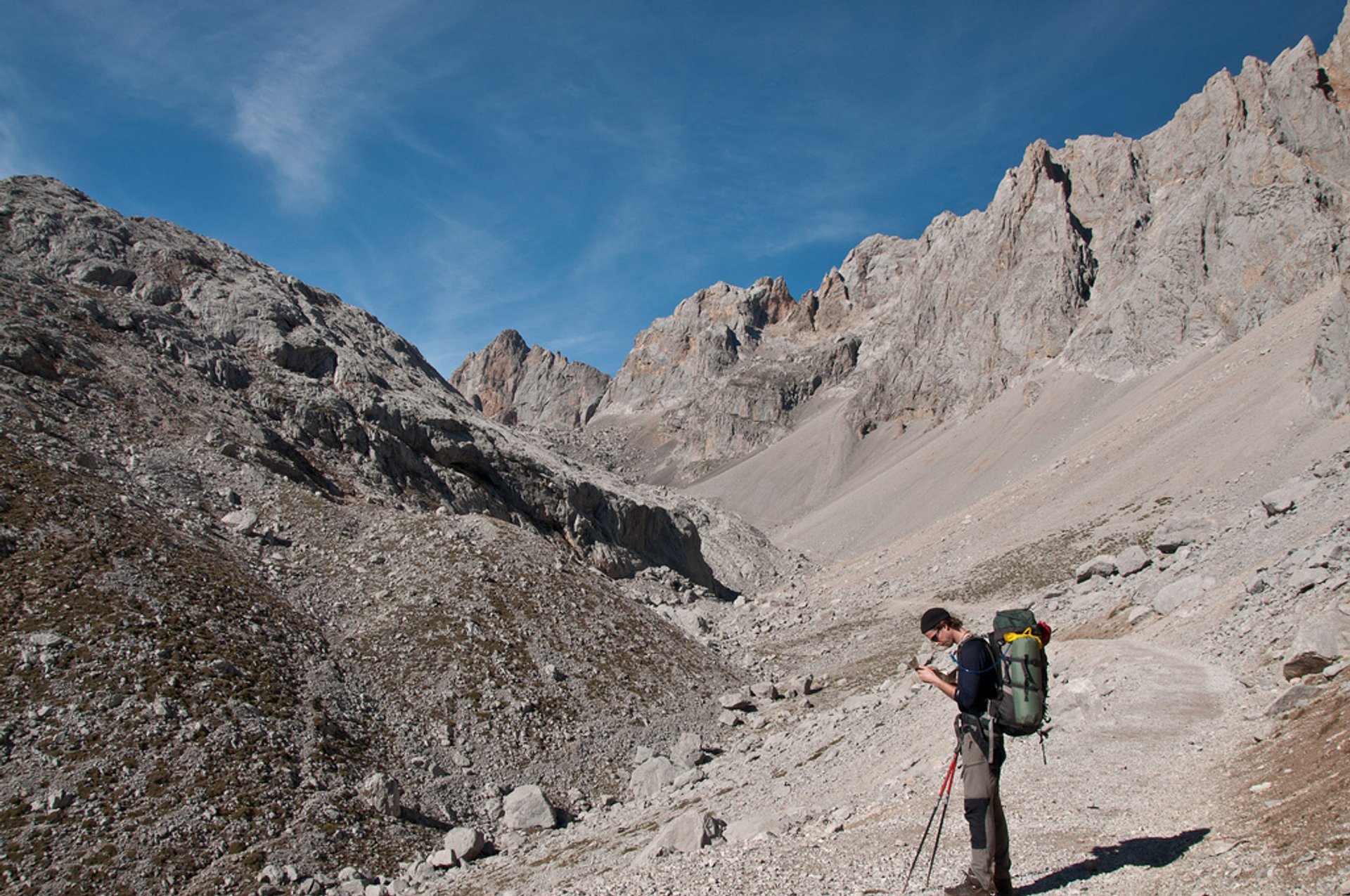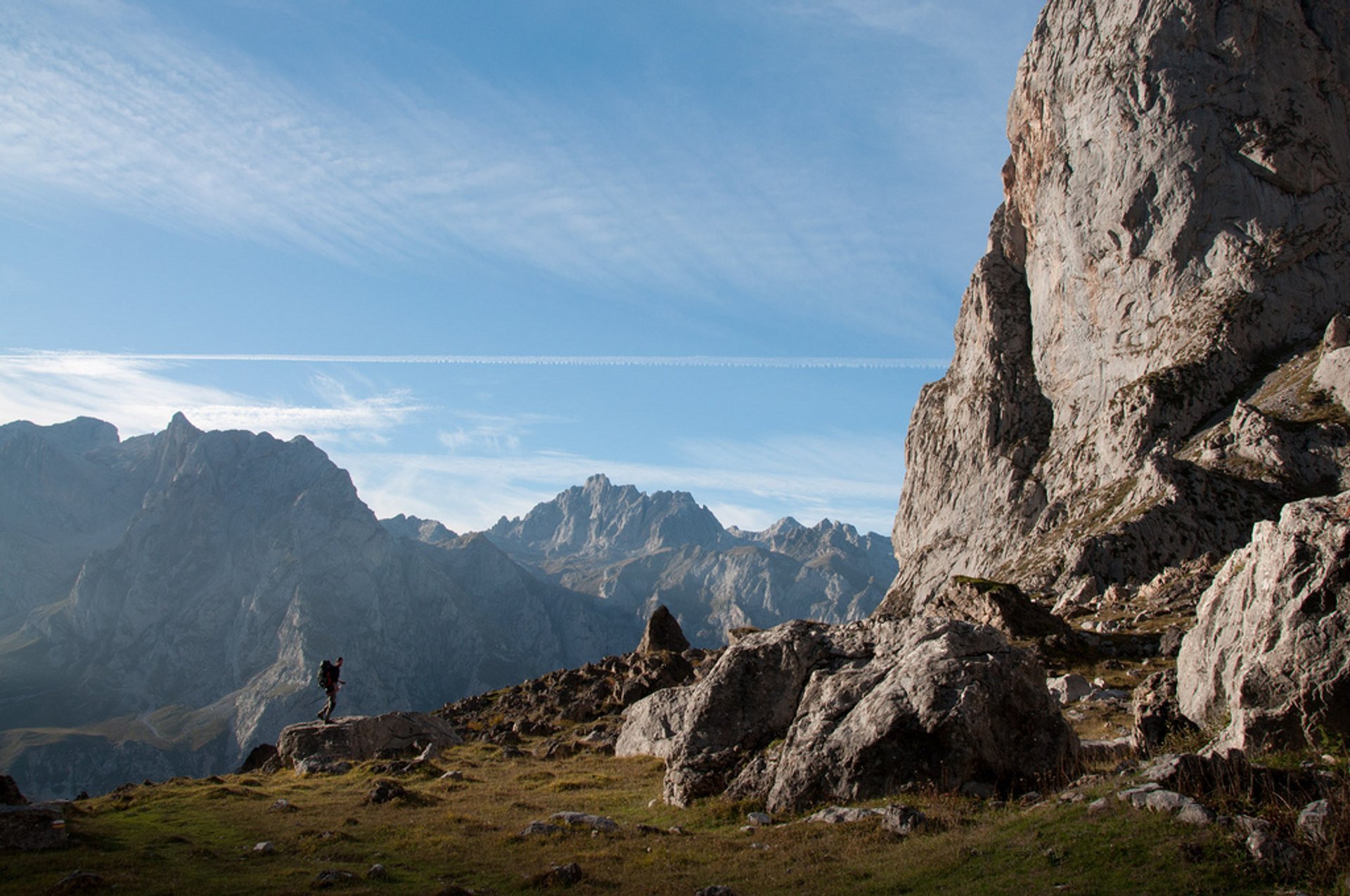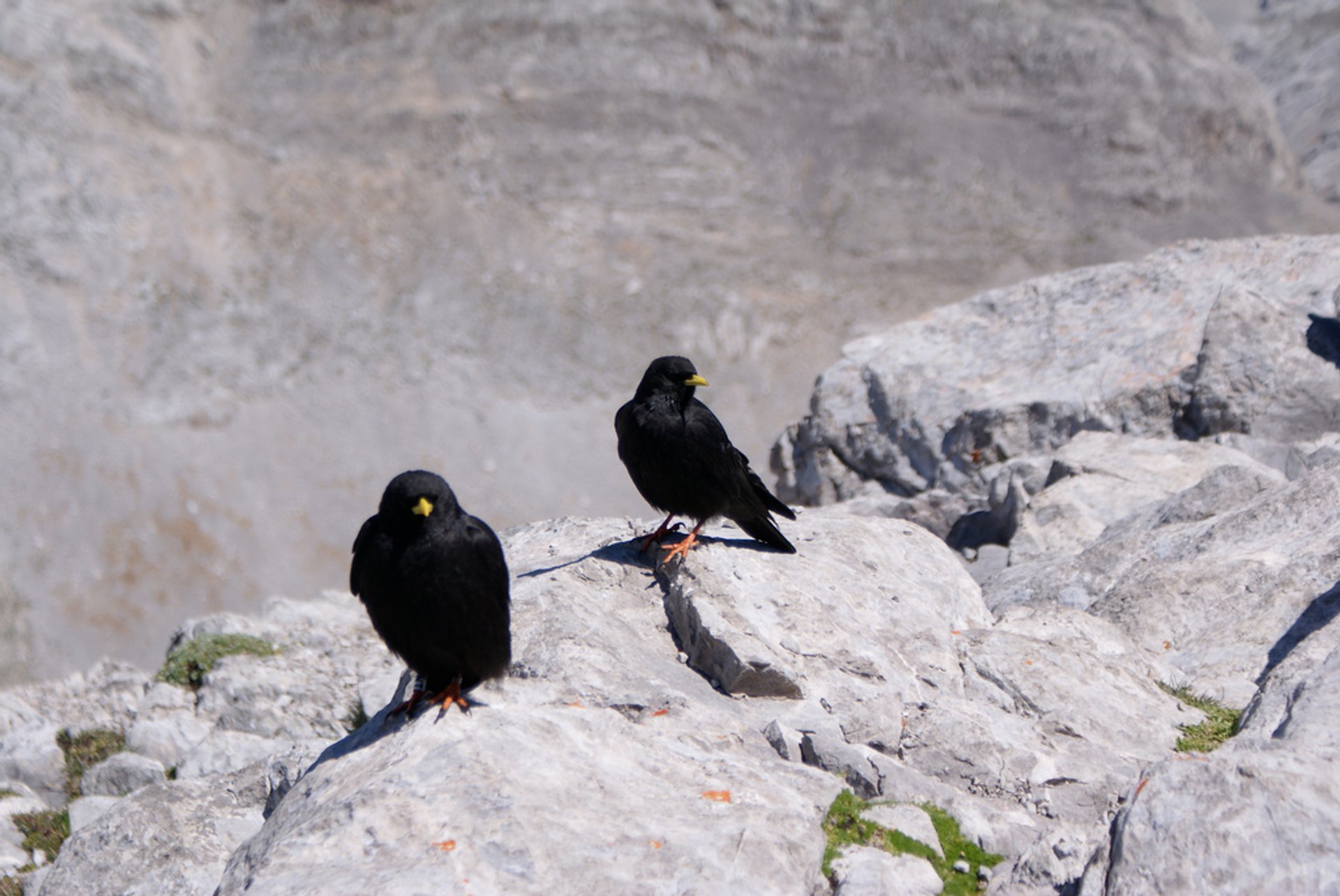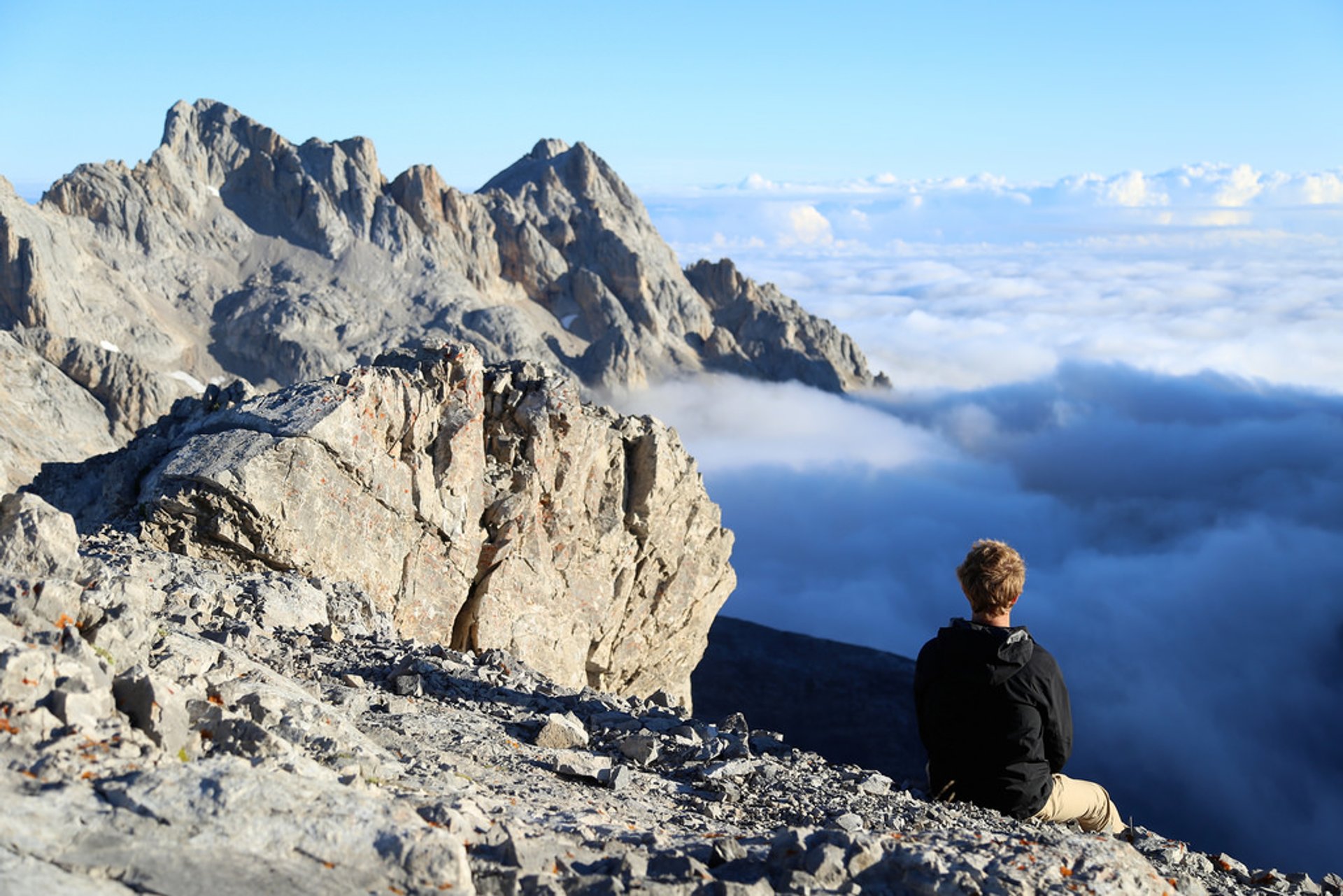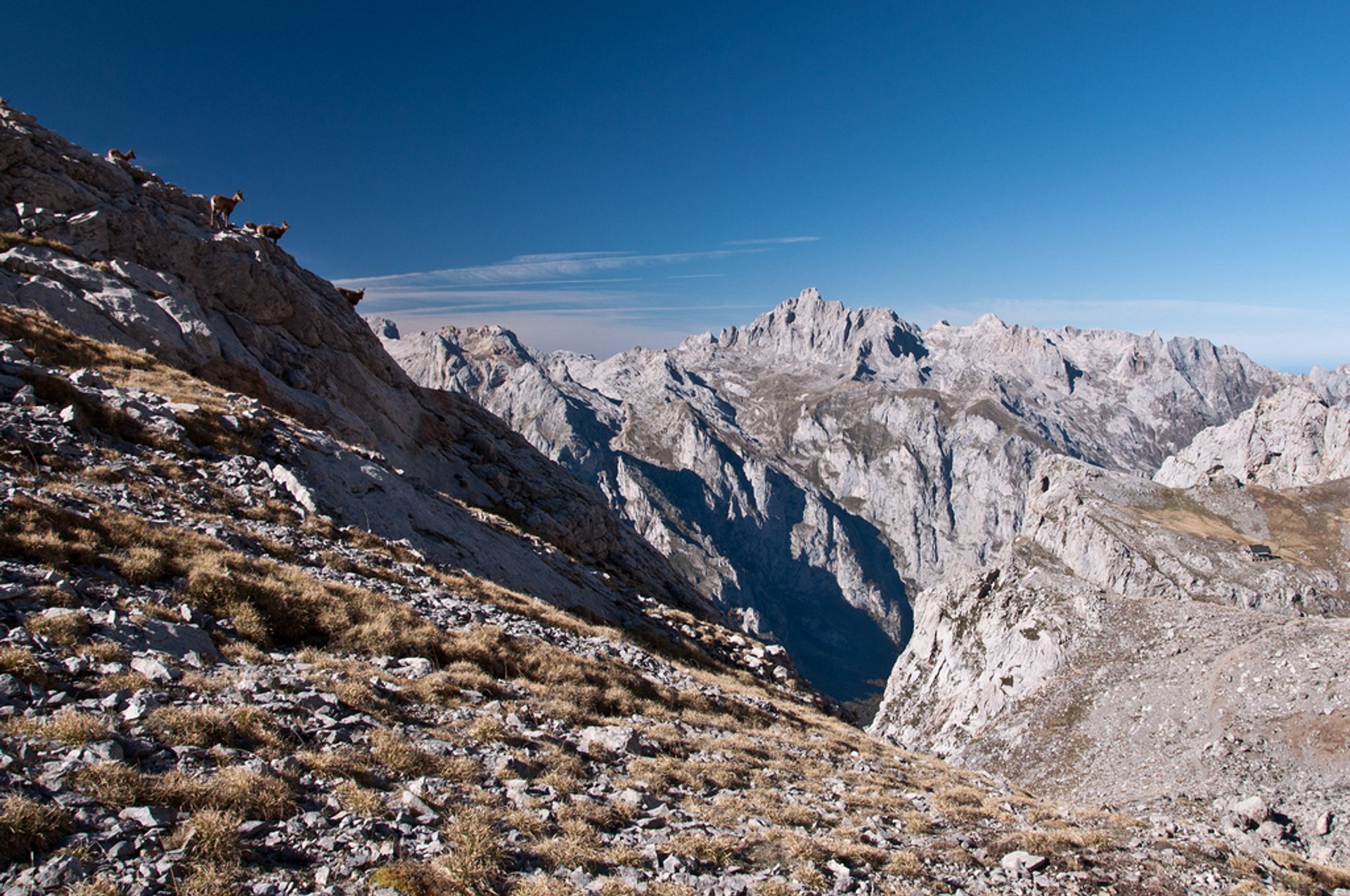 The Picos de Europa—a mountain range 20 km inland from the northern coast of Spain. The mountain range consists of three major massifs: Central (also known as Urrieles), Eastern (Andara) and Western (also known as the Picos de Cornion). Today, it is a National Park that covers the south-western area of Asturias. It was the first National Park of Spain and was marked as a Biosphere Reserve in 2003 by UNESCO. The highest peak in the park is more than 2,600 m.
The park is populated by many species of wildlife, such as Cantabrian brown bears and wolves. Bird lovers will have an opportunity to see the buzzard and chough. In different rivers crossing through the park, there are also species of trout and salmons.
What is really interesting and unique about these mountains is that they are really easy to hike. Even students come here for weekend trekking. This means it does not matter if you are a professional hiker or just a beginner—amazing landscapes are still available for you. This place is ideal for a family weekend. Another surprise: even during the high summer season, roads and trails are pretty quiet.
You can start your adventure at the Fuente Dé cable car station. Two small cars make their way up the dizzying 800-metre climb. This can help you to get to the peak quicker allowing you more time for the journey down.
During your trek, you can visit many unique places, such as the Marian shrine in Covadonga—a holy cave where the "Santina" rests in a sanctuary that has been carved into the mountain stone by a natural waterfall. This place is very popular among tourists.
This is not the only cave in the Picos de Europa. Some of the world's deepest caves, including Torca del Cerro (1589 m), Sima de la Cornisa (1507 m), Torca los Rebecos (1255 m) and Pozo del Madejuno (1252 m) are located here. Exploring and studying caves can be another incredible activity during your trip.
Many name summer to be the best time to visit the Picos de Europa, as this is the only time when remote trails to the mountain peaks are accessible. Besides, it's warm and there is a lower chance of rain. However, spring and autumn are also fine if you are content with lower-level walks.
Find hotels and airbnbs near Picos de Europa Hiking (Map)