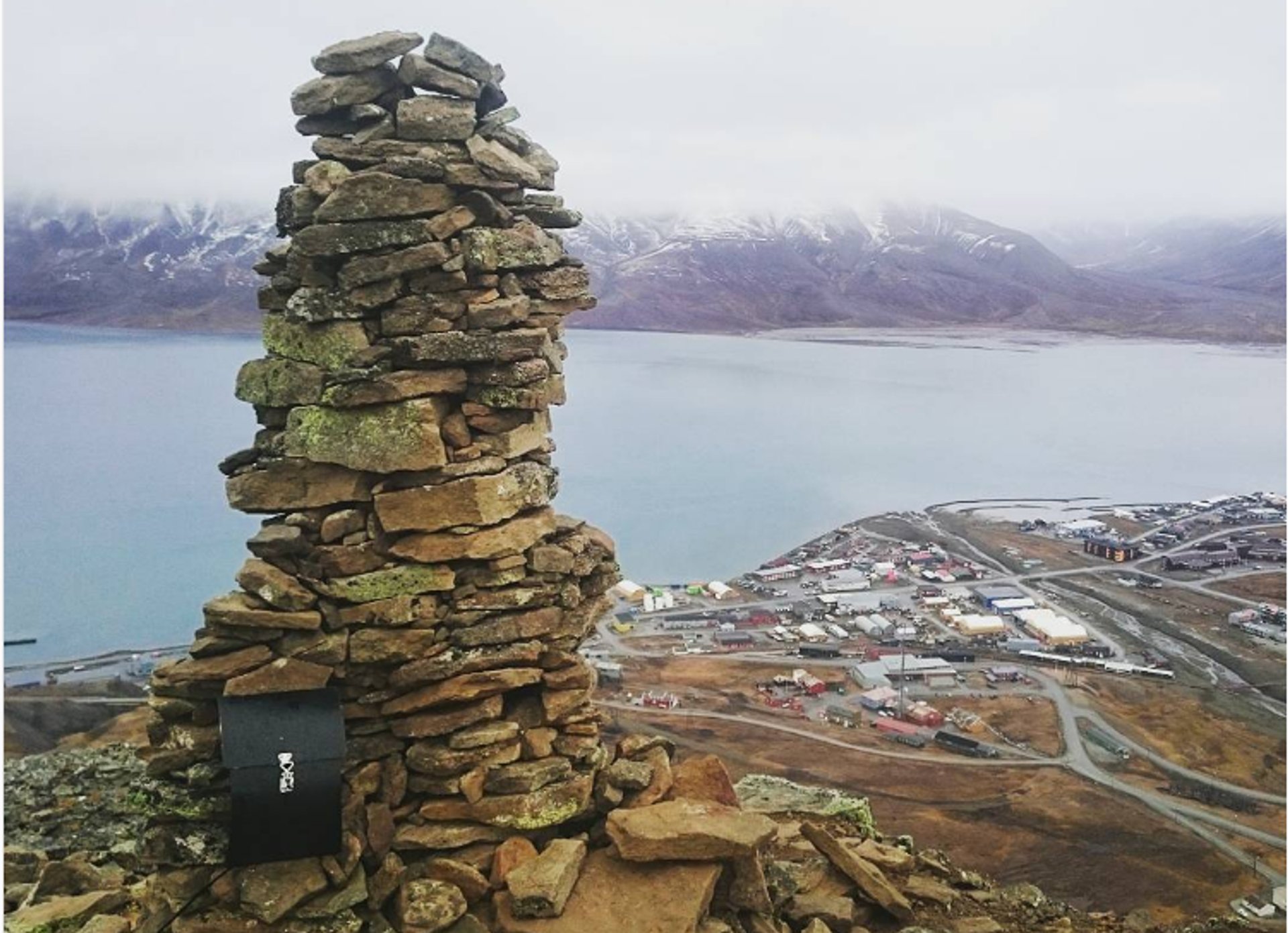 ©
instagram: svalbard1year
The road to Postkassen lies through tundra and rugged terrain. It is also relatively steep and begins behind cobbled city houses or from the top of the mining valley. All you need is the direction to the "sugar top".
You will need to cross a river to Longyearelva before following the walk up in the morning through Longyearbreen. Halfway to the sugar top, you'll find a stone cob made of small stones with a mailbox on it. Mid-morning offers the best visibility. From here, you can enjoy the view up the valley towards the Nordenskiöld top or pick some fossils.
Although you may strive to climb there any time of year, the most favourable conditions are observed between June and August when the ground is dry and solid, and there's enough daylight to enjoy the views.
Find hotels and airbnbs near Postkassen on Platåfjellet (Map)