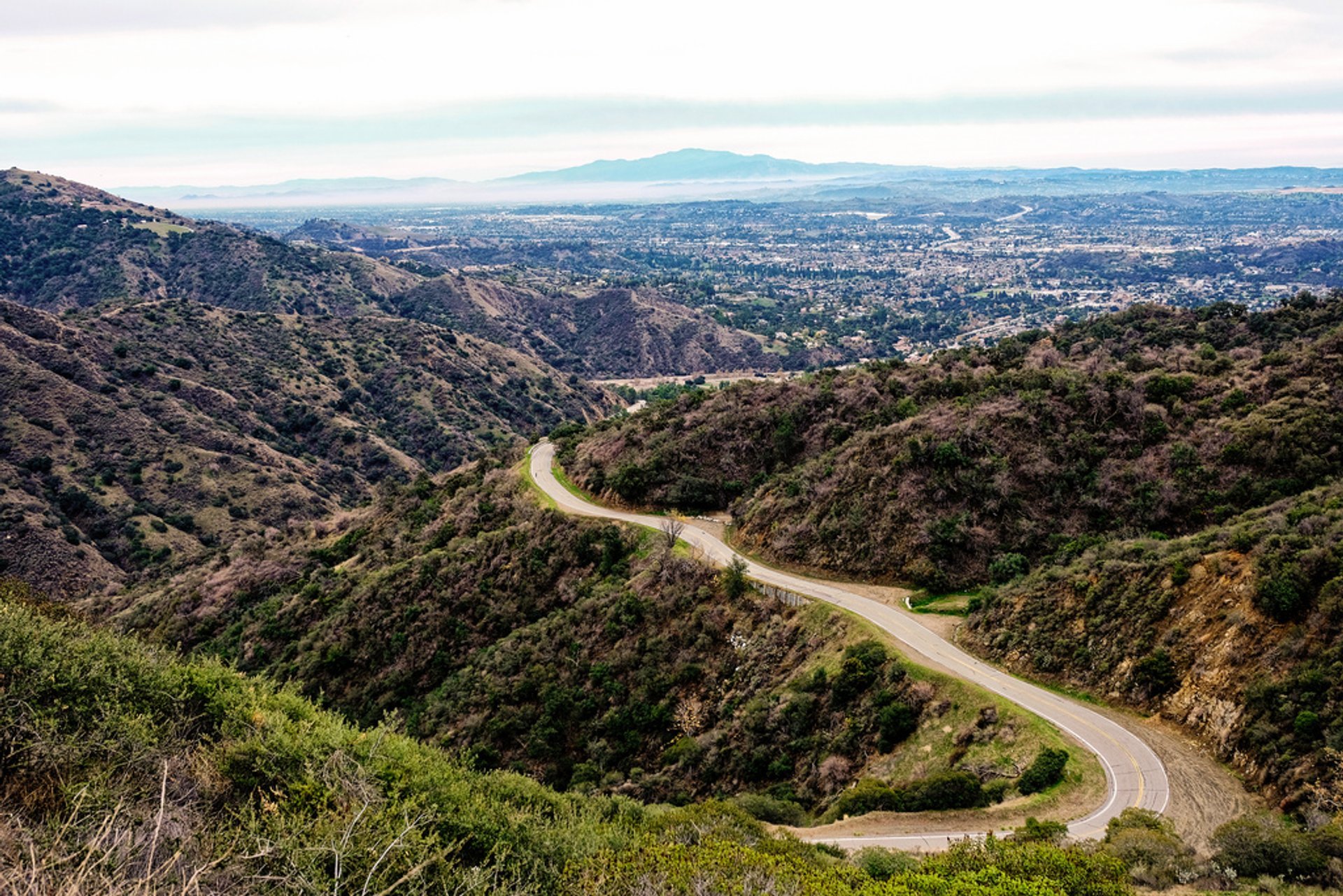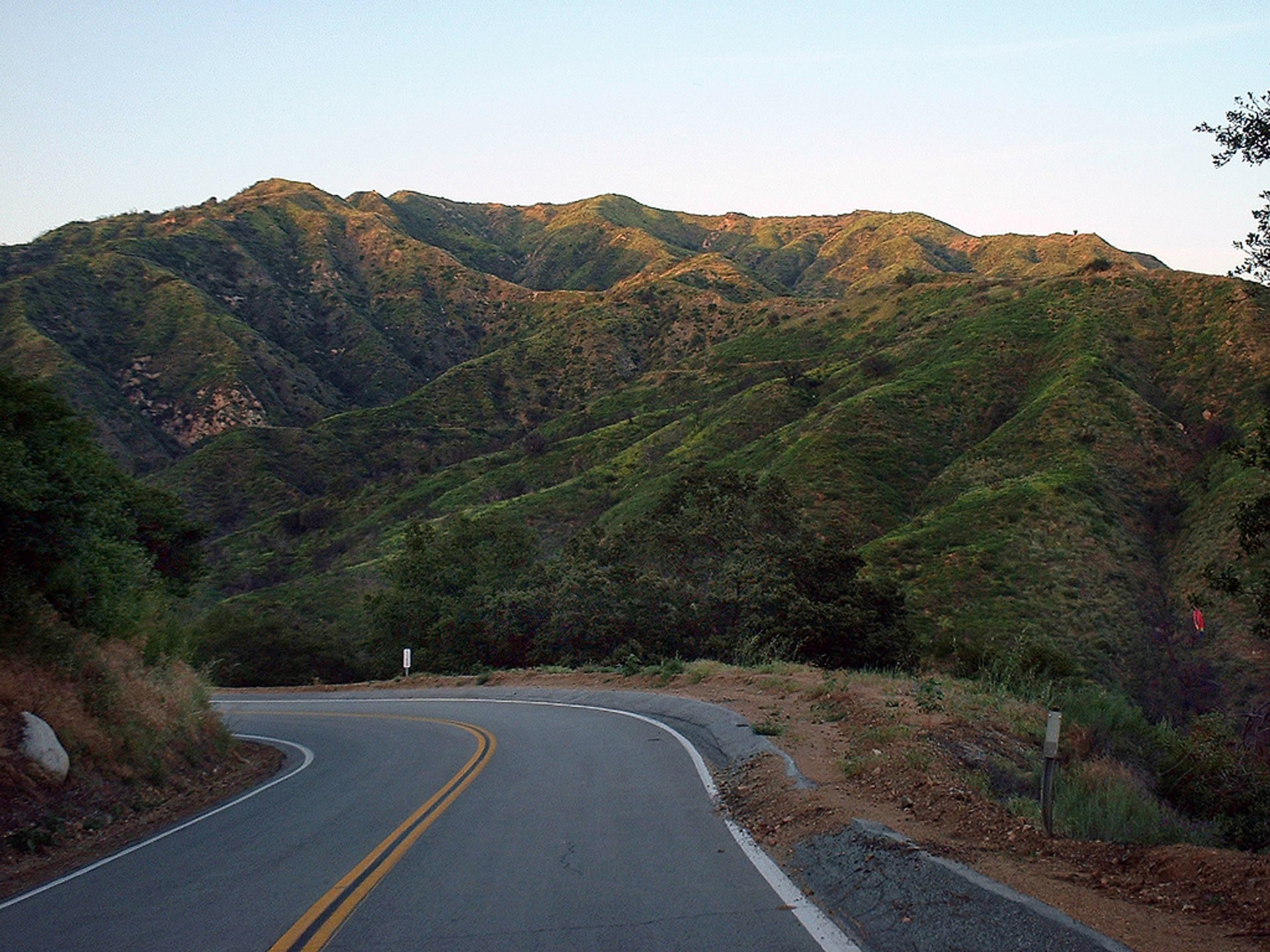 Glendora Mountain Road runs in the San Gabriel Mountains of Southern California. It is very popular with motorcyclists, cyclists, and skateboarders due to picturesque panoramic views, hairpin turns and climbs. It also was used for illegal car races that often led to serious accidents. The road doesn't have really steep grades, but there is a series of sharp turns and descents near Mt. Baldy Village.
Glendora Mountain Road stretches for 23 km (14.6 mi) starting in the city of Glendora and into granite peaks and canyons of San Gabriel Mountains. At the Horse Canyon Saddle the road forks into the Glendora Mountain Road and Glendora Ridge Road, the latter leading to Mount Baldy Village at an elevation of 1,278 m (4,193ft). Once you get to the village, you can continue up along Mt Baldy Rd that ends with dirt trail and ski lifts, or you can descend Glendora Ridge Road or the other side of Mt Baldy Rd.
The paved road lies at a low enough elevation to escape serious snowfalls so it can be used year round. Drivers are rewarded with panoramic outlooks of Los Angeles Basin, Mount San Antonio (10,064 ft or 3,068 m), and the Angeles National Forest. This area is perfect for backpacking, hiking or any kind of outdoor activity.
Every May, Glendora Mountain Road attracts the world's best pro cyclists during the epic Tour of California race.
Find hotels and airbnbs near Glendora Mountain Road (Map)