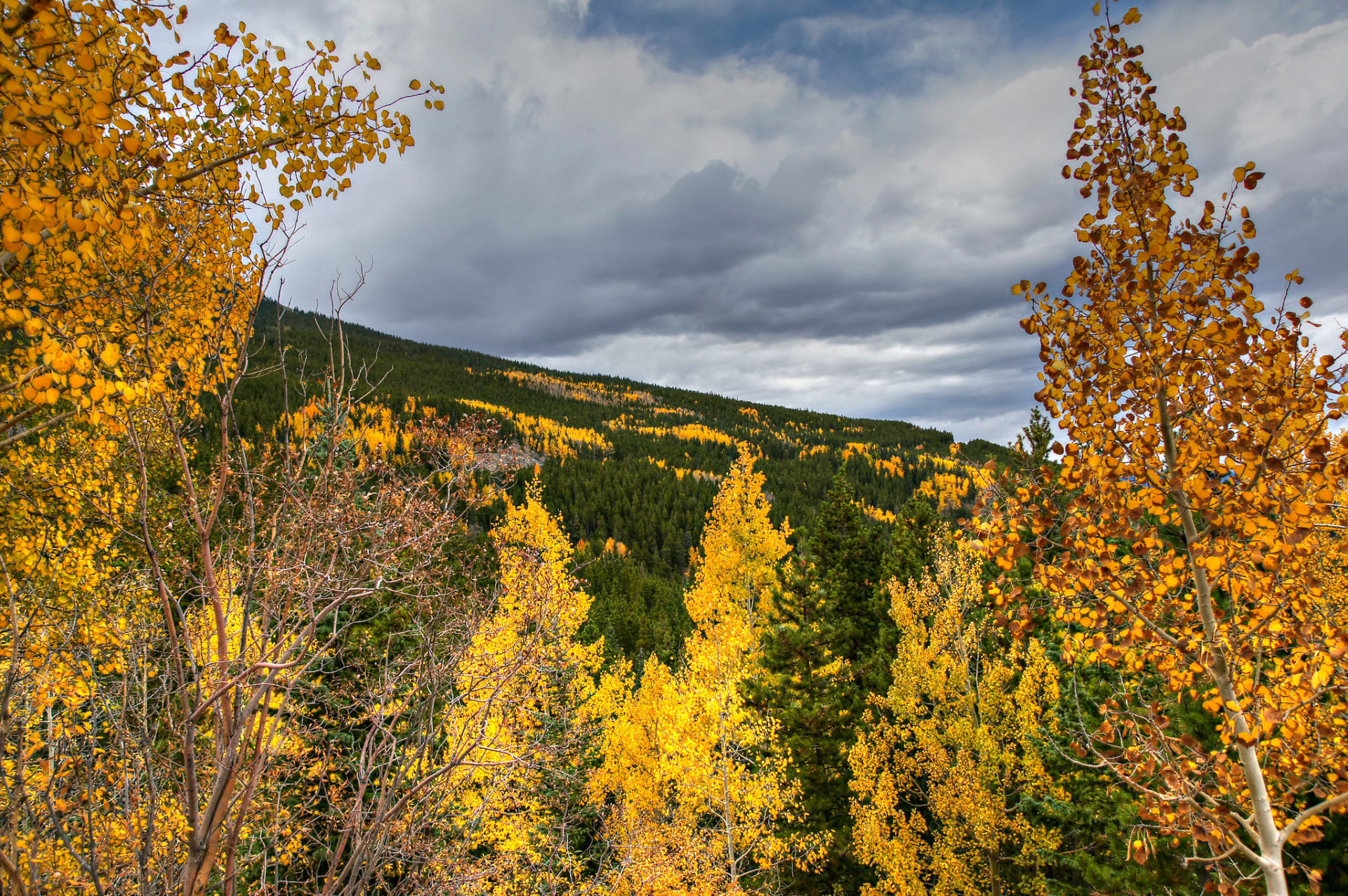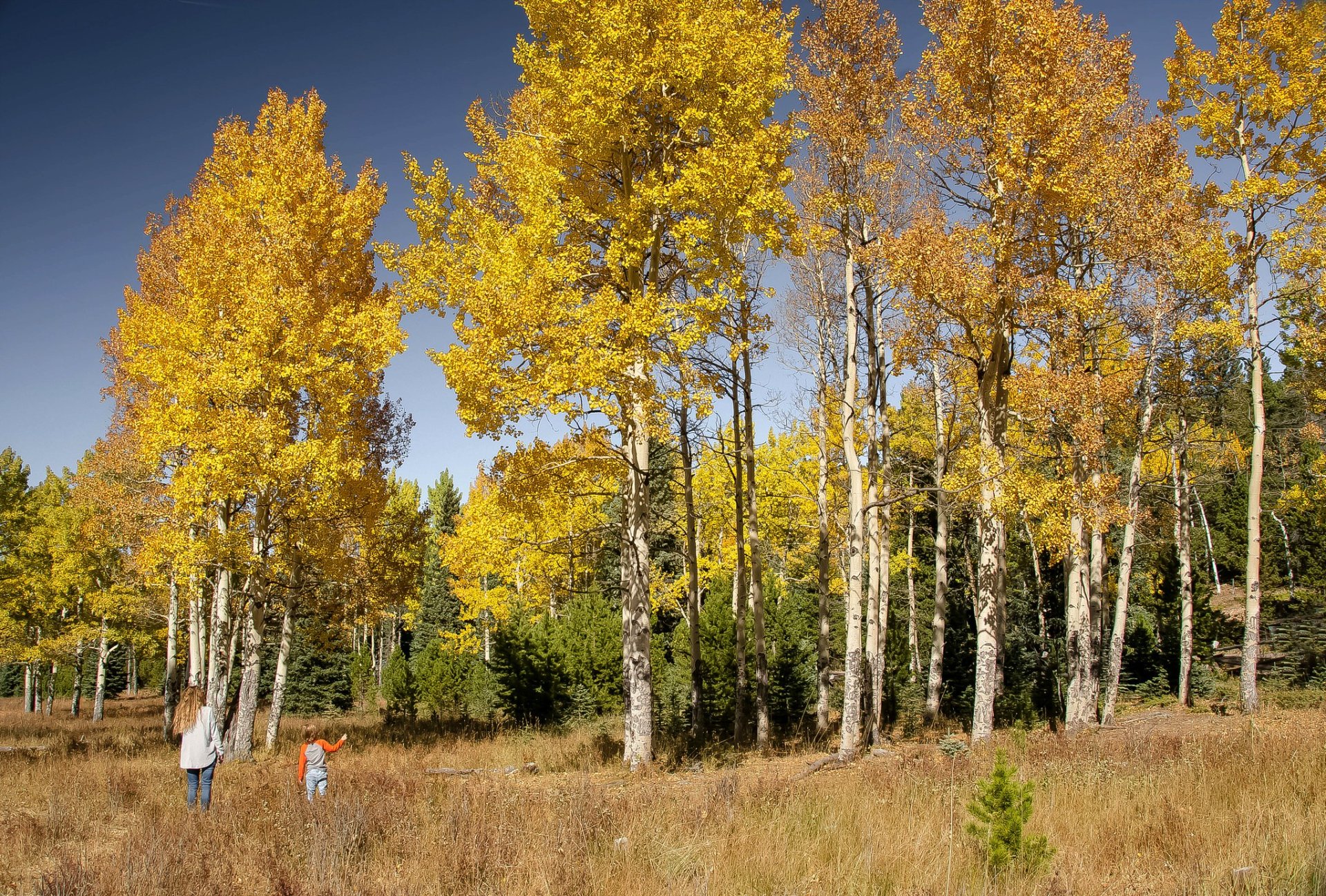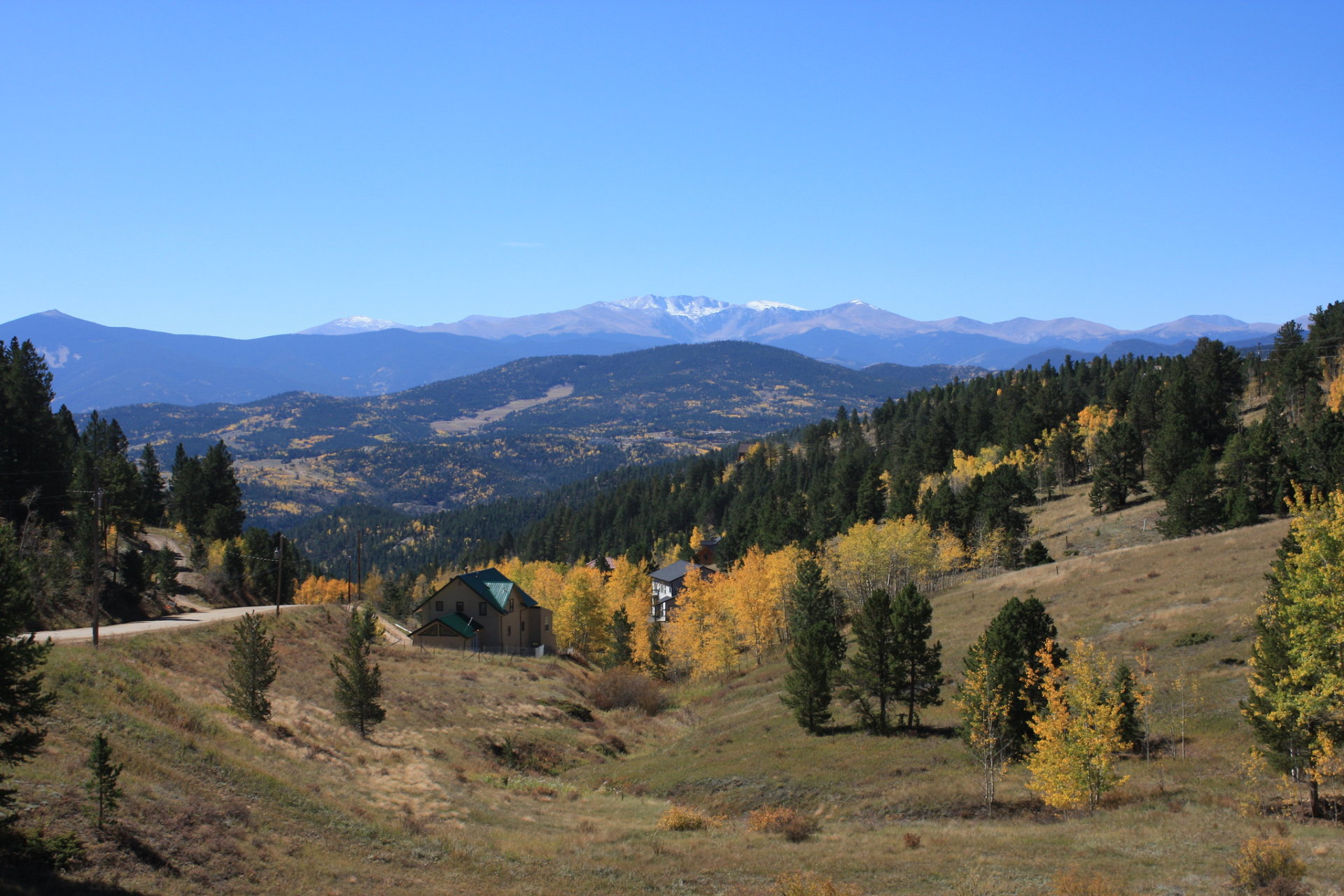 Squaw Pass is a high mountain road, located in Clear Creek County within less than one-hour drive from Denver. The pass, which boasts an elevation of 9,790 ft (2.984 m), is surrounded by the picturesque Arapaho National Forest. The 30-mi (45-km) road starts in Evergreen and ends in Idaho Springs. It's also known as Mestaa'Ėhehe Pass. This name commemorates Owl Woman, a translator of the Cheyenne tribe.
Beautiful fall foliage can be viewed at Squaw Pass from mid-September to late September. The road, which is also marked as CO 103 highway, can be used year-round. However, the nearby scenic Mount Evans Byway closes in October. Squaw Pass road is paved and is very steep, having an 8% gradient at some points.
Hiking is the best way to experience fall colors at Squaw Pass and Mount Evans Wilderness. You can stop by the scenic Echo Lake to enjoy some spectacular views. Echo Lake Campground closes in early September, but West Chicago Creek Campground and some dispersed camping sites north of Echo Lake stay open until the end of September.
Find hotels and airbnbs near Squaw Pass Fall Colors (Map)