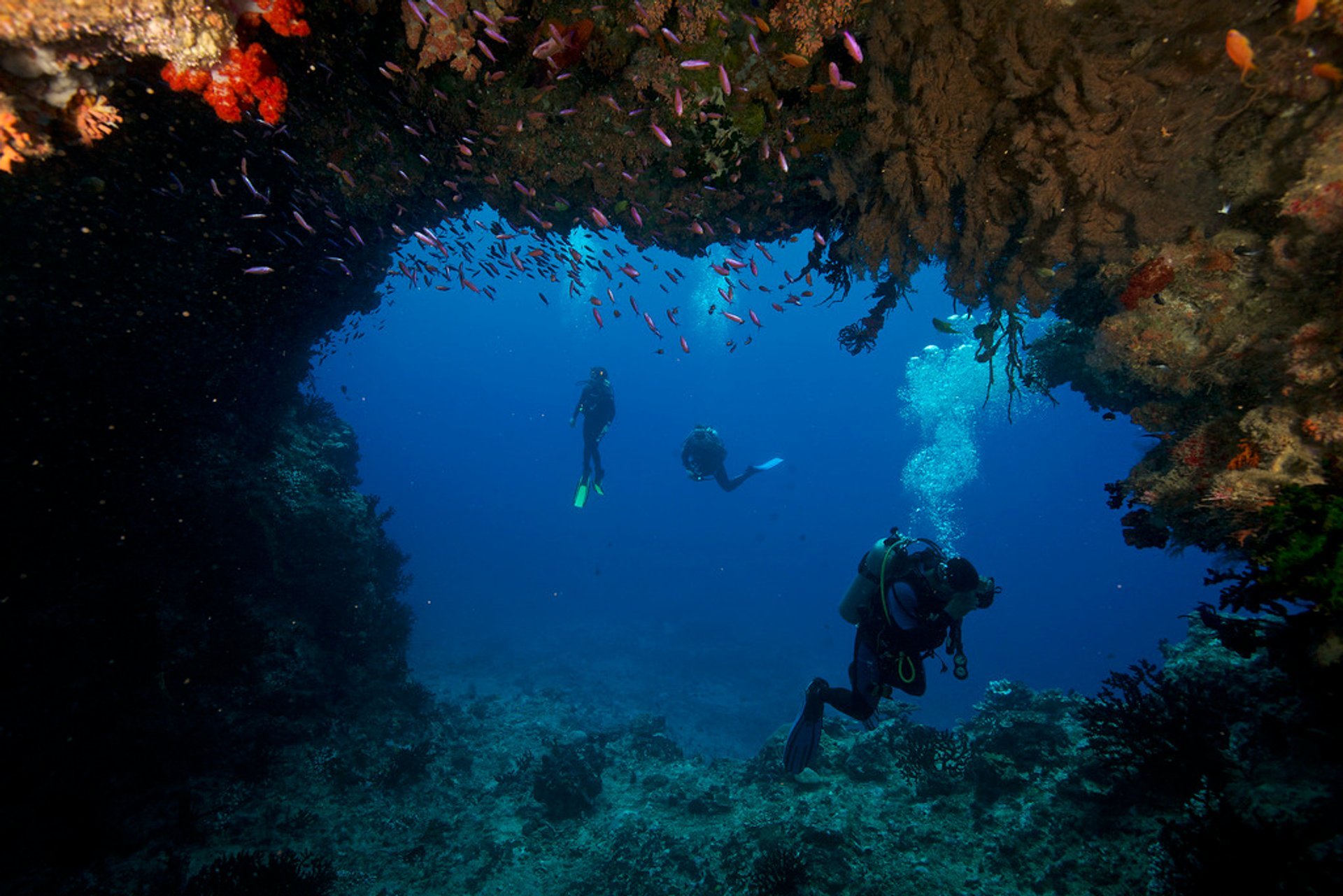 Rich in colourful reef ecosystems, Fiji's waters are a real paradise for divers. Diving in Fiji can offer not only the beauty of marine ecosystems with more than 390 coral species, around 1200 fish species, and lots of wild mammals, but also turquoise lagoons, deep caverns, canyons, and incredible shark encounters.
The most popular dive site is the Great Sea Reef, Fiji's largest Barrier Reef and the third largest barrier reef in the world. Other interesting diving areas include Bligh Waters (a good destination for a coral reef safari), Great Astrolabe Reef in Kadavu (famous coral garden with manta rays), Beqa Barrier Reef (the ""Mecca"" of Pacific diving), the Shark Reef Marine Reserve in Pacific Harbour (famous for sharks).
Most visitors prefer to dive during the winter season—from April to October. The season offers dry weather and the best visibility. In fact, you can dive around Fiji all year, but December through March is not recommended for possible hurricanes. No matter what season you dive, you'll discover Fiji as an underwater naturalist's dream.
Find hotels and airbnbs near Scuba Diving (Map)