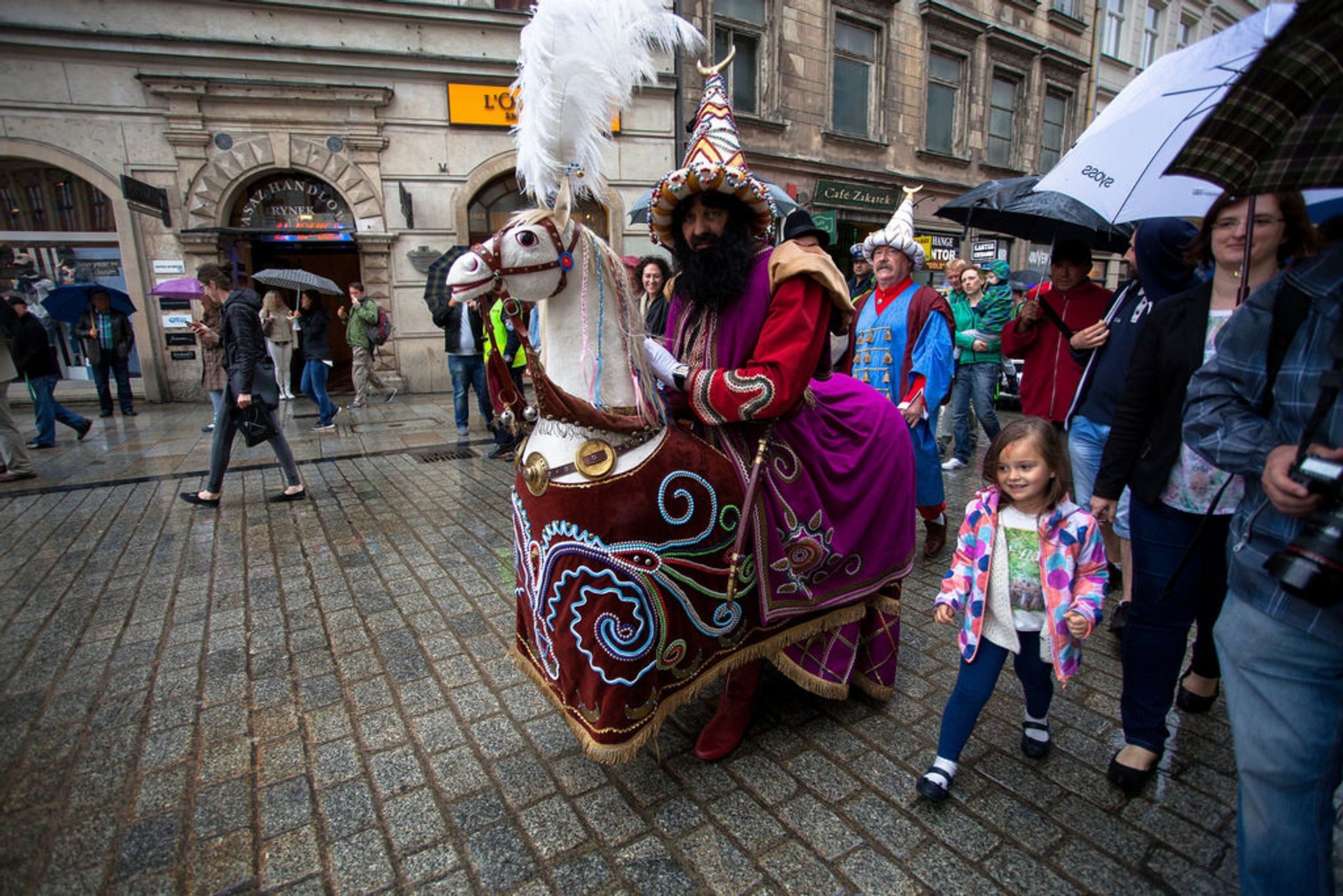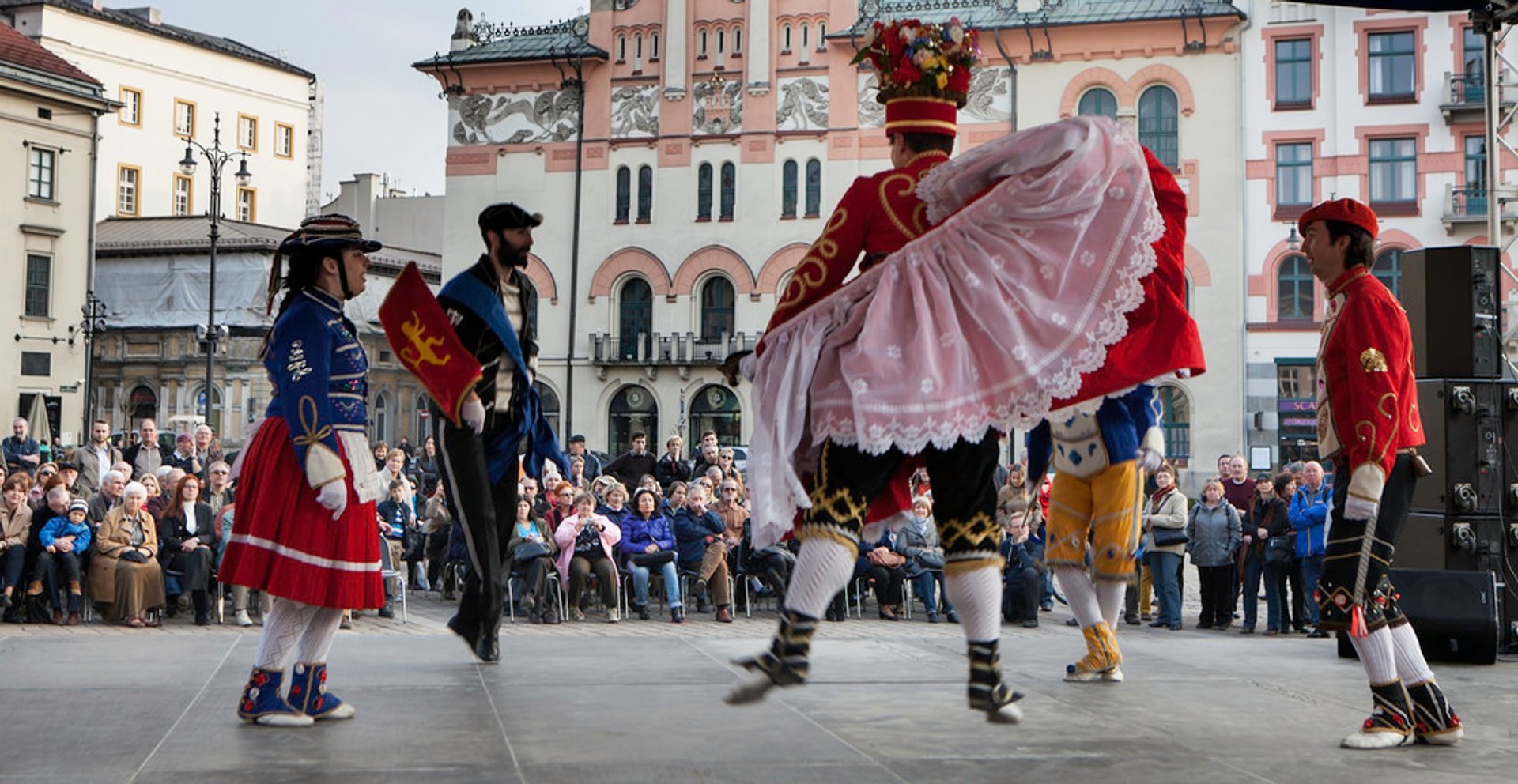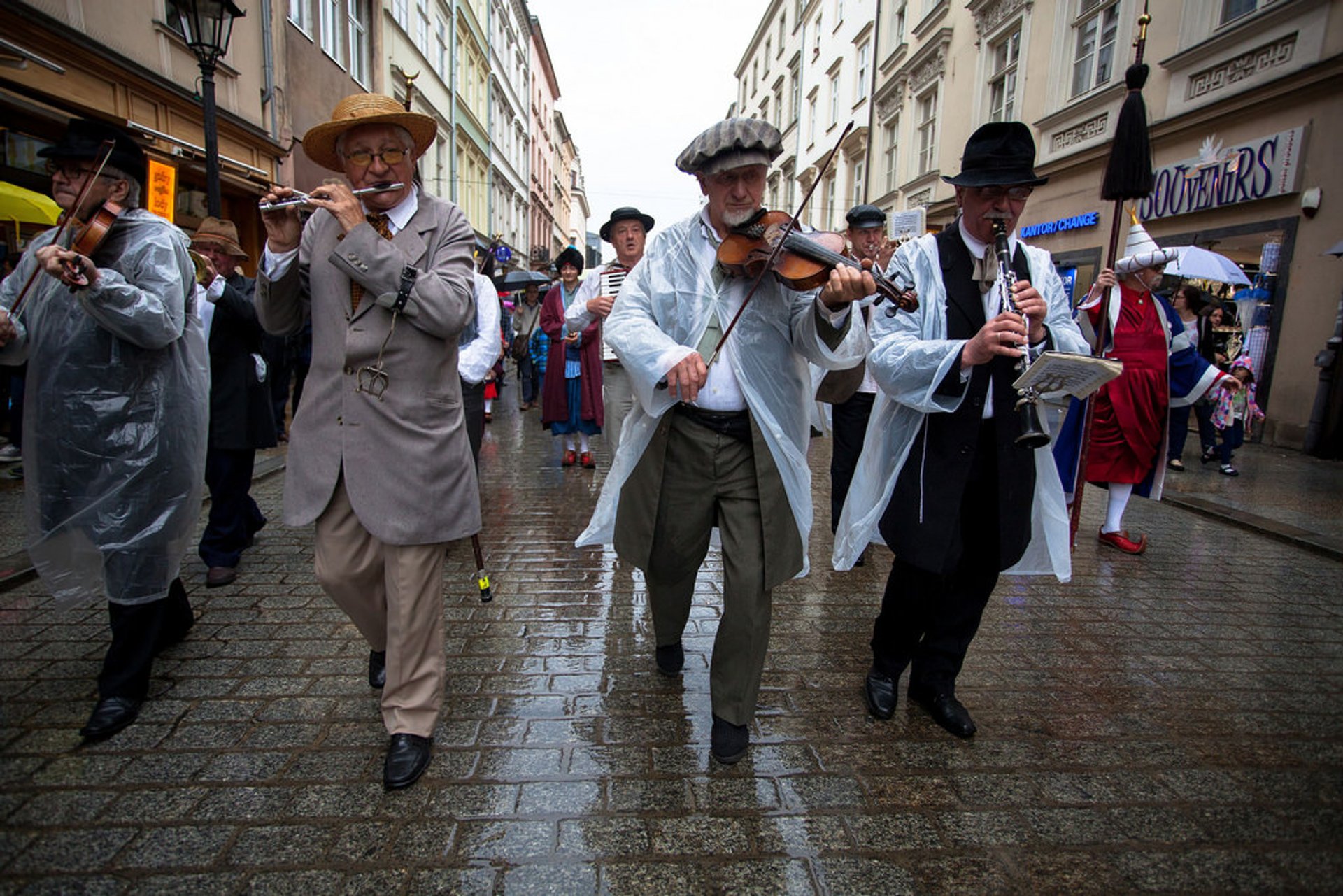 Mariusz Cieszewski | Ministry of Foreign Affairs of the Republic of Poland
Lajkonik is believed to be one of the unofficial symbols of Kraków. Although the origin of this tradition remains unknown, the city continues to organize this traditional festival every June for the past 700 years.
A man dressed up as an eastern warrior rides a wooden horse through the city streets from the Norbertine Convent in Zwierzyniec to the Main Market Square. He is usually accompanied by people dressed in traditional and oriental clothes, musicians, and children.
While riding around the Old Town, Lajkonik touches everybody with a golden mace which brings happiness and luck. At the same time, he collects money for ransom. The Lajkonik Parade happens on the first Thursday after the Corpus Christi feast.
Find hotels and airbnbs near Lajkonik Parade (Map)