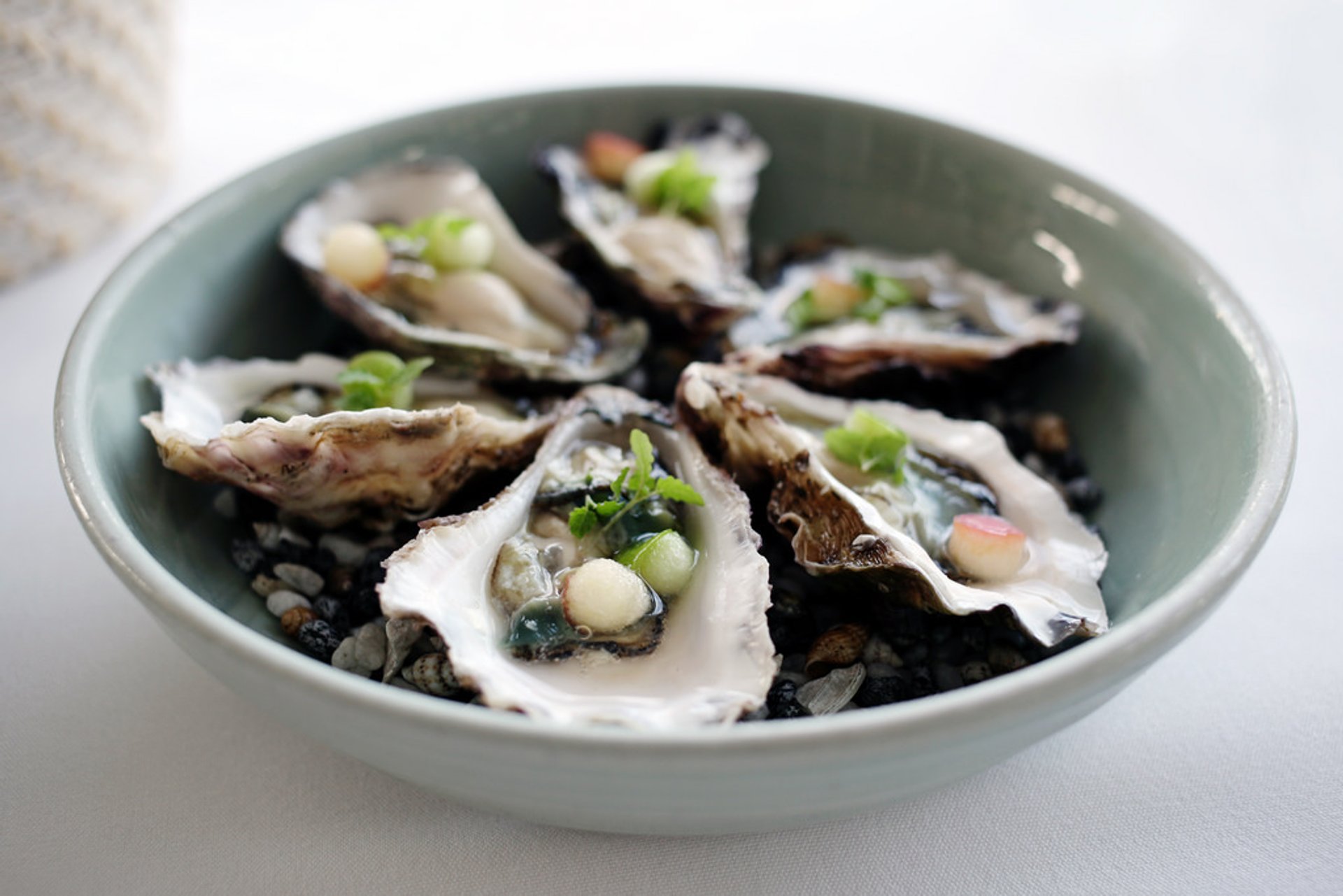 The Sydney Rock Oyster is endemic to Australia and is mostly found in the intertidal zones below the low-water mark in sheltered estuaries and bays from Wingan Inlet in eastern Victoria, along the east coast of New South Wales, and north to Hervey Bay, Queensland. Being smaller than other oysters, they average 50g in weight and 6-8cm in shell length.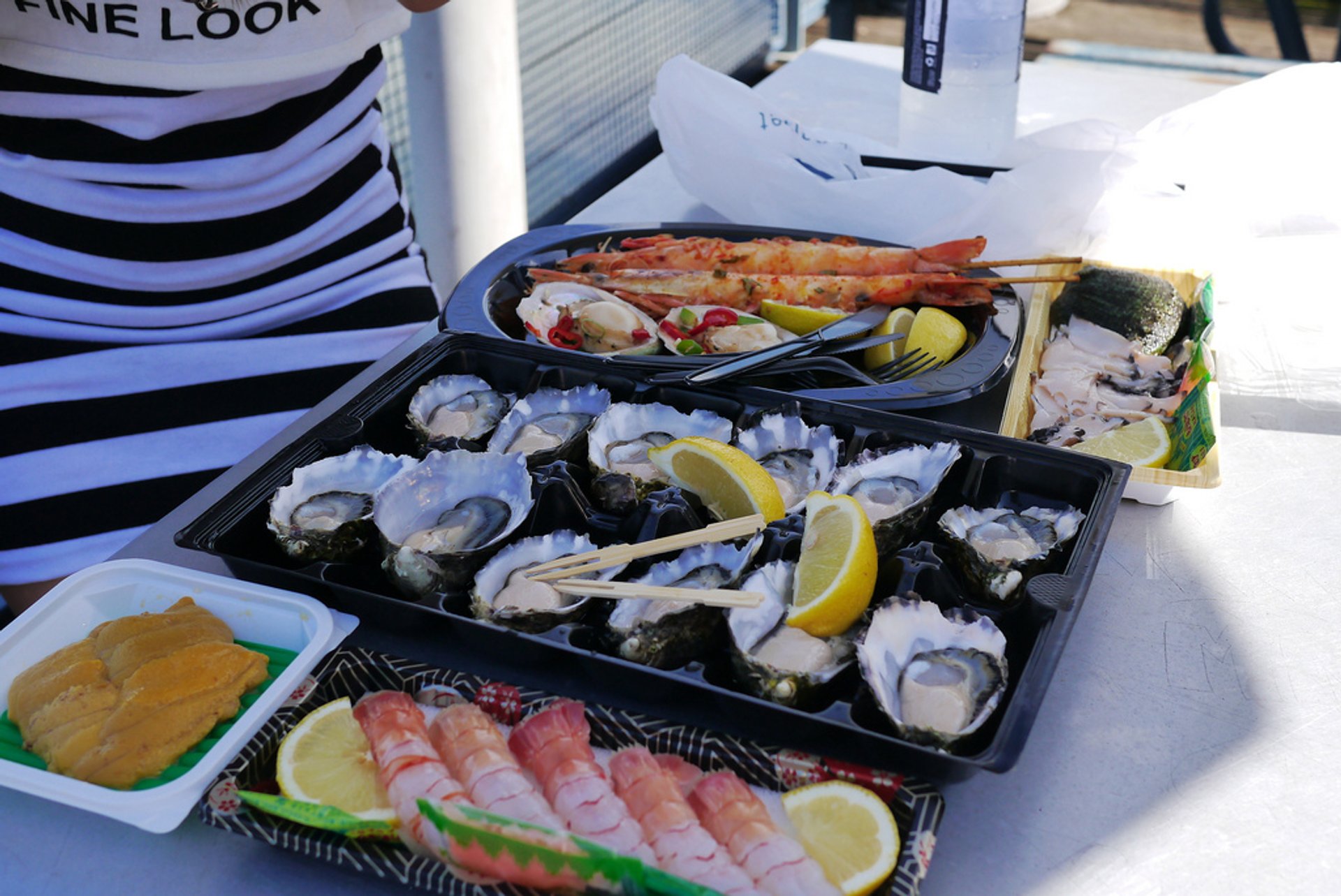 Sydney rock oysters are smaller than the main market competitors like Pacific oysters: they usually reach 6-8cm in shell length and 50-60g in three years.
The rock oyster is best consumed when freshly shucked and goes perfectly with breadcrumbs, eggs, ginger, lime, or wasabi. The best choice is plump, glossy, and moist oysters with a pleasantly fresh and mild smell.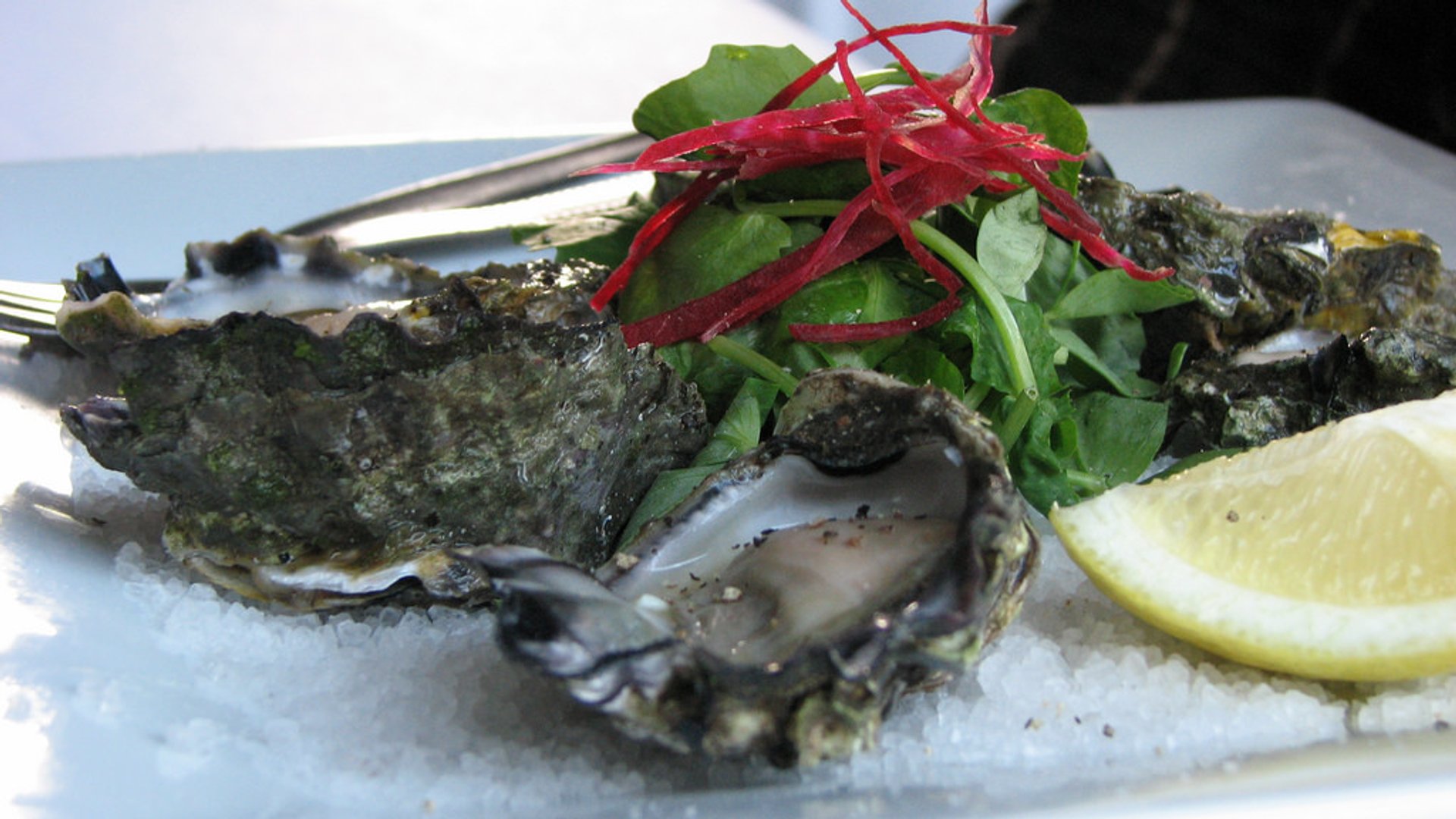 Although some people like the less salty flavour of Sydney Rock Oysters during winter, they are at their best from September to March.