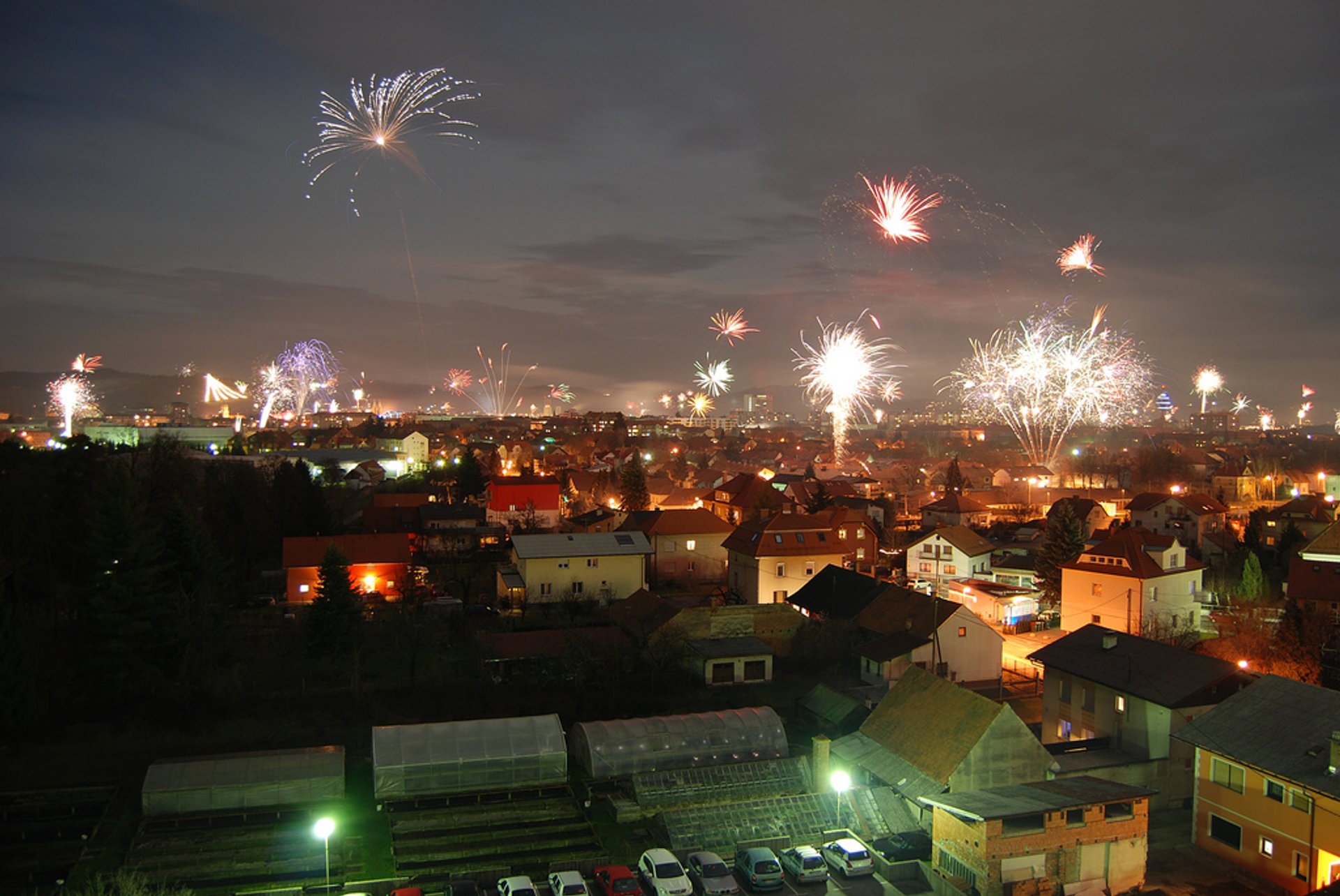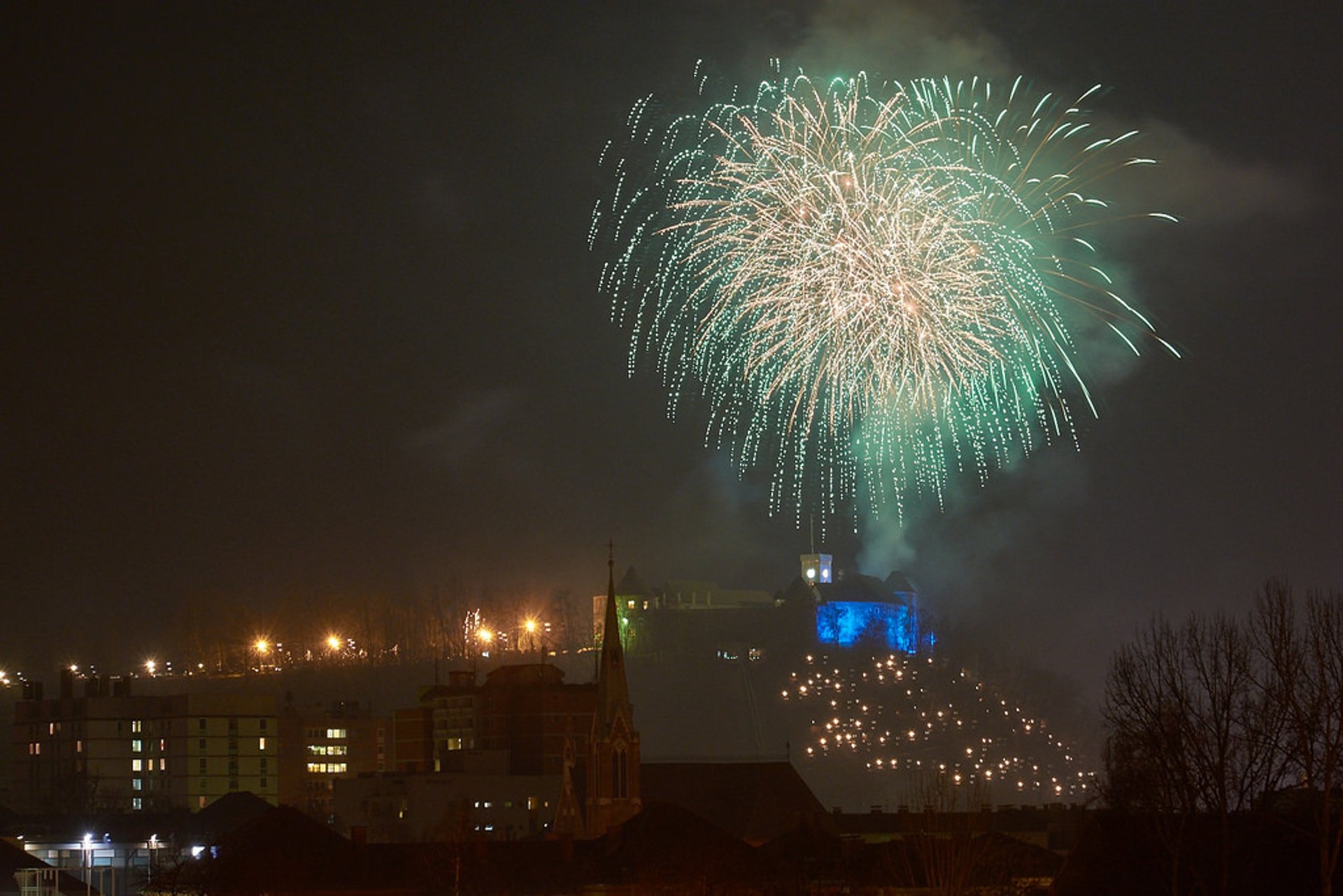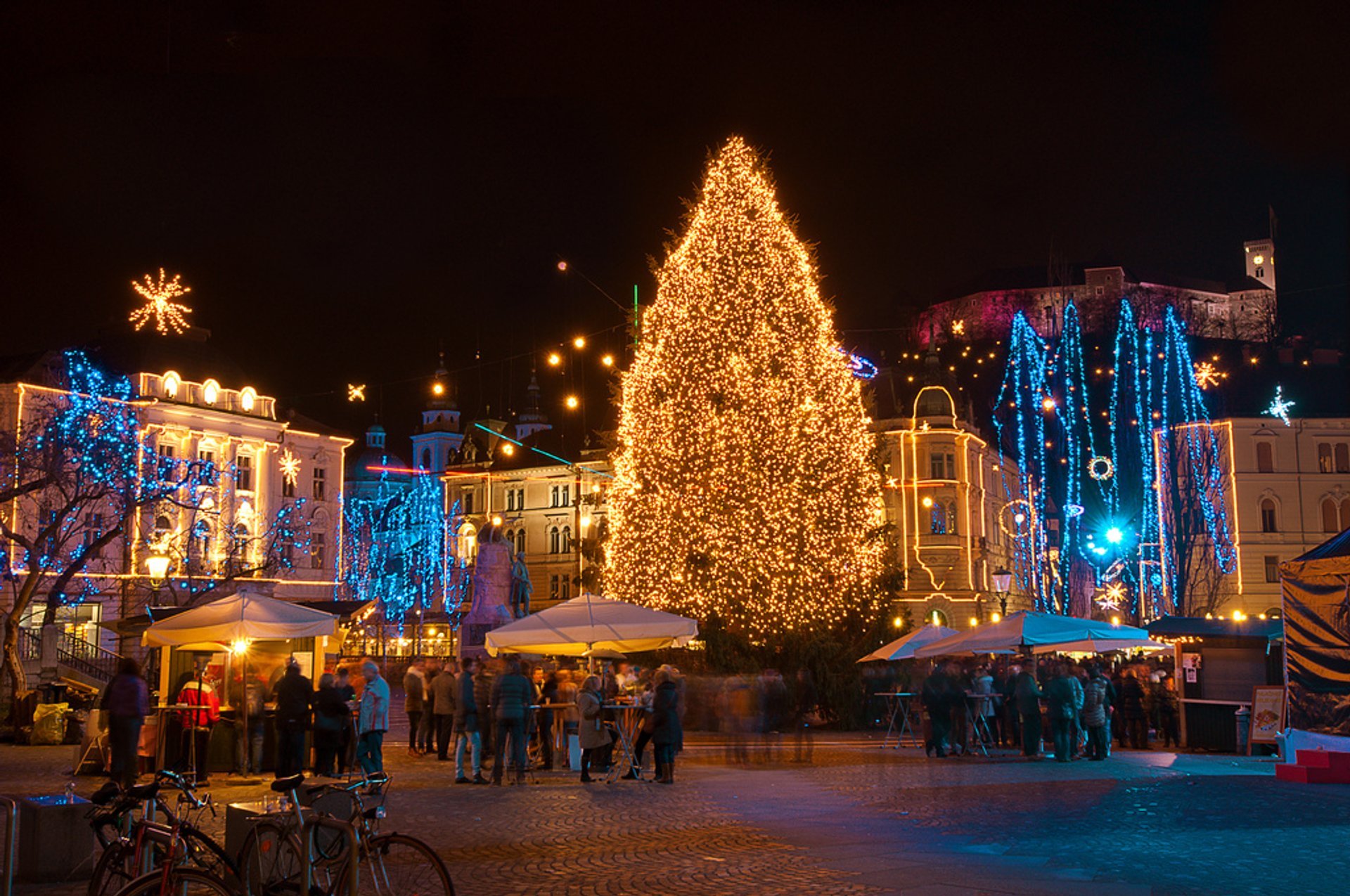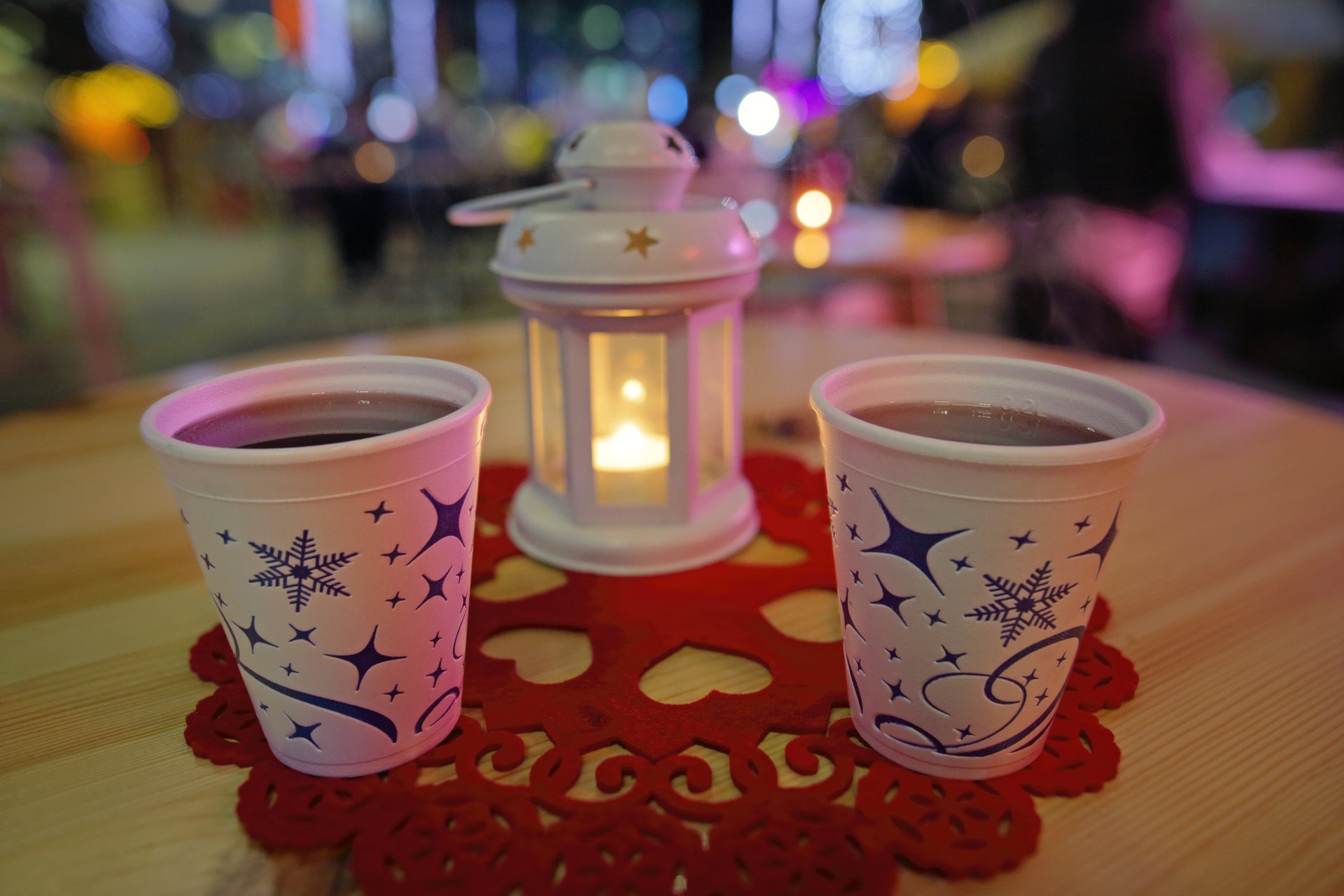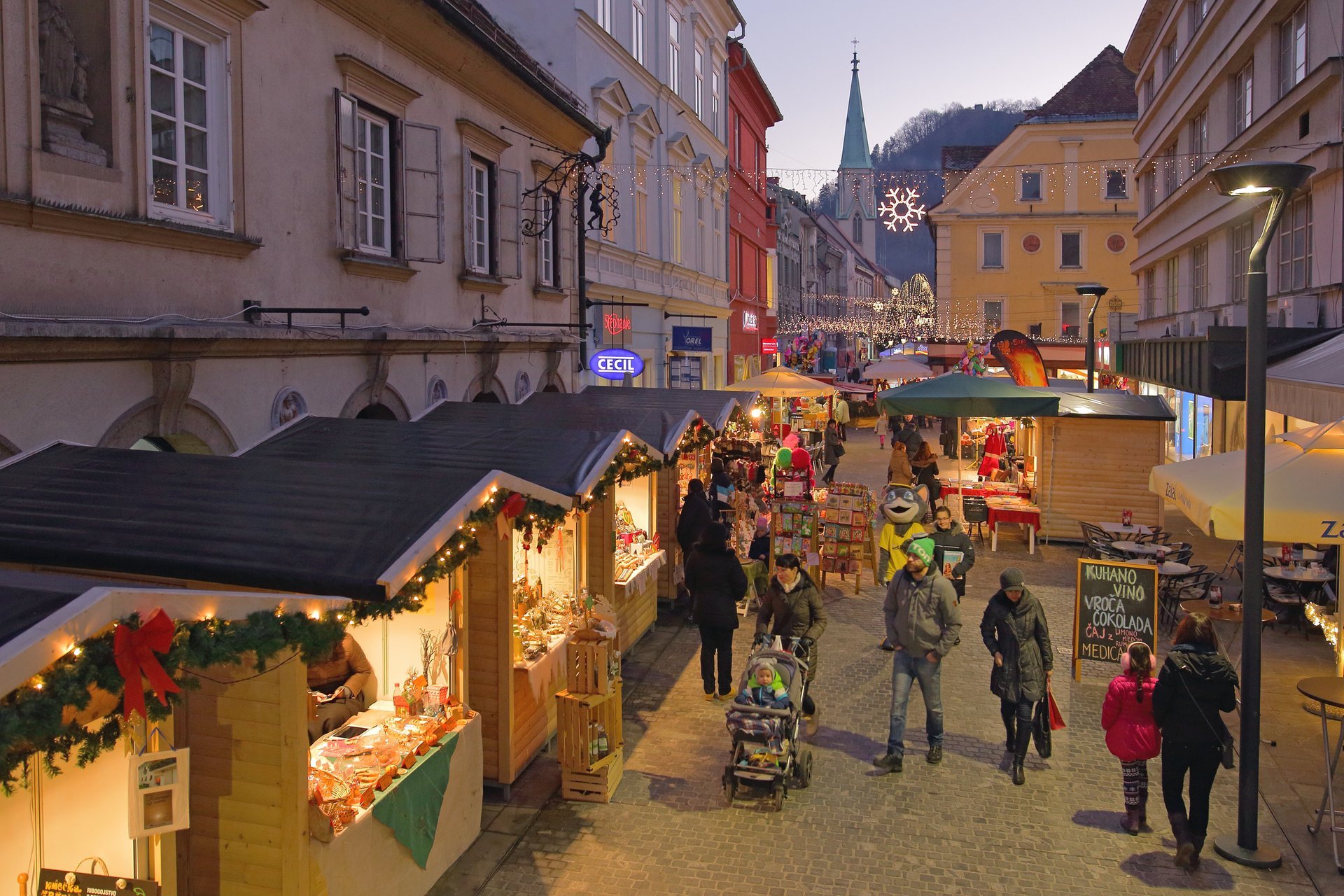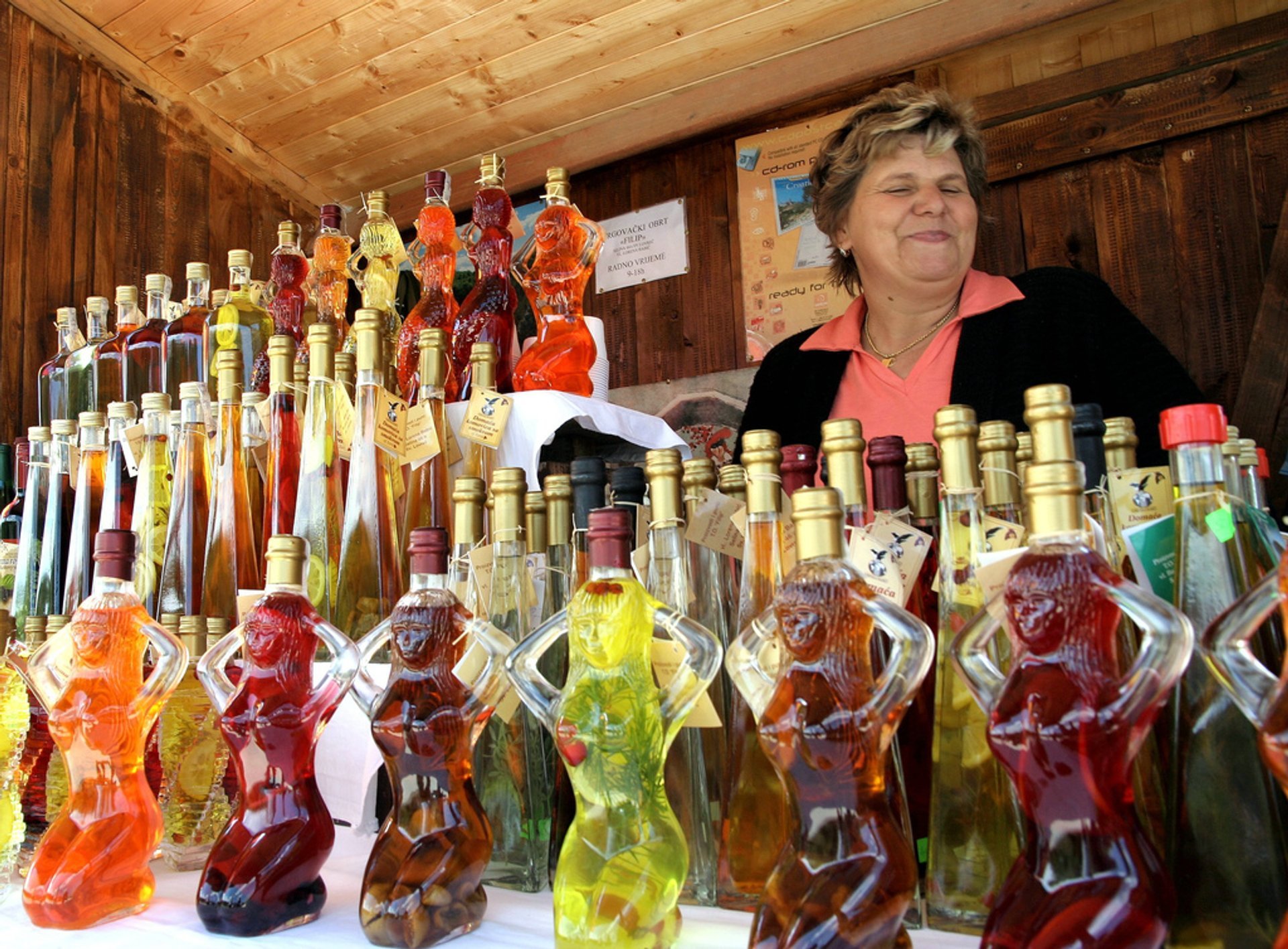 Maribor New Year's fireworks
See accommodations nearby
The Slovenian people love to celebrate New Year's Eve by gathering at the many city squares. Wherever you are in Slovenia, it would be very easy to find a place to celebrate since the festivities happen in every city, village, and town.
The largest event for New Year's Eve is celebrated in Ljubljana. Here huge crowds gather in the Old Town, numerous events take place, and then incredible fireworks are launched from the Ljubljana Castle Hill.
Another special spot to spend New Year's Eve is Lake Bled, which is really picturesque by itself, but even more beautiful when the whole town is adorned with Christmas decorations and the huge fireworks reflect on the lake.
Other charming Slovenian towns like Maribor, Piran, Kranj, Celje, and Novo Mesto also hold memorable New Year's Eve Celebrations you'll very much enjoy.
If you strive for more unique experiences, visit the Slovenian mountains where you can spend the day skiing and then attend one of the many festive parties held in the cozy houses.
For an even more festive mood try Slovenia's famous homemade schnapps, but be careful—it's usually much stronger than it appears!
Find hotels and airbnbs near New Year's Eve (Map)