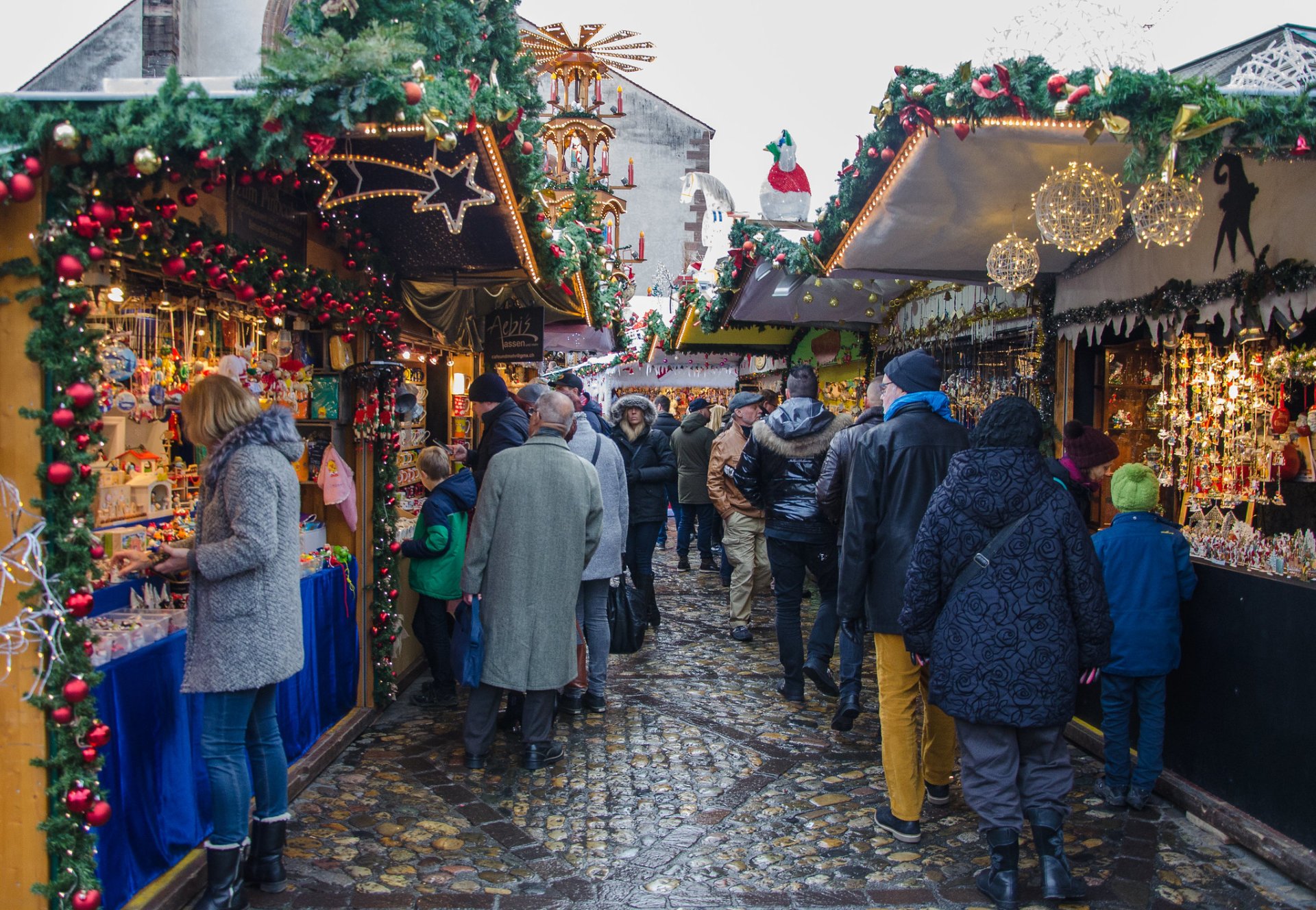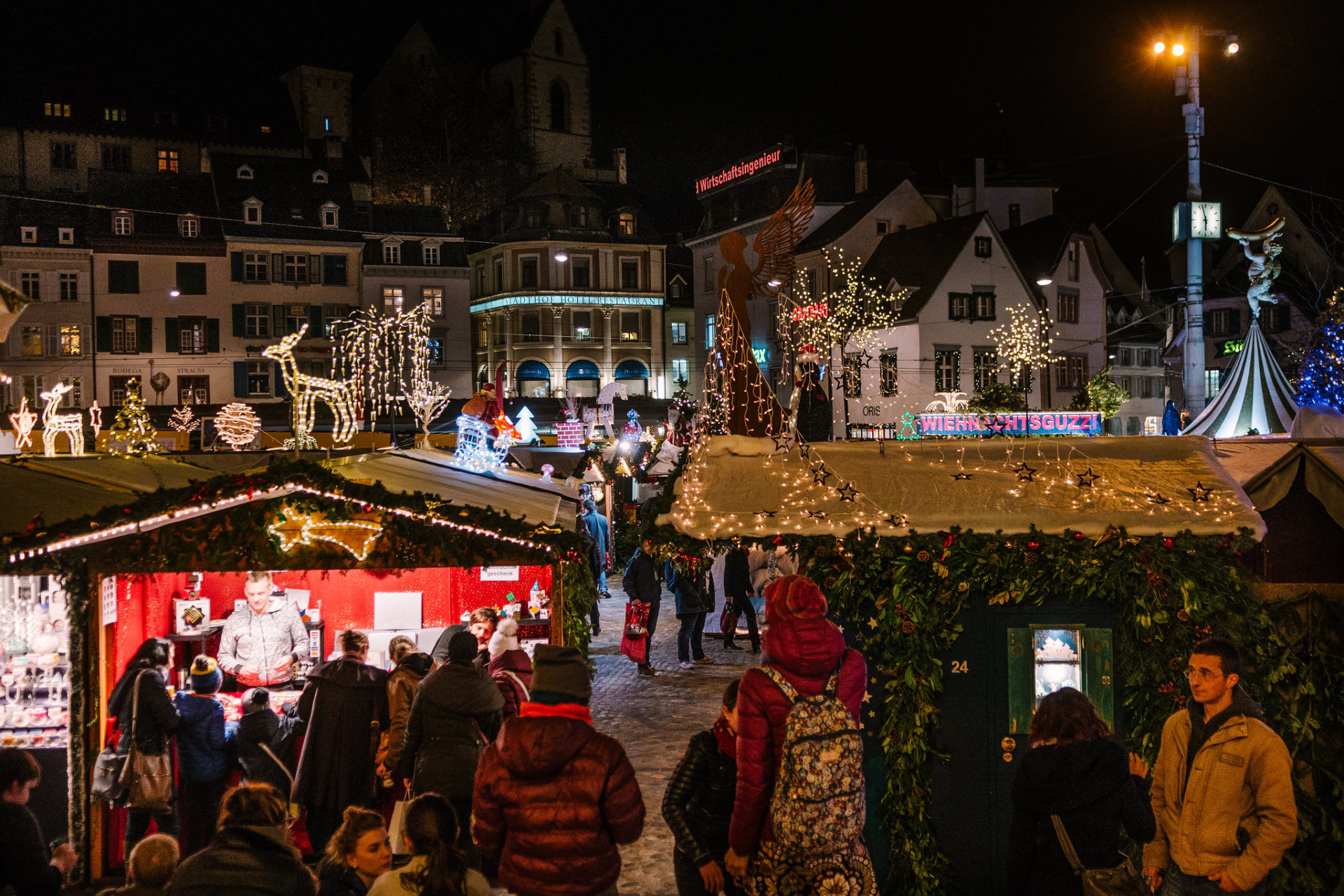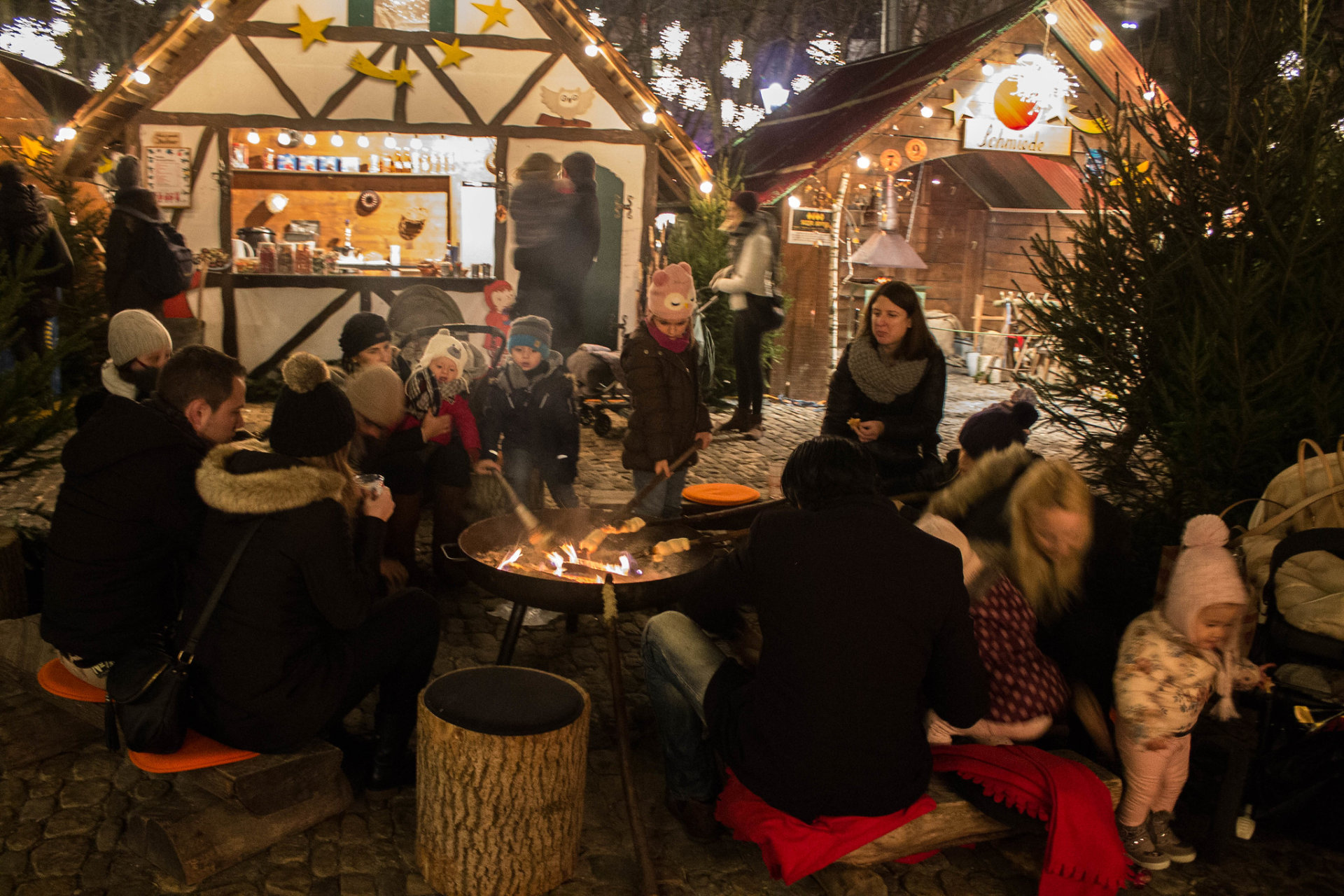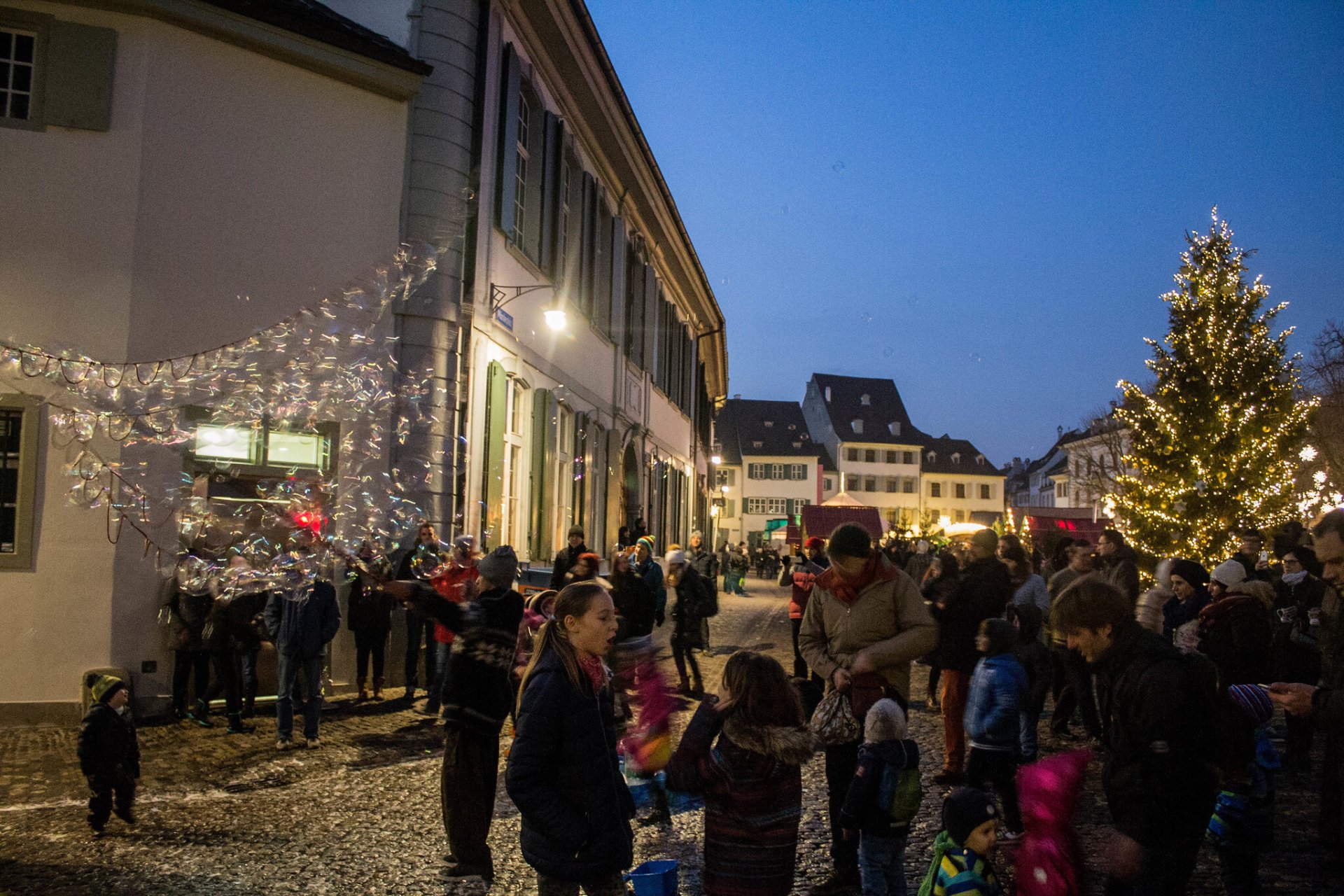 Basel is famous for one of the most fabulous Christmas markets in Switzerland. The city's holiday fair stretches from Münsterplatz to Barfüsserplatz, located in the heart of the Old Town. Everyone is welcome to experience a wonderful holiday shopping at 130 rustic wooden chalets between late November and late December.
Basel Christmas market offers exclusive gift ideas, including handmade toys and jewelry. Plus, you can treat yourself to the best local culinary delights, such as Basel Läckerli gingerbread, mouth-watering Swiss raclette, grilled sausages, and waffles. Besides the festive hustle and bustle, you can also enjoy a number of pre-Christmas events. More details on the program are available on the official website or Facebook, which you can find in the External Resources below.
Speaking of the highlights, check out the city's gorgeous Christmas tree on Münsterplatz. Also, grab some mulled wine at the iconic 43-feet (13-m) Christmas pyramid nearby, a popular gathering point, especially during Advent. Take your time to explore the historic Barfüsserkirche and Basel Cathedral (Münster). Also, consider climbing the St. Martin's tower for a unique bird's-eye view of the Old Town, illuminated with the Christmas lights galore. Just note that the last entry is at 5:30 pm.
The final thing to consider is your stay in Basel. You might want to book accommodations somewhere close to the Christmas market. The map below can help you solve the issue.
Find hotels and airbnbs near Basel Christmas Market (Map)