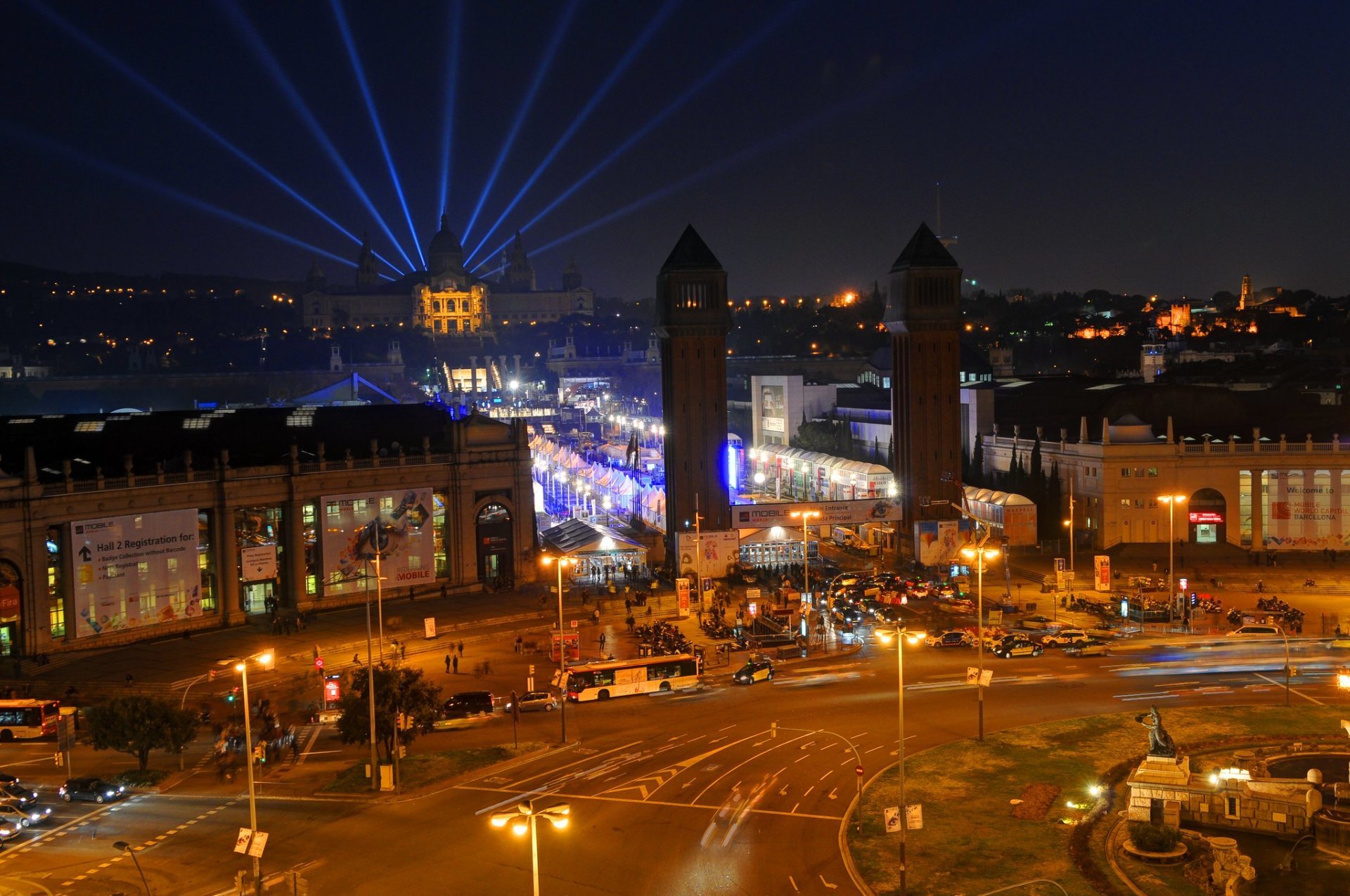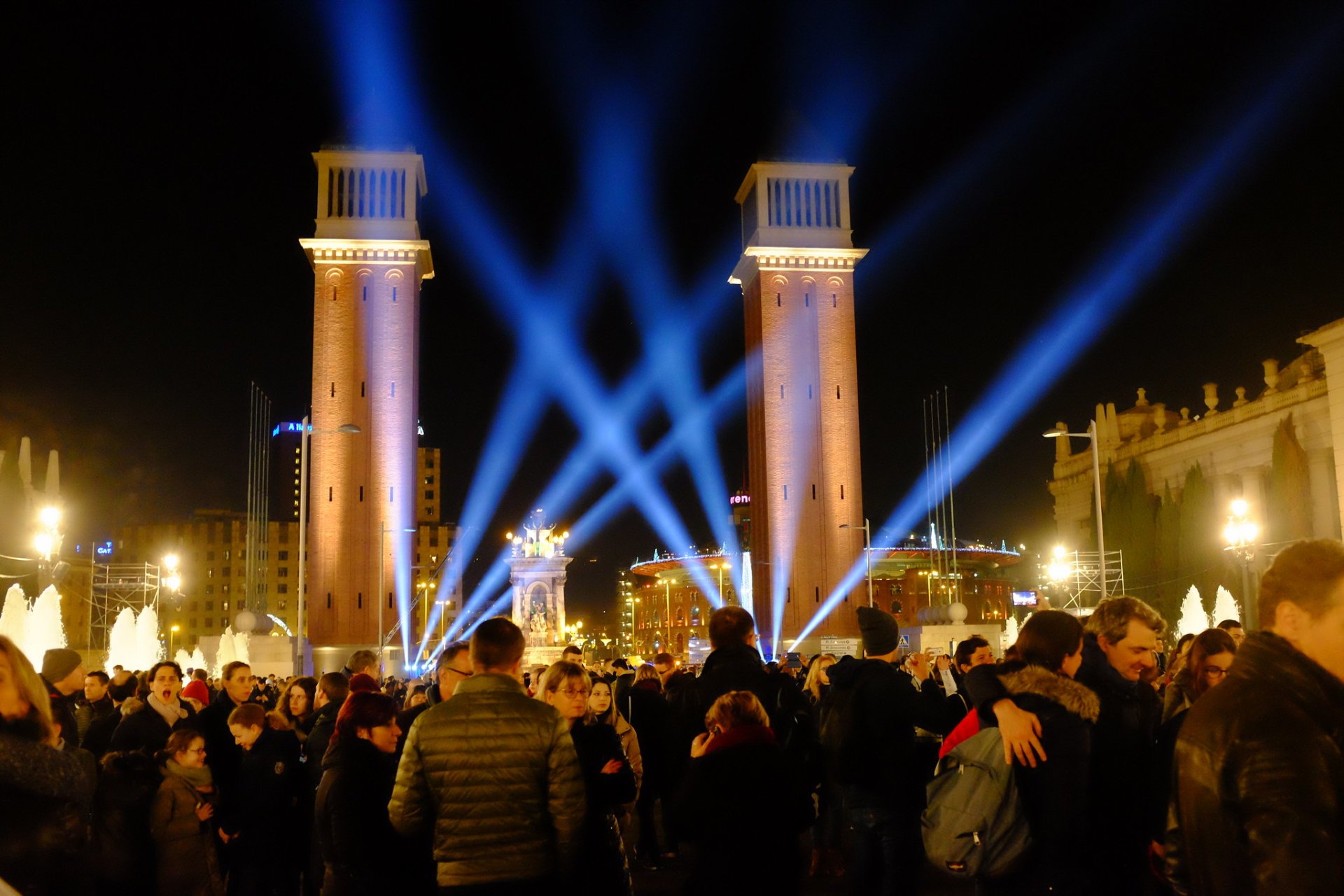 Plaza España hosts the largest New Year festivities
Barcelona is famous for its nightlife and street parties, which makes it an excellent destination for New Year's Eve celebrations. The city hosts massive fireworks and a public countdown with music and various festivities.
New Year's Eve, called Nochevieja, is a holiday when the whole family gets together around a dinner table, especially in Catalonia, known for its strong family traditions. According to a popular belief, a person has to eat 12 grapes, one at every stroke of the clock, at midnight on New Year's Eve. Each grape brings good luck and prosperity for the 12 months of the upcoming year. So don't be surprised to see many people holding grapes and Cava sparkling wine on the streets of Barcelona on December 31,
Celebration at Montjuïc
Barcelona New Year Chimes celebration is the most massive in the city. It takes place in the area from Plaza Espanya to the Font Màgica de Montjuïc (Magic Fountain of Montjuïc).
A free live music concert at Montjuïc starts around 9:30 pm. The square gradually fills with people and is usually packed when the New Year celebration begins at around 11:45 pm. Thousands of people stand on Avinguda de la Reina Maria Cristina between the two squares waiting for the bells and the official countdown. At midnight, the spectacular fireworks and laser show incorporate the water of the Magic Fountain and surrounding architecture. The show lasts about 30 minutes
Plaça Catalunya right in the heart of Barcelona is another popular place for mass festivities on New Year's Eve. Many people come with bottles of Cava, and after having their drink at midnight, they throw bottles into the center of the square.
Poble Espanyol New Year Party
In Barcelona, it's common to celebrate in clubs and bars until the morning of January 1st. One of the largest New Year parties in the city is held at Poble Espanyol, an open-air architectural museum, not far from the Magic Fountain of Montjuïc. Three different spaces—the main square, the marquee, and the VIP area—offer different experiences. Poble Espanyol boasts great music and atmosphere from 10:30 pm until 6 am. You won't want to leave the dance floor at this massive party in one of the most iconic locations in the city!
Find hotels and airbnbs near Barcelona New Year's Eve (Nochevieja) (Map)