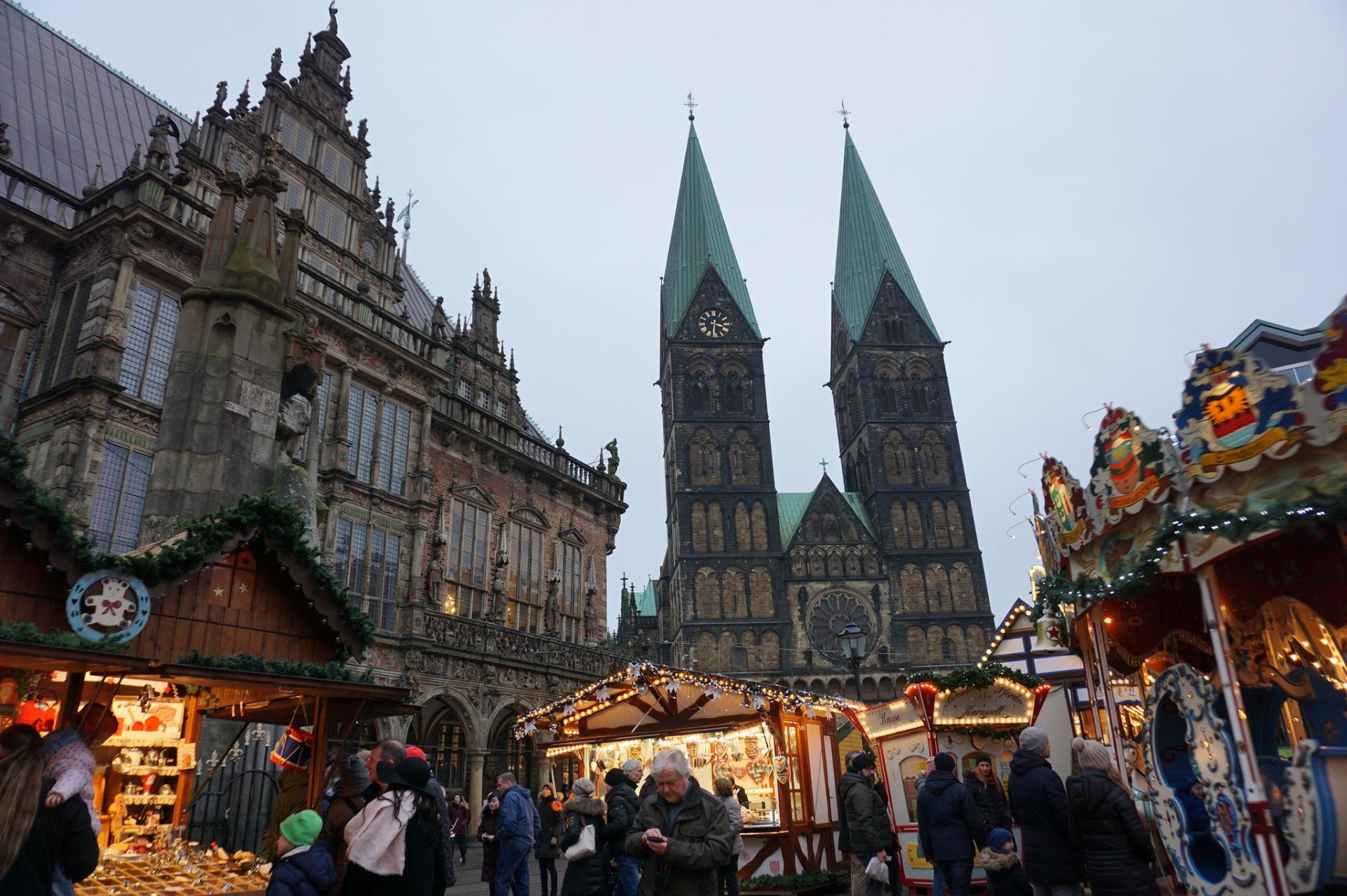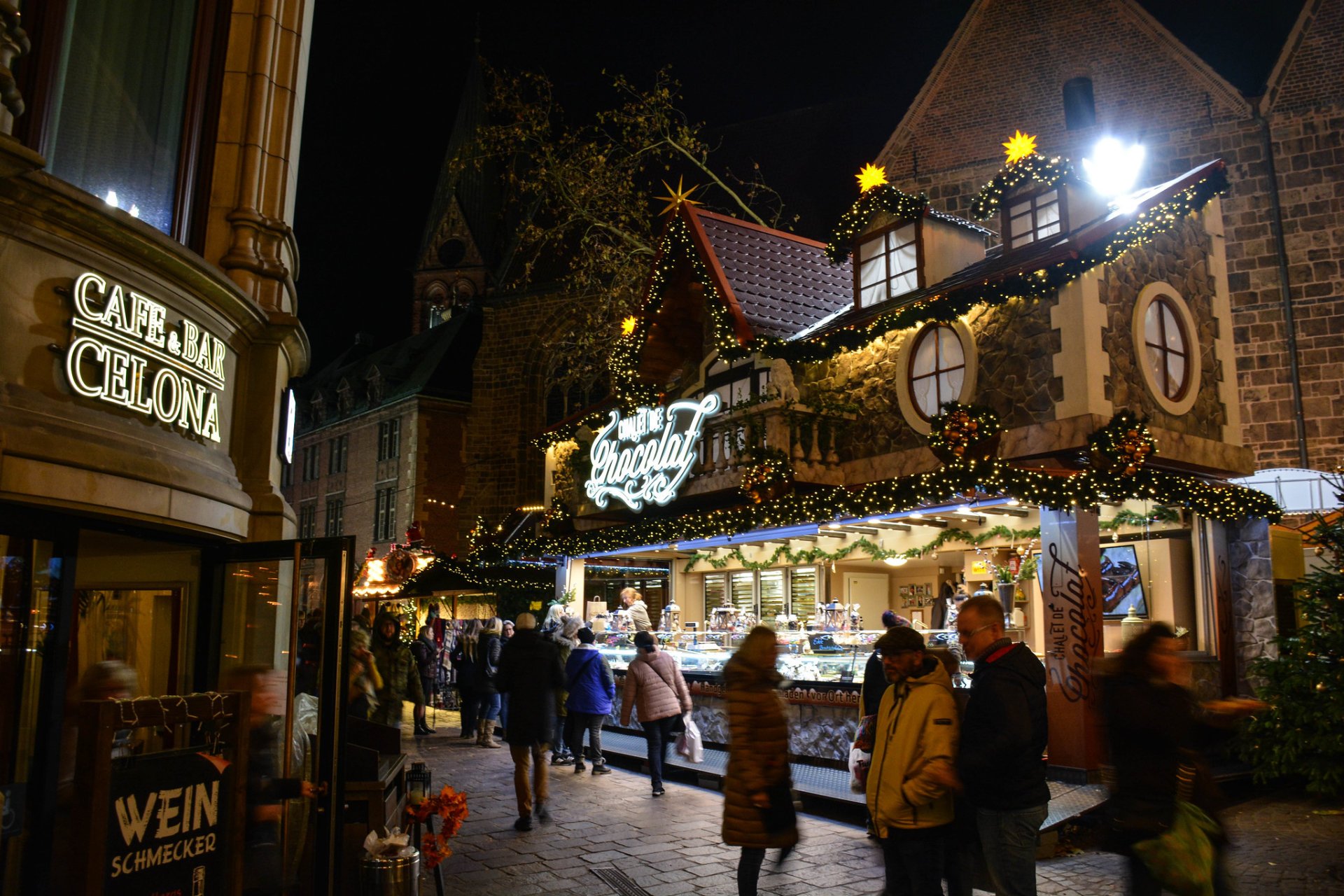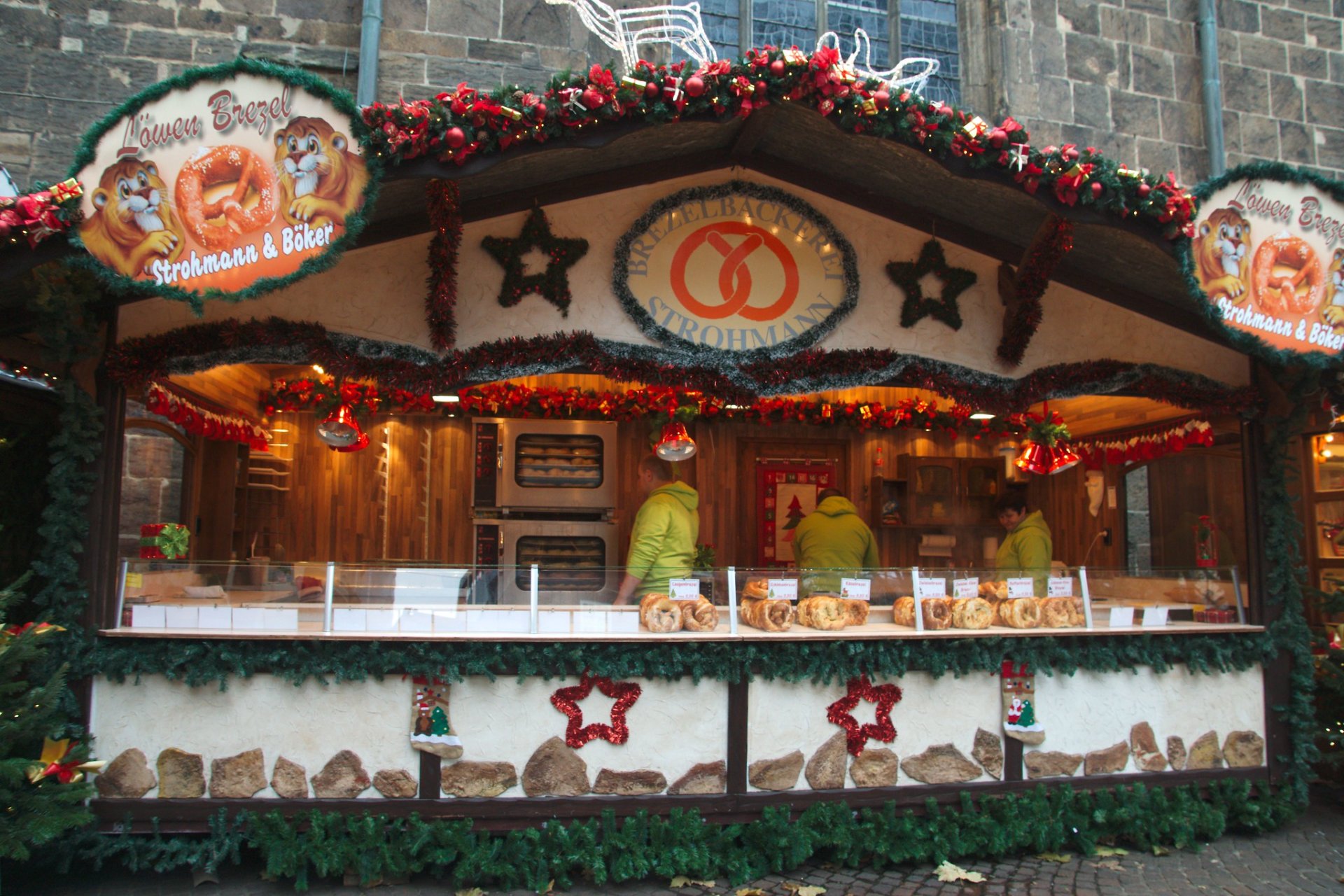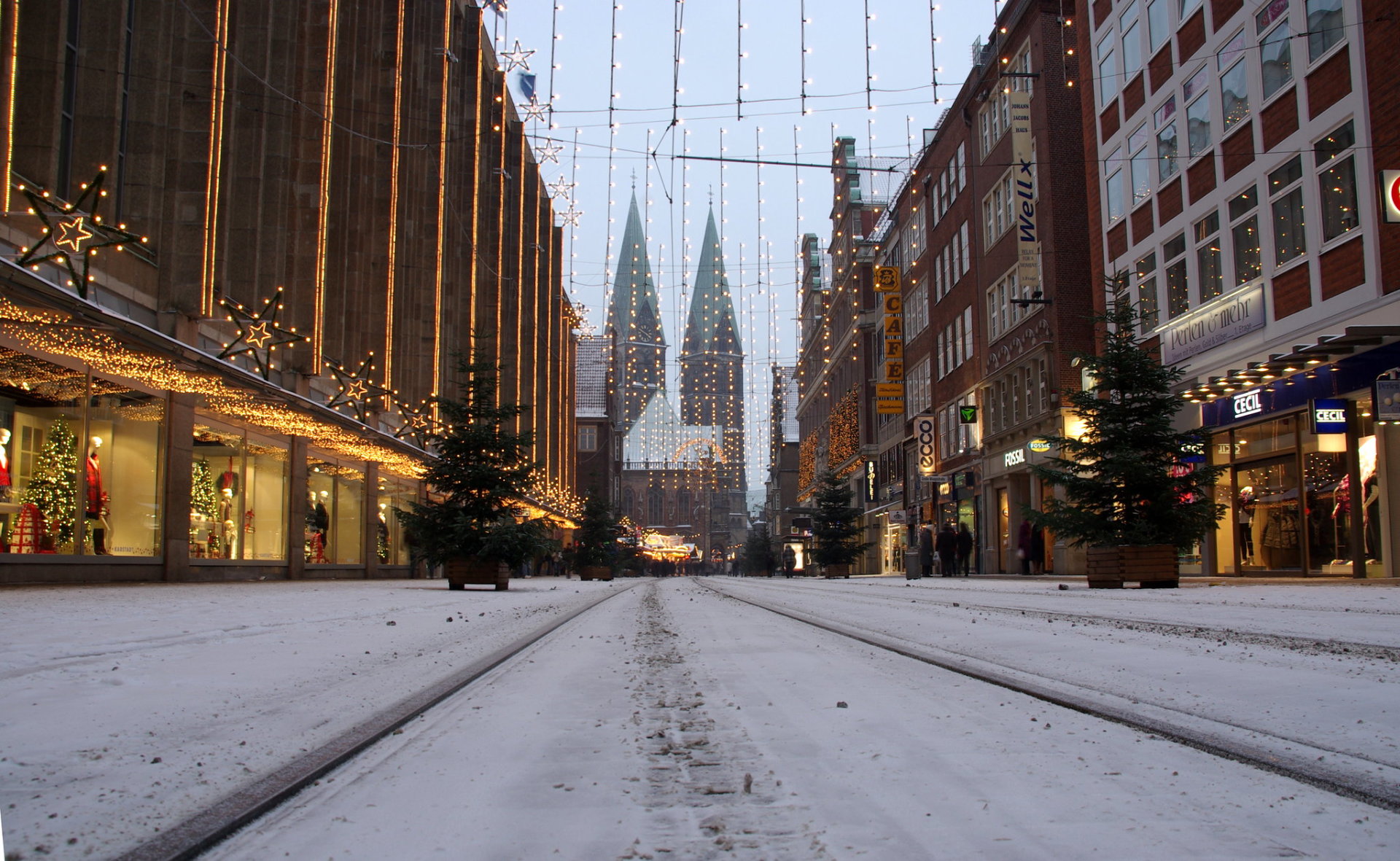 Bremer Weihnachtsmarkt is an annual fairy tale occasion in the historical Bremen market square between late November and late December. A cozy Christmas village full of stalls, booths, snack bars, and chalets stretches between the town hall and Roland statue, belonging to the cathedral and the Church of Our Lady, a UNESCO World Heritage site. Bremen Christmas market also extends along the Weser river and highlights the maritime theme on the Schlachte promenade.
Take your time to enjoy the festive hustle and bustle while shopping for Christmas gifts for someone special. Also, try traditional holiday treats, such as German Bratwurst, gingerbread, or freshly roasted almonds, and wash it down with a mug of hot glühwein. The smells and sounds of the Bremen Christmas market create a wonderful vibe. Carousels and lavish holiday illuminations add up to the enchanting ambiance.
For the details and updates on the hours, etc., please go to Bremer Weihnachtsmarkt's Facebook or official website, listed in the External Resources below. Also, if you need a stay in Bremer, consider the available accommodations suggested on the map.
Find hotels and airbnbs near Bremen Christmas Market (Map)