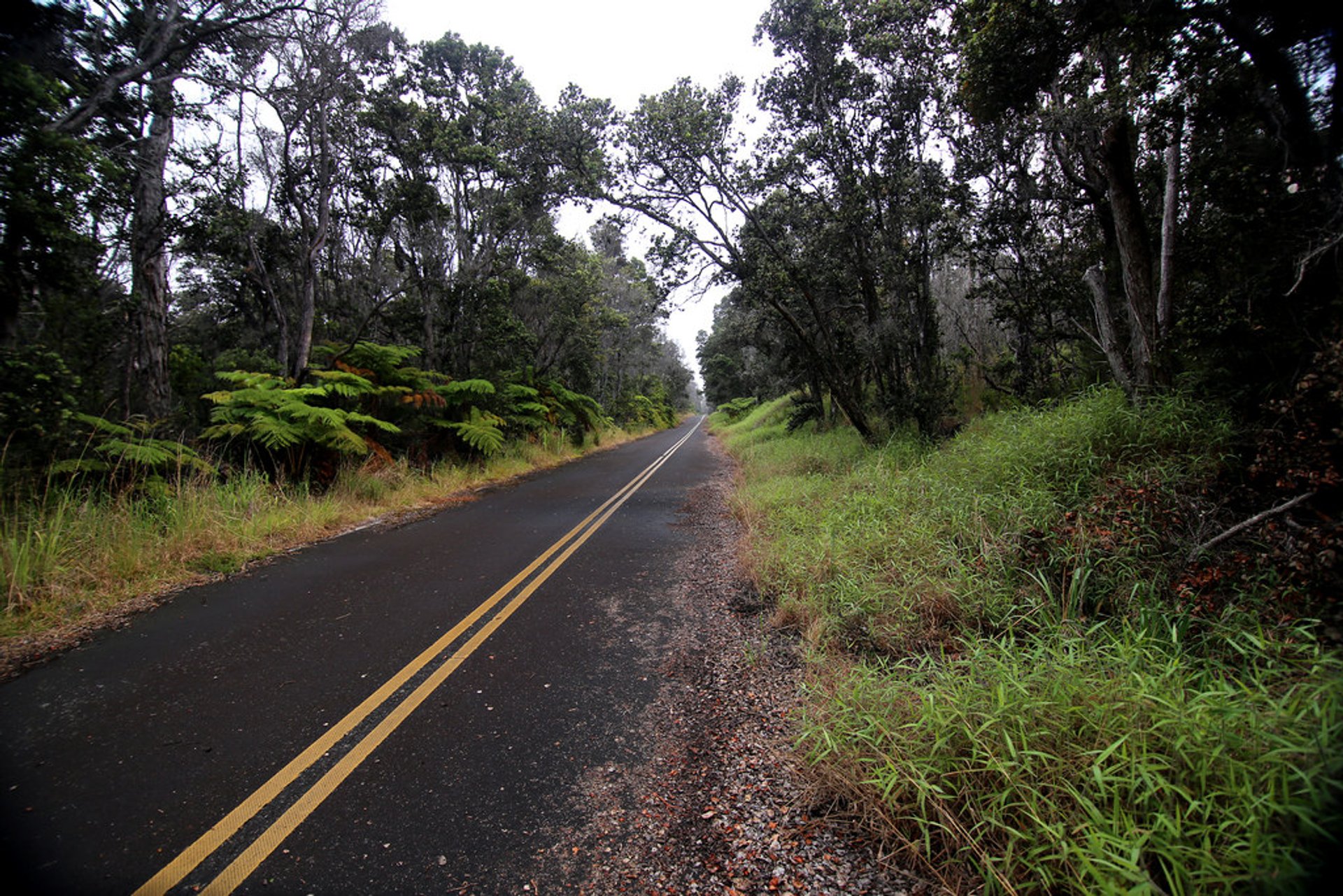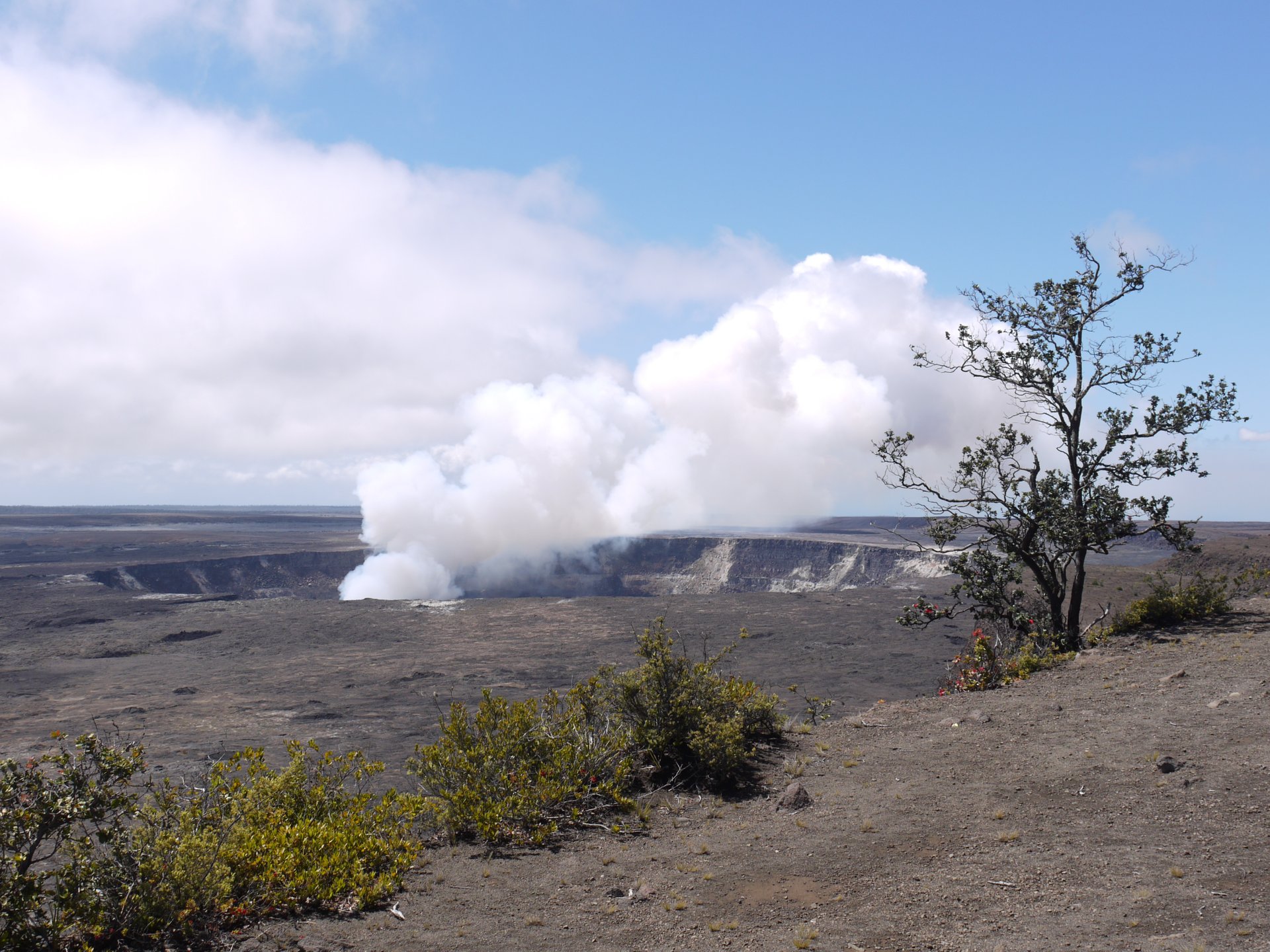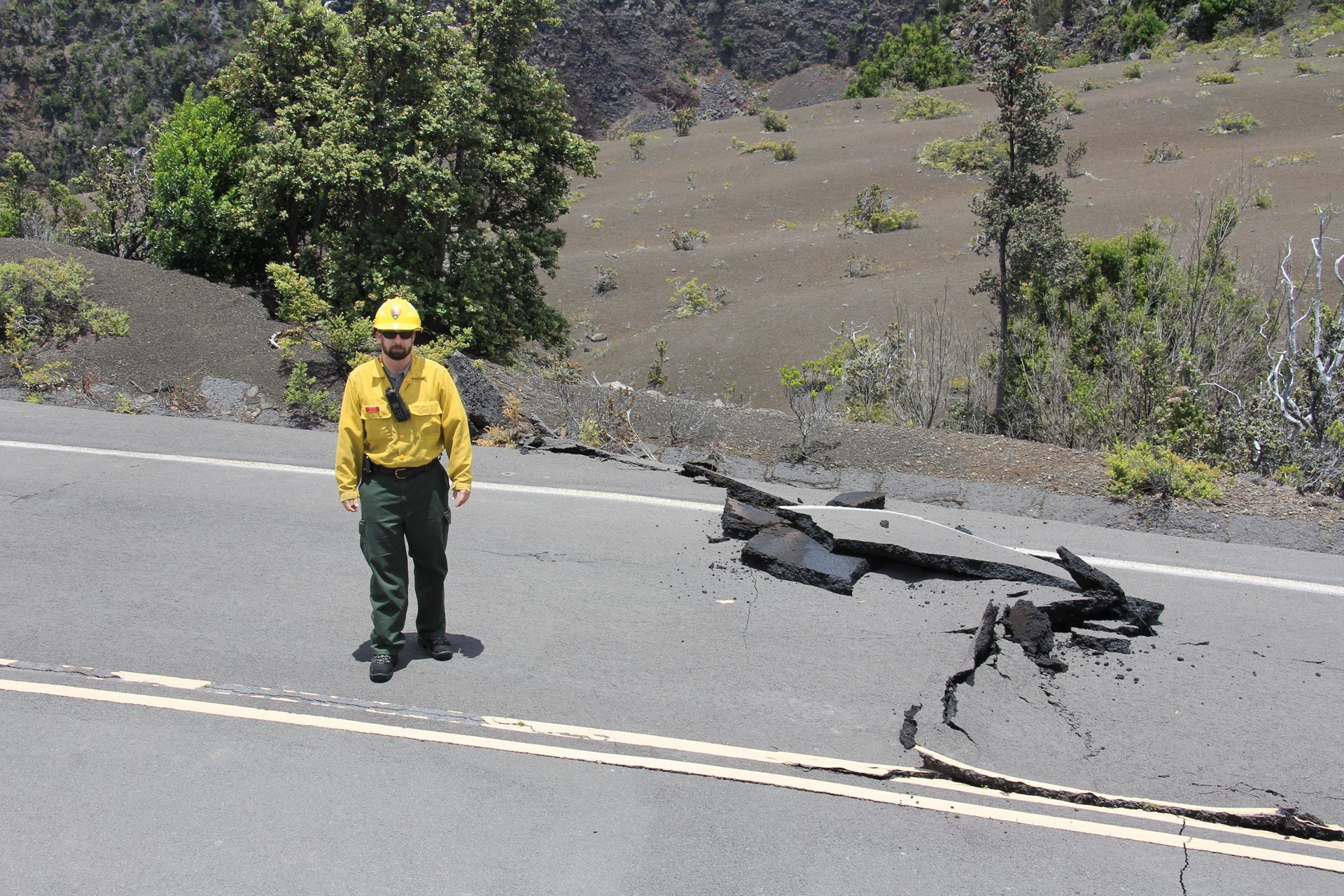 Crater Rim Drive is a 17-km (11-mi) road located in the Volcanoes National Park, Big Island, Hawaii. The road circumnavigates the edge of the Kilauea Caldera with plenty of stunning views, hiking opportunities, and points of interest along the way.
This scenic drive winds around a section of the summit caldera, through a rain forest and a desert. Get ready to see steam vents, underground lava tubes, and pit craters. A paved two-way loop road links major attractions of the park: Jaggar Museum, the Kilauea overlook, Halemaumau Crater, and more.
When near Kilauea Caldera, visitors can hike into a crater that was active in 1959. Halemaumau crater of the volcano is continuing to expand due to a recent volcanic activity that has started in May 2018. You can see it in full glory from Kīlauea Iki Overlook. Then check out the Steam Vents where groundwater contacts the hot volcanic rocks and turns into steam. Visitors can also hike to Pu'u Pua'i overlook area and Devastations Trail. Pu'u Pua'i stands for "gushing hill" in Hawaiian. It is a cinder cone that was formed after Kilauea Iki Crater eruption—cinder and ash were shot far to the southwest forming the cone.
Crater Rim Drive is open year round. But mind that some sections can be closed due to volcanic activity in the area. For more information and the closure updates, visit the Kilauea Visitor Center.
Find hotels and airbnbs near Crater Rim Drive (Map)