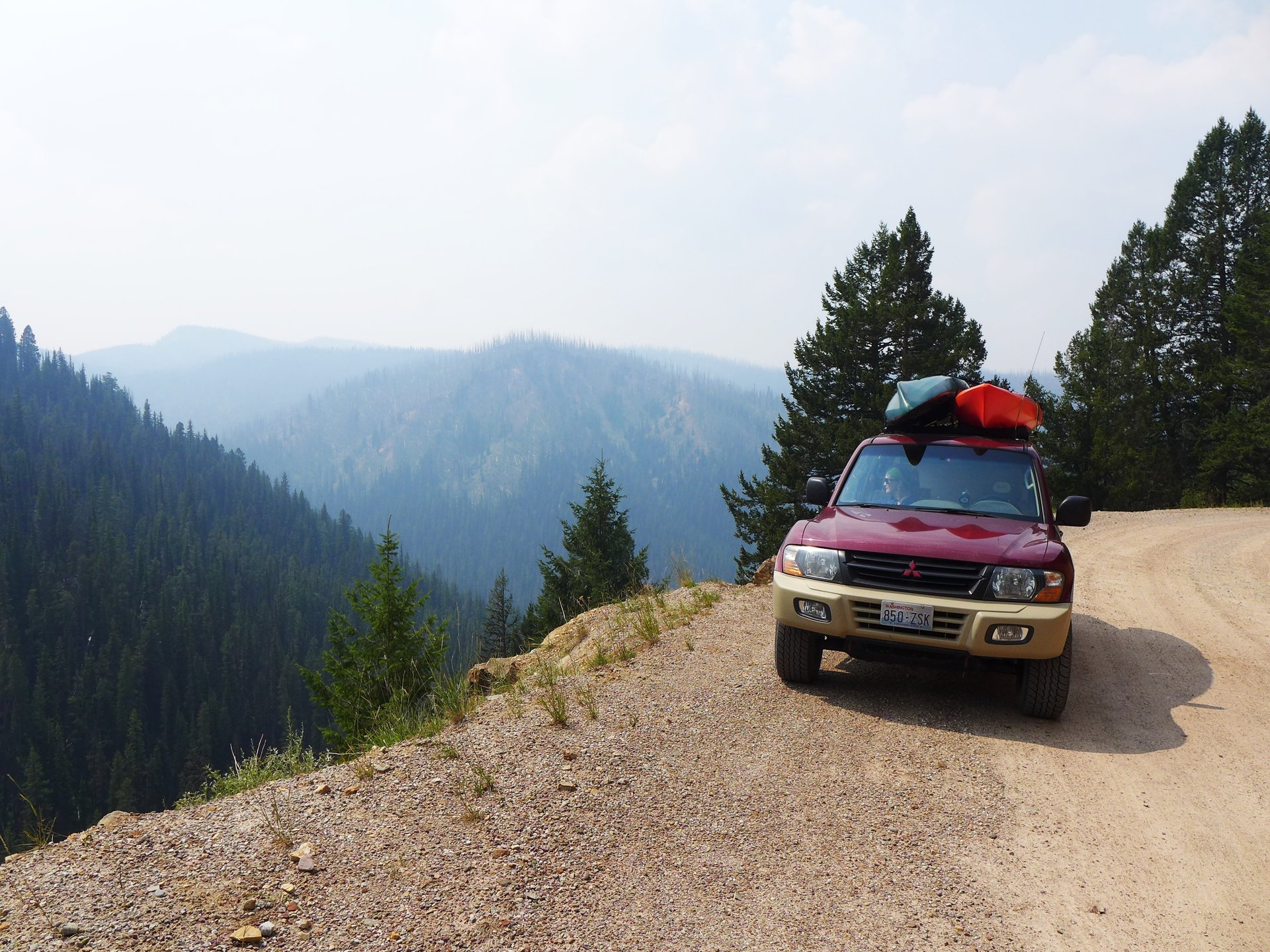 Skalkaho Highway is a picturesque road running over Skalkaho Pass through the Sapphire Mountains in southwest Montana, USA. Also known as Montana Highway 38, the drive connects the towns of Hamilton in the Bitterroot Valley and Philipsburg in Flint Creek Valley. The highway is the only direct shortcut between two towns. Originally it was an Indian path turned into a road in 1924 to link mining areas in the Sapphire Mountains with the settlements in the valleys.
Skalkaho Highway is 54 mi (87 km) length. If you drive from Hamilton, after about 10 mi (16.1 km), you'll reach the border of the Bitterroot National Forest in the base of the Sapphire Mountains. From this point, the road climbs up towards Skalkaho Pass. The latter is located at an elevation of 7,258 ft (2,212 m) above the sea level. If you expect to enjoy the views, it's not the case as the pass is flat and runs through a heavily forested area. But on your way, you'll encounter a stunning 150-foot (46 m) waterfall – Skalkaho Falls.
The pass is isolated and mountainous with lots of sweeping serpentine curves and twists, high elevations and steep grades. In some segment the road is narrow. Hence, it's better not to drive large trailers on the way. Mostly, the road is gravel and unpaved. The paved surface appears as the highway leaves the forest and starts following the West Fork Rock Creek. From this point, the views of the Philipsburg Valley open up.
Skalkaho Highway takes you through a remote and seldom visited part of Montana. Between Hamilton and Philipsburg there are no populated areas, no shops or gas stations, nothing but dense forests and meadows. On your way, you'll meet elks and mule deer, black bears, and badgers. If you feel like spending some time in the area, there are decent camping spots along the West Fork Rock Creek and Skalkaho Falls.
During winter, the highway is closed due to heavy snowfalls. It fully opens in late May (around Memorial Day), sometimes in early June, and closes in late November (after the hunting season). The parts of the road that are outside of the Bitterroot National Forest are open year-round. The elevated segments (including Skalkaho Pass) which are closed during winters are used for snowmobiling.
Find hotels and airbnbs near Skalkaho Highway (Map)