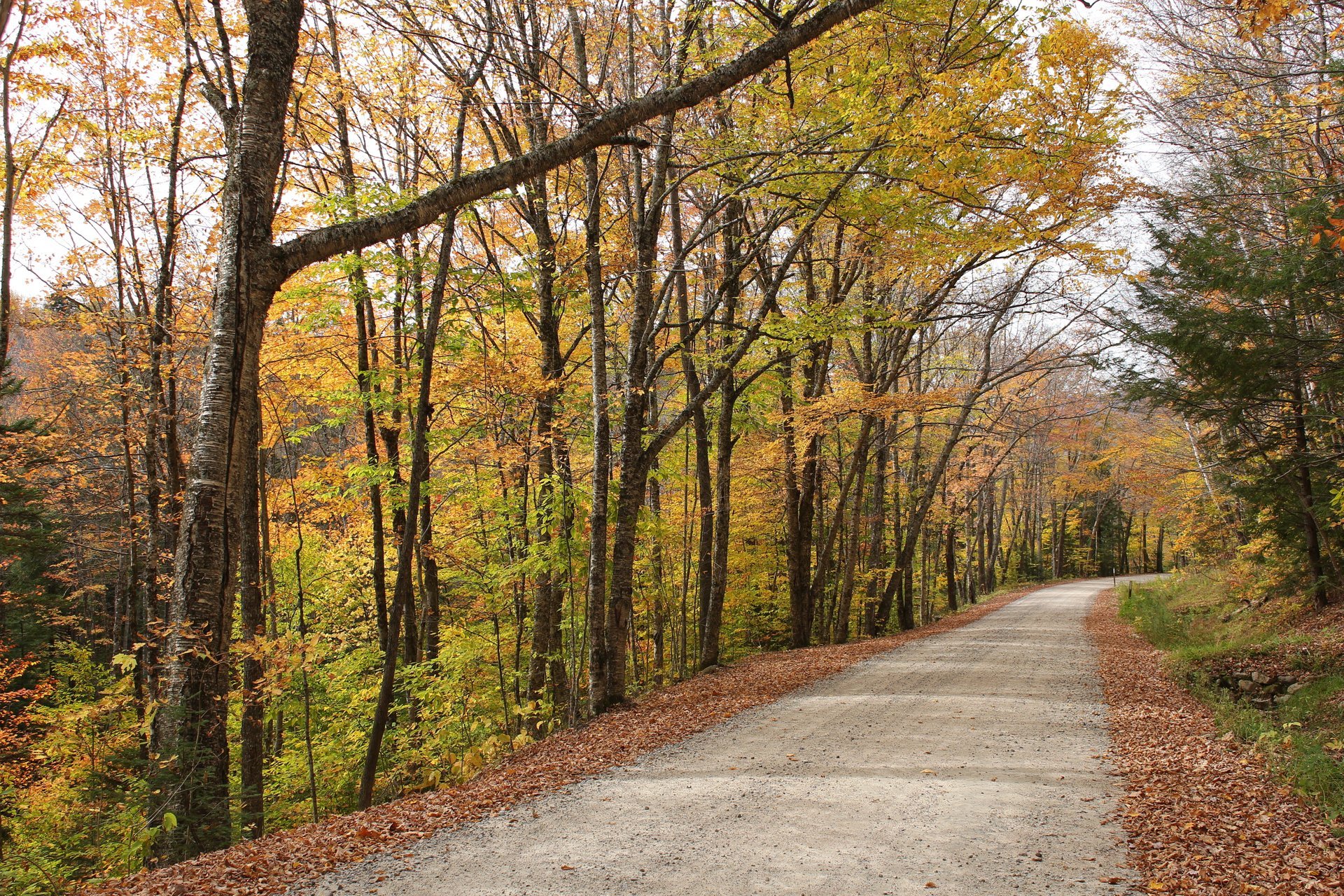 See accommodations nearby
Tripoli Road NH, also known as Forest Road 30, is a charming narrow pass running through the White Mountains of New Hampshire. The surface of Tripoli Road has paved and unpaved sections, both in excellent condition. The drive turns into the dirt only when you reach the summit of the Thornton Gap. It's the perfect road trip destination with multiple hiking opportunities. Moreover, you also have a chance to drive along picturesque Mount Washington Auto Road which is 90 min drive from the Tripoli Road location.
When is Tripoli Road open
The road closes in winter. The best time to visit is during the roadside camping season that runs from mid-May to October. During the fall foliage, the place becomes incredibly charming around the Russell Pond and Talford Brook Cascades. However, the road might be closed even during its peak season due to many issues, including bears visiting camps. Therefore, check the updates on White Mountain National Forest Facebook page.
Tripoli Road Camping
A large number of campsites along the road allows you to enjoy the wilderness of nature truly. Among the best campsites: Russell Pond, Osceola Vista Campground, Waterville Valley Campground, Campton Campground, etc.
Tripoli Road directions
The drive runs from the town of Woodstock in Grafton County to the Waterville Valley. It is 13.4 mi (21.6 km) long with no steep sections, even though it climbs up towards the Thornton Gap. The latter is a pass in the White Mountains with an elevation of 1,519 ft (462 m) above sea level.
Tripoli Road entrance fees
To enter the territory, you need to buy an entrance pass. The rates are set per vehicle and vary depending on the weekday. Thus, for a mid-week period, you'll pay around $20, and for weekends—$25. After covering the fees, feel free to organize your camp, chop wood, make bonfires, and enjoy the tranquility of the White Mountains.
Find hotels and airbnbs near Tripoli Road (Map)