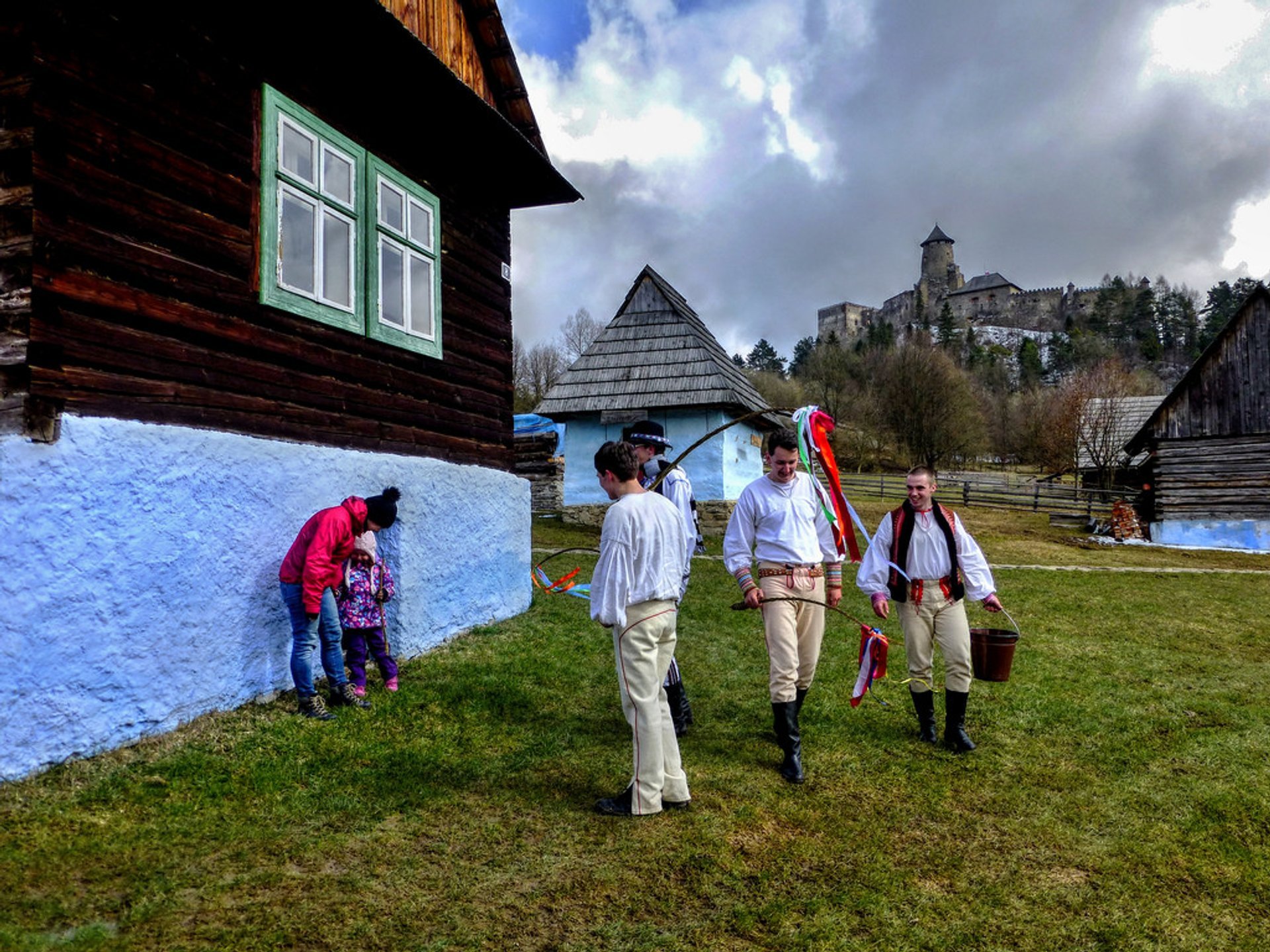 Easter is one of the most sacred holidays on the Slovak calendar. It's a time when all stores are full of chocolate bunnies, eggs, cakes, and Easter decorations. One of the most popular tradition during Easter is dyeing and decorating eggs named "Kraslica." Besides eggs, the Slovak Easter menu includes Easter bread, potato salads, cooked ham, cold cuts, sweets, cookies, and surely Slovak spirits.
Easter Monday is a special day for girls—at that time it's a good idea to watch your back! There is a tradition on Easter Monday when young guys visit every house in town and douse girls with water. It's believed that water brings females beauty and health. In return young men are rewarded with dyed eggs, sweets, or even money. Nowadays, this tradition is still alive, and you can meet lots of young guys with buckets of water or water pistols on the streets of Bratislava and other cities.
It's a great chance to discover Slovak traditions, try national dishes, and delicious drinks. Be ready that during Easter cities are extremely busy and crowded and prices will be higher than usual, but it's definitely worth a visit.
Find hotels and airbnbs near Easter (Veľká Noc) (Map)