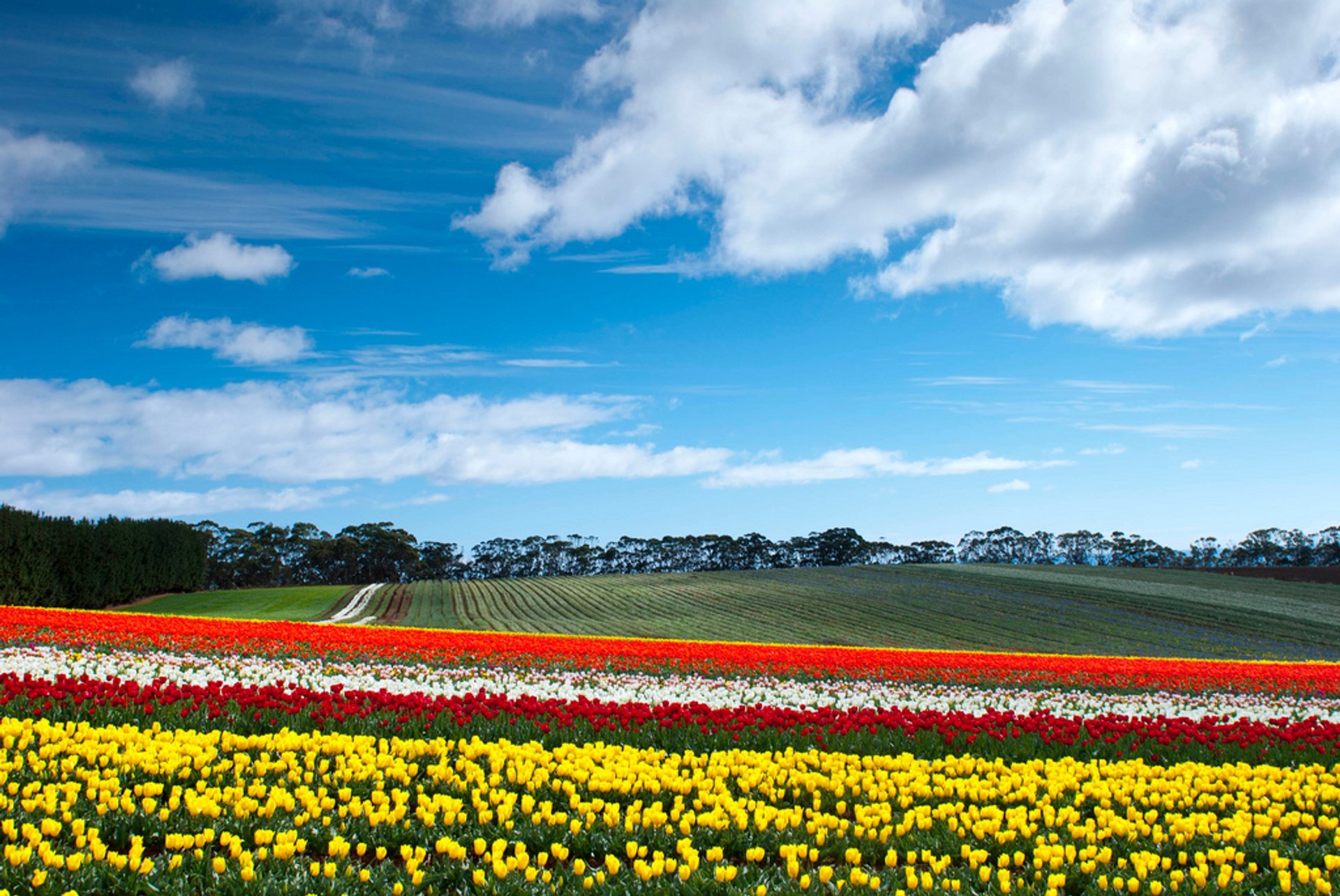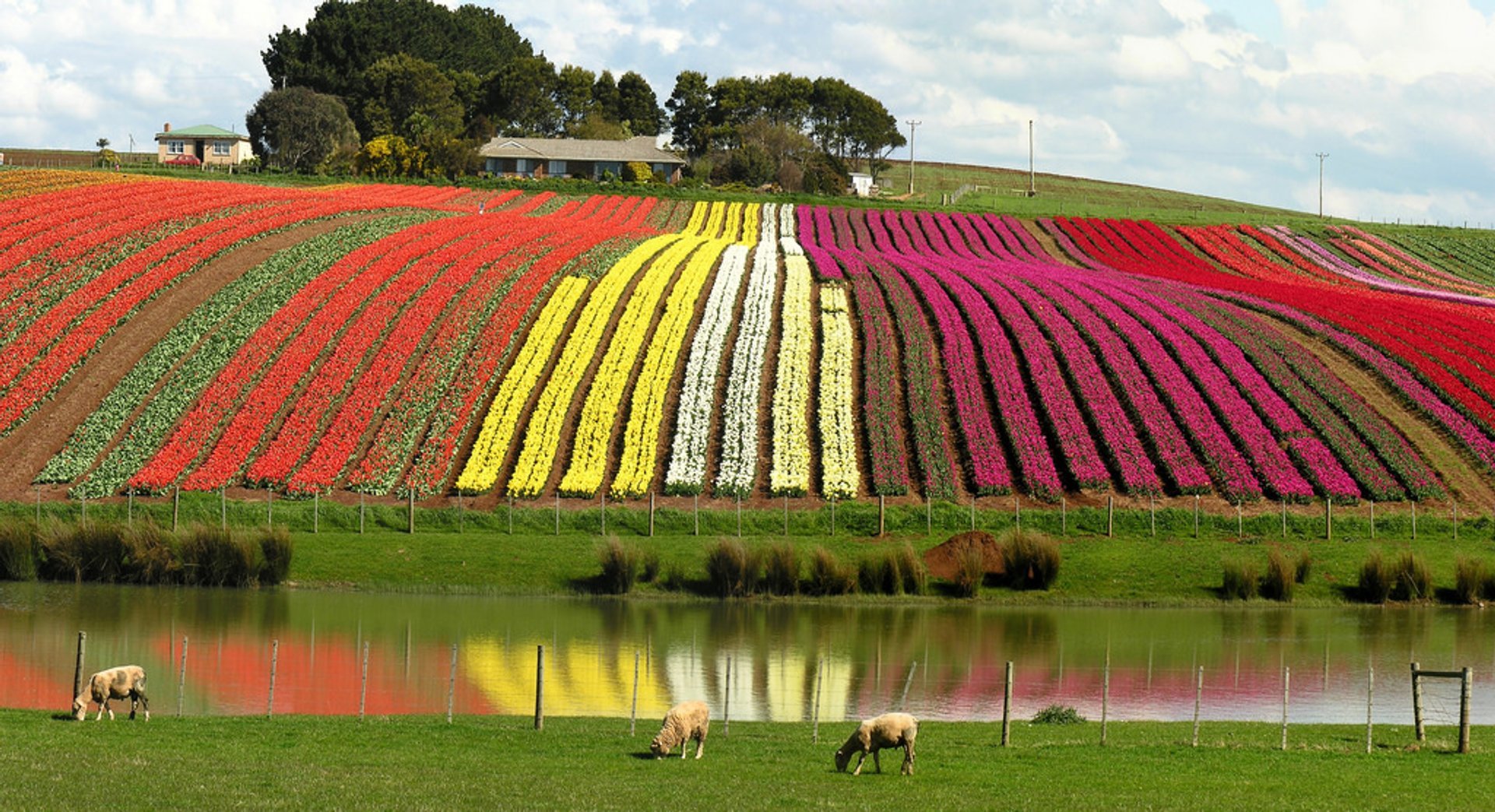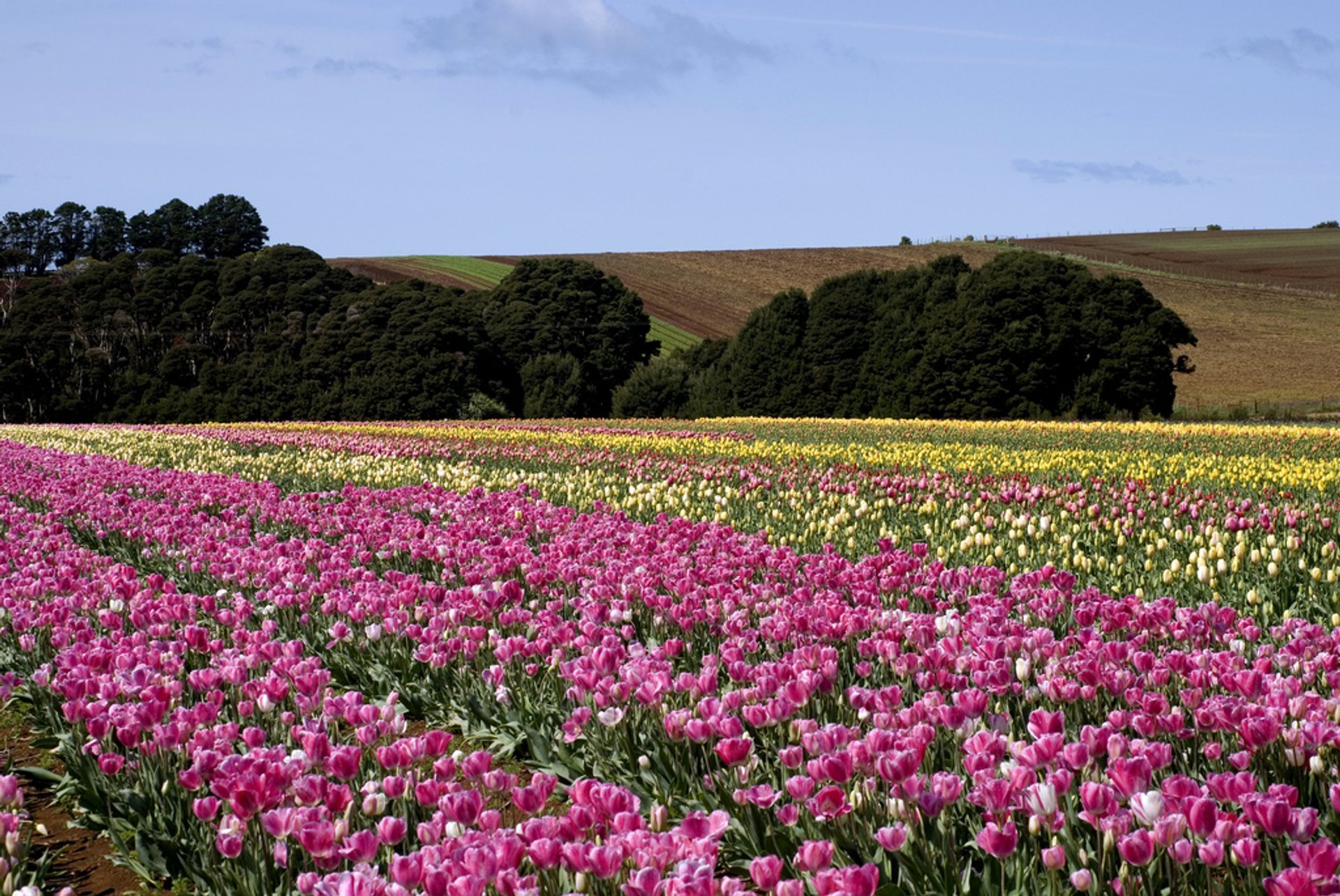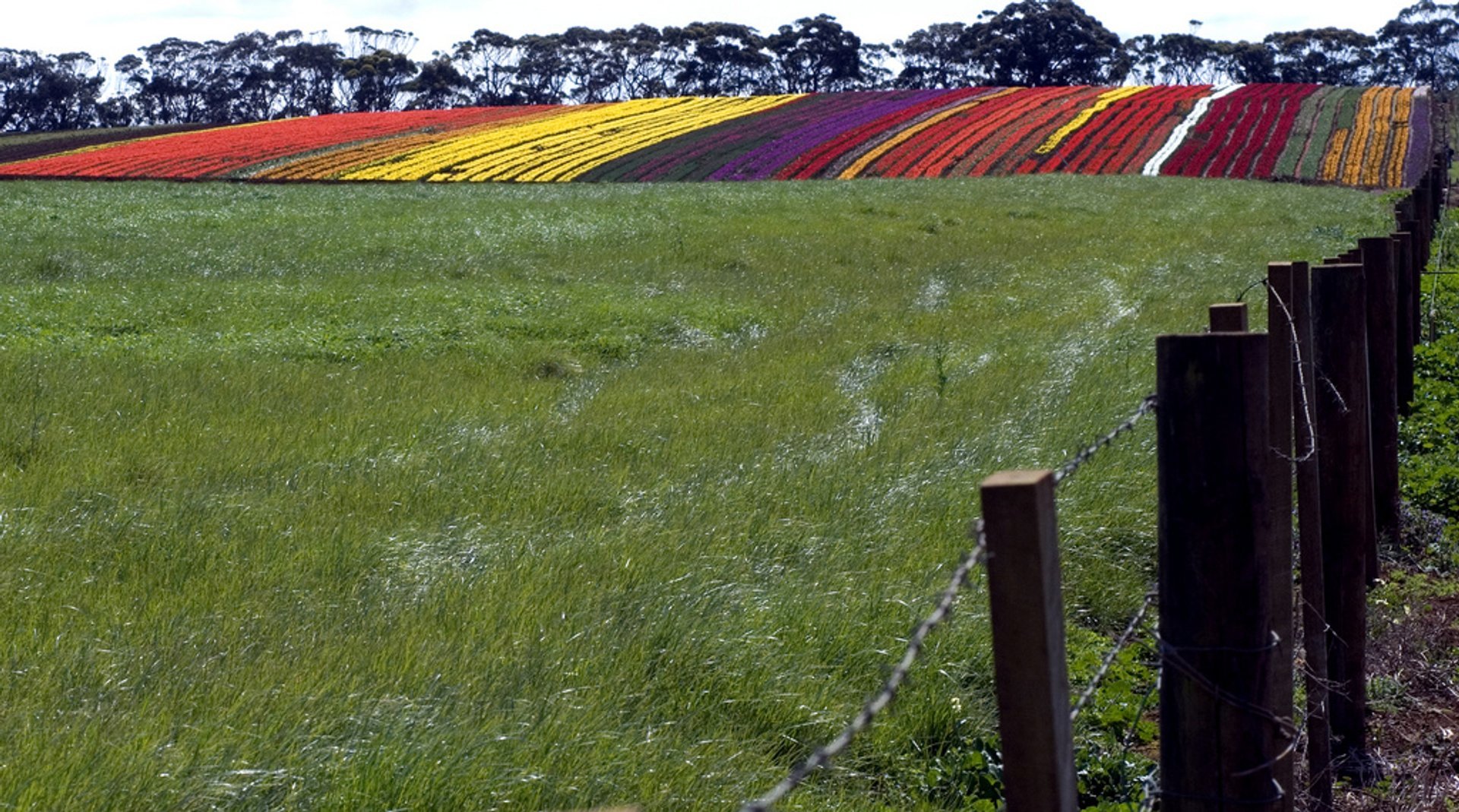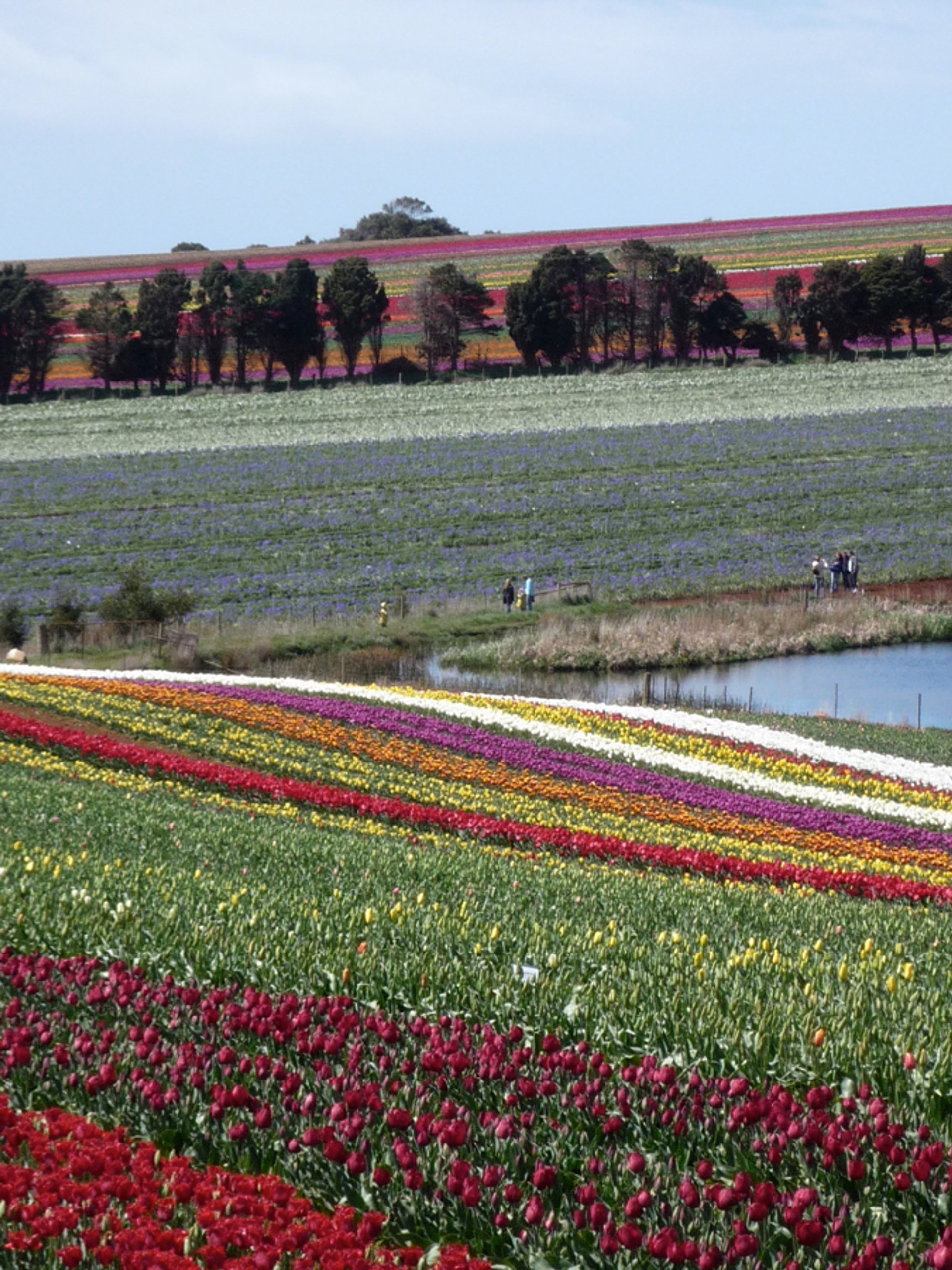 Tasmania, which was named after a Dutch explorer Abel Tasman, has a unique passion for tulips. Strolling across colorful fields is an unforgettable Tasmanian experience. The majority of the tulip plantations are located in a small coastal town of Waratah-Wynyard. Every spring, from mid-September to mid-October the town marks its annual Bloomin' Tulips Festival, filled with community activities, film screenings and traditional entertainment like steam-powered carousel rides.
During the festival, Table Cape Tulip Farm and other local farms run open days. So don't hesitate to undertake a journey through the most beautiful fields and valleys of Table Cape. The area is famous throughout Tasmania for its vast stretches​ of blooming flowers. Usually quaint and calm, Waratah-Wynyard gets filled with people in September, that just can't get enough of the colorful and charming experience. Don't forget to try the local tulips inspired cuisine and mingle with the crowd at Bloomin' Tulips Cocktail Party.
The biggest in the area Table Cape Tulip Farm was founded in 1984 by Roberts-Thomson family that imported bulbs from Holland, They now grow more than 80 tulip varieties.
The majestic scenery of tulips of all possible colors and shades is unforgettable. Rows of magnificent bouquets will inspire you for the whole upcoming year.
Find hotels and airbnbs near Blooming Tulips (Map)