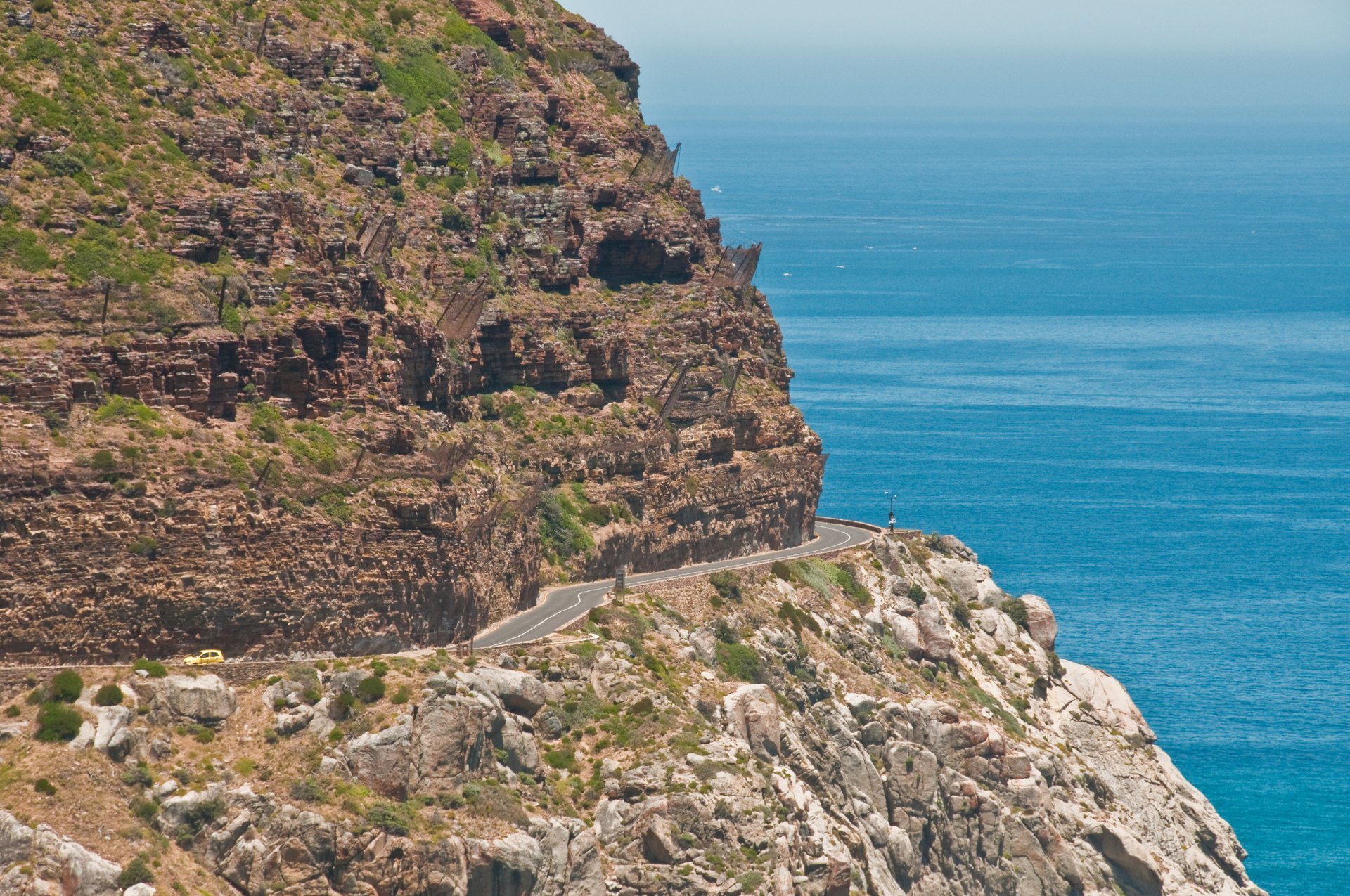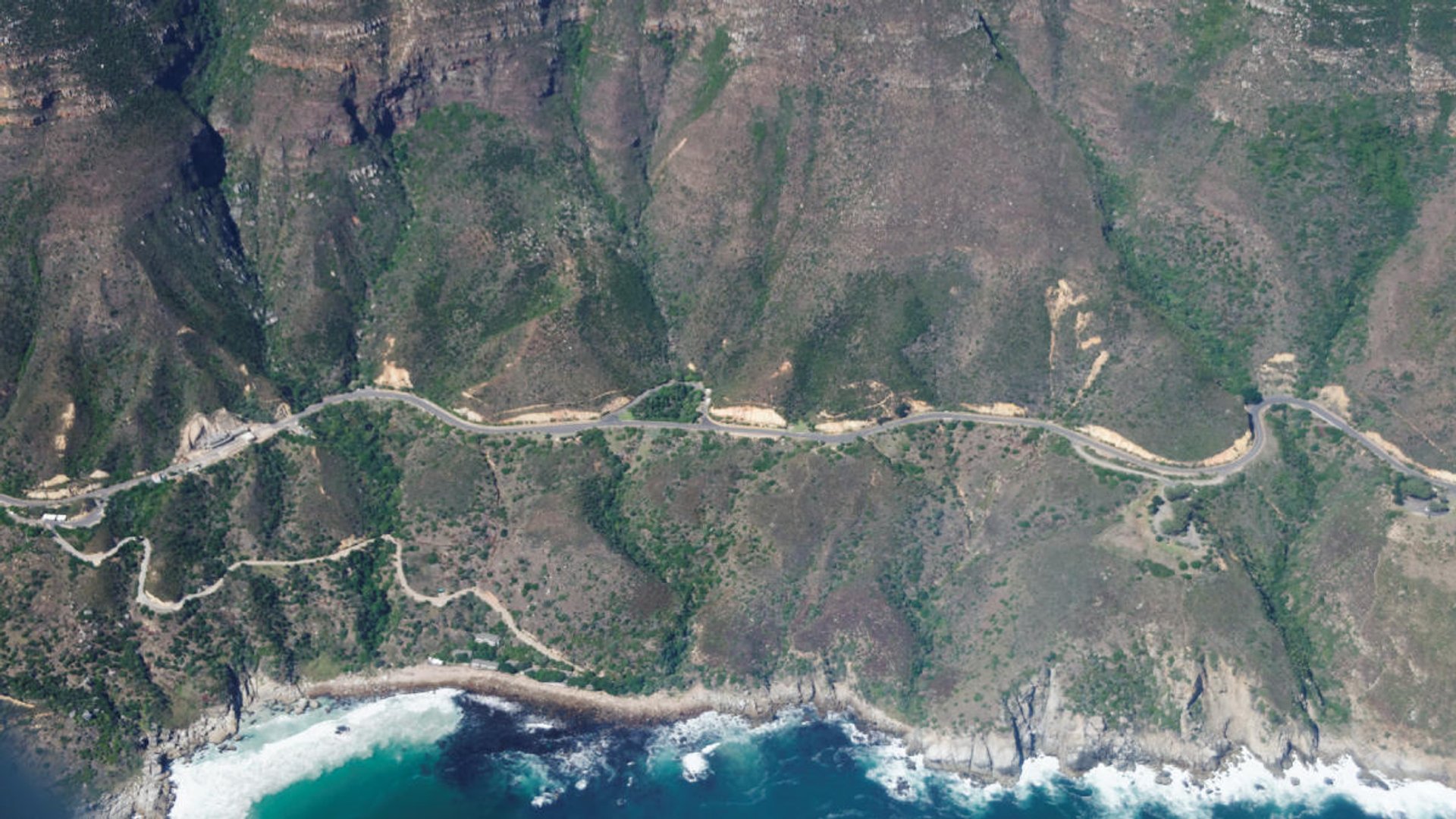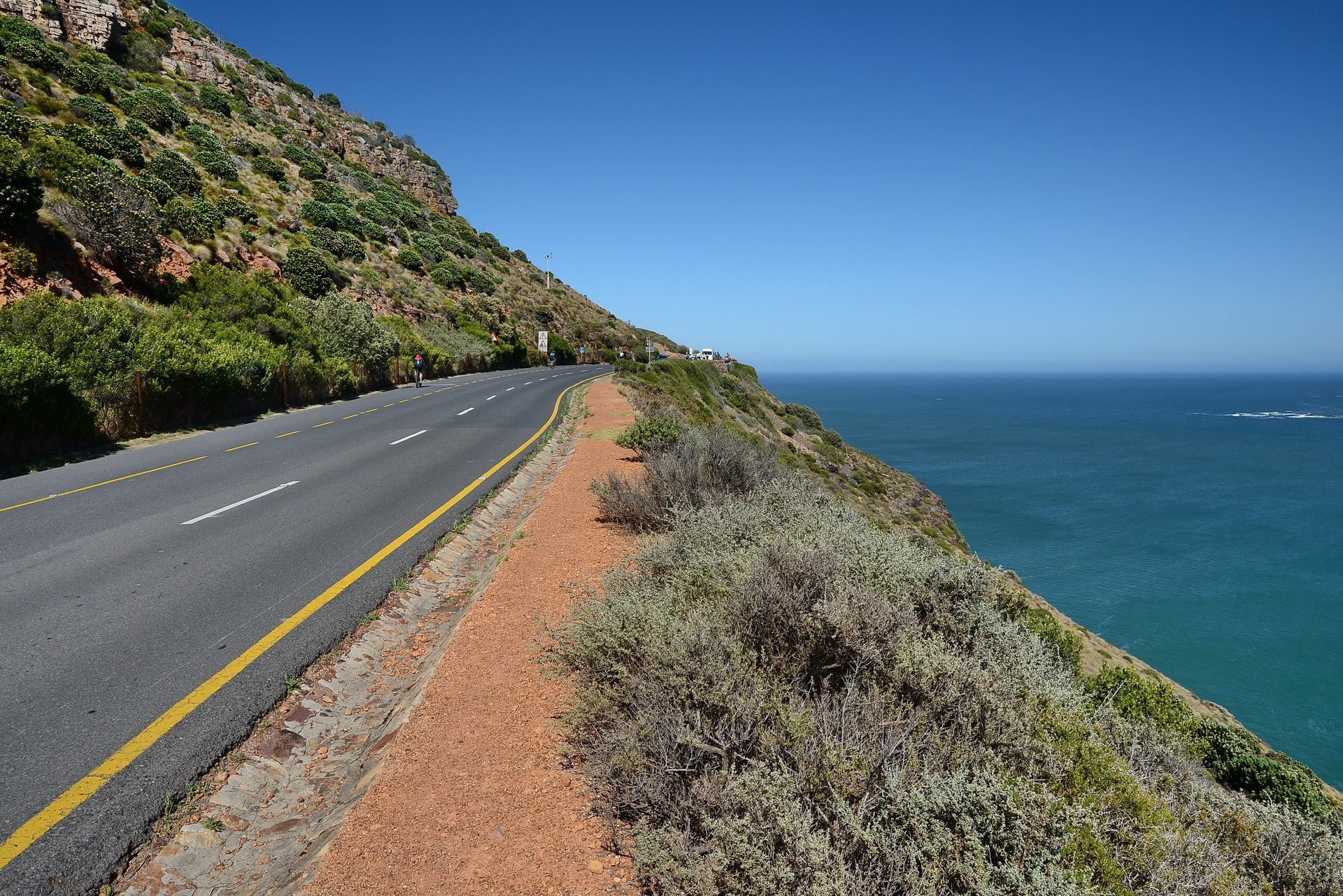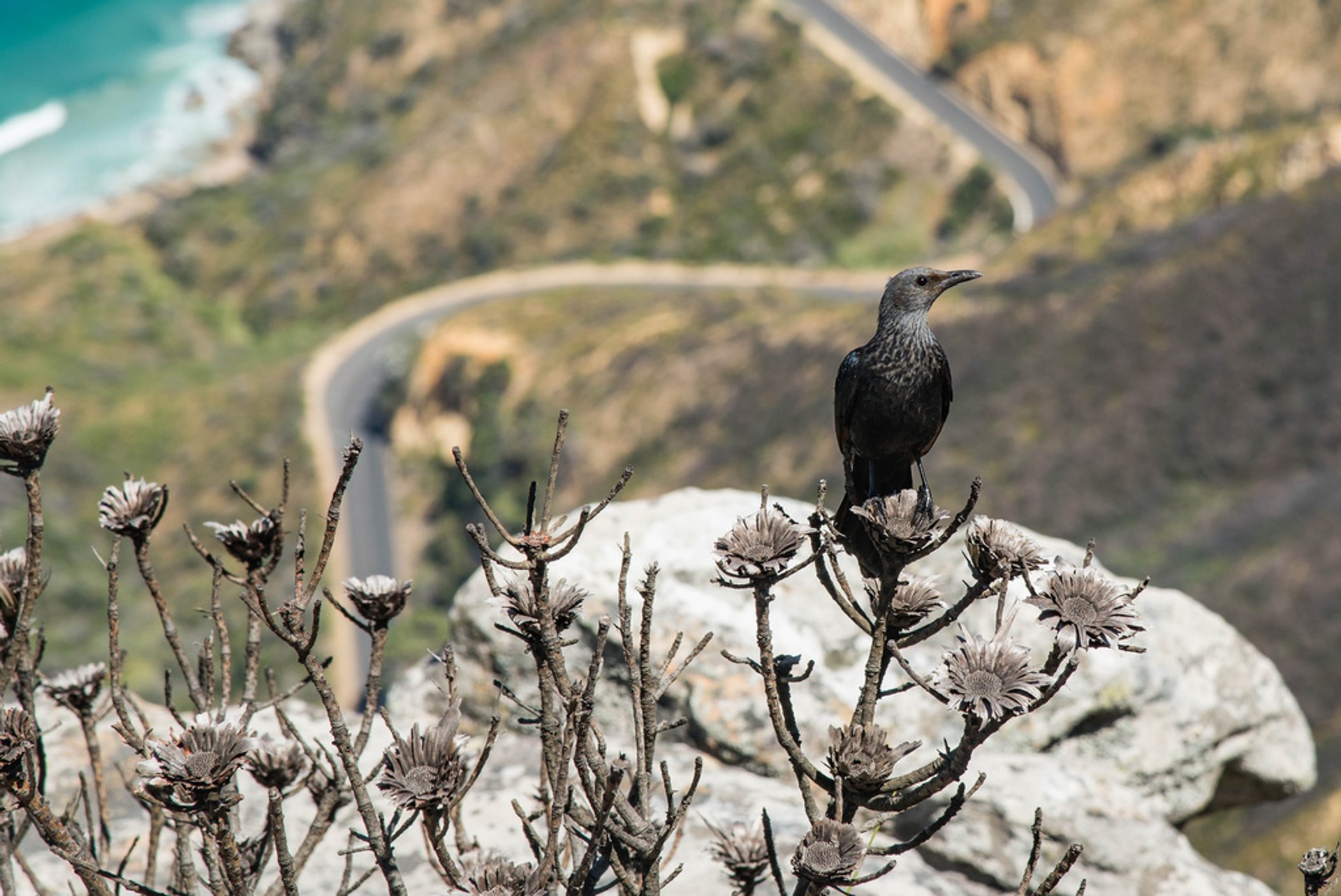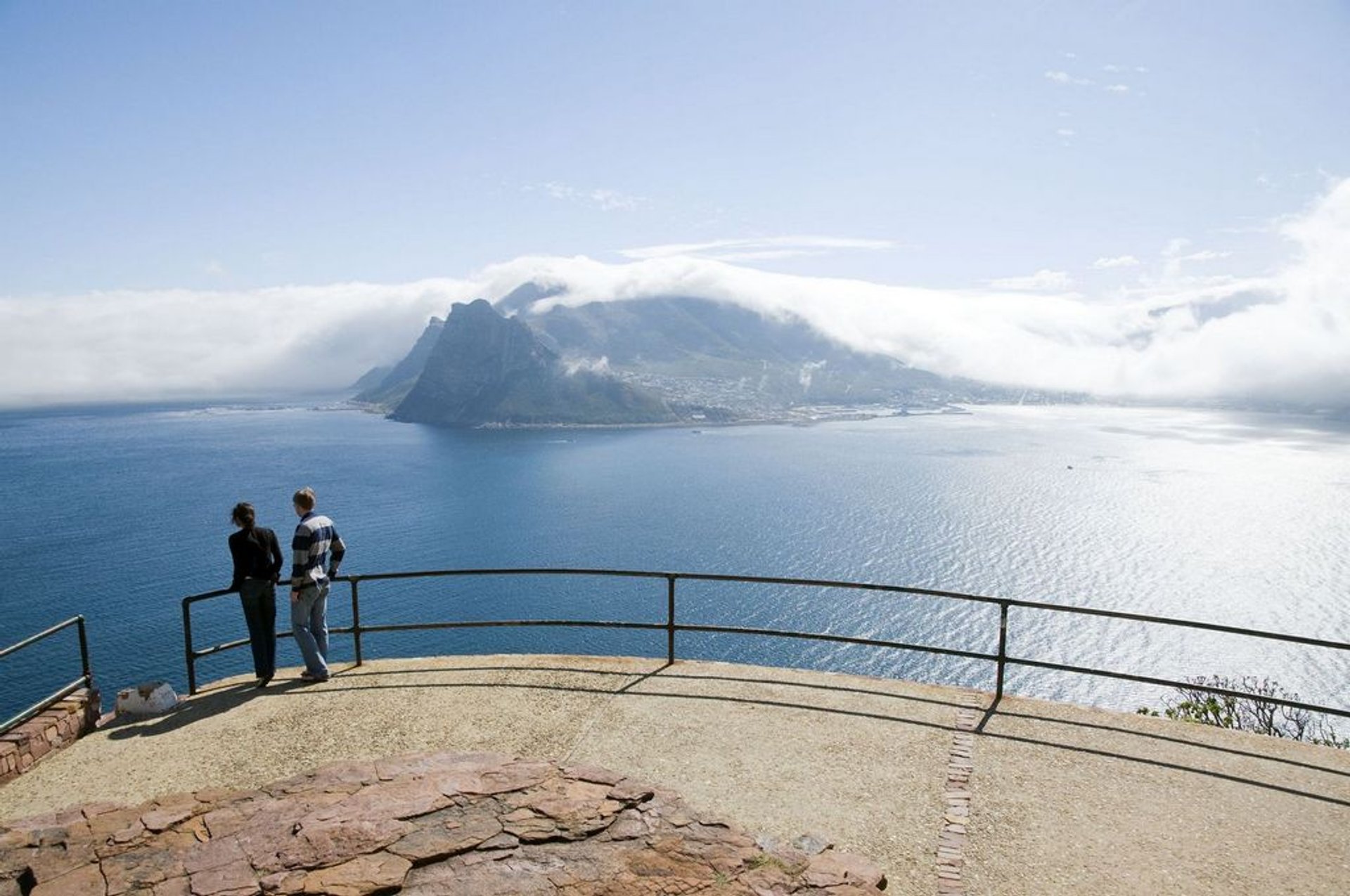 Chapman's Peak Drive on the western side of the Cape Peninsula is a spectacular mountain road that hugs the almost vertical face of Chapman's Peak between Hout Bay in the south and Noordhoek, in the north, near Cape Town, South Africa. Chapman's Peak was named after John Chapman, the Captain's mate of an English ship, who was sent to look for provisions to the shore in 1607. The road was constructed on the face of the mountain in 1922, and became a significant engineering break-through at this time. Chapman's Peak Drive hosts two largest races in SAR—the Two Oceans Marathon and the Cape Argus Cycle Race.
The scenic drive is about 9 km (6 mi) long. It has 114 curves along dangerous cliffs hanging over the ocean. The road is beautiful all year round. From mid-August through mid-November, whales can be spotted in Hout Bay. Chapman's Peak Drive is a fee-based road, and fees are paid at the Toll Plaza. A Day Pass can be obtained from the Hout Bay side.
Chapman's Peak Drive features a few picnic areas with over 60 picnic tables & benches. Many scenic overlook spots let visitors pull over and admire the view. If you wish to go for a walk in this beautiful place, hike up to Chapman's Peak. The hike is rated as moderate and takes about 3 hours both ways. You will see panoramic views of the Peninsula mountain chain, Hout Bay, Long Beach, False Bay, Fish Hoek, Gordon's Bay, and the Constantia Berg.
Find hotels and airbnbs near Chapman's Peak Drive (Map)