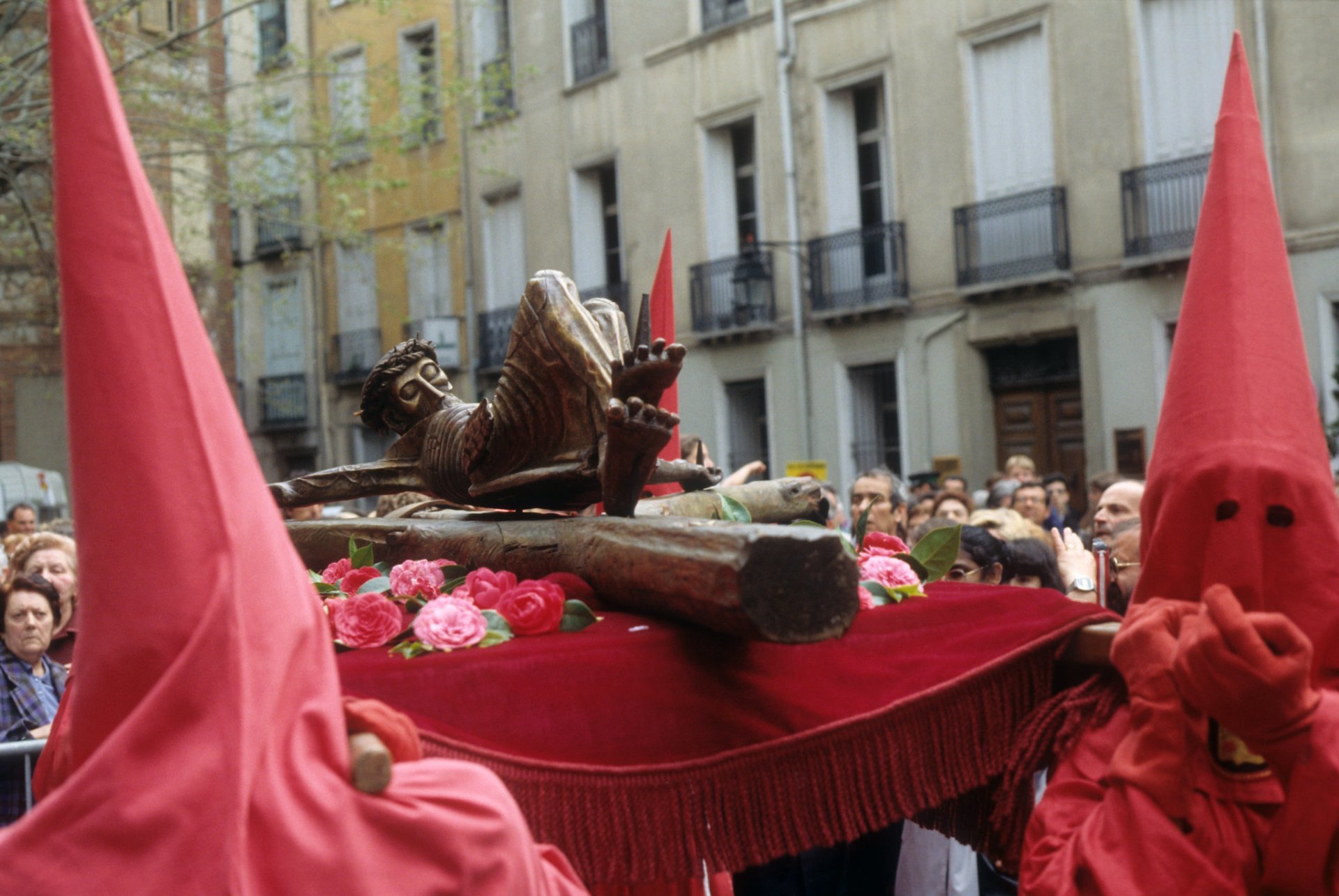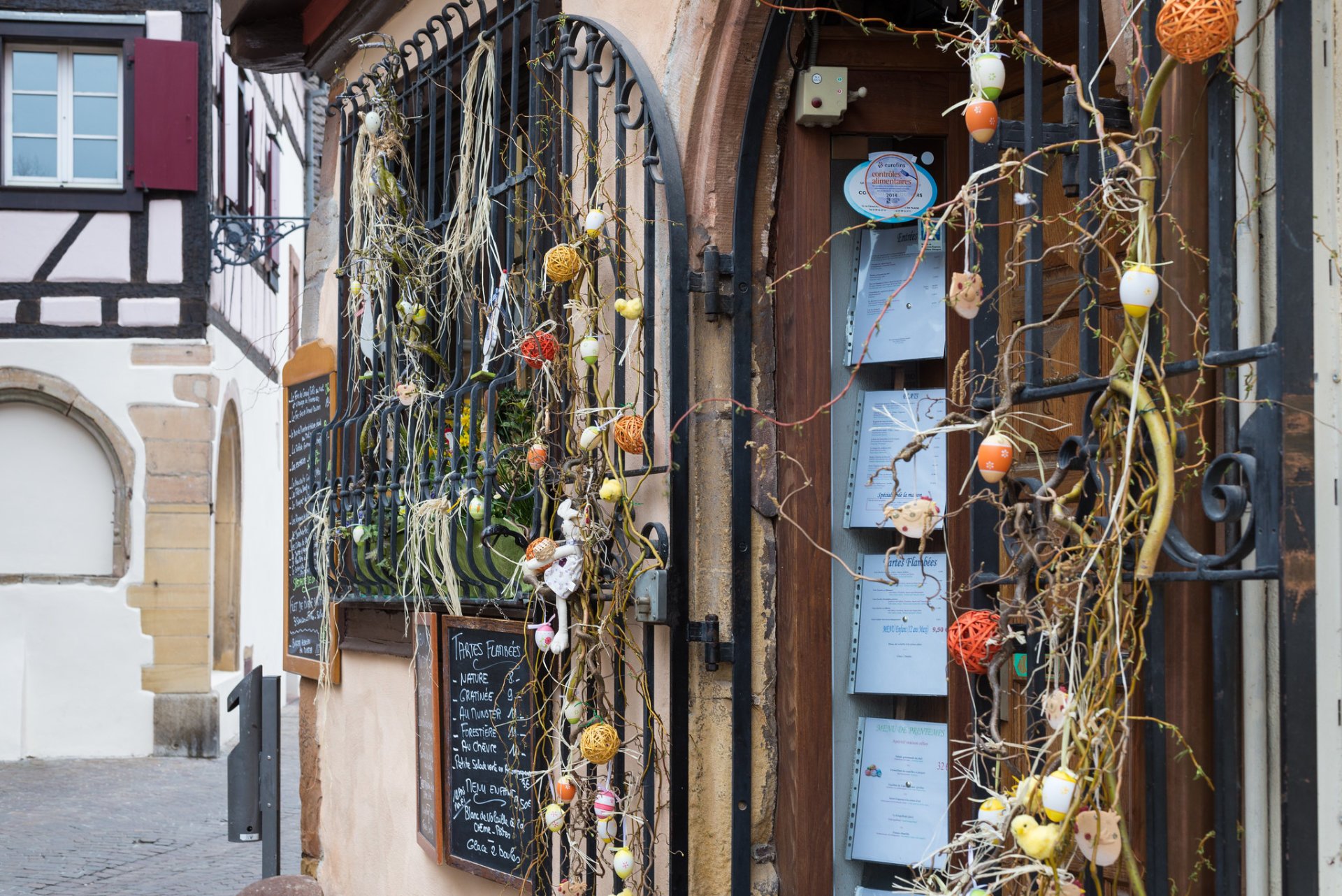 Sanch procession in Perpignan
Easter or Pâques is one of the most important holidays in France. Since over 60% of the French identify as Catholic, going to church is an essential part of Easter tradition. Easter Monday is an official day off in France, and many people travel to spend a long weekend with their families. The French prefer to spend Easter at home, getting together at the dinner table and enjoying a delicious meal.
Holy Week Processions
Holy Week or Semaine Sainte, which runs from Palm Sunday to Easter Sunday, is filled with traditions and religious rituals. Good Friday is perhaps the most important day before the big holiday as it is dedicated to mourning the death of Jesus Christ on the cross. Traditional religious processions could be observed in several regions of France on that day.
French Catalonia
French Catalonia is famous for its Procession de la Sanch (Processó de la Sanch), which is held on Good Friday in Perpignan, Arles-sur-Tech, Collioure, and other towns. Perpignan hosts the largest procession, attended by thousands of people. Its participants wear black or red peaked robes (capirote). In the 16th century, such robes were worn by prisoners sentenced to execution. The capes protected their identities so that they didn't get lynched by the crowds.
Corsica
Corsica is also known for its colorful Holy Week processions, called Catenacciu. These parades attract thousands of pilgrims every year. The towns of Bonifacio and Sartène host the largest processions, which take place on Thursday and Friday before Easter. Statues of Jesus and saints are carried across towns in a specific pattern.
Easter Vigil
Easter Vigil is an important part of Holy Week for all Catholics. The liturgy, held to celebrate the Resurrection of Jesus, starts after sunset on Holy Saturday and lasts till sunrise on Easter Sunday. Churches in France get packed with believers, getting together to share their joy of Jesus' rebirth.
Easter Sunday
Easter Sunday is all about family reunions and festive meals. Lamb leg is traditionally prepared for Easter and served as the main course to symbolize the arrival of spring. There's also a cheese plate and a chocolate-based dessert at the end of the meal. In Alsace, you can try lammele or paschal lamb, which is actually a cake baked in the shape of a lamb.
Kids can go on an Easter egg hunt. Interestingly, it's not the Easter Bunny who brings eggs to kids in France, it's the magic bells! On Maundy Thursday, bells across France are silenced until Easter Sunday as they need to fly to Rome to get a blessing from the Pope. They bring eggs to children on their way back to France.