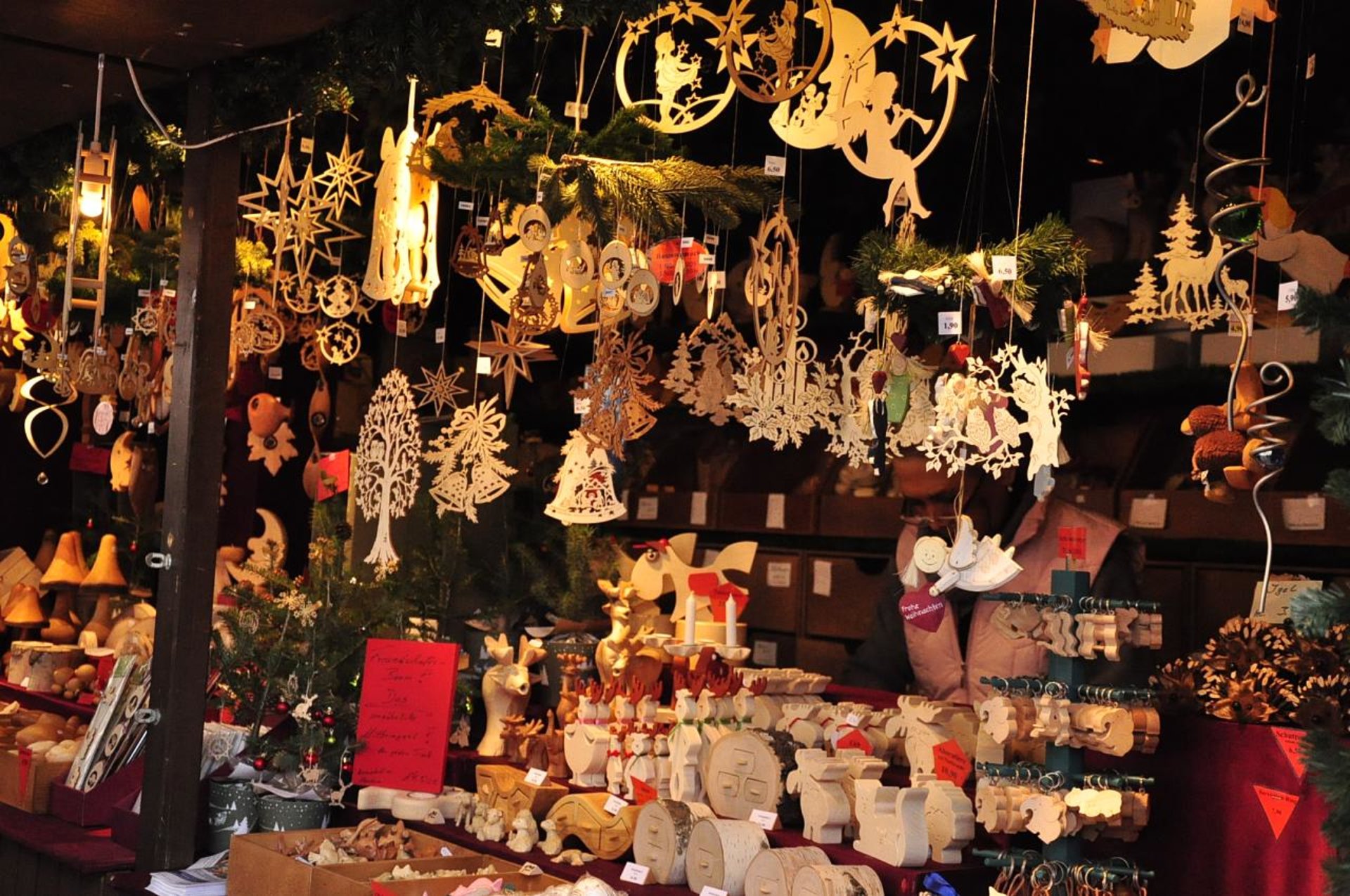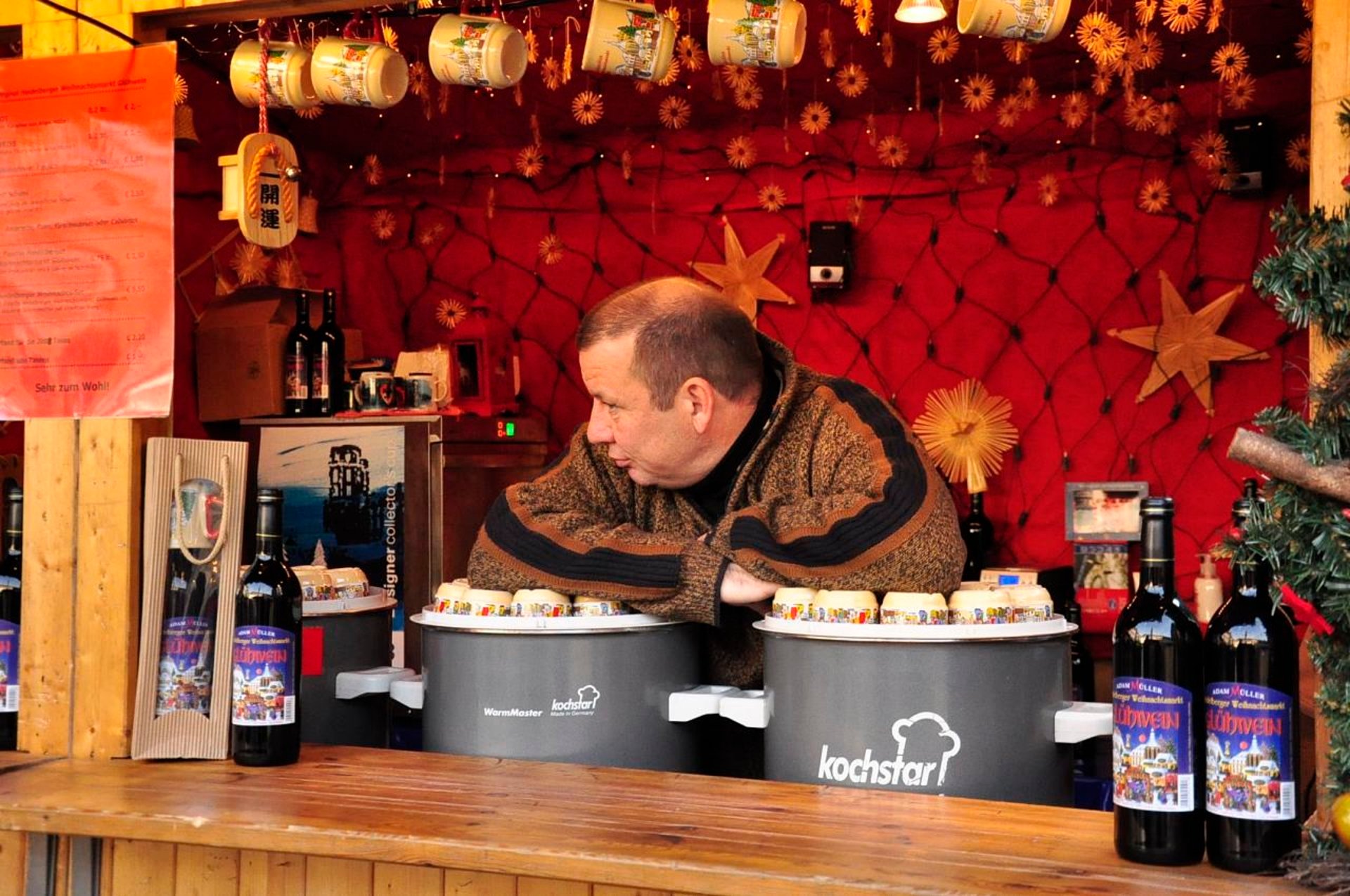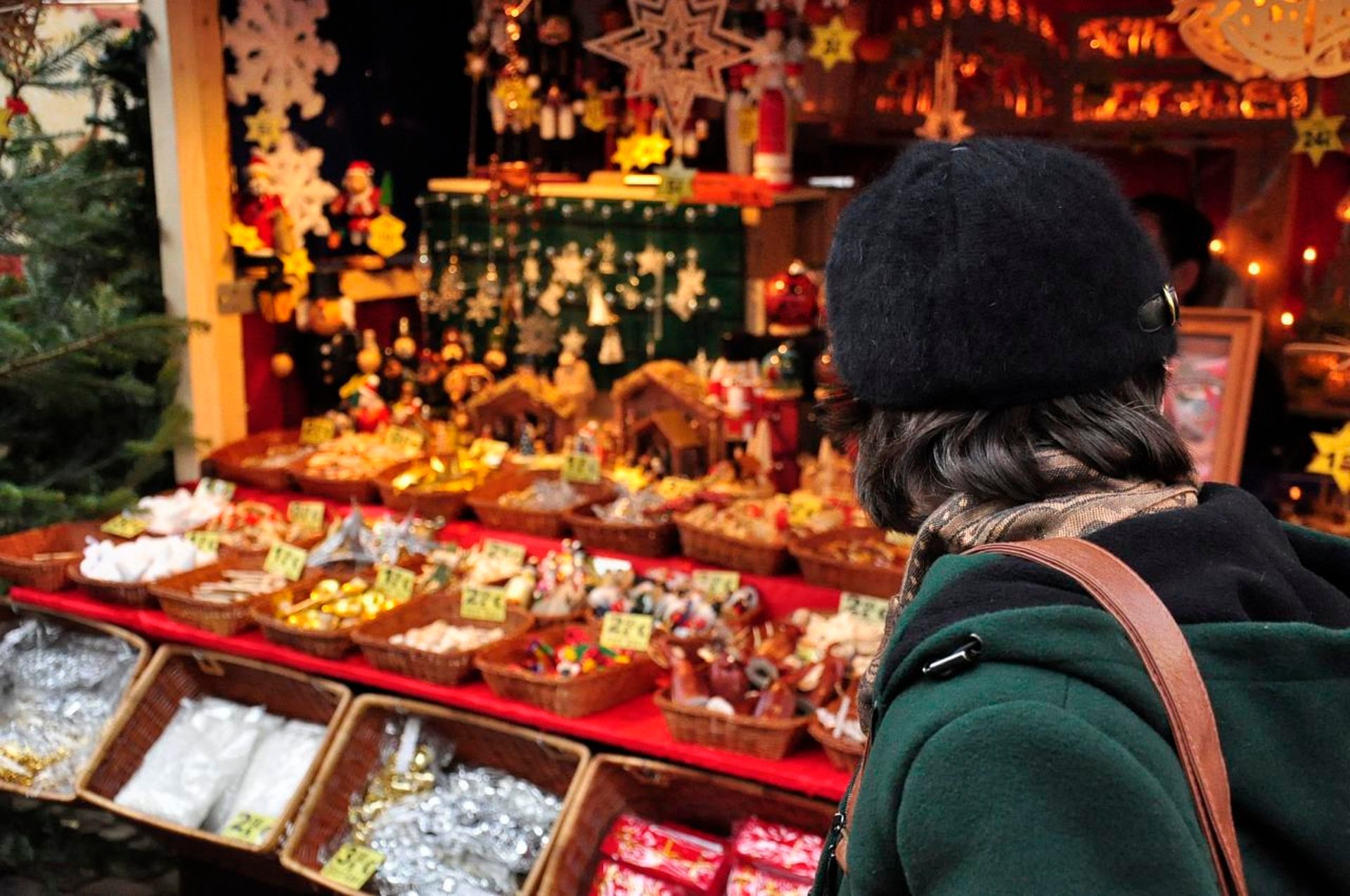 The small town of Heidelberg, located on the Neckar River in the southwestern part of Germany, boasts one of the coziest and most authentic Christmas markets. Heidelberg Christmas Market attracts thousands of visitors every year during the Advent season, from mid-November to mid-December. Scattered throughout five picturesque locations in the Old Town, Heidelberg Christmas Market (Weihnachtsmarkt) features over 140 stalls with beautiful handmade goods, decor items, and souvenirs, as well as delicious seasonal foods and beverages.
Karlsplatz hosts perhaps the most impressive part of the Heidelberg Christmas market, with the famous Renaissance ruins of Heidelberg Castle in the background. One of the most beautiful ice rinks in Germany, which is set up on Karlsplatz, is open through early January.
Christmas markets stalls are located on squares along Hauptstrasse, the main shopping area of Heidelberg. Kornmarkt boasts dozens of illuminated fir trees. Universitätsplatz hosts an antique carousel, loved by children. On Marktplatz, visitors can enjoy holiday shopping around the famous Heidelberg barrel with a capacity of 31,700 gallons (120,000 liters). Bismarckplatz marks the edge of the Old Town on the opposite side from Karlsplatz.
Heidelberg Christmas Market is popular during lunch and dinner time thanks to a large variety of food: from traditional sausages to pork-steak sandwiches, glühwein, and candied nuts. The markets are open from 11 am to 9 pm.
Find hotels and airbnbs near Heidelberg Christmas Market (Map)