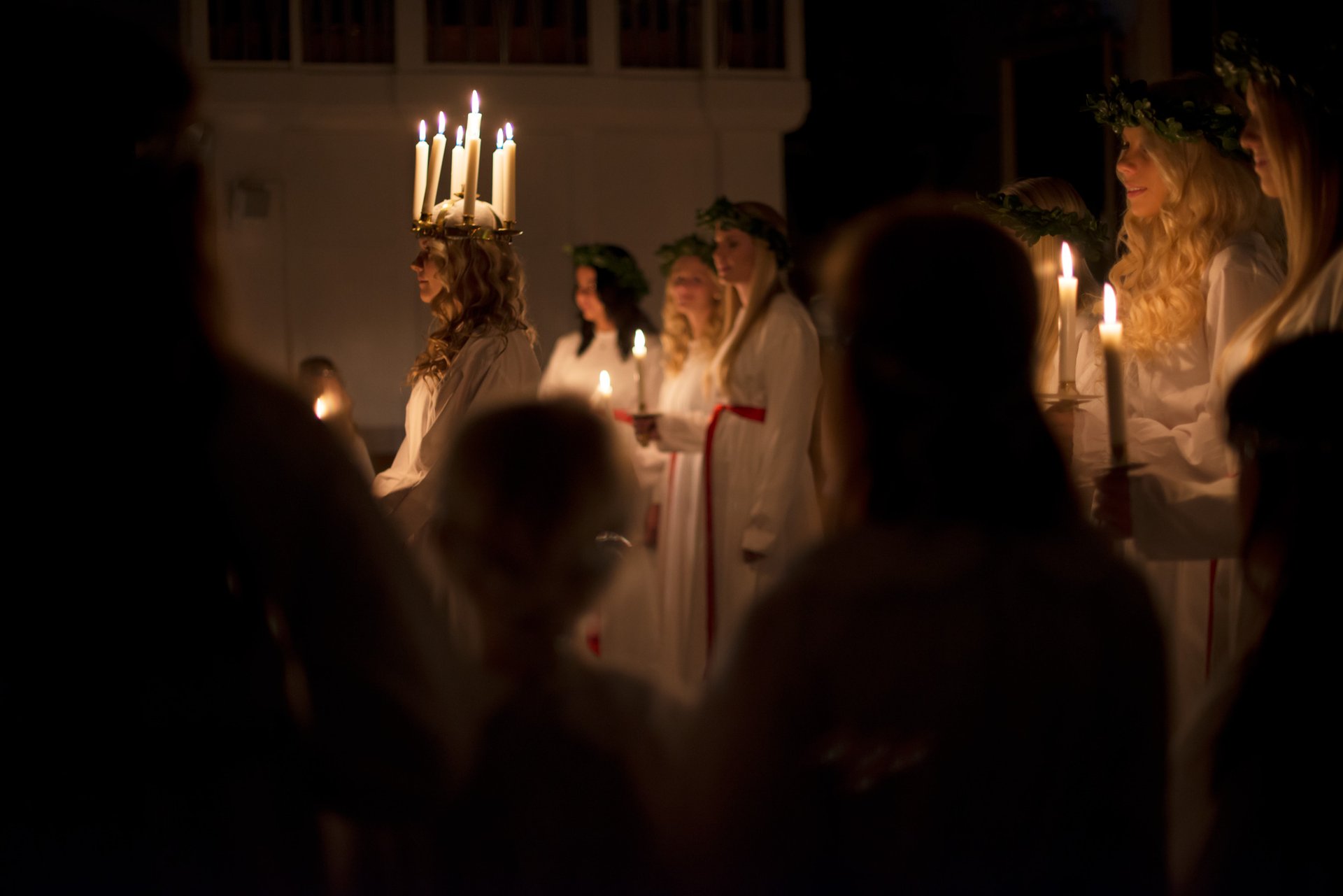 Show accomodations nearby
The Day originates from celebrations in Syracuse where the martyr Lucia died in 304. However, according to a Swedish legend, Lucia was also the first wife of Adam, who consorted with the devil and her children were invisible immortals. Therefore, the day represents both light and dark and carries many beautiful traditions with it.
Typically before the 1880's people gathered for drinks and food. However, with the 20th century, the custom to dress up in a white clad and put a wreath of candles on the head of a young girl has taken over. The girl usually is followed by a group of other girls and on their way they give away special buns. To become a​ Lucia, many girls enter competitions where they can be voted for and chosen. On the day of Lucia, ​the winner is driven around the town in a horse-drawn vehicle. She is considered to be the bearer of light while she sings traditional songs and gives away delicious treats.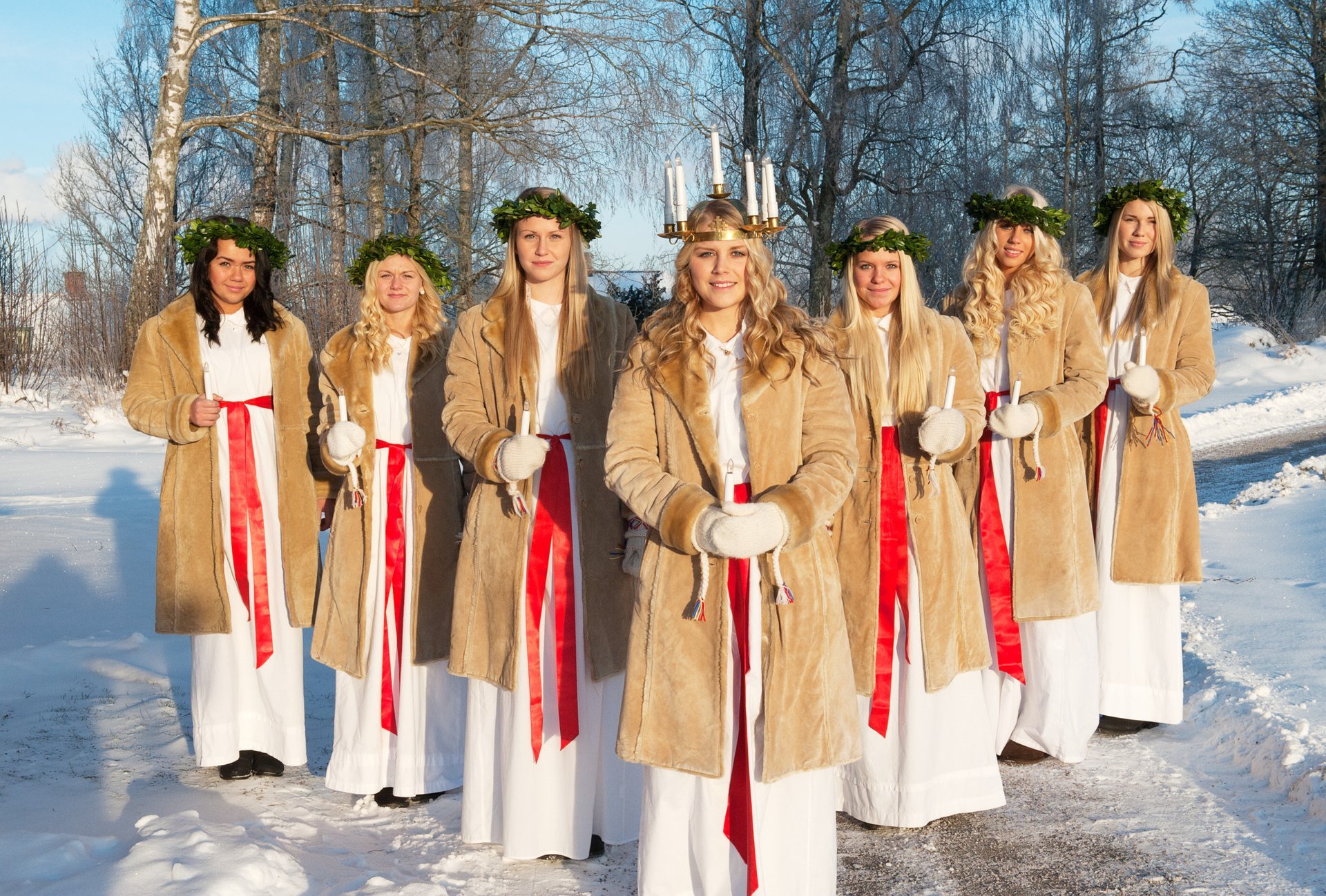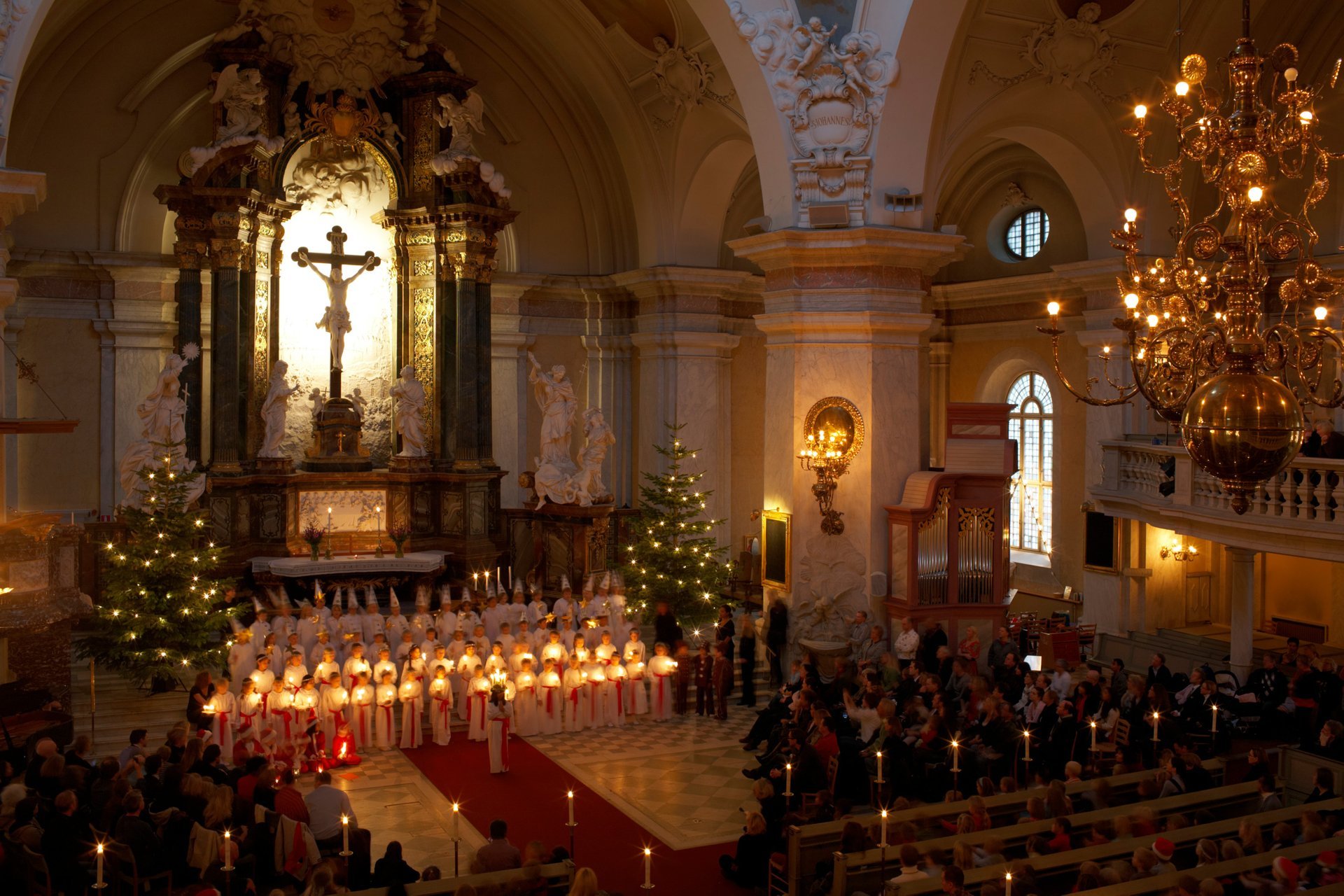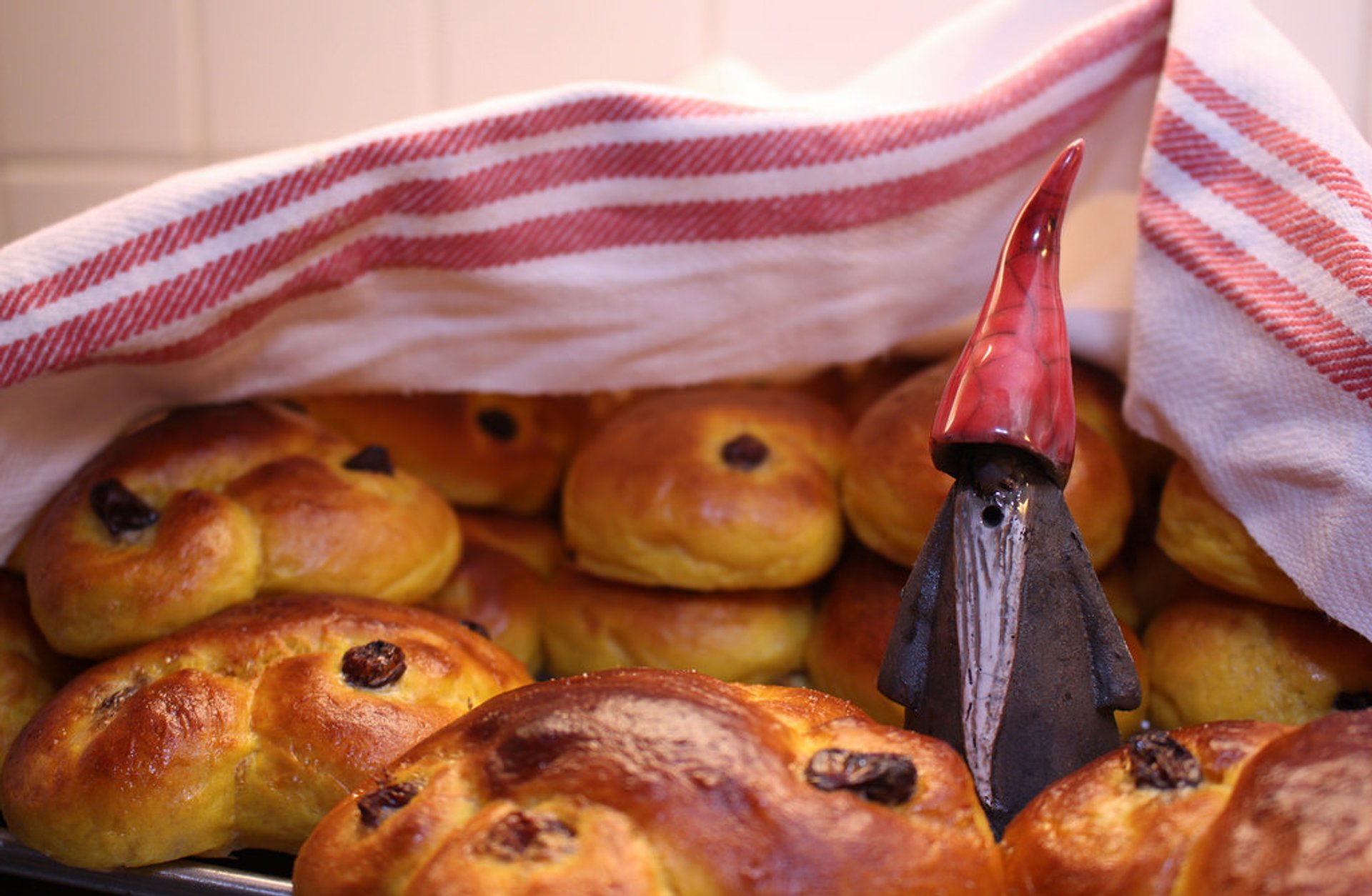 St Lucia Day Featured in