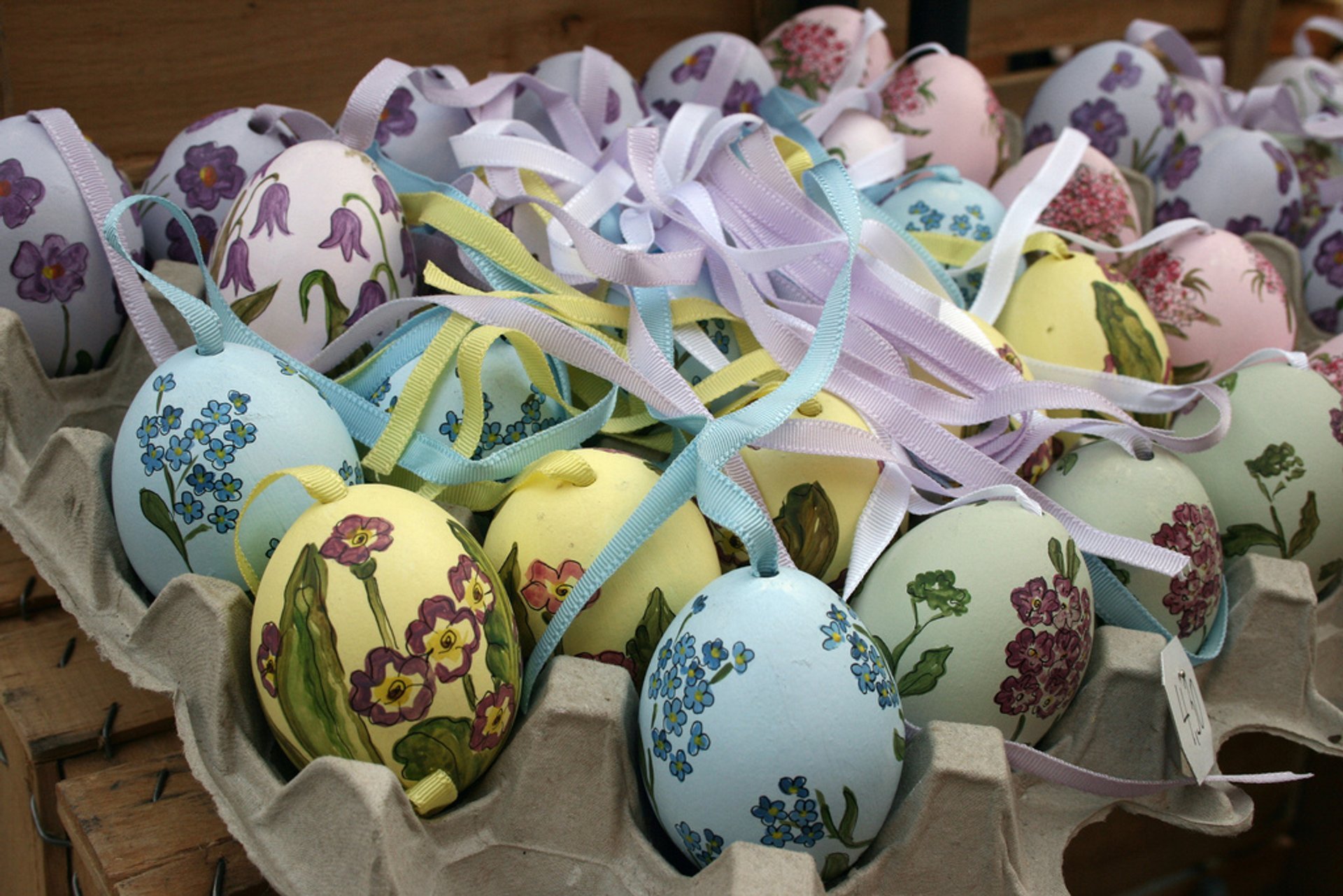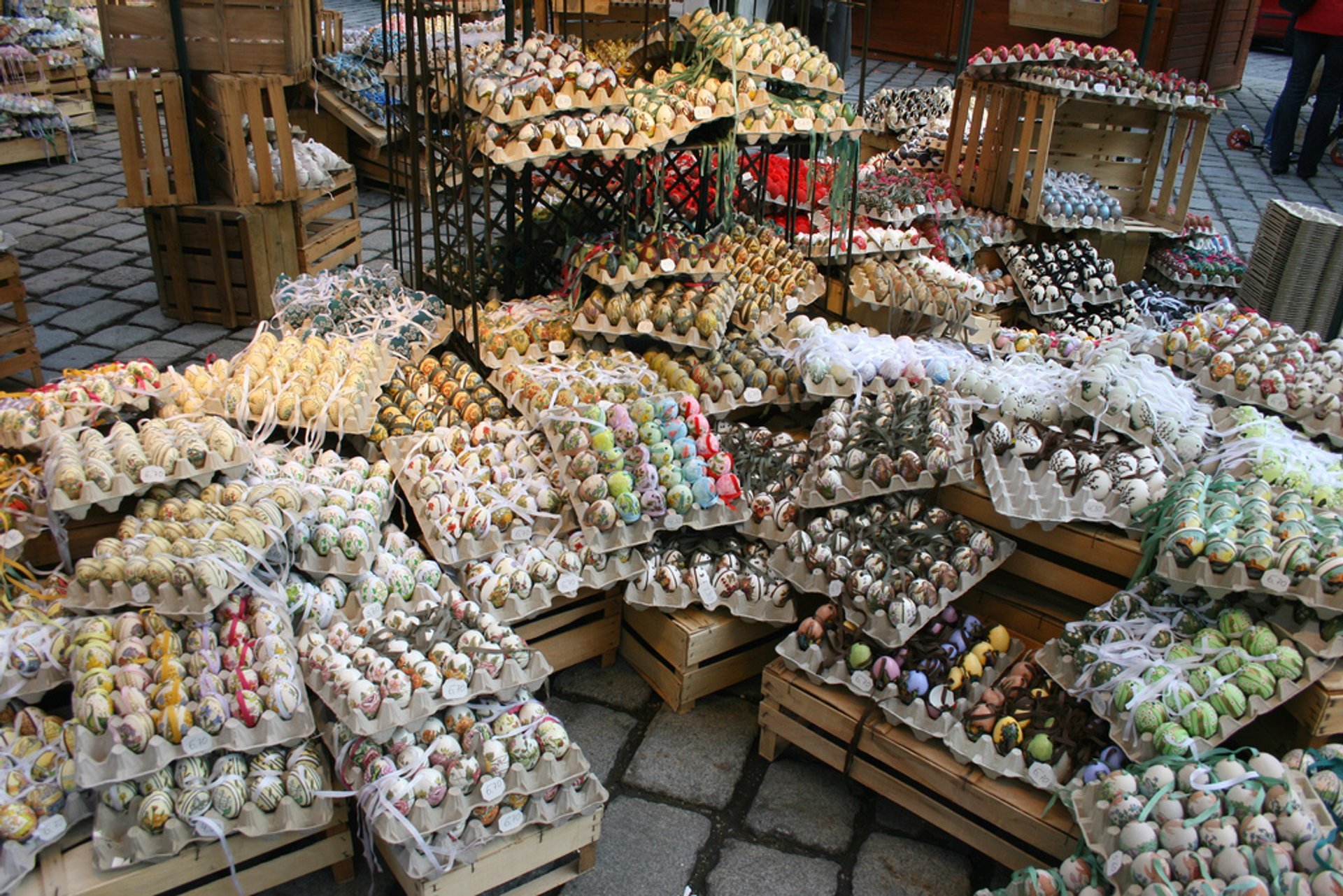 You can truly feel the festive spirit of Austrian Easter at one of these colorful markets.
Schönbrunn Palace Easter Market (March 25–April 11, 2023)
The market by Schönbrunn Palace with its Baroque architecture is probably the most impressive among them. Be prepared to see lots of eggs—chocolate, handpainted, ceramic, and even special egg-shaped seats for an ultimate Easter experience. There you can buy crafts or decorations as well as try Austrian Easter specialties.
Easter Market at Freyung and Am Hof Easter Market (March 24–April 10, 2023)
The Easter Market at Freyung boasts the biggest egg pile as well as traditional arts and crafts. The markets at Am Hof and near the Campus of Vienna University also provide lots of opportunities to try various crafts and buy something unique.
Easter Party in the Prater Park and Kalvarienberg Festival (April 2023)
Easter Party in the Prater Park is full of family-friendly activities. The amusement park offers free rides on the liliputbahn and trampoline. Kalvarienberg Festival, also has an Easter flair. Viennese music provide the soundtrack for a variety of indoor and outdoor events.
Find hotels and airbnbs near Easter Markets (Map)