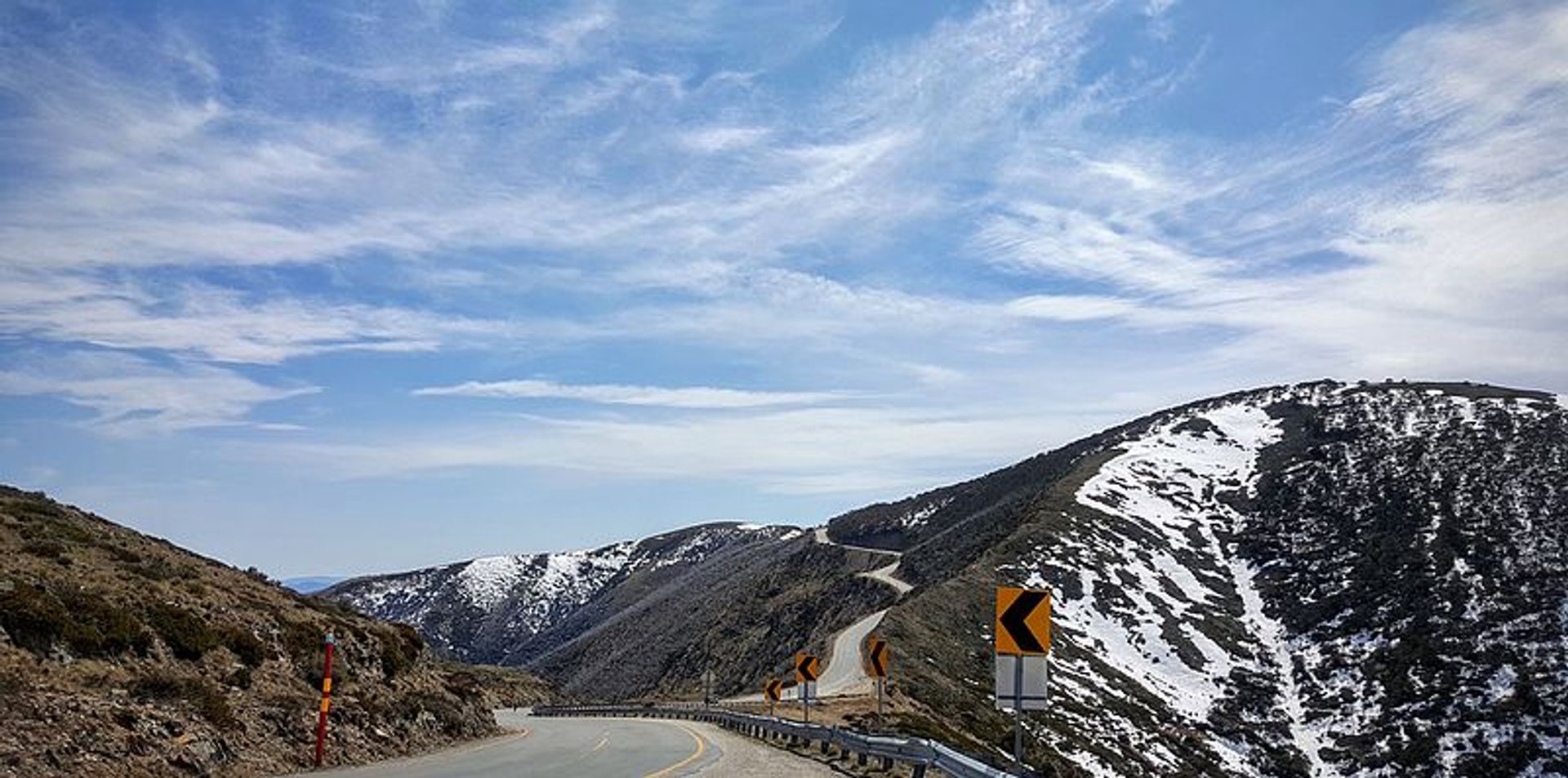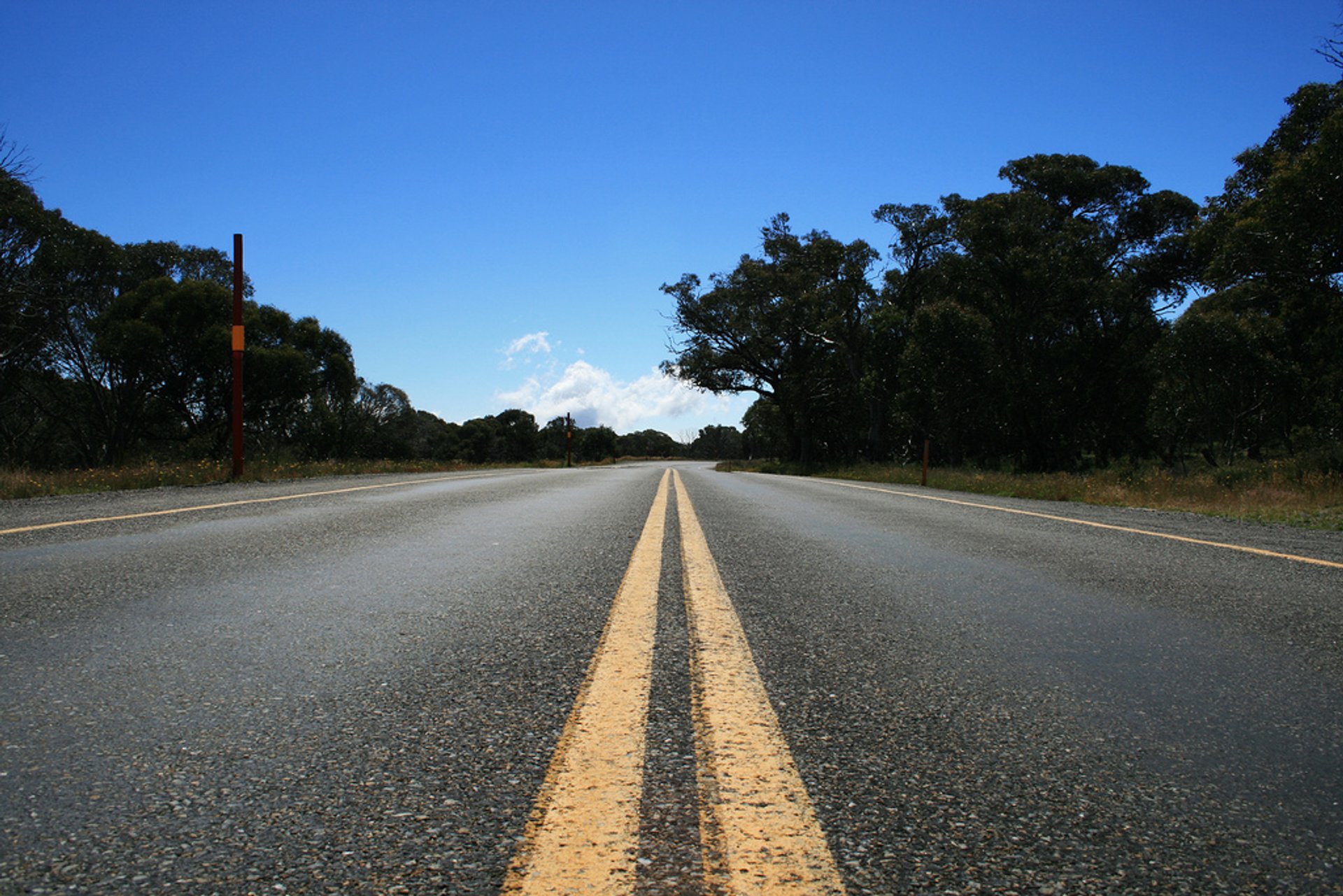 Great Alpine Road in eastern Victoria runs from Wangaratta in the north to Bairnsdale in the south-east, trespassing the scenic Victorian Alps. It is the mountain equivalent to iconic Great Ocean Road that Victoria is famous for. A 303-km (188-mi) road is the highest paved highway in Australia. The road is accessible all year round all but during snow season from June to early October, where the section between Harrietville and Omeo is only open for the vehicles carrying snow chains. Built in 1998, this asphalted road is officially known as B500.
The Great Alpine Road features scenic mountain ranges, lush forests, rivers, vineyards, and valleys. The drive starts in Wangaratta with its picturesque farmland. Then the road climbs to 1,840 meters (6,040 ft) over Mount Hotham. This part is somewhat dangerous with hairpin turns. In 15 minute after the pass the road arrives in Dinner Plain, and from there it's another 15 minutes to Omeo. The section between Omeo and Bruthern is very curved and steep. The section from Bruthern to Bairnsdale is quite straight and easy.
Great Alpine Road offers many opportunities for a hike. Check out Mount Buffalo National Park and its granite formations, waterfalls, and lookouts. It's also a popular skiing spot in the winter. The town of Bright is famous for breathtaking trees in the autumn. While trekking Mount Hotham in the summer, you'll see Victoria's highest alpine village and stunning fields of wildflowers. In the winter it offers 245 ha of ski slopes.
Don't forget to stop by one of the farms to try local produce and sample award-winning wines at Milawa Gourmet Region. Visit the famous Brown Brothers Epicurean Centre, Cellar Door, or Milawa Cheese Factory. The area is known for its muscats and fortifieds.
Find hotels and airbnbs near Great Alpine Road (Map)