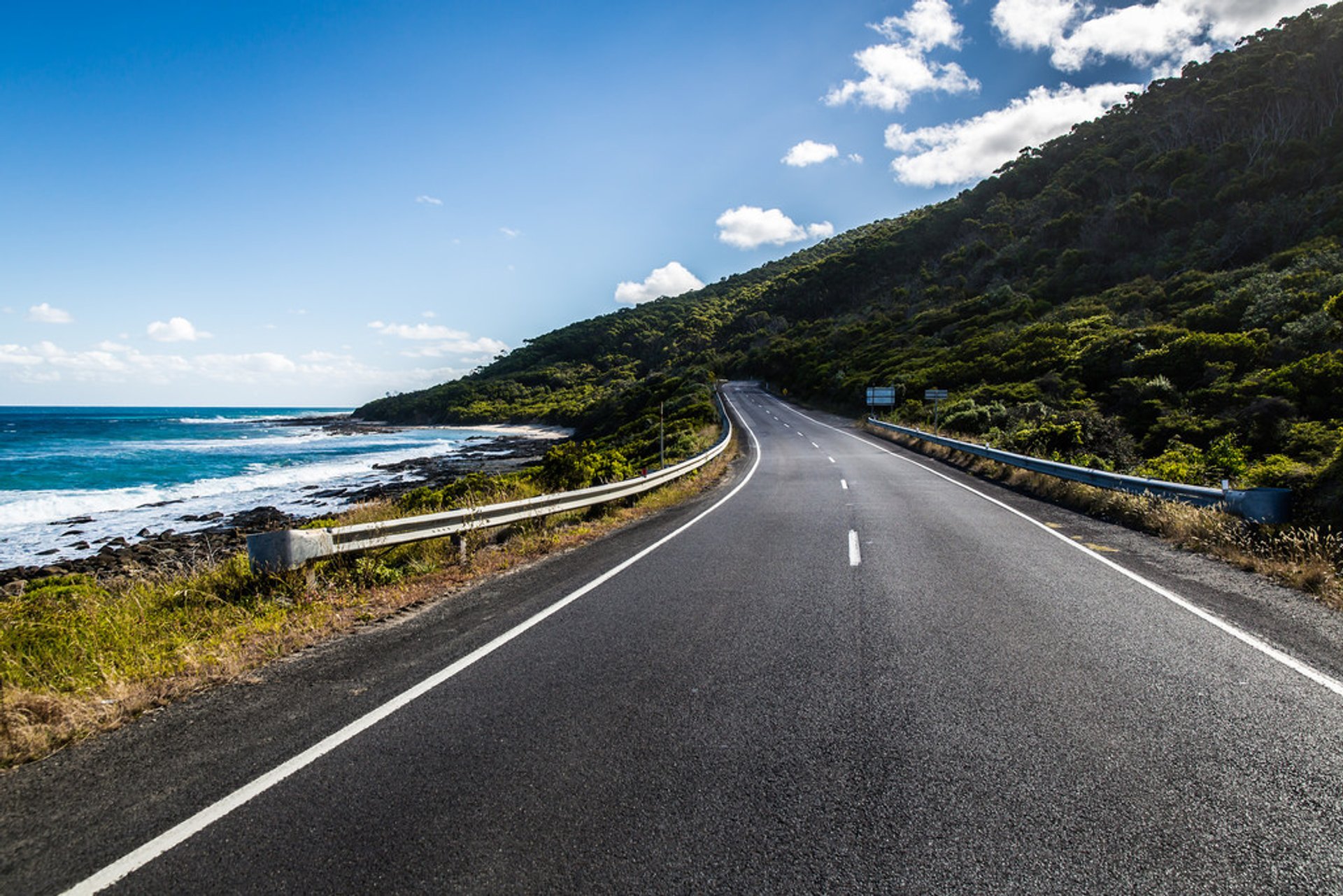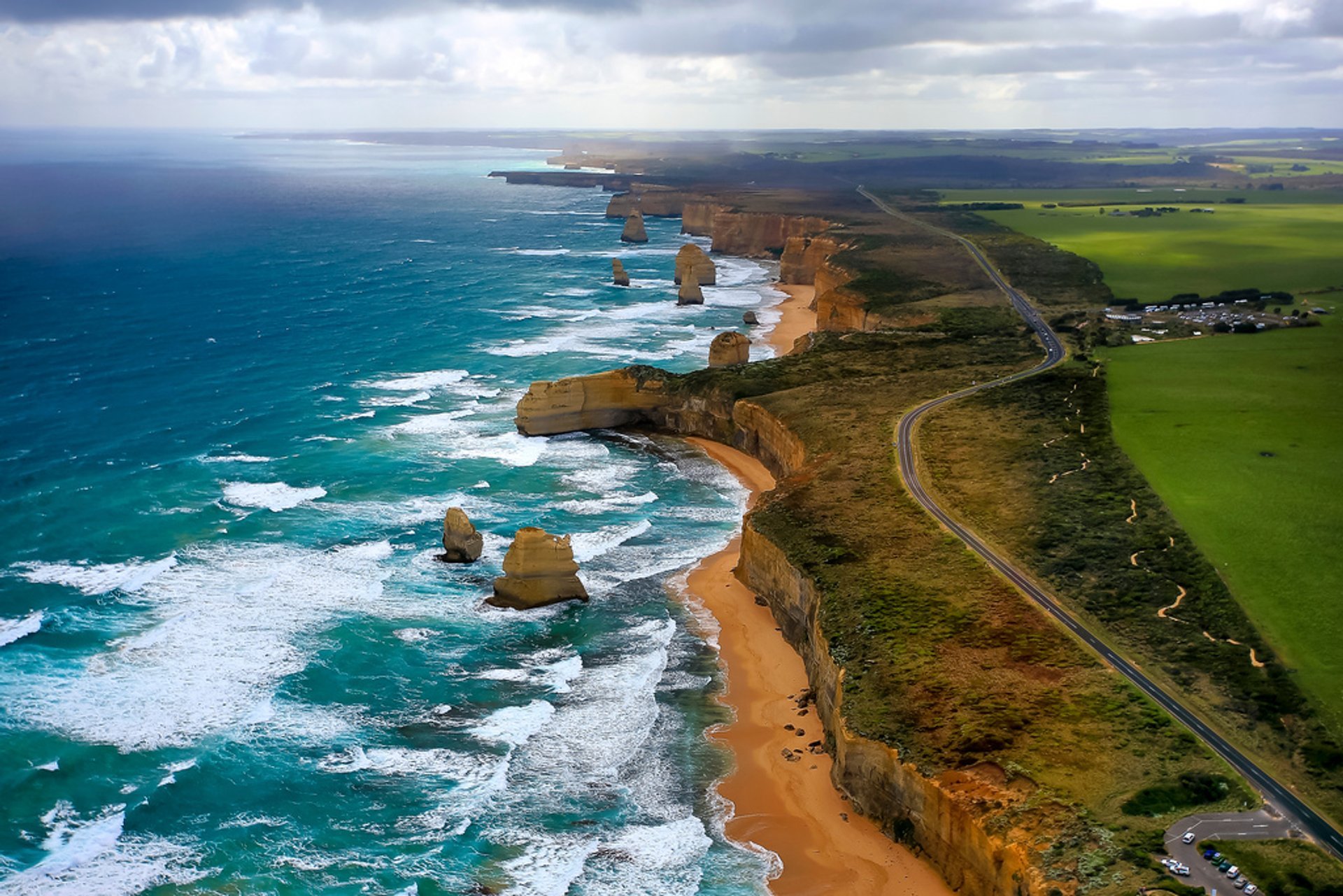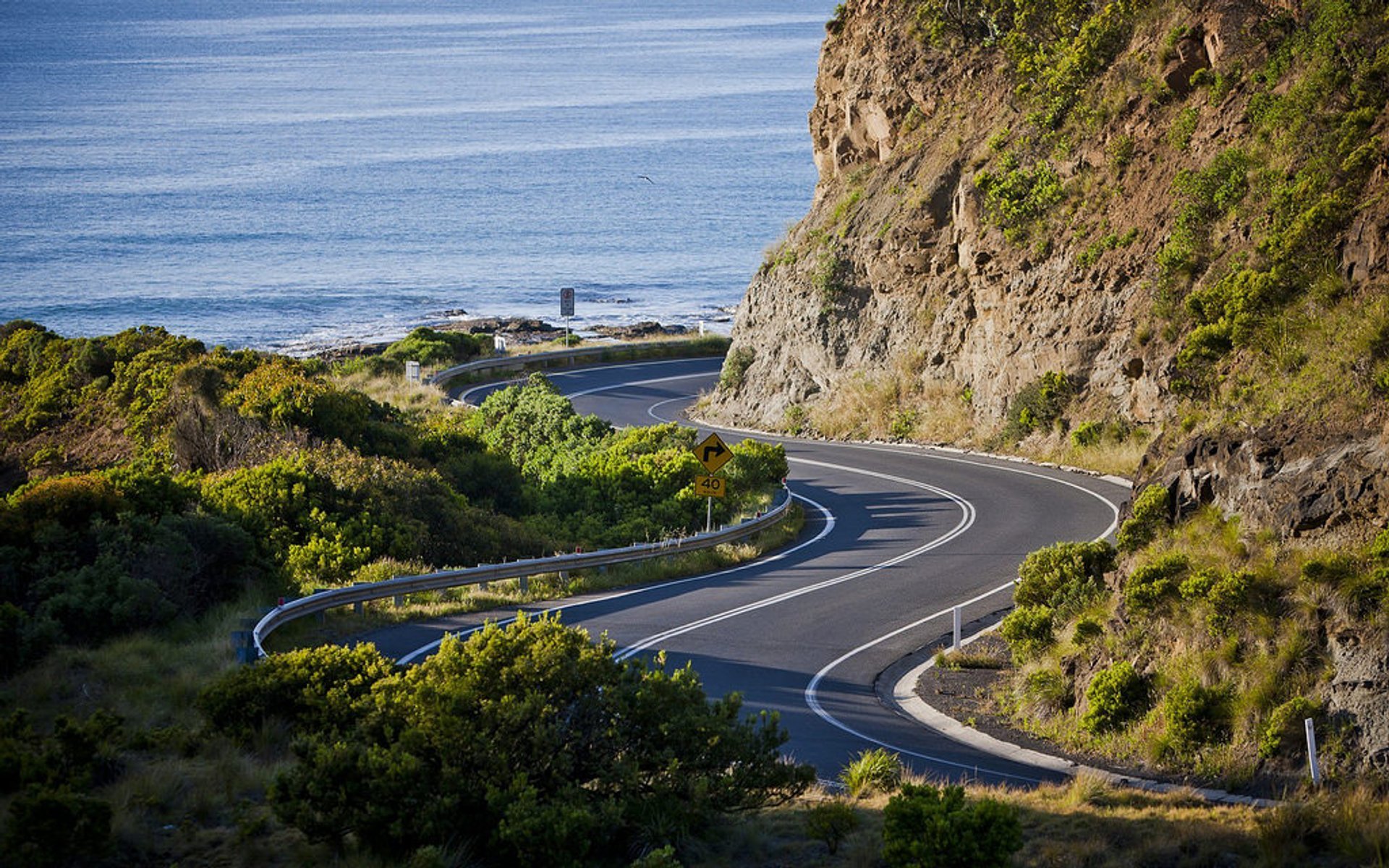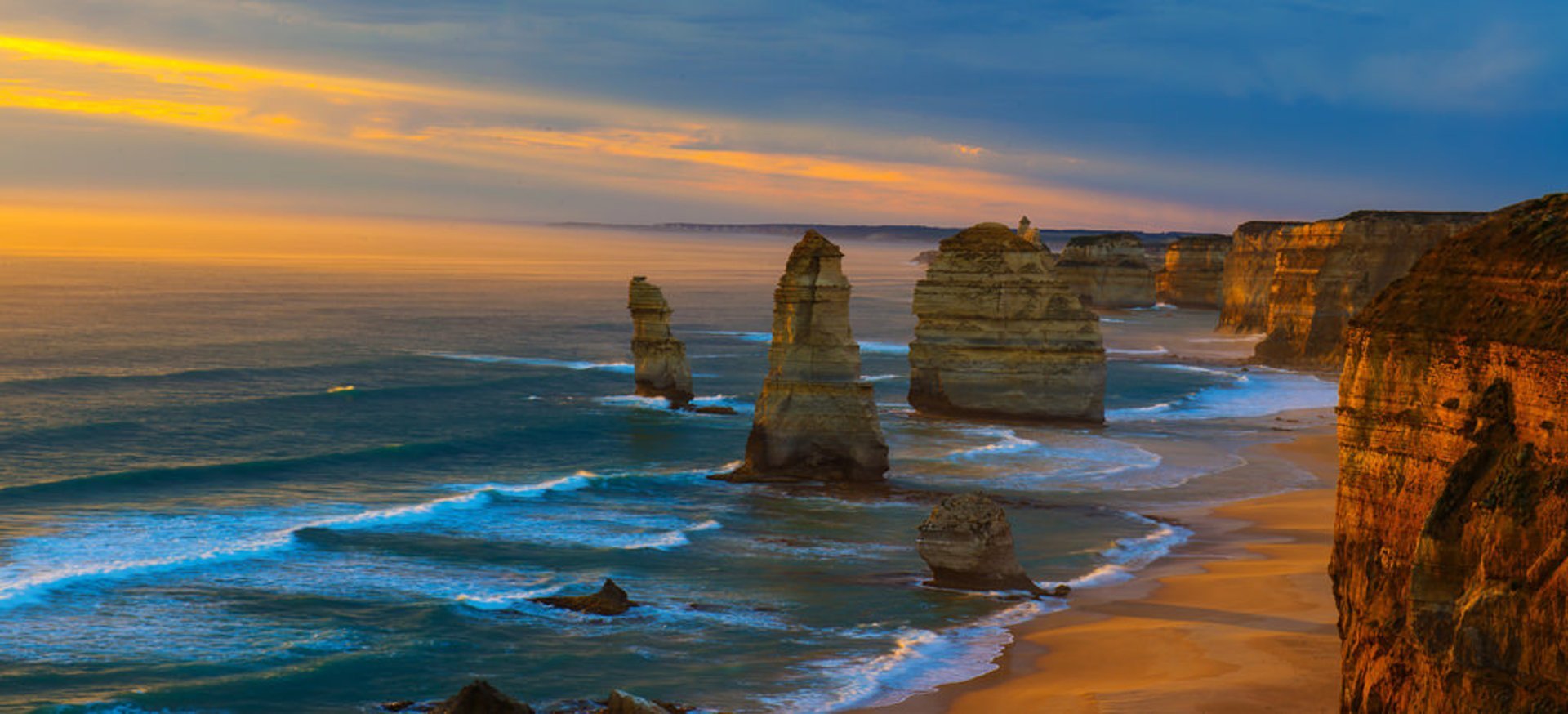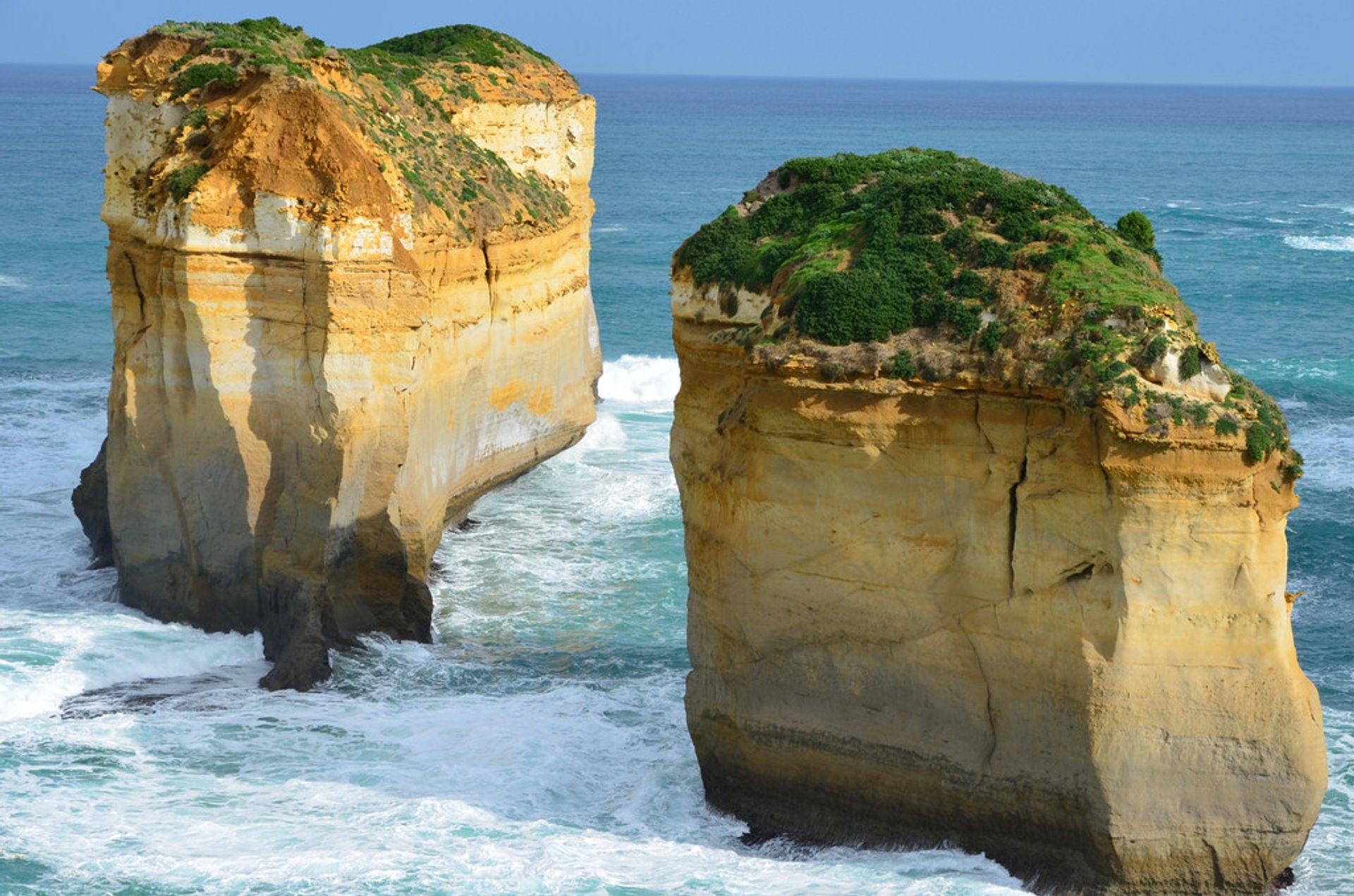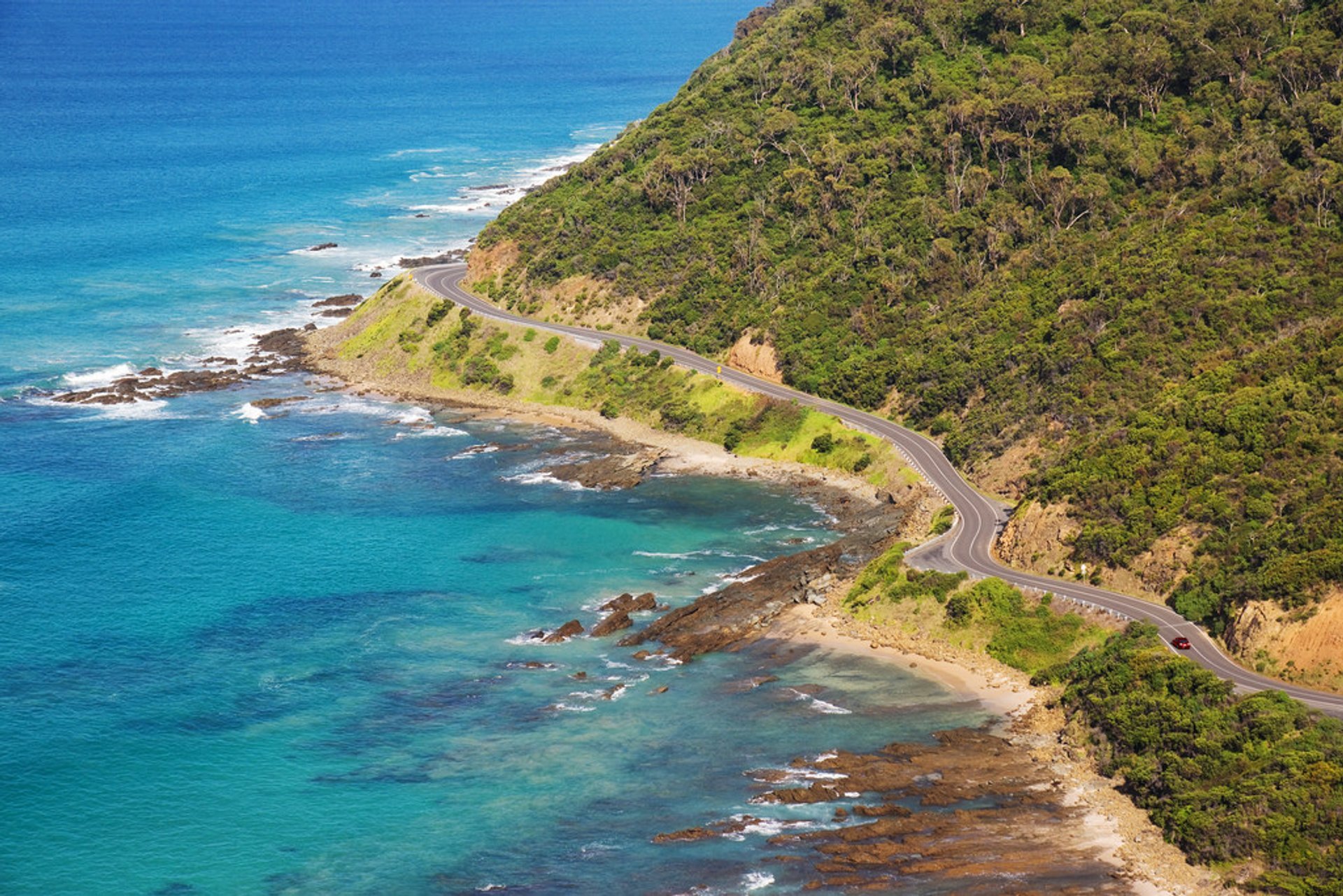 The Great Ocean Road is one of the most popular routes in Australia. The B100 highway features lots of beautiful views to admire, amazing rock formations like Twelve Apostles, a close look at the native wildlife, pristine rainforest with breathtaking waterfalls and impressive surf breaks. You can make several stops on your way and plan some activities like hiking, surfing and mountain biking.
The wildlife is so close that sometimes it's hard to believe it. See koalas, emus, and kangaroos in their native habitat in Tower Hill Reserve. Along your way, you will also have an opportunity to visit local cellar doors, farm gates, and fresh provedores to dive into the culinary scene of the region.
The Great Ocean Road start point is at Torquay. Then the road runs some 244 kilometres westwards and finishes at Allansford near Warrnambool. It is a two-lane drive with a speed limit of between 50 kilometres per hour and 100 kilometres per hour.
Winter months are probably the best for the Great Ocean Road trip. It is a great time to watch whales that migrate near the coastline in this season. Magical sunsets with the most intense colours also occur in June through August. Calm winter months see fewer crowds and gentler weather, which makes them more attractive. are also good reasons to come.
One more good time is spring when it's not too crowded yet and nature is more awake. It is a prime time to watch the waterfalls in Otway National Park in their peak run-off. Blooming flowers will also create a special atmosphere to enjoy.
Find hotels and airbnbs near Great Ocean Road (Map)