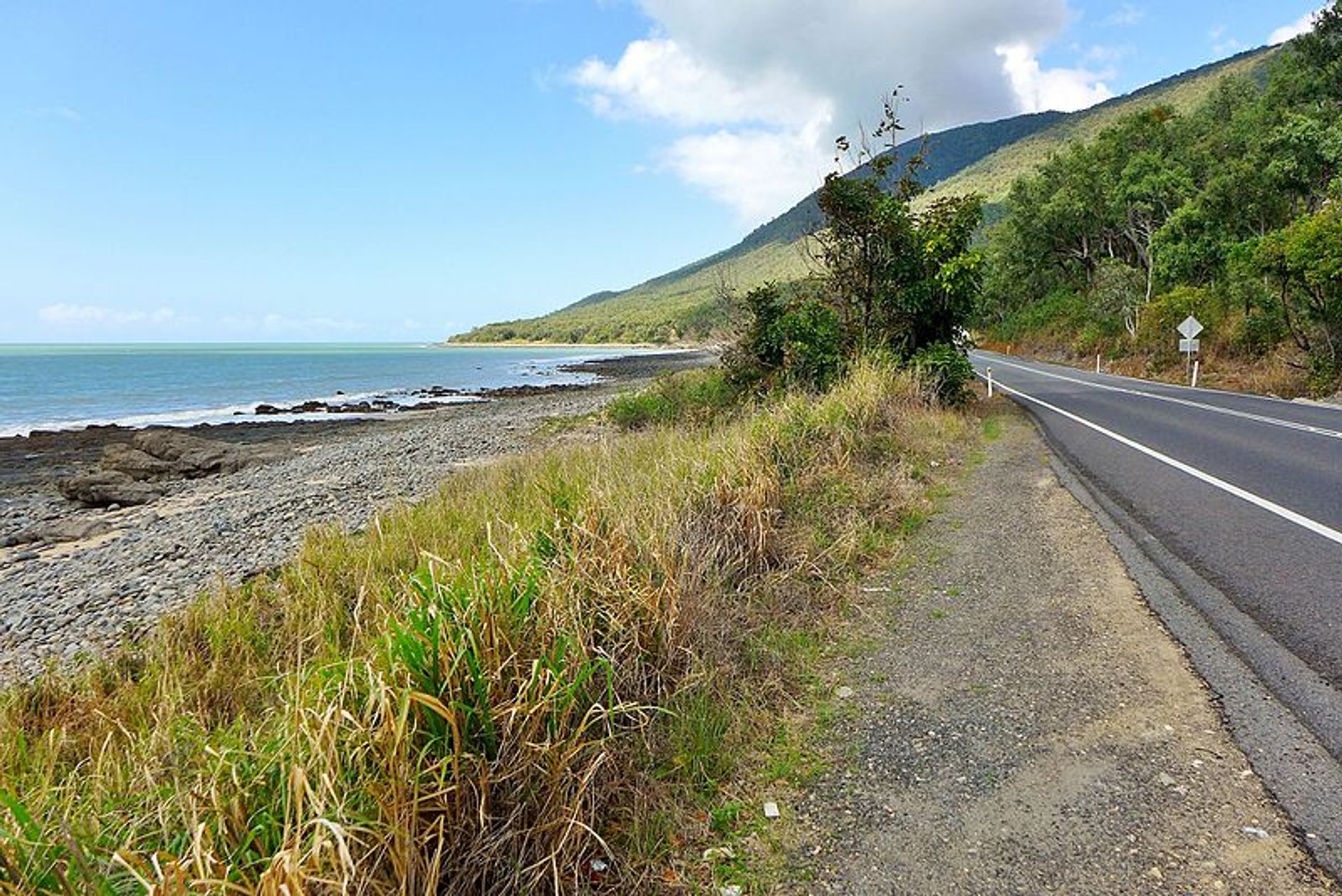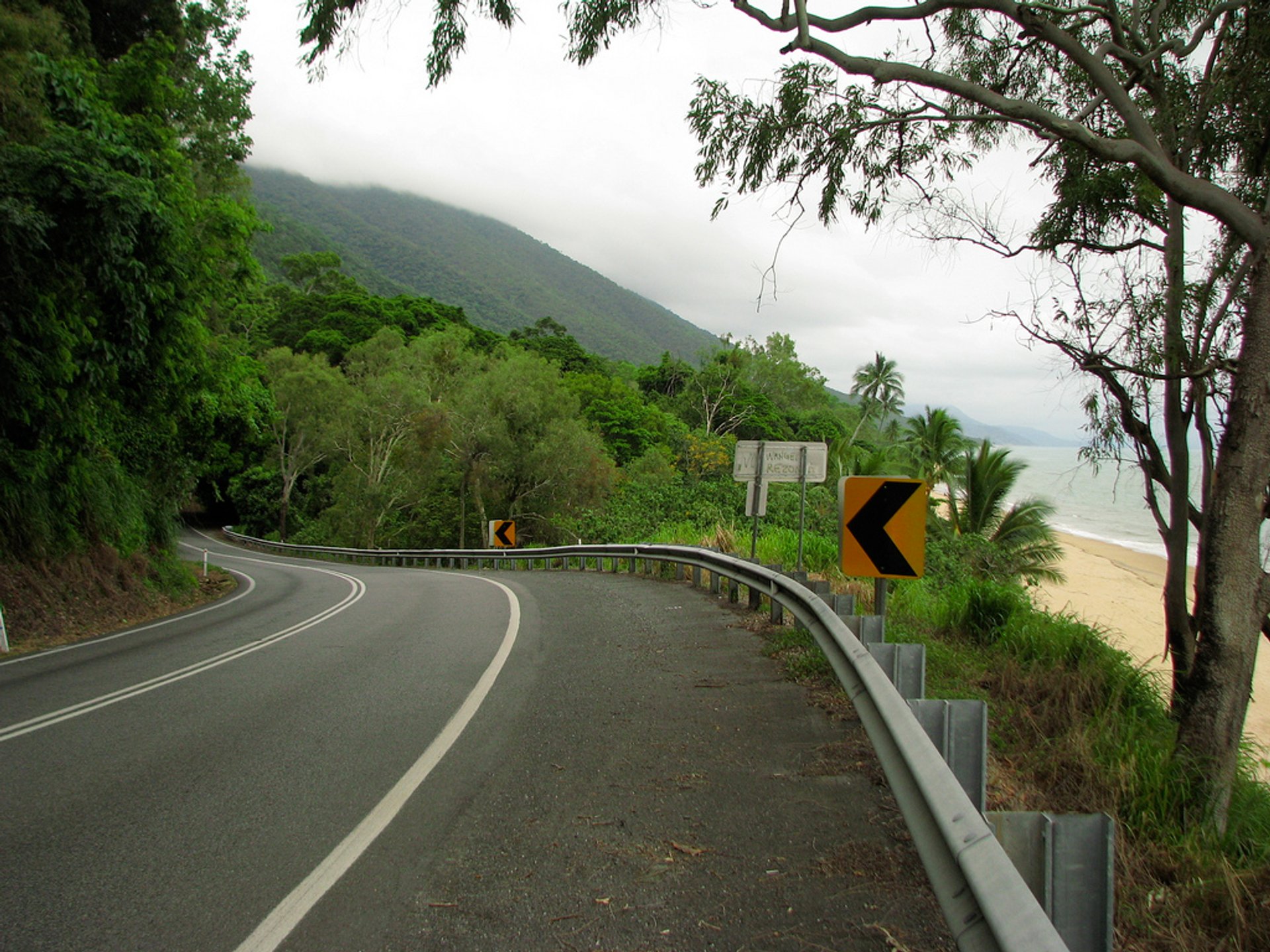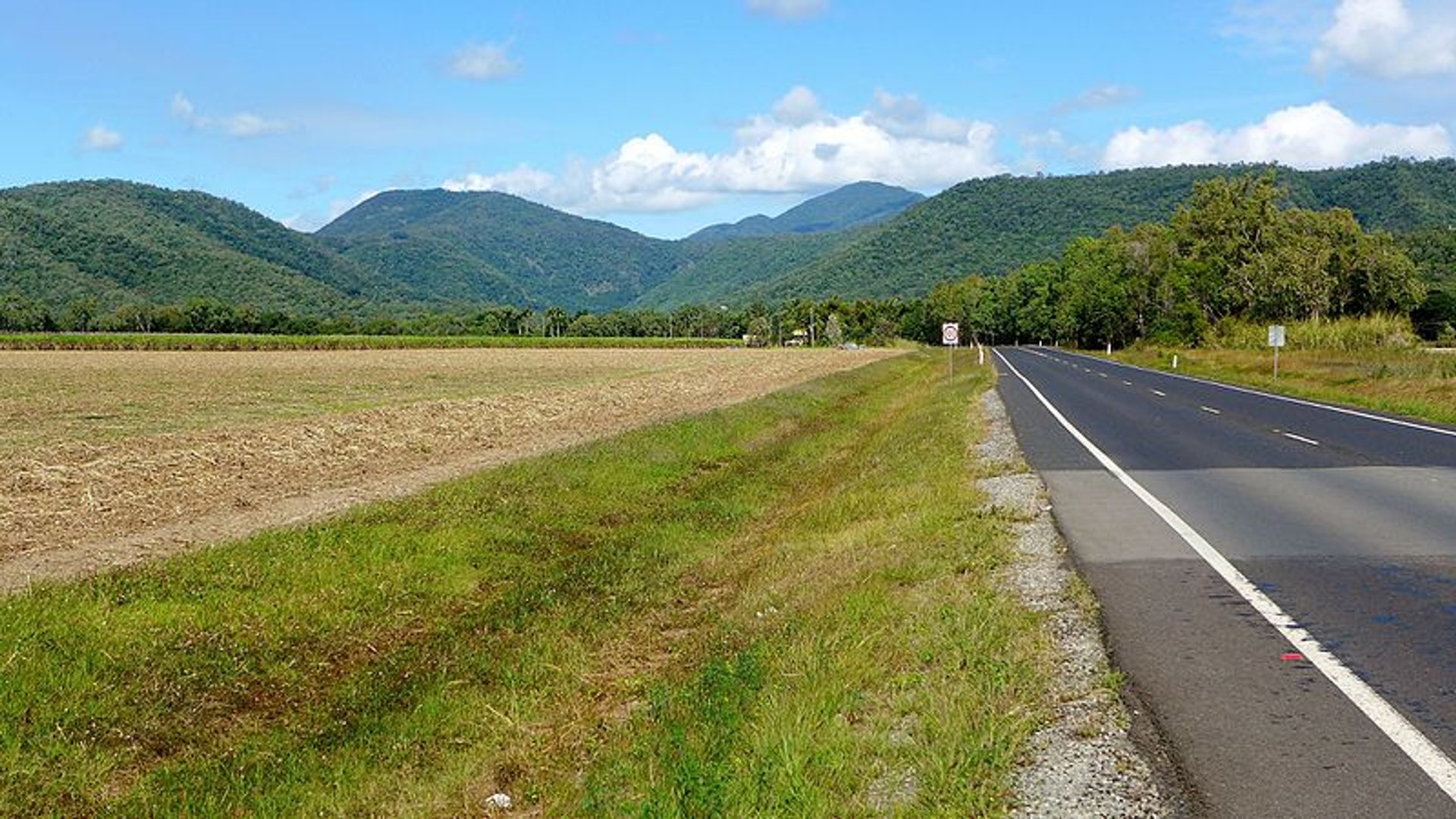 Captain Cook Highway in Tropical North Queensland is a major rival to Victoria's Great Ocean Road. Known also as Great Barrier Reef Drive, it provides stunning views of tropical rain forests, mountains, pristine beaches, and coral reefs. The highway starts in the city of Cairns and ends in Mossman, or there is an option to continue driving to Daintree to visit Daintree National Park. The road is 75 km (47 mi) long and is open year-round.
Captain Cook Highway provides access to many beautiful secluded beaches along the way which makes it one of the best drives in the country. There are also many lookouts along the way that give panoramic views of the Coral Sea. The coast is popular for hang gliders, motorcyclists, and other adrenaline-seekers. A Hackett bungee jumping in Cairns features a steel jumping tower in a tropical forest suspended over a pond. At the north part of the highway, you can stay in Port Douglas, a perfect destination for tours to the Great Barrier Reef.
Captain Cook Highway is also known as one of the best deep-sea fishing destinations, especially near Cairns. In many areas, you can fish from land. Marlin, whiting, and huge barramundi—you can get plenty of it. Also, don't hesitate to stop on Ellis Beach, by Mossman Gorge, and over the Daintree River to admire Australian flora and fauna.
Find hotels and airbnbs near Captain Cook Highway (Map)