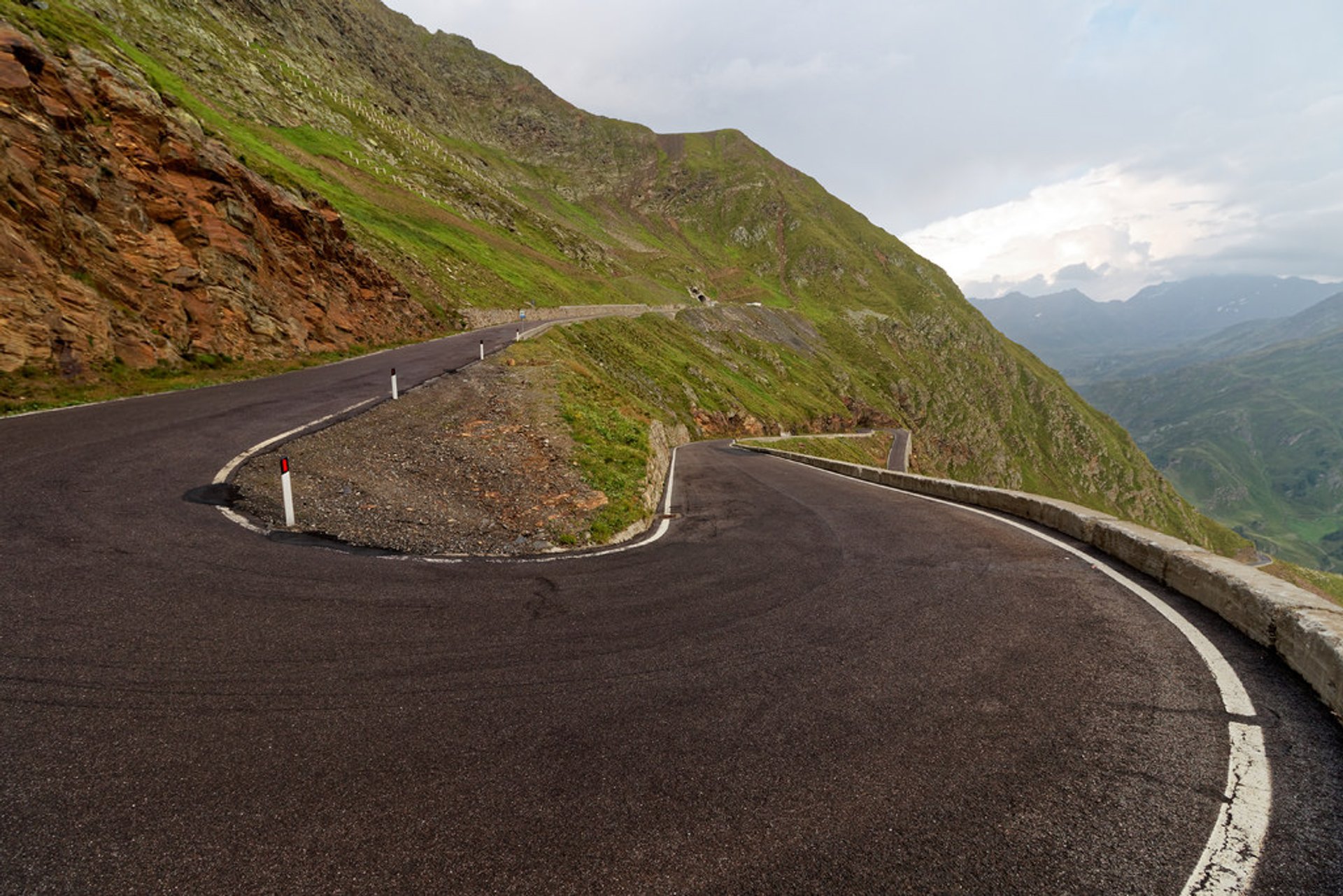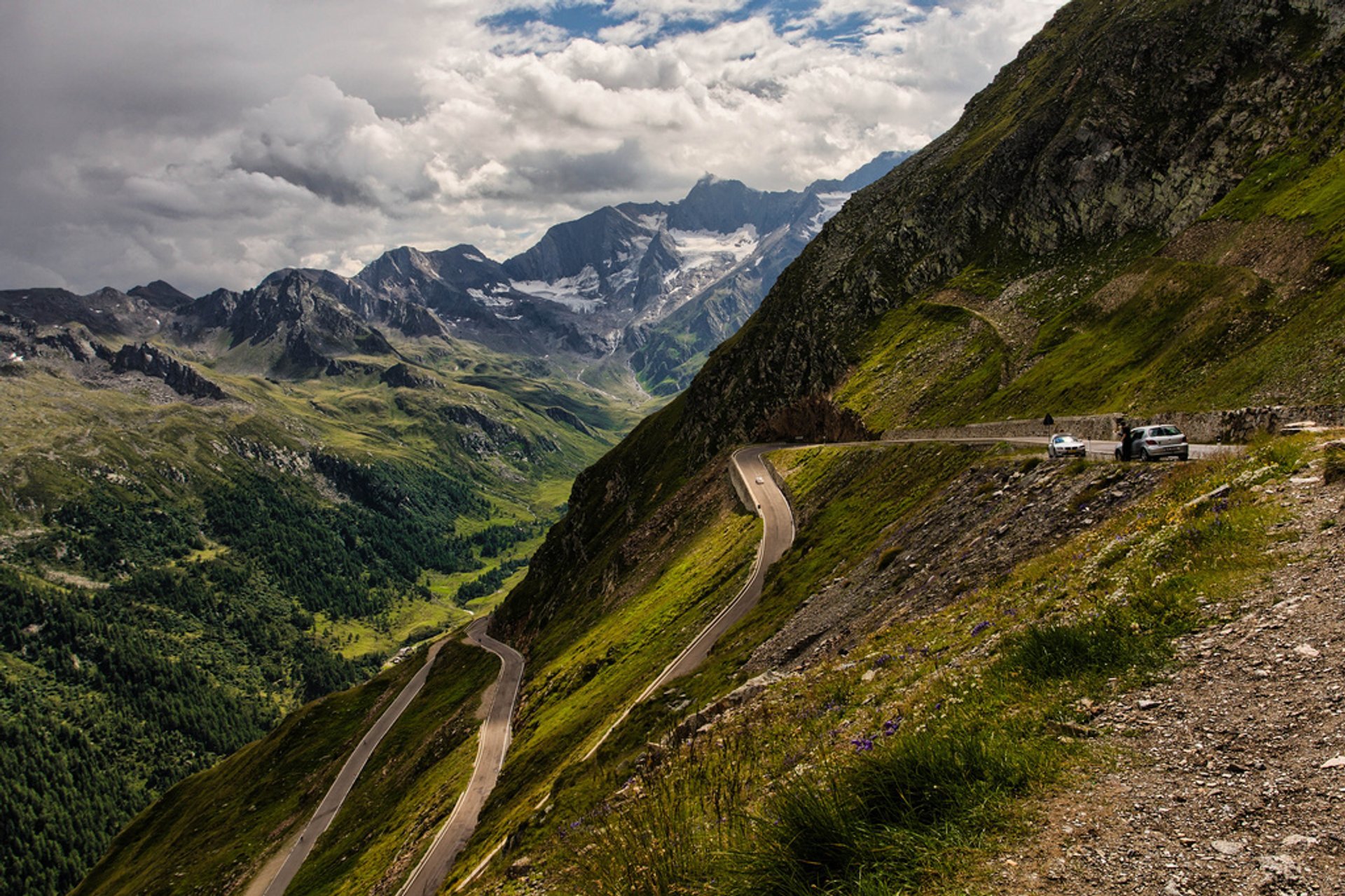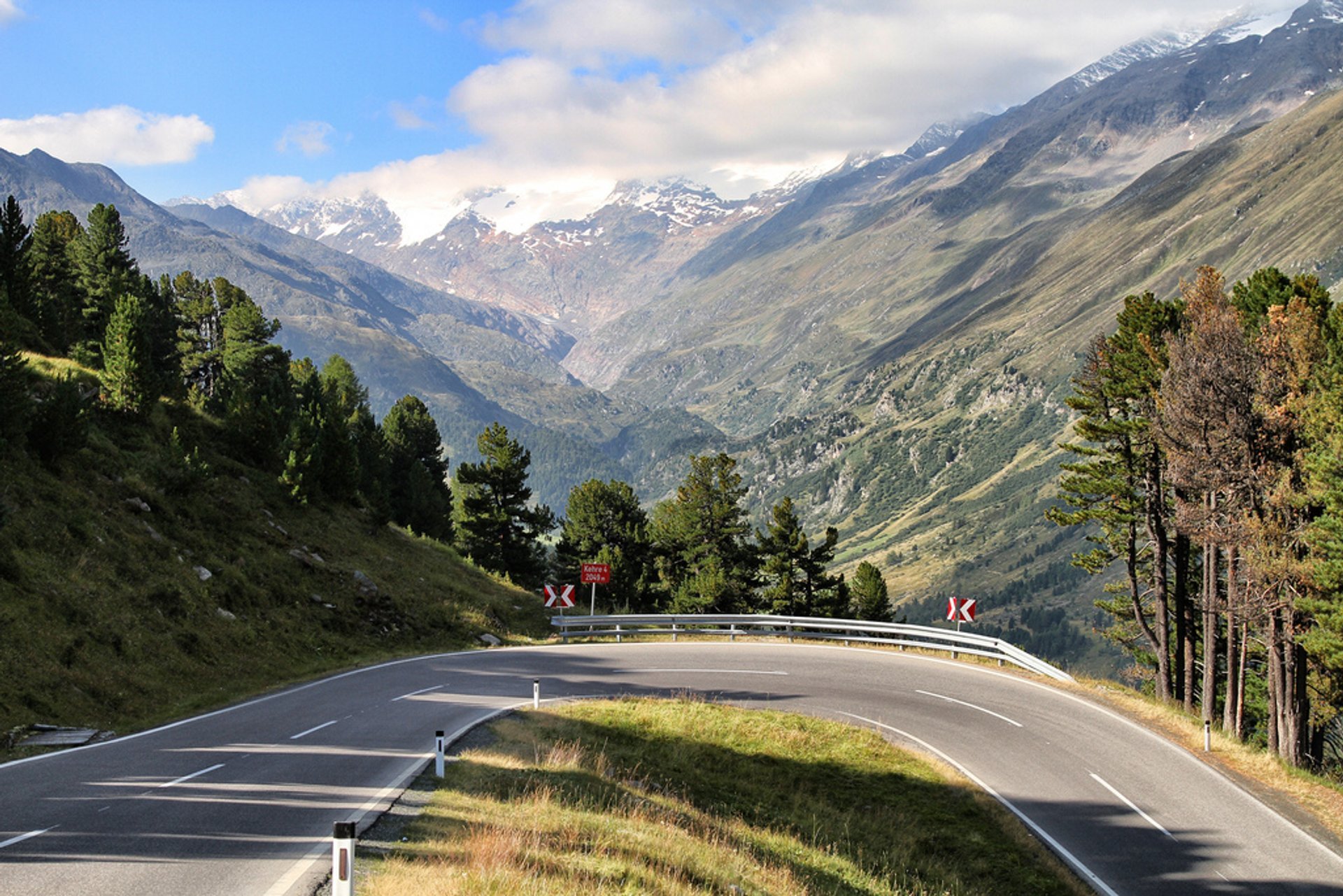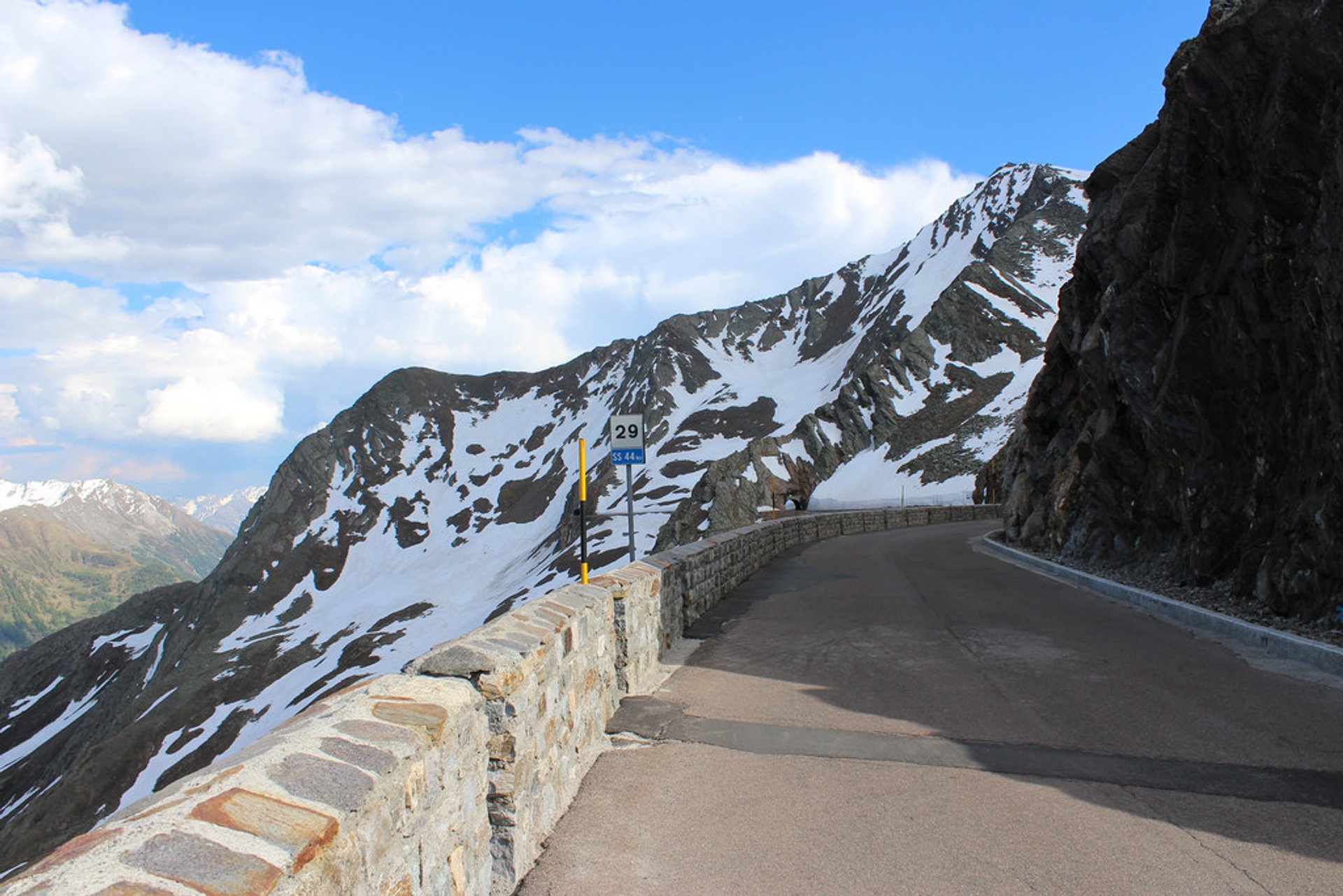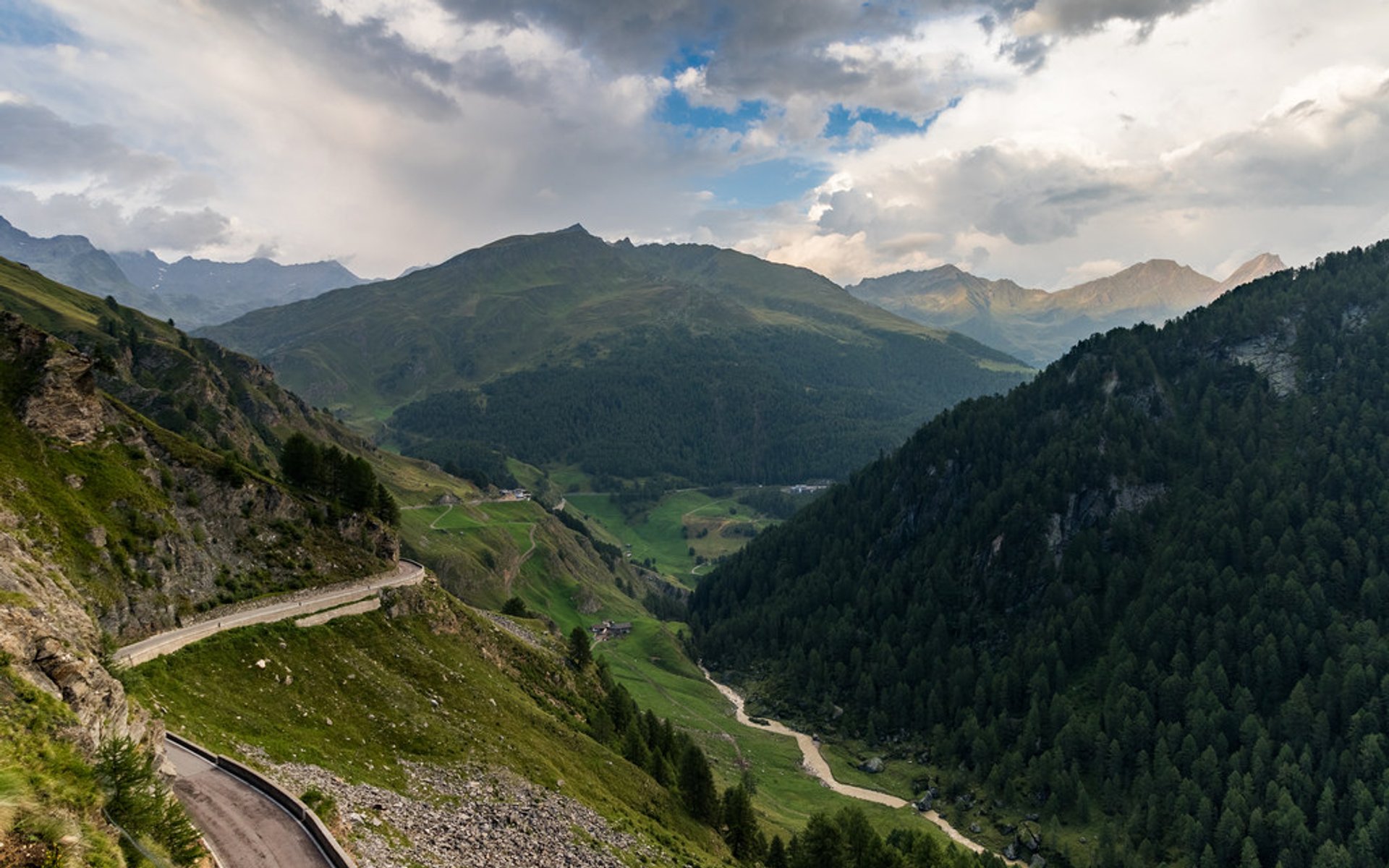 Timmelsjoch Pass (Passo del Rombo in Italian) links Ötztal Valley in Tyrol, Austria, with Passeier Valley in South Tyrol, Italy. This mountain pass is often called "secret" because it's not used that often. There is a lower Brenner Pass that is much more popular with drivers. That makes Timmelsjoch, with an elevation of 2,509 meters (8,232 ft), a perfect destination for a secluded, scenic drive. It bridges the saddle point between the mountain peaks of Jochköpfl and Wurmkogl, both over 3,000 m (10,000 ft) above sea level. Due to harsh winter conditions, Timmelsjoch High Alpine Road is only open for driving from June to October.
Timmelsjoch High Alpine Road over the pass is popular with cyclists and motorcyclists. Every August, thousands of cyclists take part in the Ötztaler Cycling Marathon, climbing four mountain passes in 238 km (148 mi). Steep and narrow, it is closed for trucks and trailers. Breathtaking 30 hairpin bends and a maximum gradient of 13% ensure an exciting drive. Stone markers on the pass indicate the Austria-Italy border. Dramatic views open up on the southern side of the pass.
Once on the top, visit the new Pass Museum that resembles a boulder based in the North Tyrolean side but facing the South Tyrolean side, representing the cross-border nature of the Timmelsjoch experience. Inside the museum you can learn the stories of pioneers of the High Alpine Road and history of the Timmelsjoch High Alpine Road. The Timmelsjoch area has been attracting shepherds since the Stone Age. A brooch, found near the Schönbodenlacke, dates back to La Tène period (in 300 BC) and proves that the pass was used during that time. The paved road was constructed in 1955-1959.
Besides the scenic views, Timmelsjoch pass boasts rich fauna and flora gradually changing vegetation from lush mountain meadows, weather-beaten pine trees, and flowering Alpine roses to high barren Alpine landscapes with snow-covered fields even in the summer months. Sometimes you can spot sheep, goats, or even ibexes crossing your path. As you get to the southern slopes, the climate changes to Mediterranean, and you can see twists and vines unfold their leaves on the hills.
Find hotels and airbnbs near Timmelsjoch (Map)