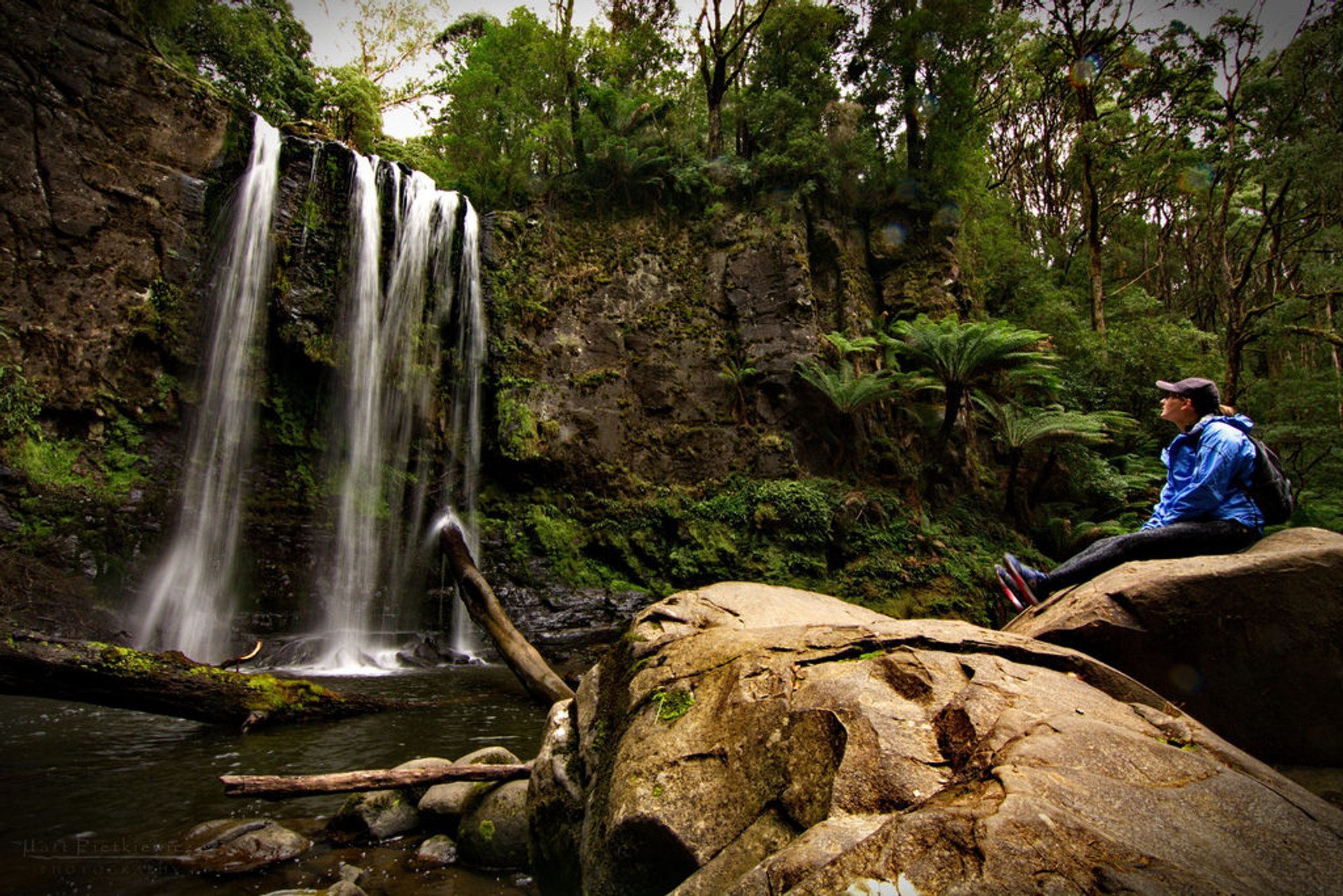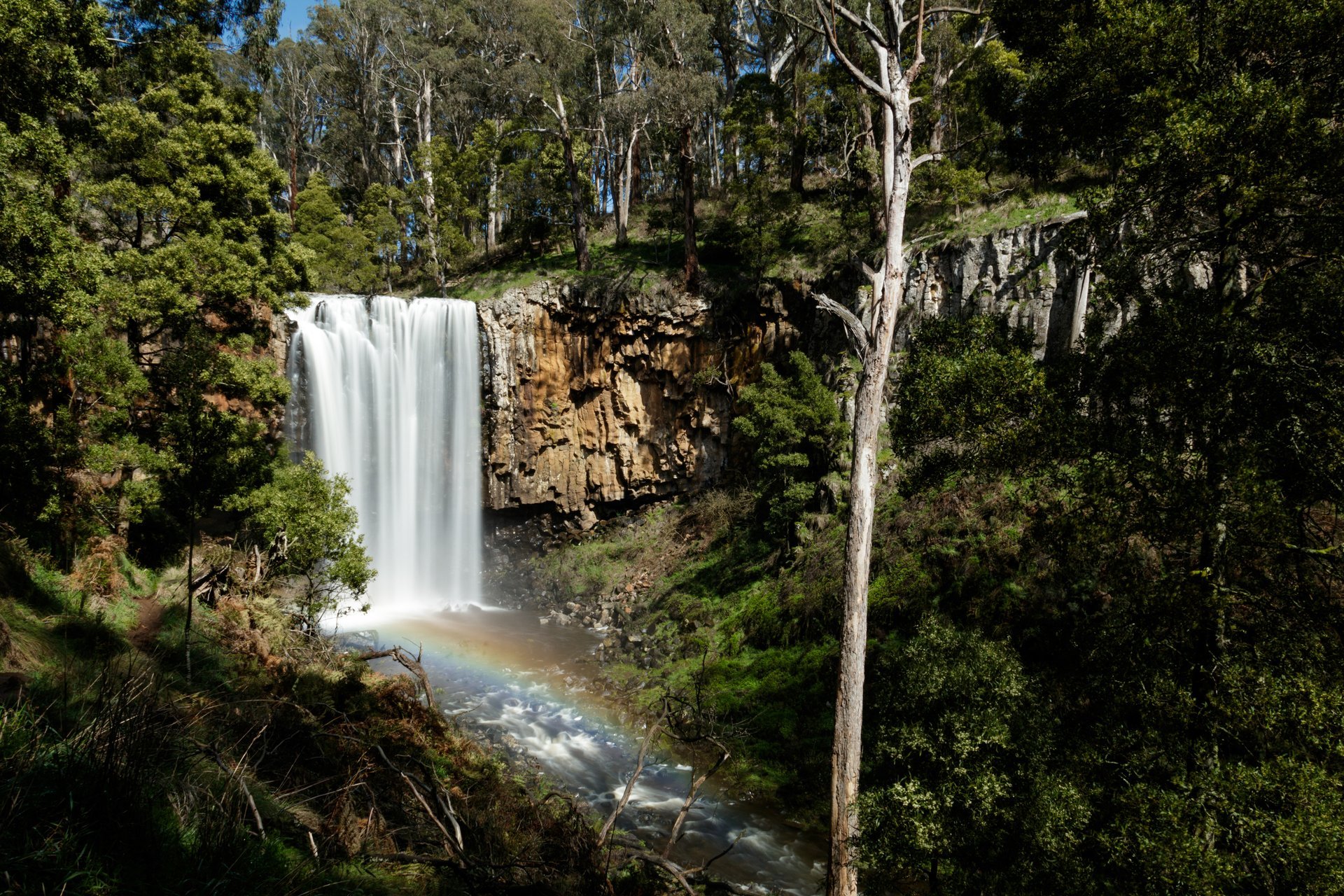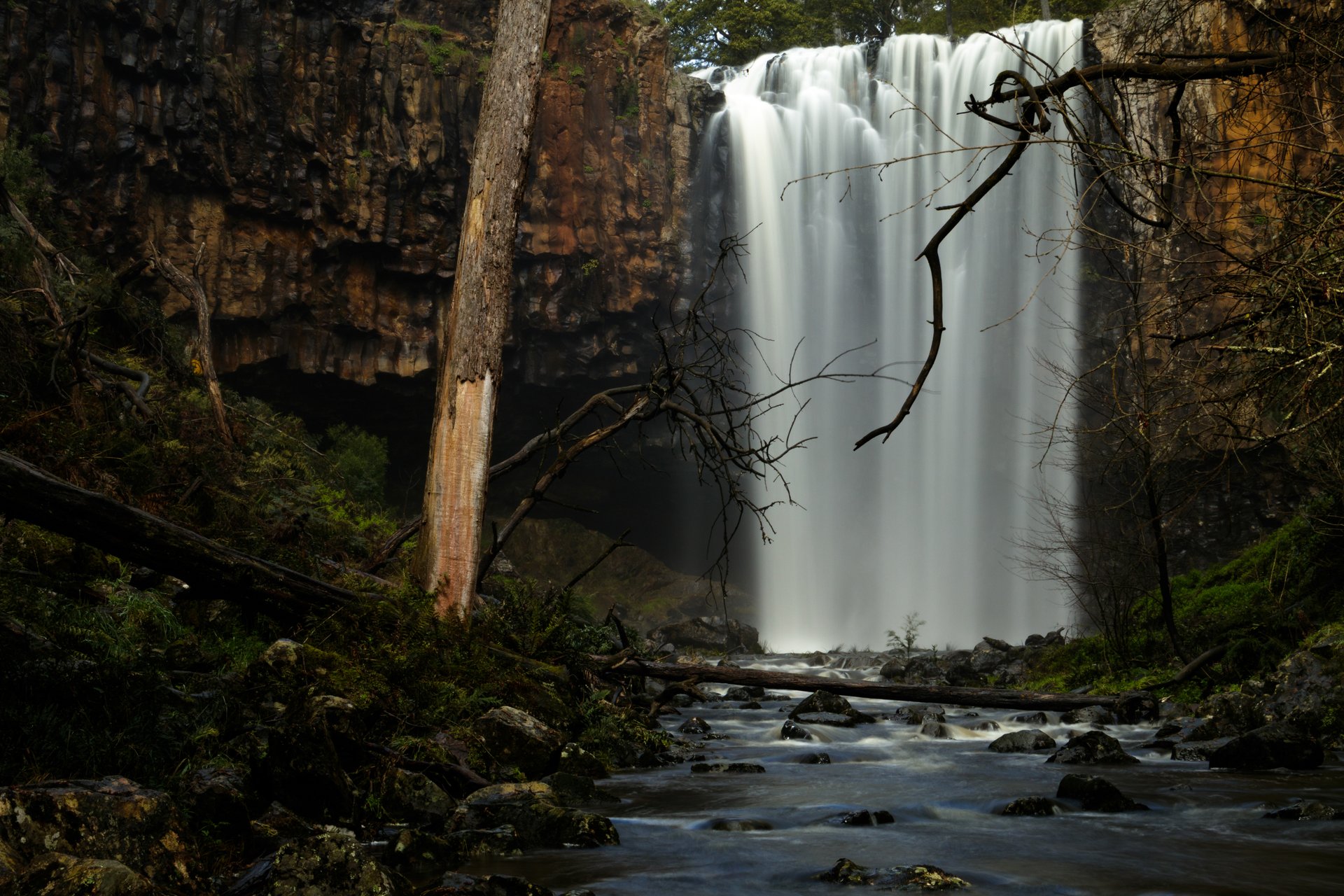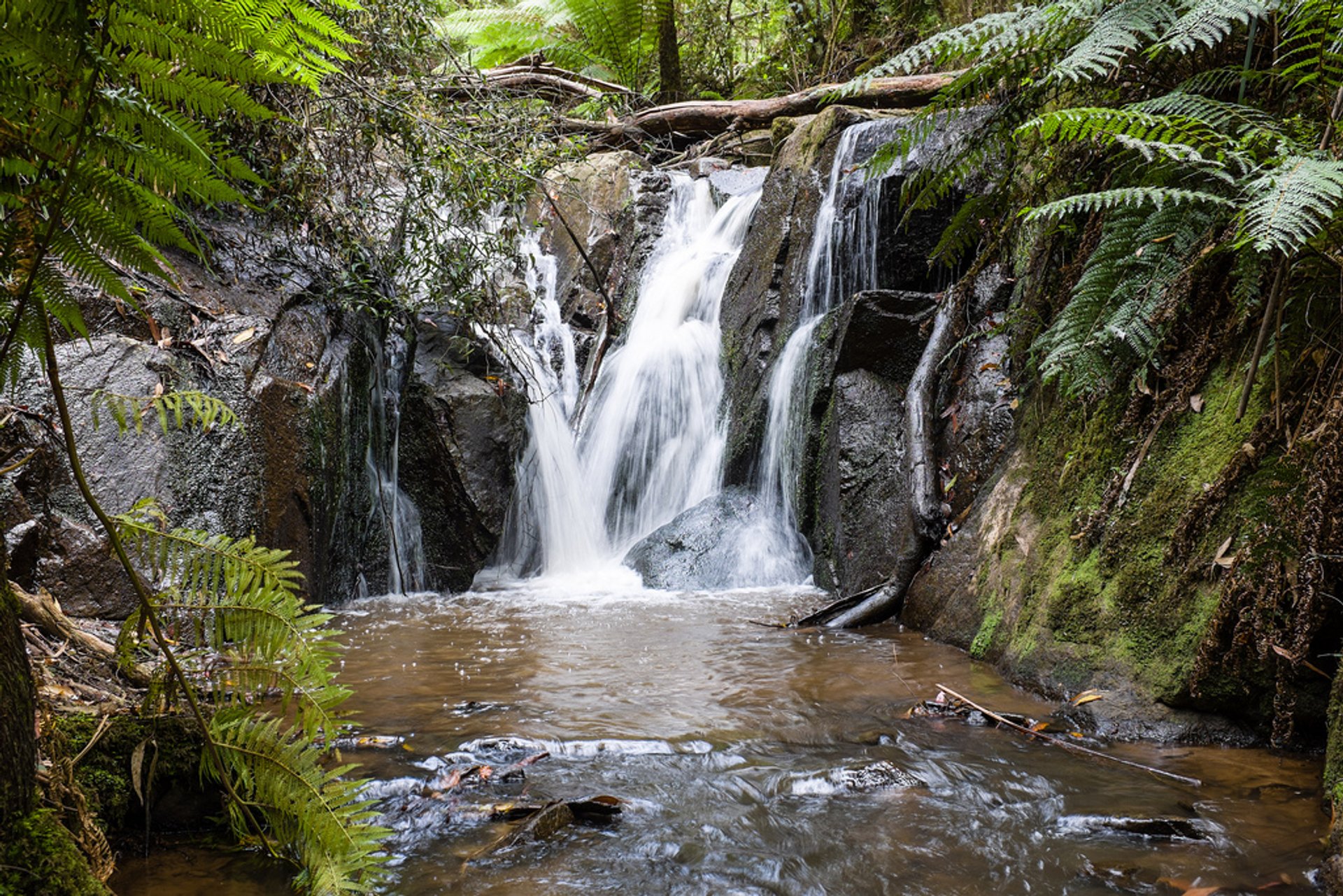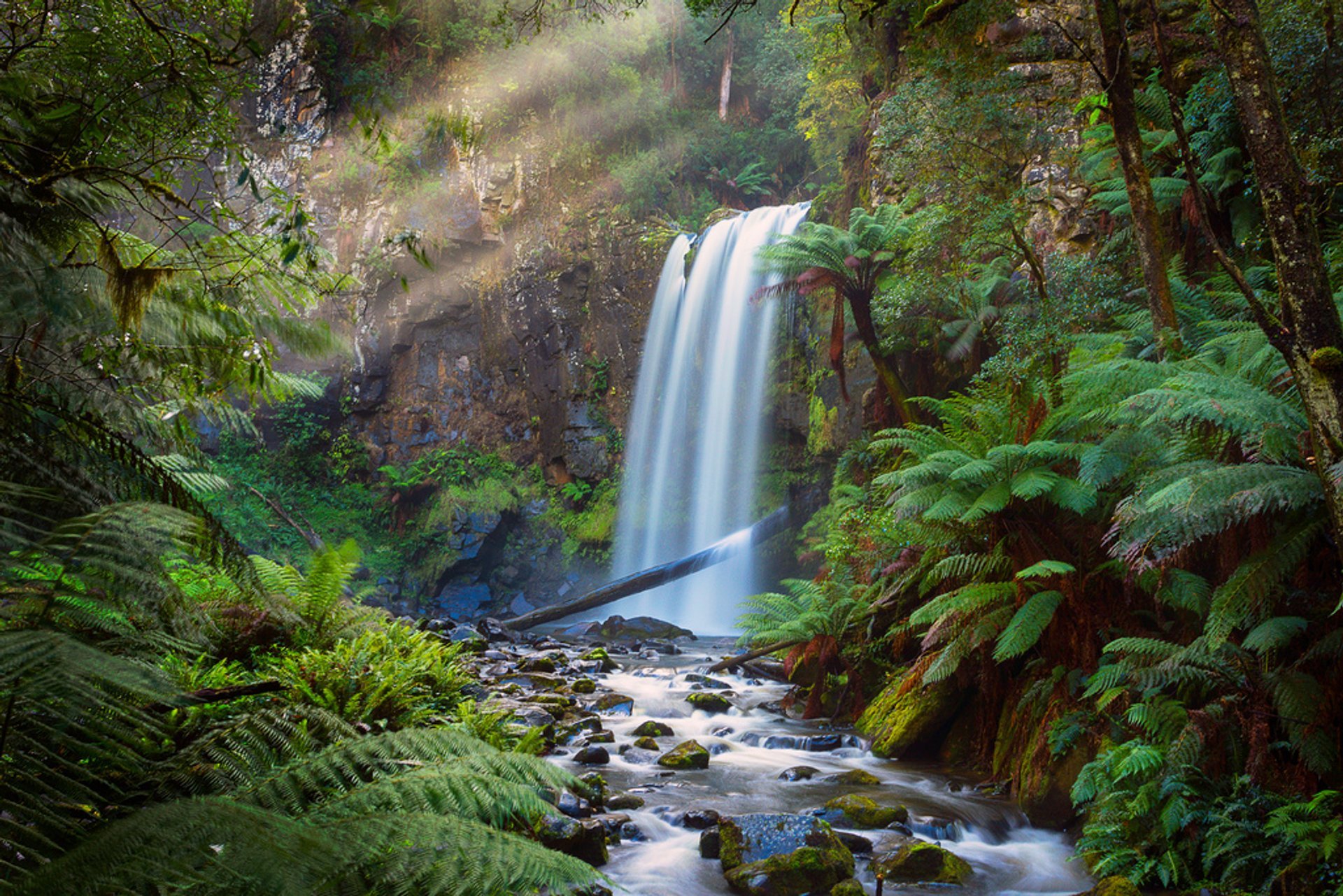 There is something very special in watching the infinitely overflowing stream of water, sparkling with all the colours of the rainbow. Victoria has a number of spectacular waterfalls—some easily accessible and near the roads and others require a hike through beautiful natural landscapes.
It is worth noting that the most beautiful waterfalls can be seen in winter, after the rains, when they get drenched with water, and the stream is powerful and full.
Spend the day out in nature, enjoying it from the observation platforms of Olinda Falls in the foothills of Dandenong Ranges. Trentham Falls is located in the wooded area of the Wombat State Forest and is one of the longest waterfalls in Victoria, submerged 32 meters above the basalt pillars. If you travel along the Great Ocean Road, you will meet Hopetoun Falls along the way.
Three waterfalls will be a bonus on the way to Ferntree Falls. Very beautiful Beauchamp Falls, which falls into the pool among the giant ash trees. Going to Marysville you will find the high Steavenson Falls, one of the highest waterfalls in Victoria, with five cascades of 122 meters. A quick walk to the top of the fall and back takes about 40 minutes. As a bonus, you can watch the amazing lyrebird of Australia among the dense forest, which perfectly imitates any sounds.
Find hotels and airbnbs near Waterfalls near Melbourne (Map)