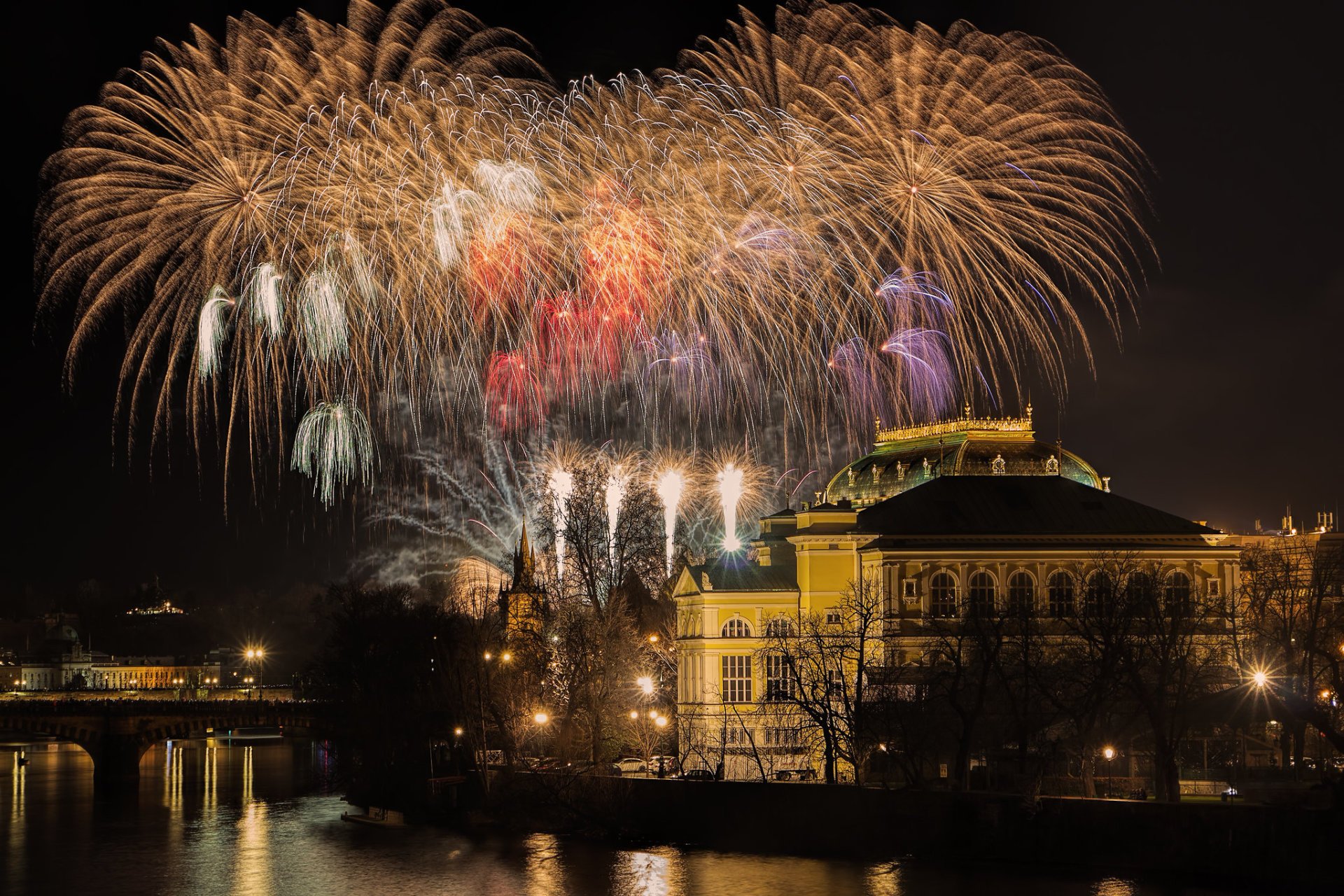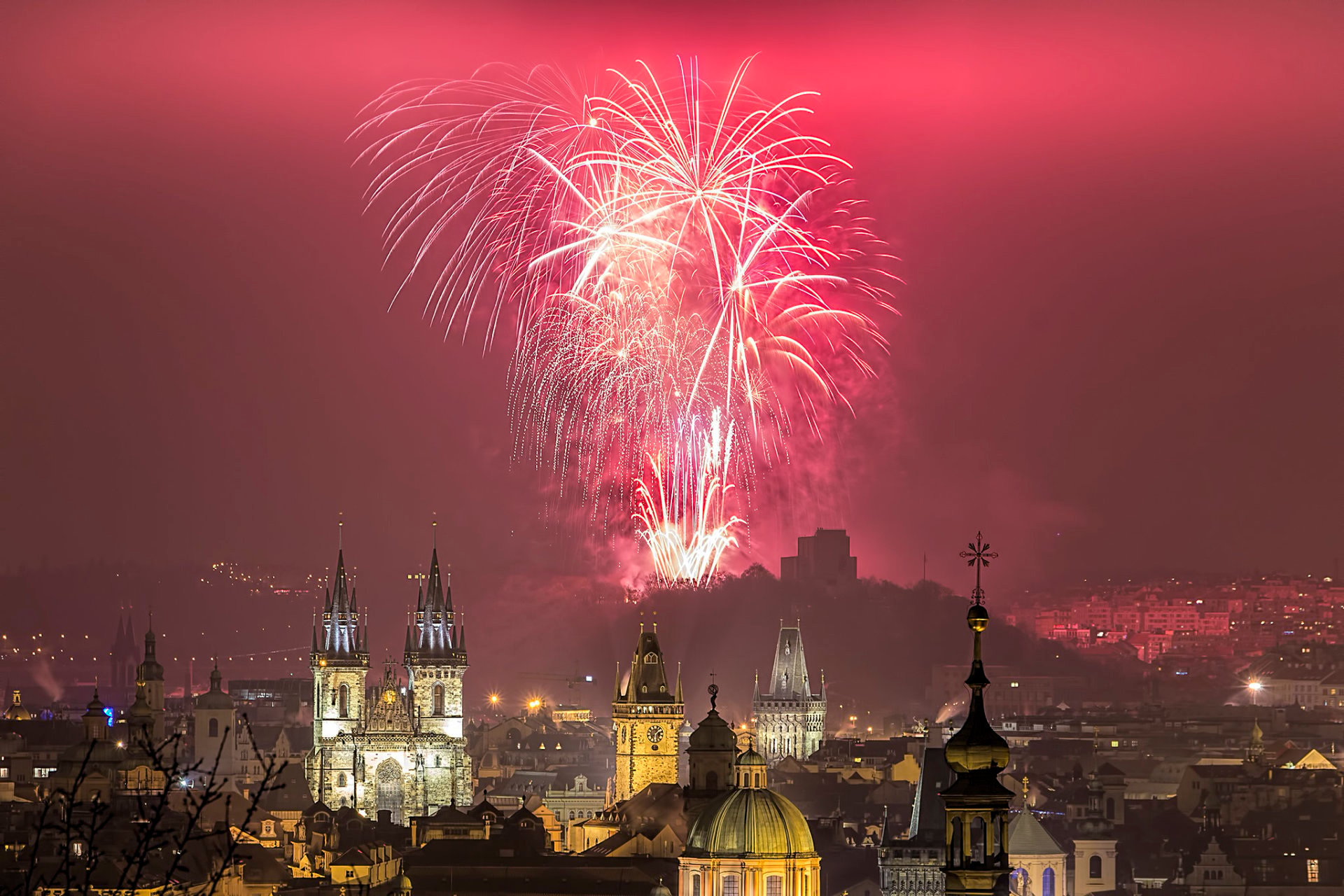 Prague has always been famous for its bars and unique, vibrant atmosphere, which suits perfectly for the end-of-year celebrations. Wenceslas Square, right in the heart of the city, is the main magnet for locals and tourists celebrating New Year's Eve in Prague. Plenty of bars and stalls operate all night, offering excellent Czech beer and mulled wine for those prepared to party till the wee hours. The medieval Old Town Square, where the main Prague Christmas Market is located, is another beacon for crowds. In some years, there's a music and entertainment program, which contributes to the festive atmosphere.
Prague has always had spectacular fireworks displays, announcing the arrival of the New Year. However, in recent years, the city made a decision to replace fireworks with an environmentally friendly alternative, like projection mapping. There are still many smaller private firework displays, which are bursting in color over Prague right at midnight. One of the most popular spots for viewing fireworks is the iconic Charles Bridge.
On January 1st, there's also a municipal firework show at 6 pm, which is set off from Letna Park. It could be viewed best from Čech and Štefánikův bridges and the Vltava river banks across from Letna Park.
If you want to see the fireworks, but would rather avoid crowds, a river cruise could be an excellent idea. Vltava River boat operators offer a variety of cruise options. Some include a luxe dinner, live music, or DJs. The Prague Jazz Boat Evening Cruise is quite popular during the holidays. No matter where you choose to welcome the arrival of New Year, Prague's gorgeous architecture, excellent food, and warm, friendly atmosphere will make this night special!
Find hotels and airbnbs near Prague New Year's Eve (Map)