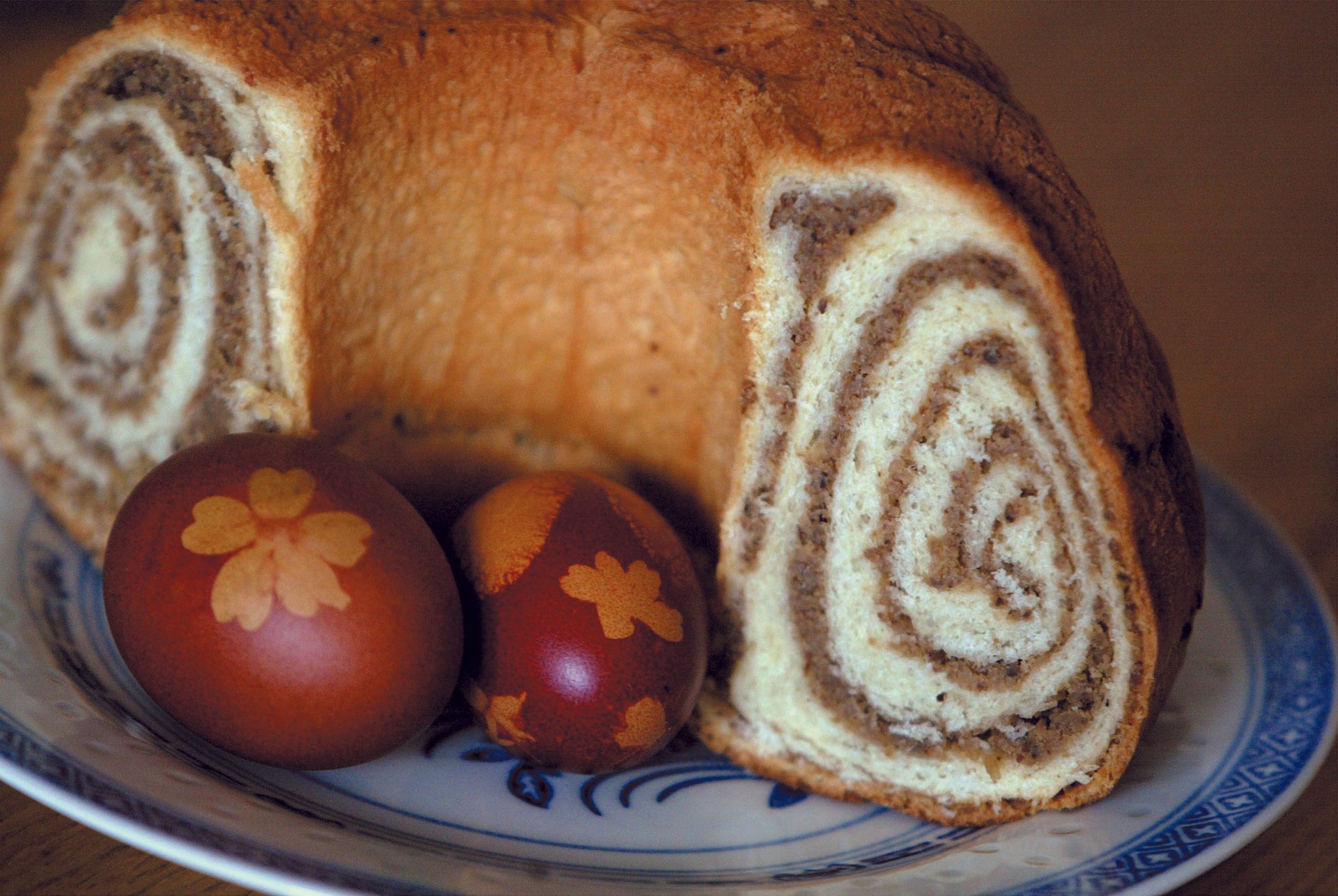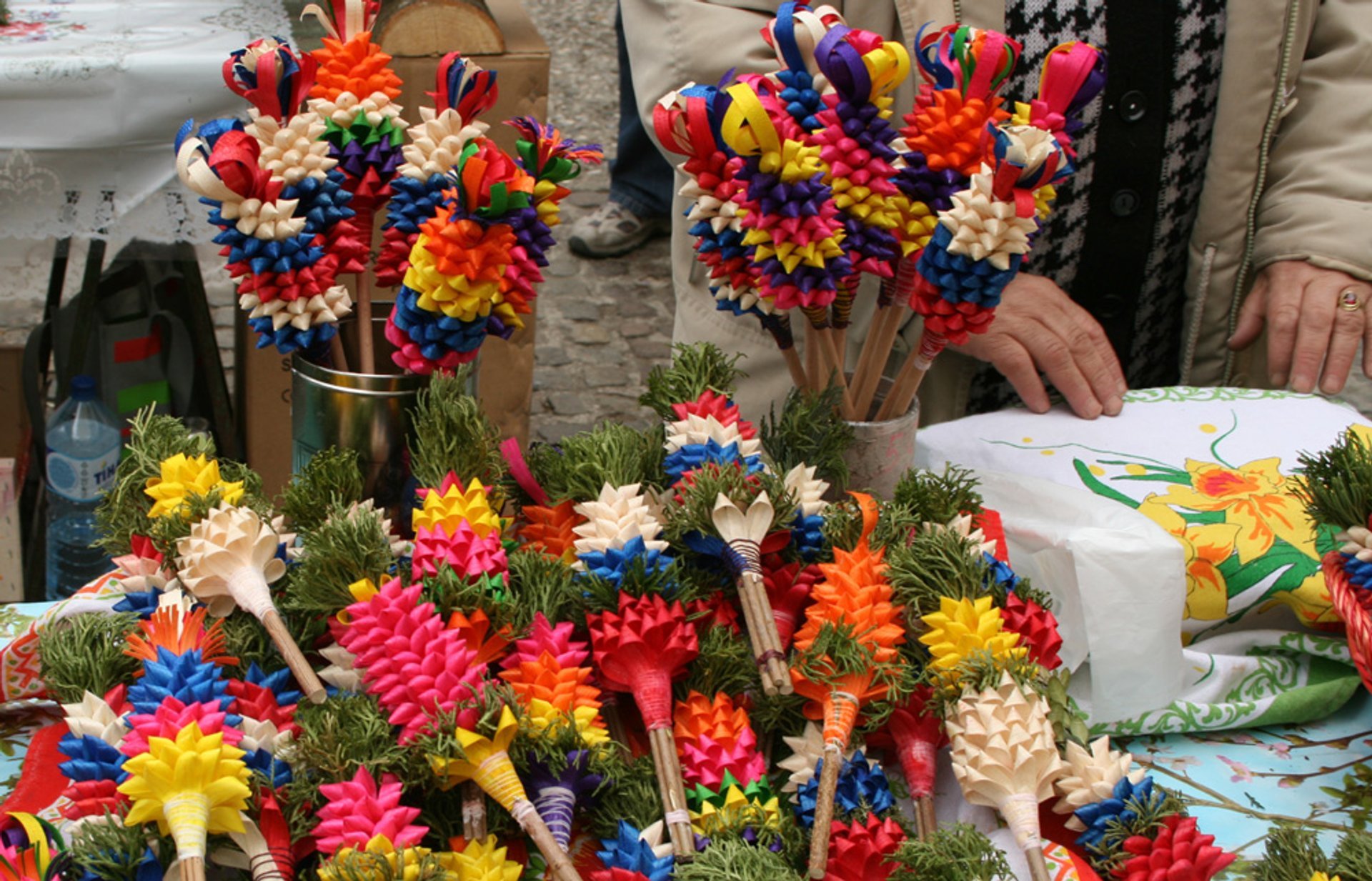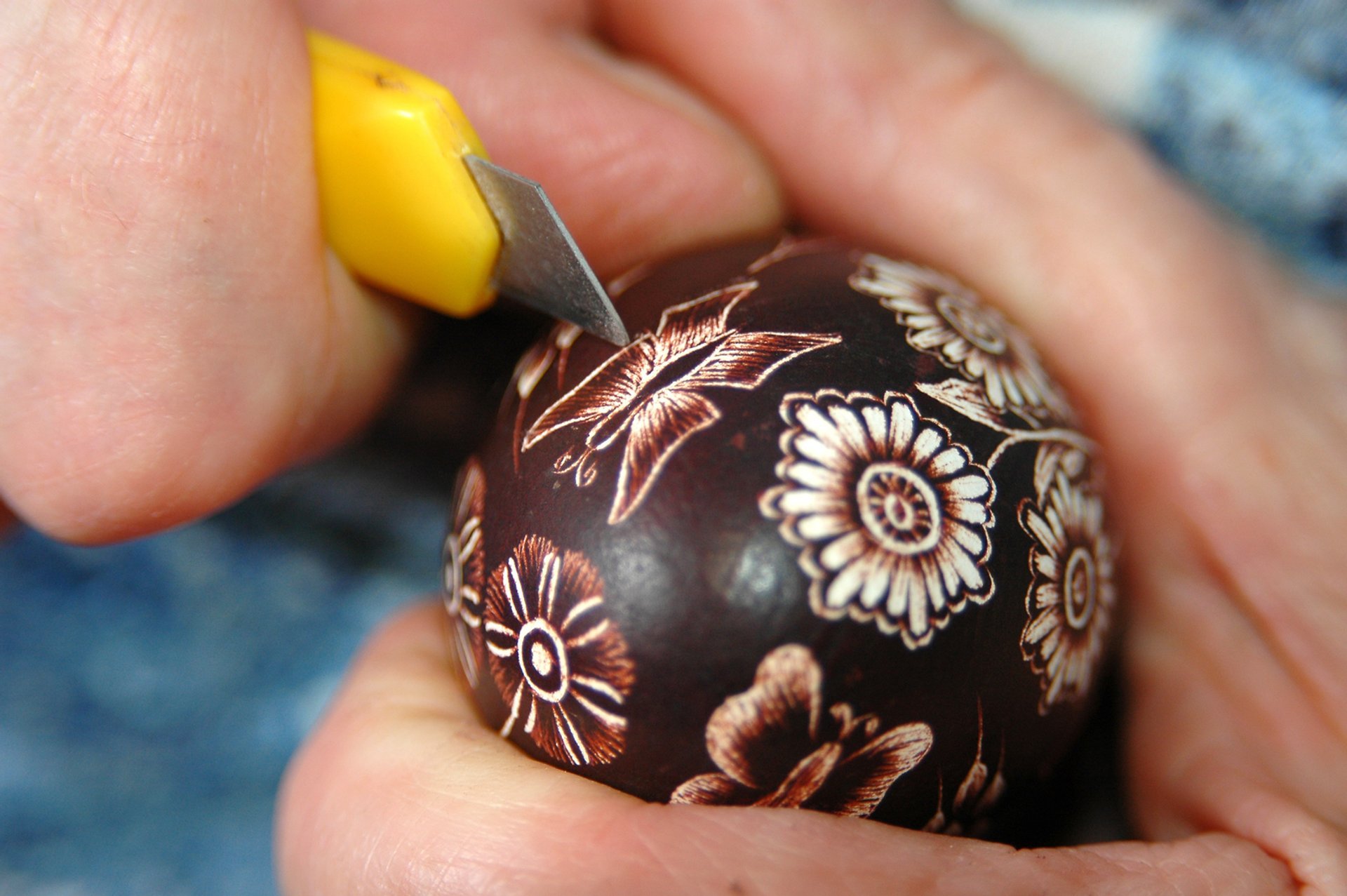 ©
Srdjan Živulović - Bobo | slovenia.info
Easter in Slovenia is celebrated in a very vibrant and cheerful way. People set their tables with lots and lots of food and the essential colorful, decorated eggs. The best place to attend a solemn Easter mass in Ljubljana is St. Nicholas' Cathedral located on Dolničarjeva street.
Palm Sunday
Festivities start on Palm Sunday at local churches. A popular tradition is to bless sheaves of greenery and plait traditional bundles. The most famous is the lively Ljubljana Bundle which can be easily bought at the flower market beside the Cathedral in Ljubljana. This tradition originates in pre-Christian times, as bundles symbolize fertility.
Easter Sunday
Easter Sunday is also the time to hear the bells of various churches that play unique melodies. After Easter mass, people gather at festive tables. Slovenian Easter foods include boiled eggs, ham, horseradish, and potica. It is the most popular Slovenian Easter cake which is baked in special dishes. In different regions, there are local varieties of potica. A fun tradition during Easter dinner is a game of crushing eggs especially favored by kids.
Find hotels and airbnbs near Easter (Map)