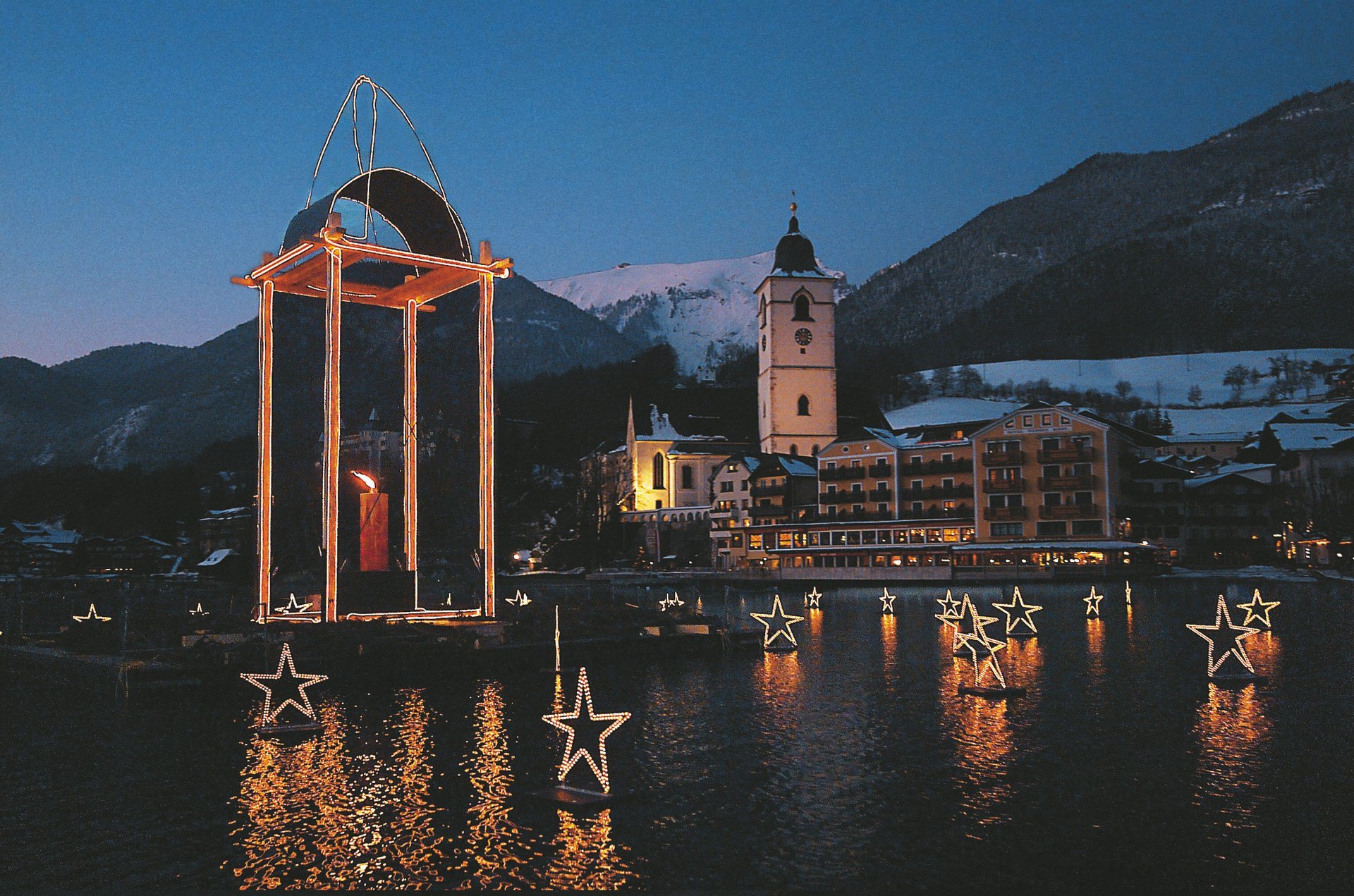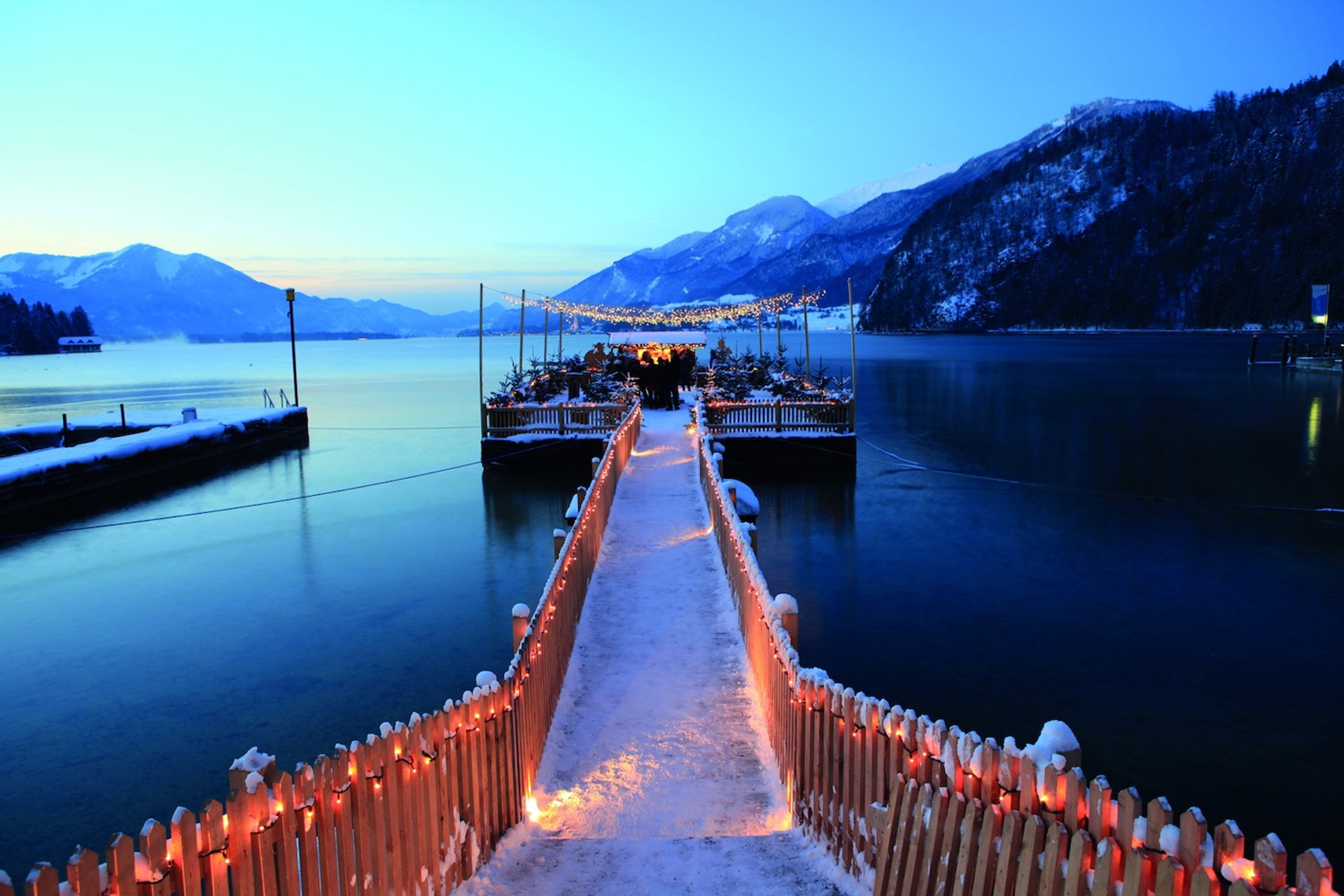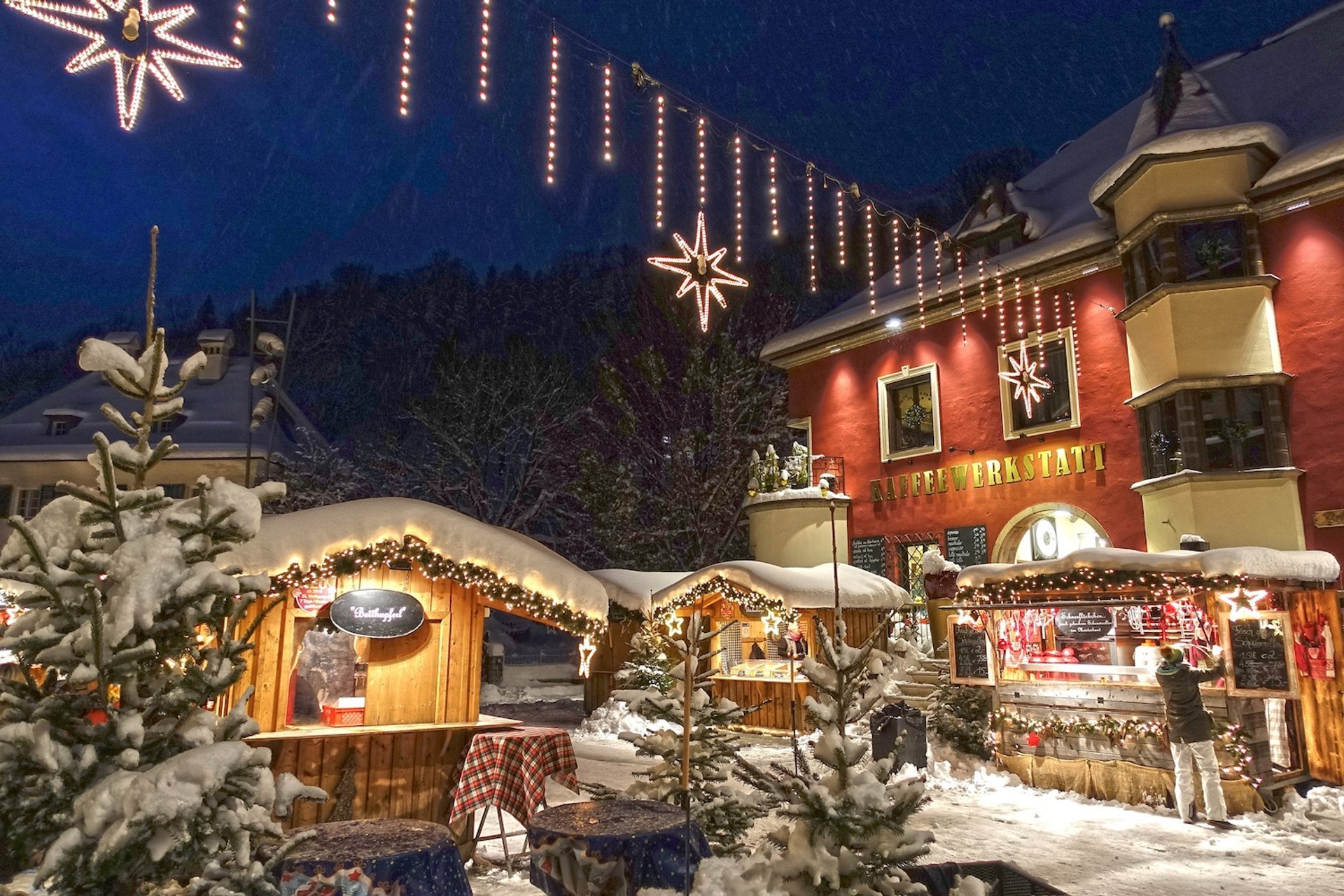 See accommodations nearby
Austria's Alpine region is a magical place, especially during winter and the holiday season. Don't miss the chance to visit one of the most beautiful Christmas Markets at Lake Wolfgang in Strobl, St. Wolfgang, and St. Gilgen. Hundreds of Christmas trees, beautiful decorations, thousands of candles and lanterns—all make for an atmosphere similar to a cozy holiday get together among family and friends. You can also try a romantic boat ride on the lake or a lovely snowy walk through the nearby villages.
The village of St.Wolfgang becomes a true winter wonderland. Its center is filled with candles and torchlights, creating a cozy atmosphere. A few solid, rustic market stalls line the promenade from the Postplatz Square to the lakeside. The town of St. Gilgen, where the Mozart family lived for many years, features a baroque setting for the Advent market. Visitors can stop by the Mozart house and Mozartplatz. The local market offers many Mozart-related souvenirs. Picturesque stall facades there were designed by Raja Schwahn-Reichmann.
Meanwhile, Strobl's nearby village is known for its special romantic atmosphere and a few prominent Nativity-scenes. Christmas markets in Strobl and St.Gilgen are closed from Monday through Wednesday. In comparison, the St. Wolfgang market operates every day.
The three villages on the lake are connected by ferries from the Lake Wolfgangsee boat company offering spectacular views of the Advent markets from the water. Comfortable ferries run from Strobl to St. Wolfgang and then on to St. Gilgen with intervals of about 30 minutes on the weekends. The ferry stops at all stations St. Gilgen, Strobl, St. Wolfgang Markt, and St. Wolfgang Schafbergbahn. Warm yourself up with a cup of mulled wine, and enjoy the ride!
Find hotels and airbnbs near Christmas Markets at Lake Wolfgang (Map)