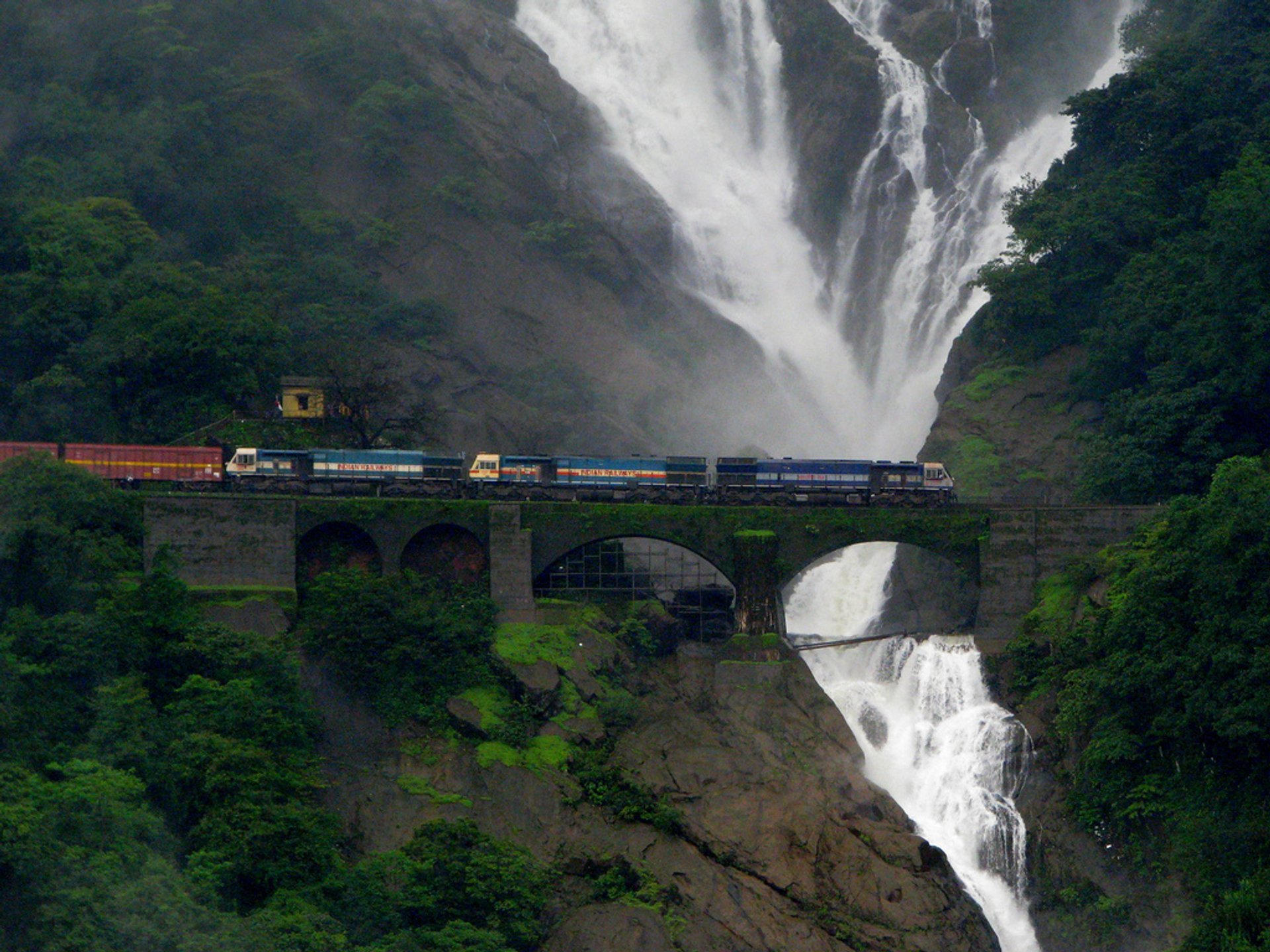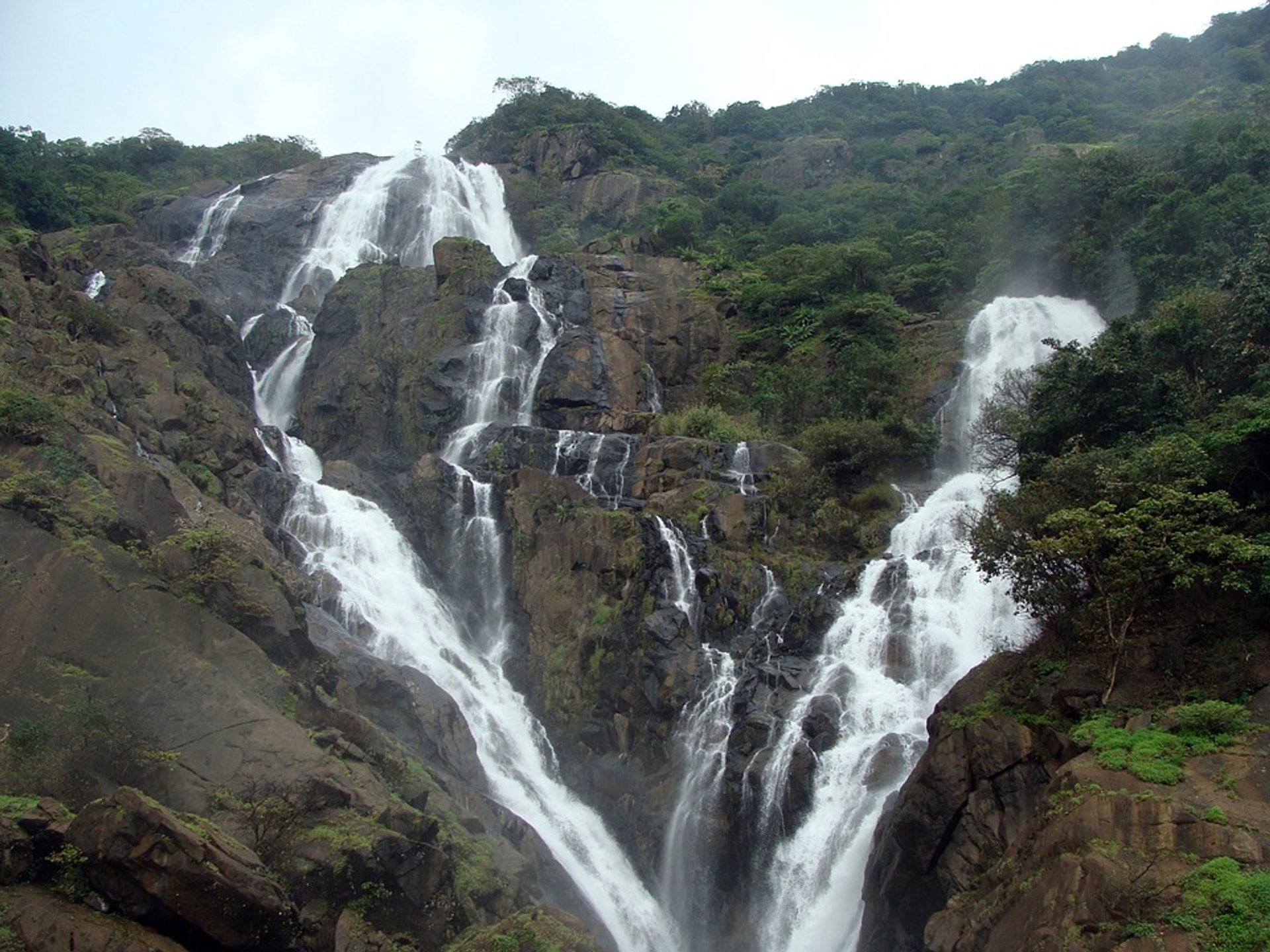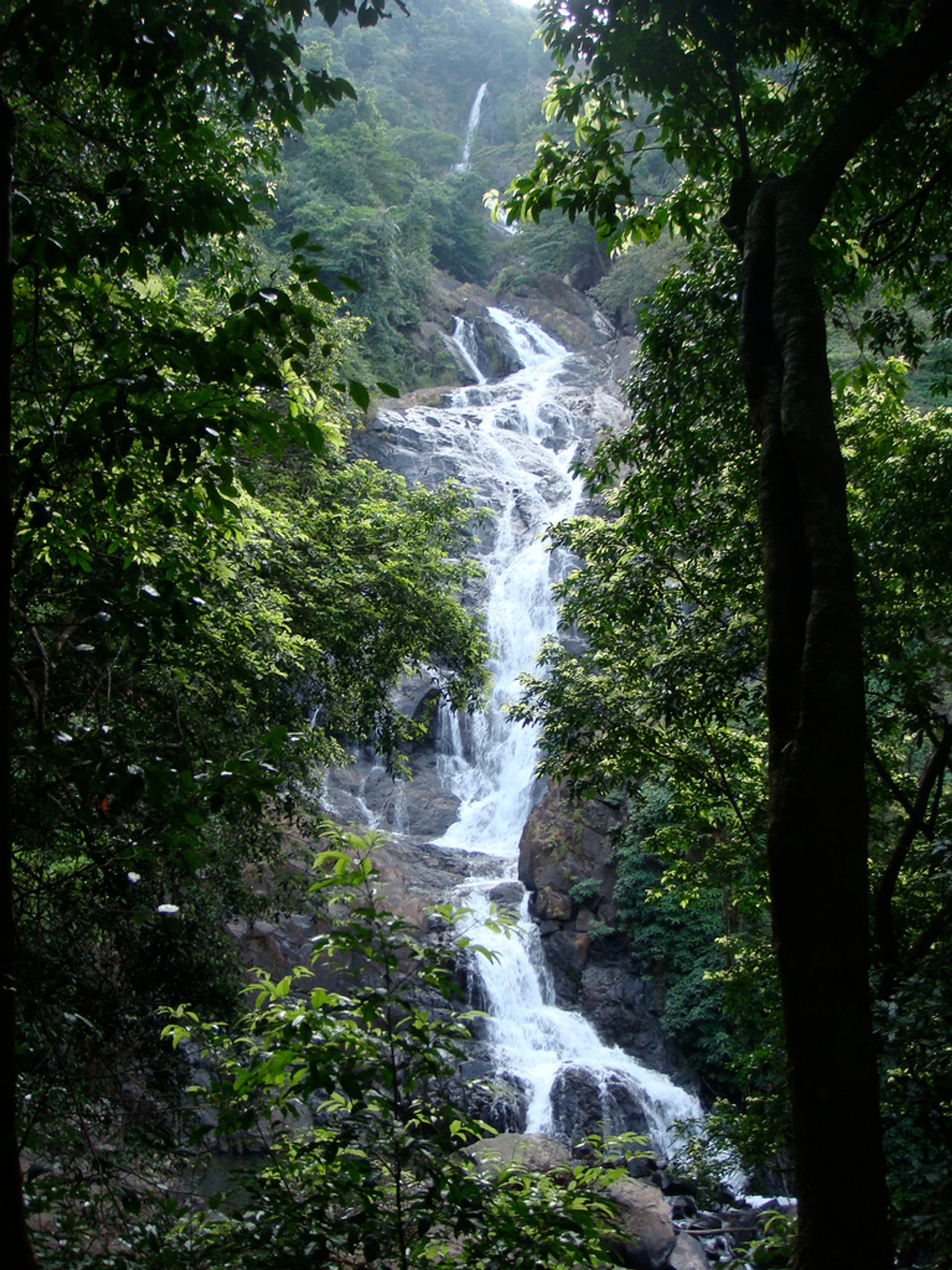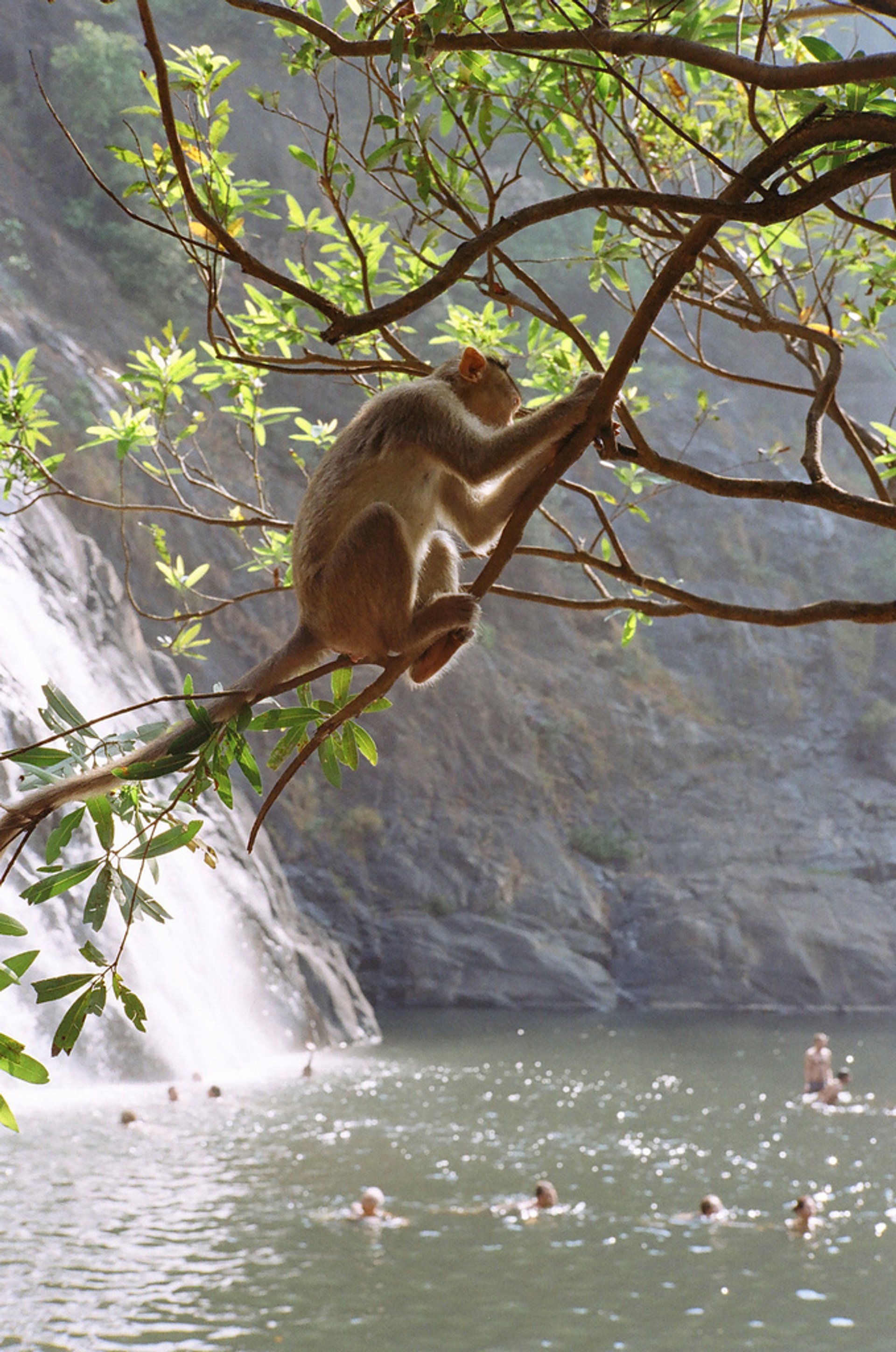 Being one of India's best tourist destinations, Goa is full of lakes, springs, and waterfalls. The Dudhsagar Falls, meaning the Sea of Milk, is one of the highest in India and among the hundred highest waterfalls in the world. This four-tiered waterfall is located right on the border of two Indian states—Goa and Karnataka, on the Mandori river. It is 310 m high and 30 m wide. It isn't too spectacular during the dry season, but when the rains come it becomes more powerful and especially gorgeous. The peak of its beauty is during the monsoon season from mid-June to September.
The Tambdi Waterfall is another majestic cascade, on par with Dudhsagar. The Arvalem or Harvalem waterfalls are located in North Goa. This 50 m high waterfall cascades down from the mountains and forms a beautiful lake at the bottom which is perfect for swimming. You can also find lots of fruit trees here.
The Hivre waterfalls is an amazing place of untouched nature and lush greenery. Here you can find 16 waterfalls and makes for a great trip if you like trekking. Kuskem Falls is less known but no less beautiful. It is hidden deep in the jungle and falls from a height of 30 m. You can enjoy plenty of spectacular flora and fauna on the way to this waterfall.
Find hotels and airbnbs near Waterfalls at Peak Flow (Map)