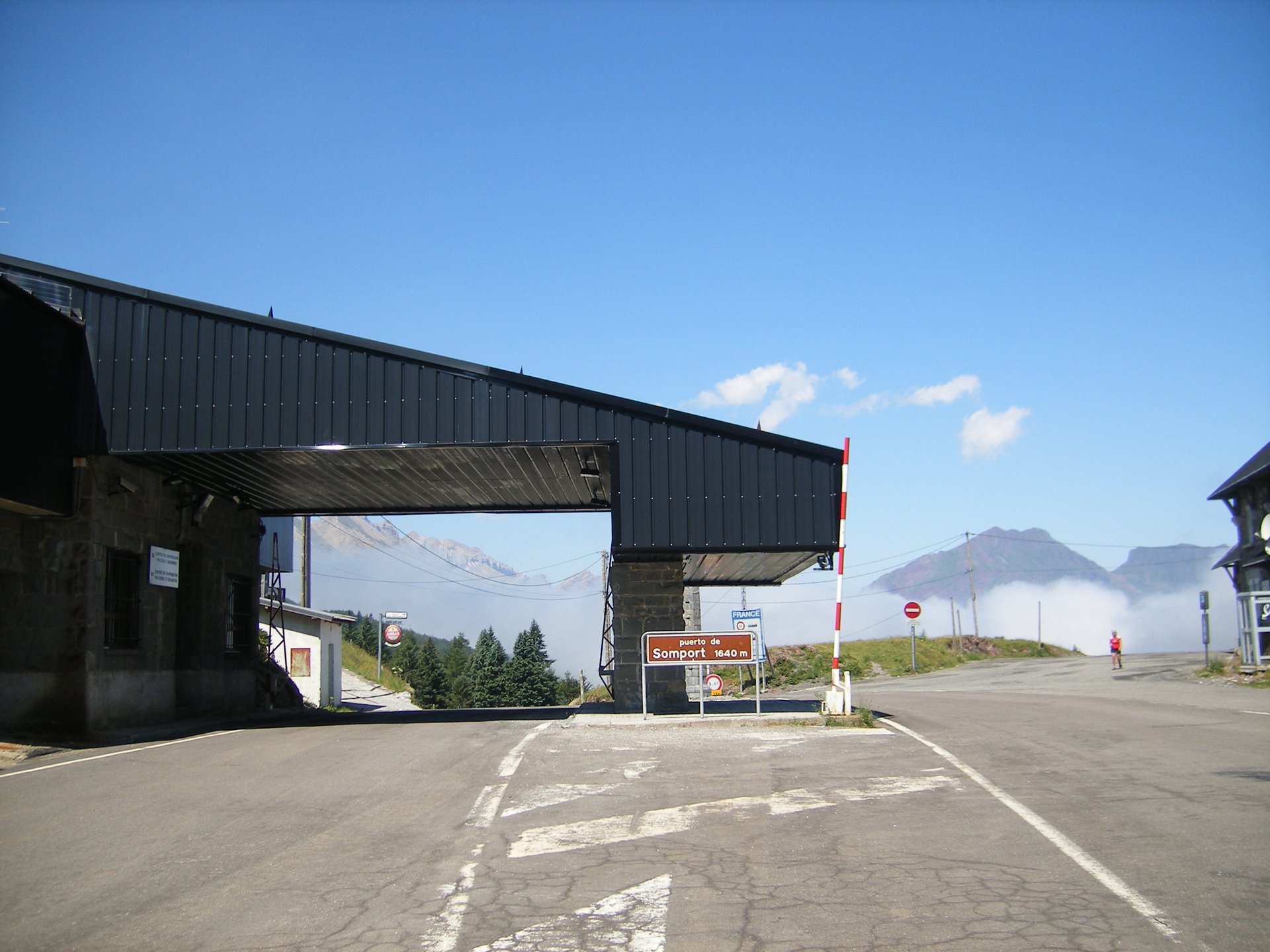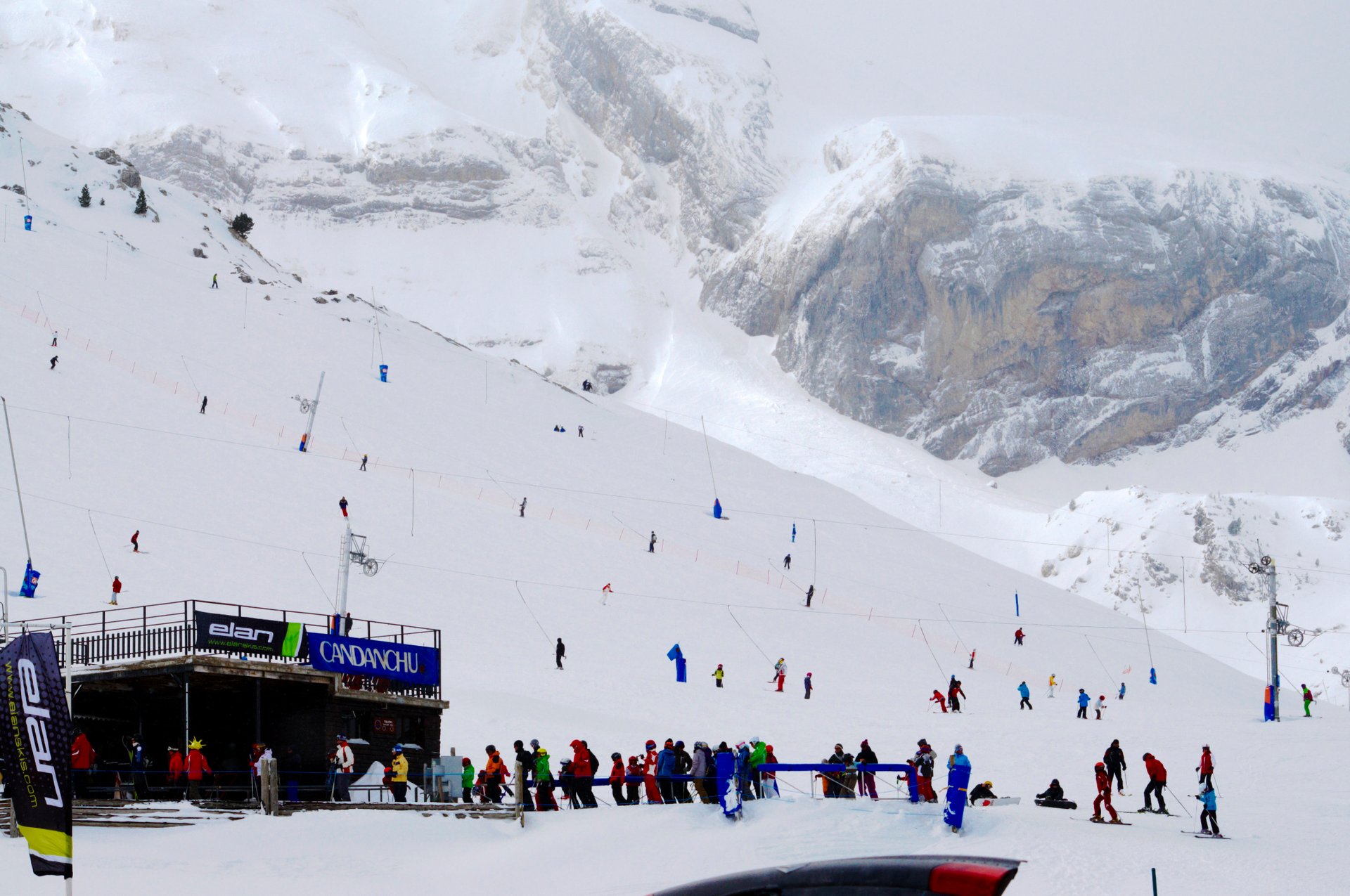 Puerto de Somport or Col du Somport is a mountain pass between France and Spain located in the Pyrenees. Its name originates from "summus portus" (high gate in Latin). There is a border control at the summit of the pass at 1,640 m (5,380 ft) above sea level. Puerto de Somport has been featured in the famous Tour de France bicycle race. In Canfranc-Estación on the Spanish side, the road splits into the over-pass route and the tunnel. The asphalted road over the pass is numbered N330a. You can cross Somport Pass all year round thanks to the Somport Tunnel of 8.6-km (5.3-mi) length along E-7 Spanish road (N134 on the French side) built in 2003.
If you start your ascent from the French side in Accous, the ride is 28 km (17 mi), with the elevation gain of 1,202 m (3,944 ft) and 4.3 % gradient. When going from the Spanish town of Jaca, the ascent is also 28 km (17 mi), but with a smaller elevation gain (822 m or 2,697 ft) and less steep gradient (2.9 %).
In winter visitors are attracted to the pass by a 35-km cross-country ski trail that goes around Somport through both Spanish and French territory. It also features the Candanchú, a popular Spanish ski resort.
Puerto de Somport is one of the most ancient routes in the Pyrenees. Romans built the first road here. It was later used by pilgrims walking to the tomb of St. James from Arles to Santiago de Compostela. If you are interested in the history of Somport, visit nearby Fort du Portalet built in the Aspe Valley in 1870 to protect the border in the Pyrenees.
Find hotels and airbnbs near Puerto de Somport (Map)