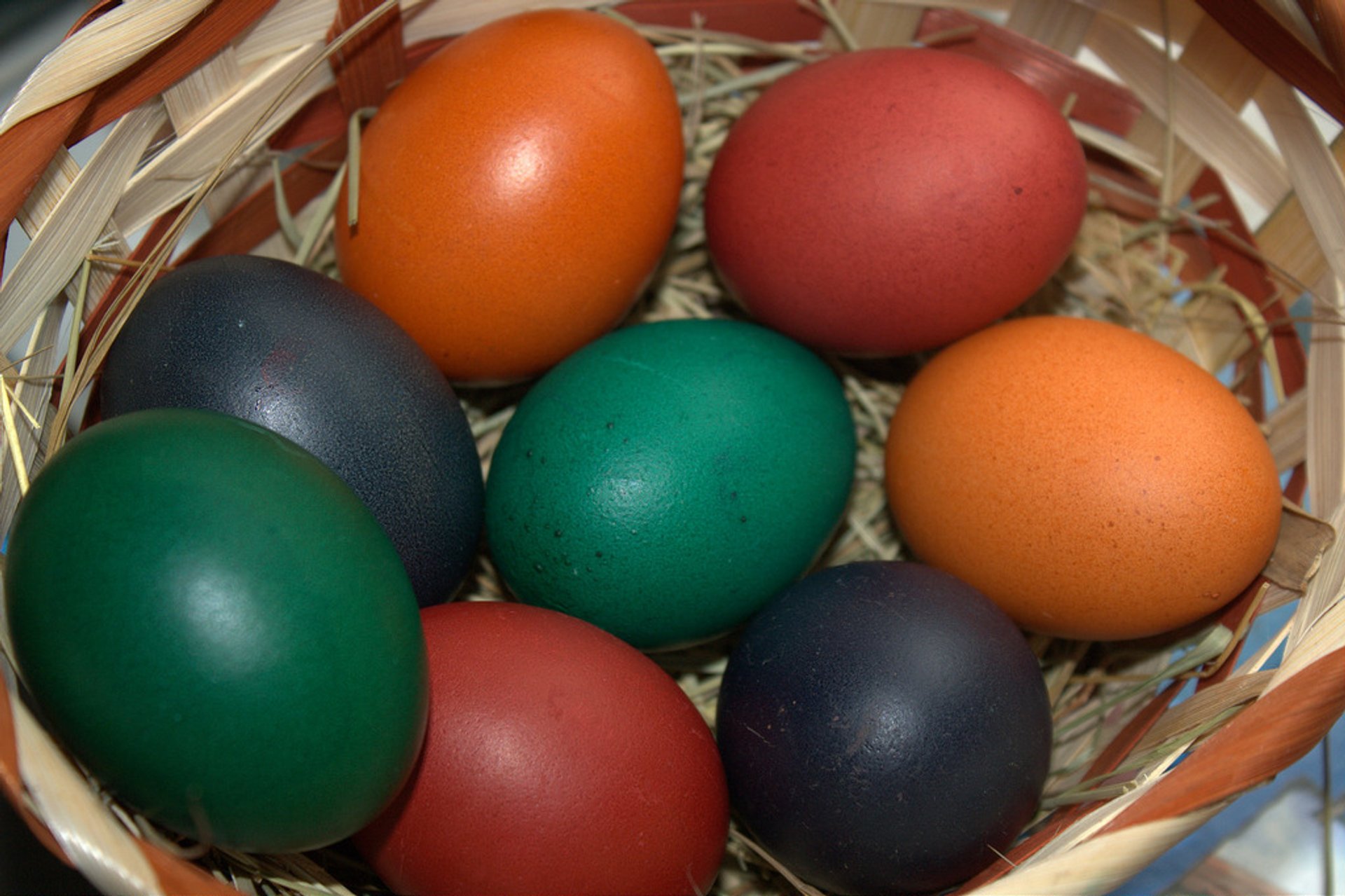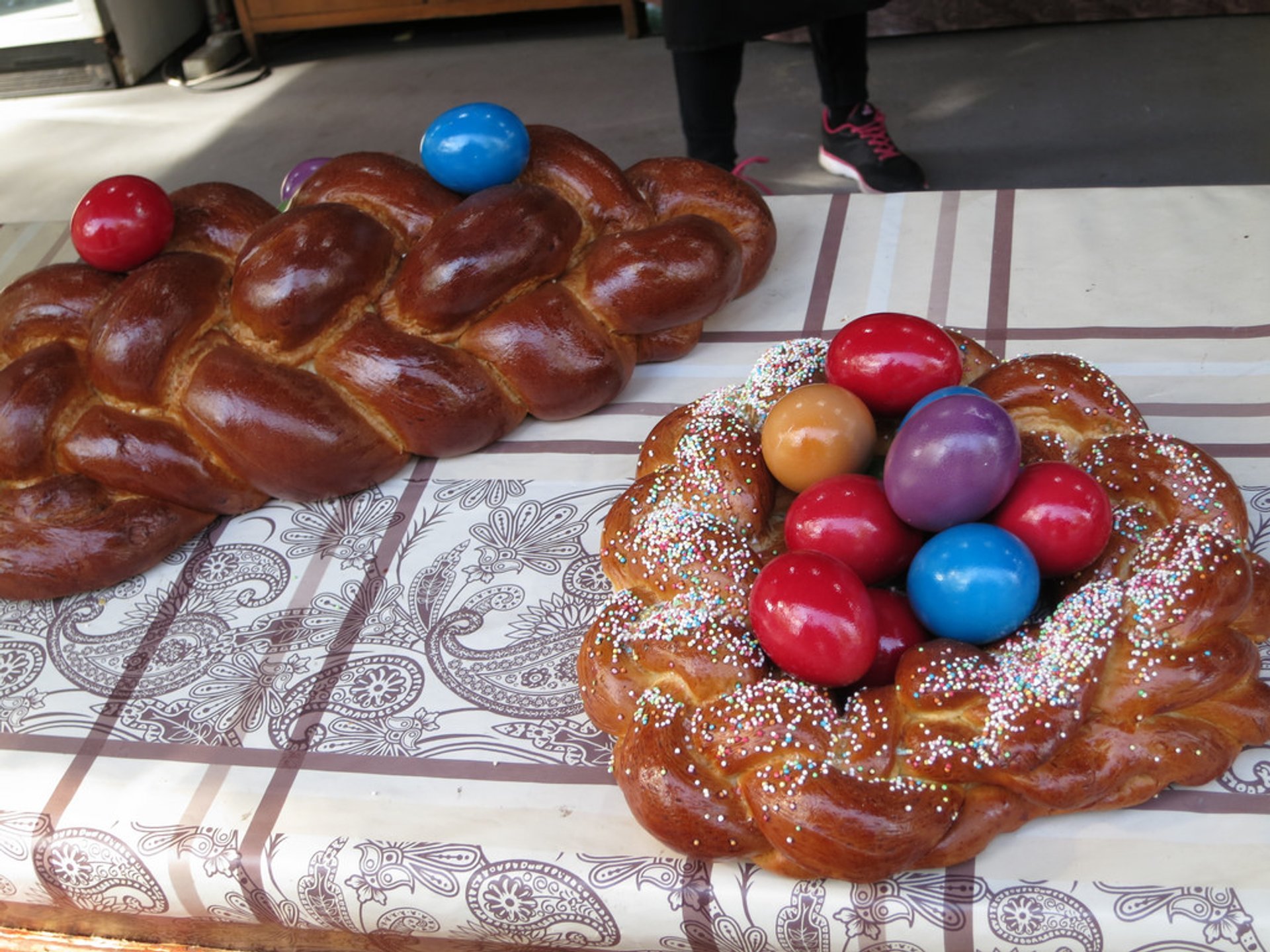 In Hungarian Easter is called "Húsvét," what literally means "a hús vétele" or "taking meat." But Easter is not only about meat, as the festive table should include some other traditional dishes.
One of the main features is kalács—feathery and slightly sweet milk loaf, usually filled with lots of dried fruit. It can be baked in different forms—cupcake, circle, or braid, but originally its name derives from the word "kolo" meaning "circle" and symbolising the shape of the Sun.
On every piece of kalács, you are supposed to put a slice of smoked ham and to add more contrast to the taste it should be dressed with pickled horseradish.
One more traditional food on the Easter table is boiled eggs. After boiling, people colour them, each one bearing special meaning. Eggs symbolise fertility and new life. They usually are given together with kalács to beggars ne​ar the Christian churches as an offering to dead relatives.