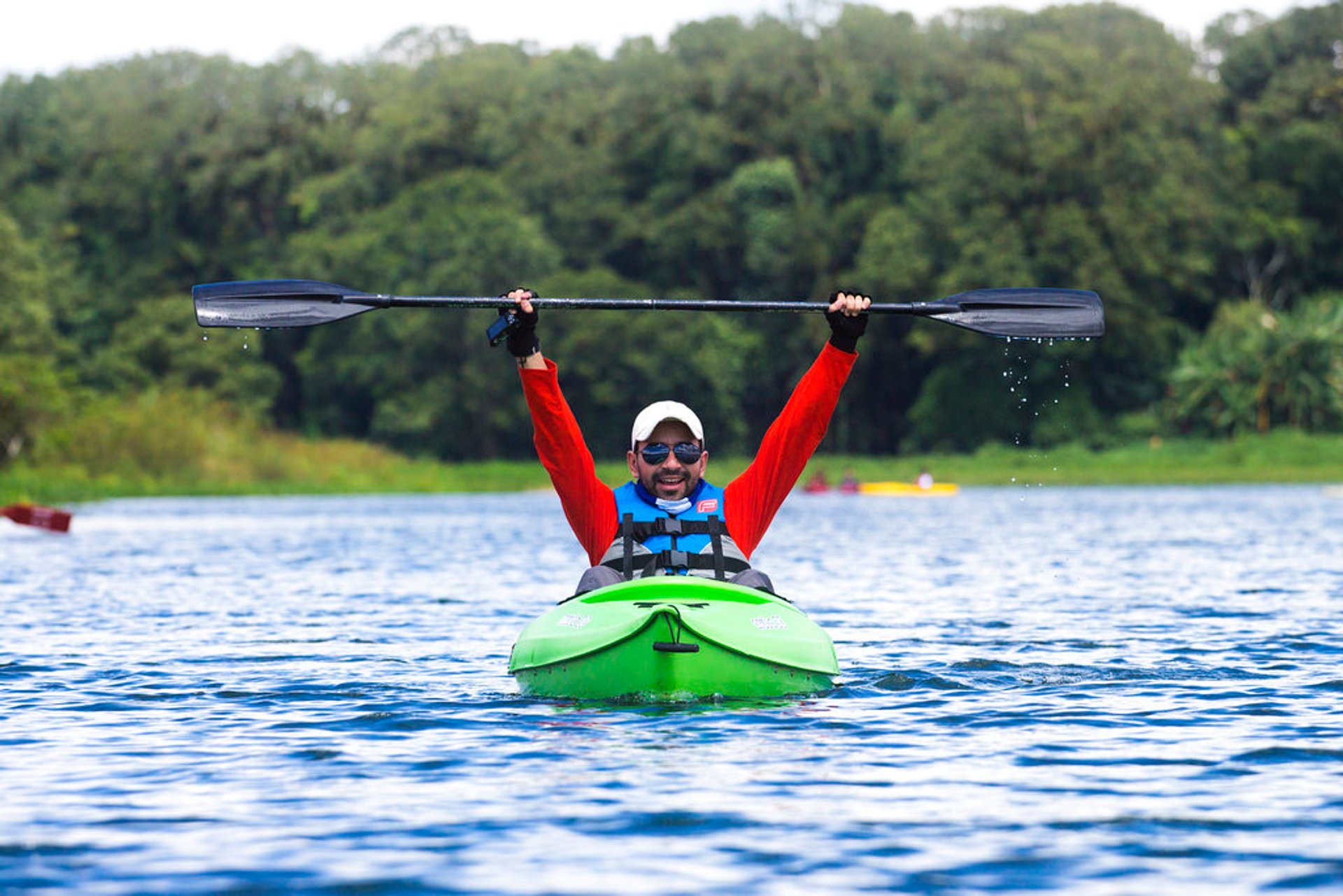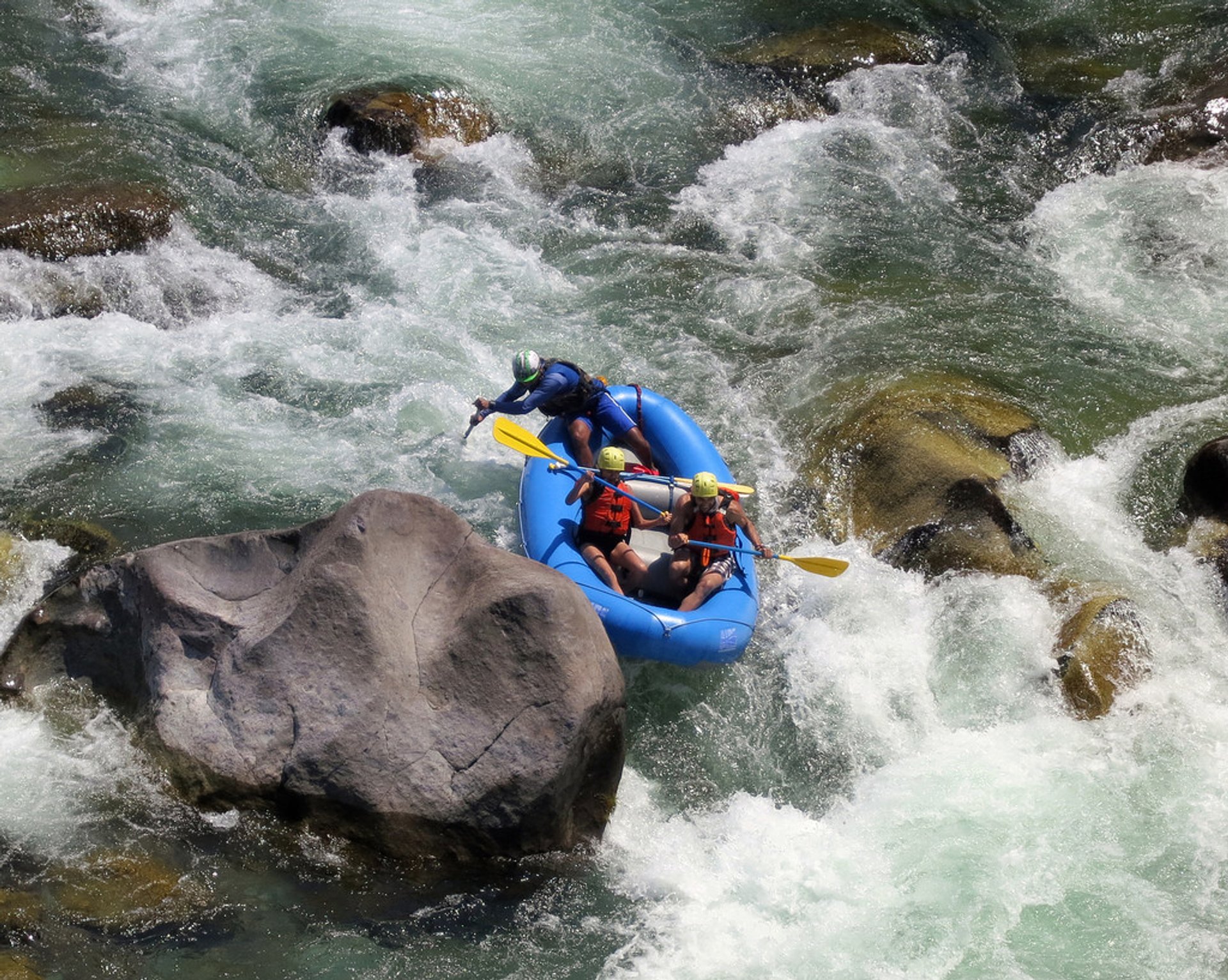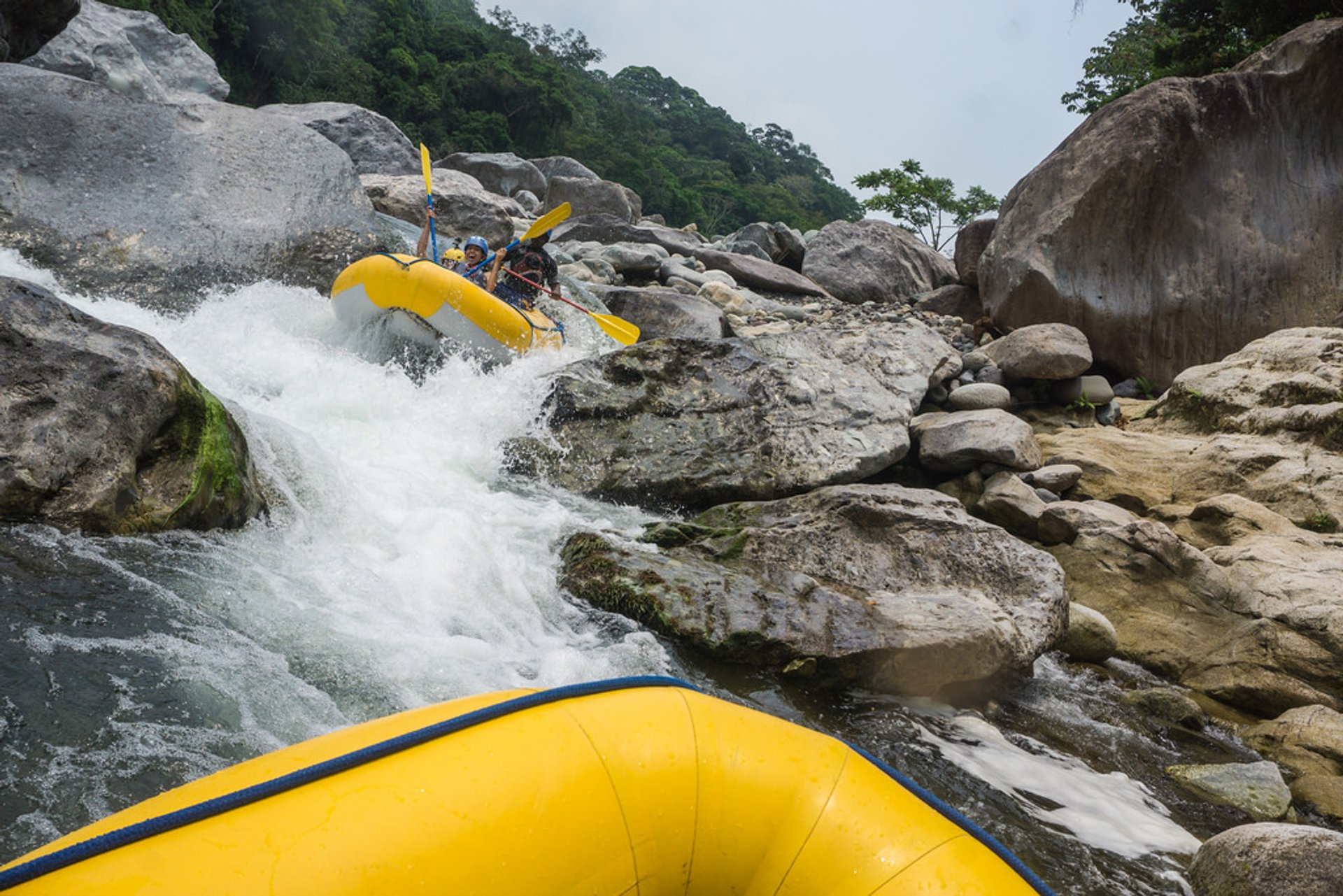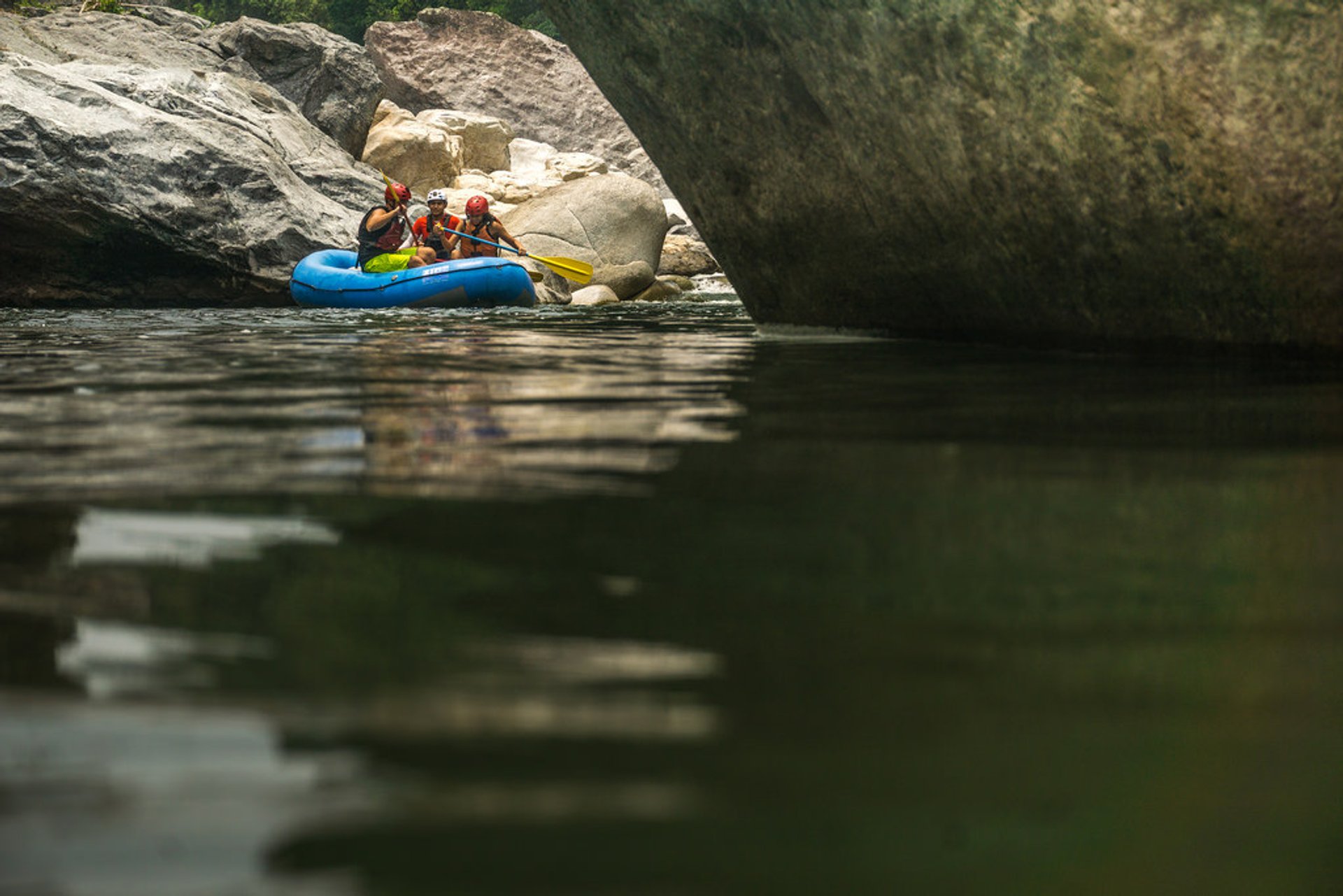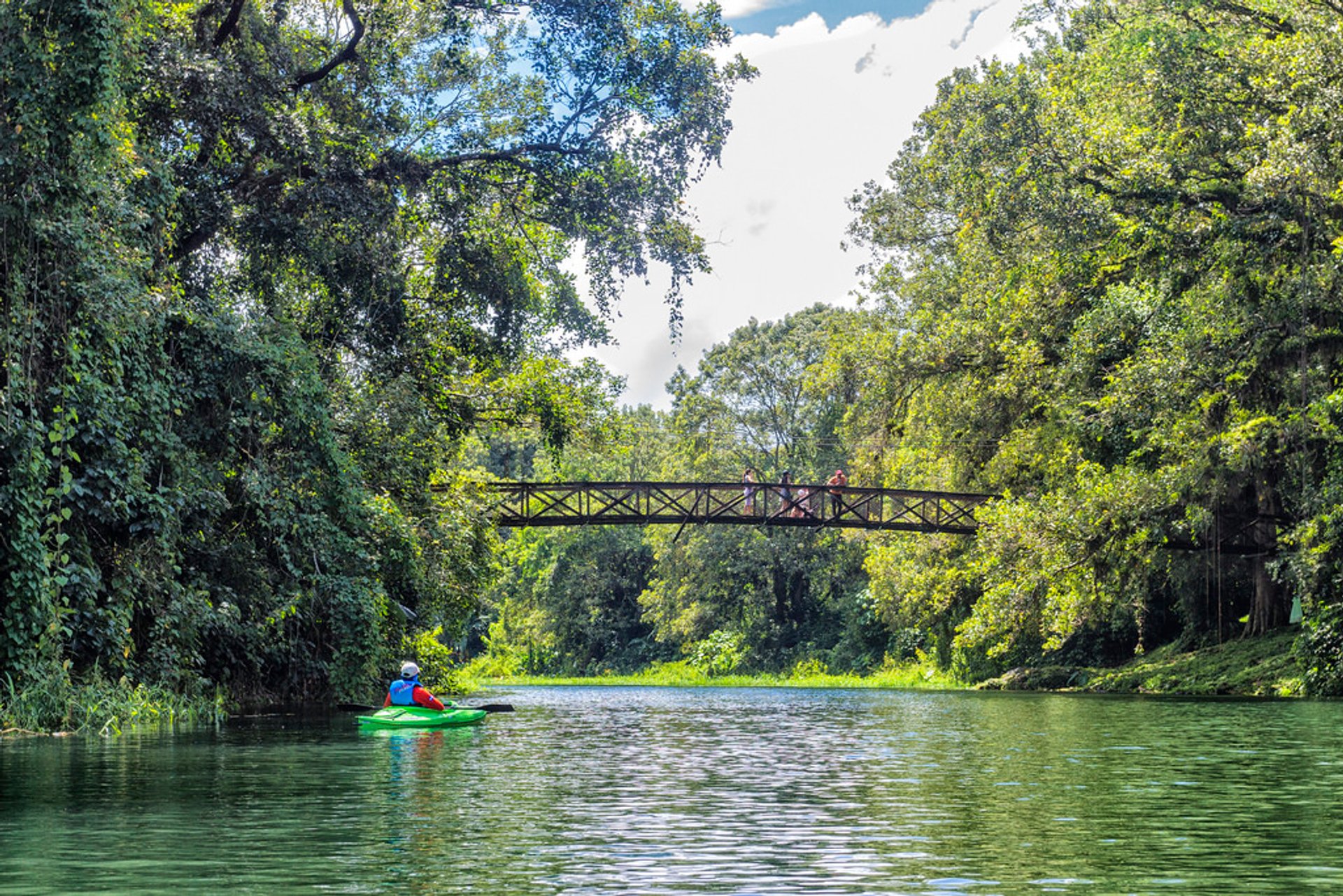 If you are interested in kayaking or whitewater rafting in Honduras, there is no better place than Rio Cangrejal. This river is located in a jungle valley and is V-shaped—quite amazing. The river has a significant number of strange rapids formed by granite boulders and bedrock.
Another feature of the river Cangrejal is that the water in it can quickly rise and fall. And because of frequent rains in the region, the river always has a strong flow. Every route of the river has a variety of rapids that vary with the flow. The river can be divided into four sections, each of which can be overcome in a few hours, on condition that the water flow is right.
Steep rapids, a sharp fall into the pool and short stop don't give much time to rest. Each water experience here has advantages and can surprise you. Whitewater rafting or kayaking on the river can be a week-long excursion or more. However, we recommend you to take an experienced guide and a smart raft for the river. The best season for whitewater rafting on Rio Cangrejal is from July to March, but kayaking can be practised all year round.
Find hotels and airbnbs near Whitewater Rafting and Kayaking (Map)