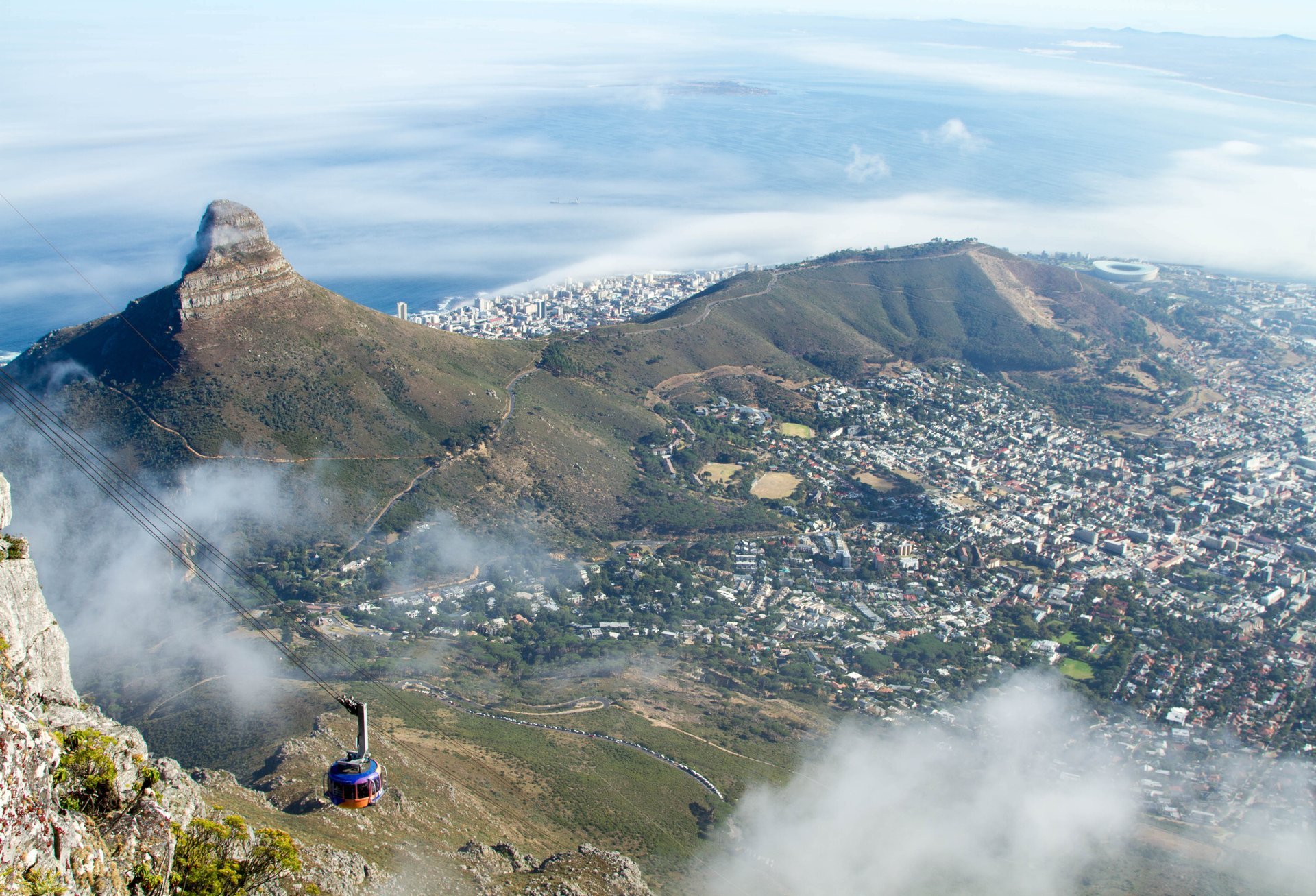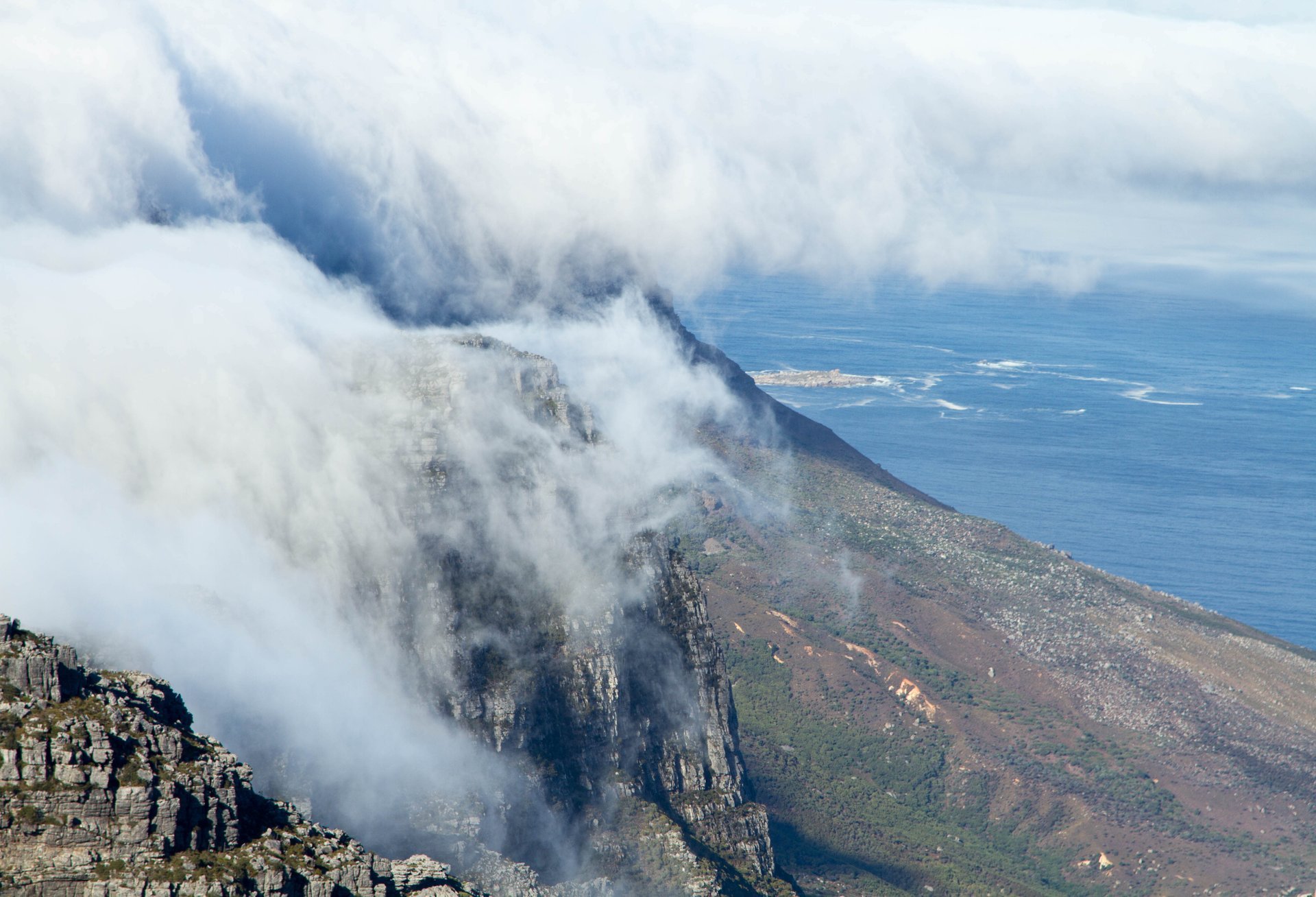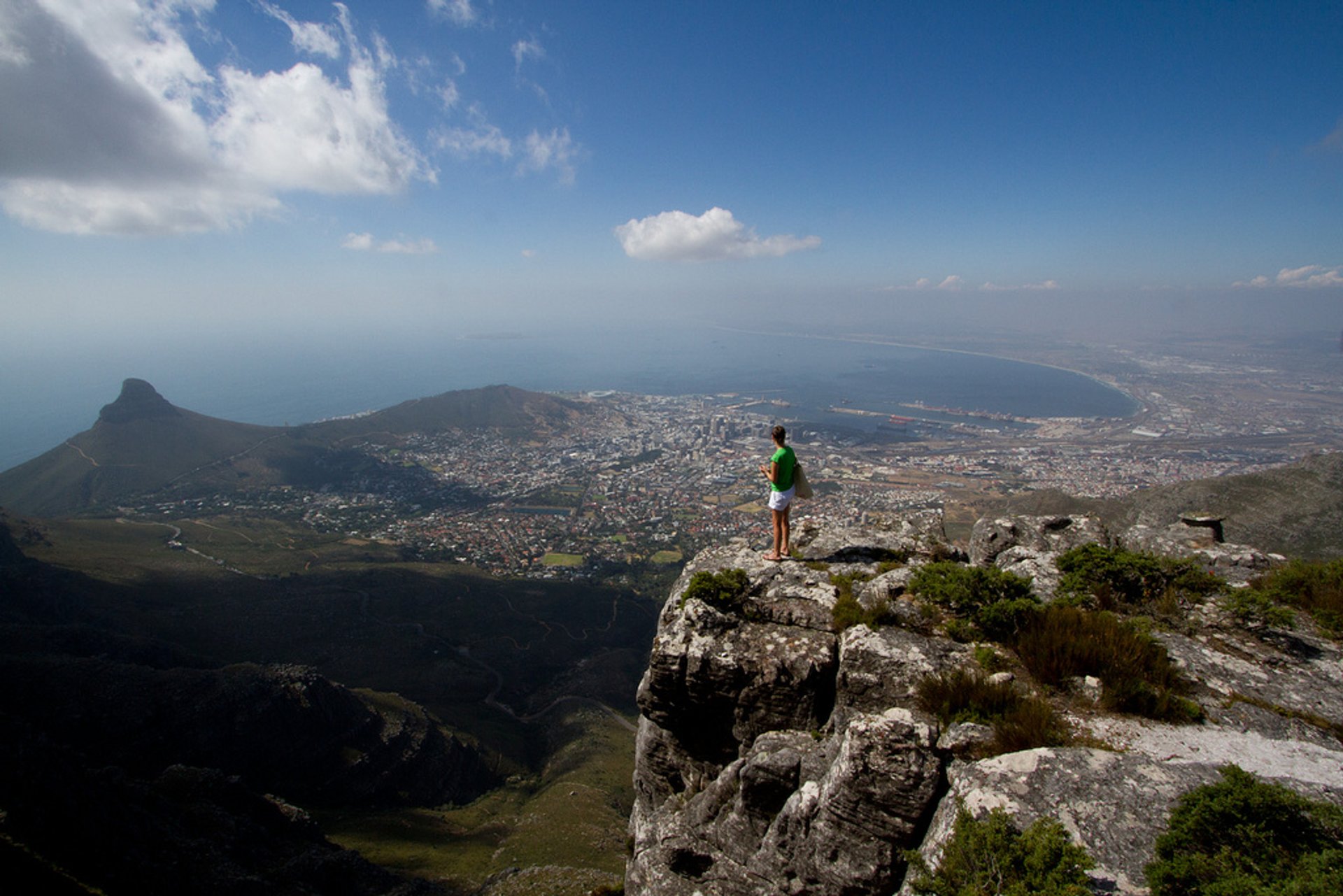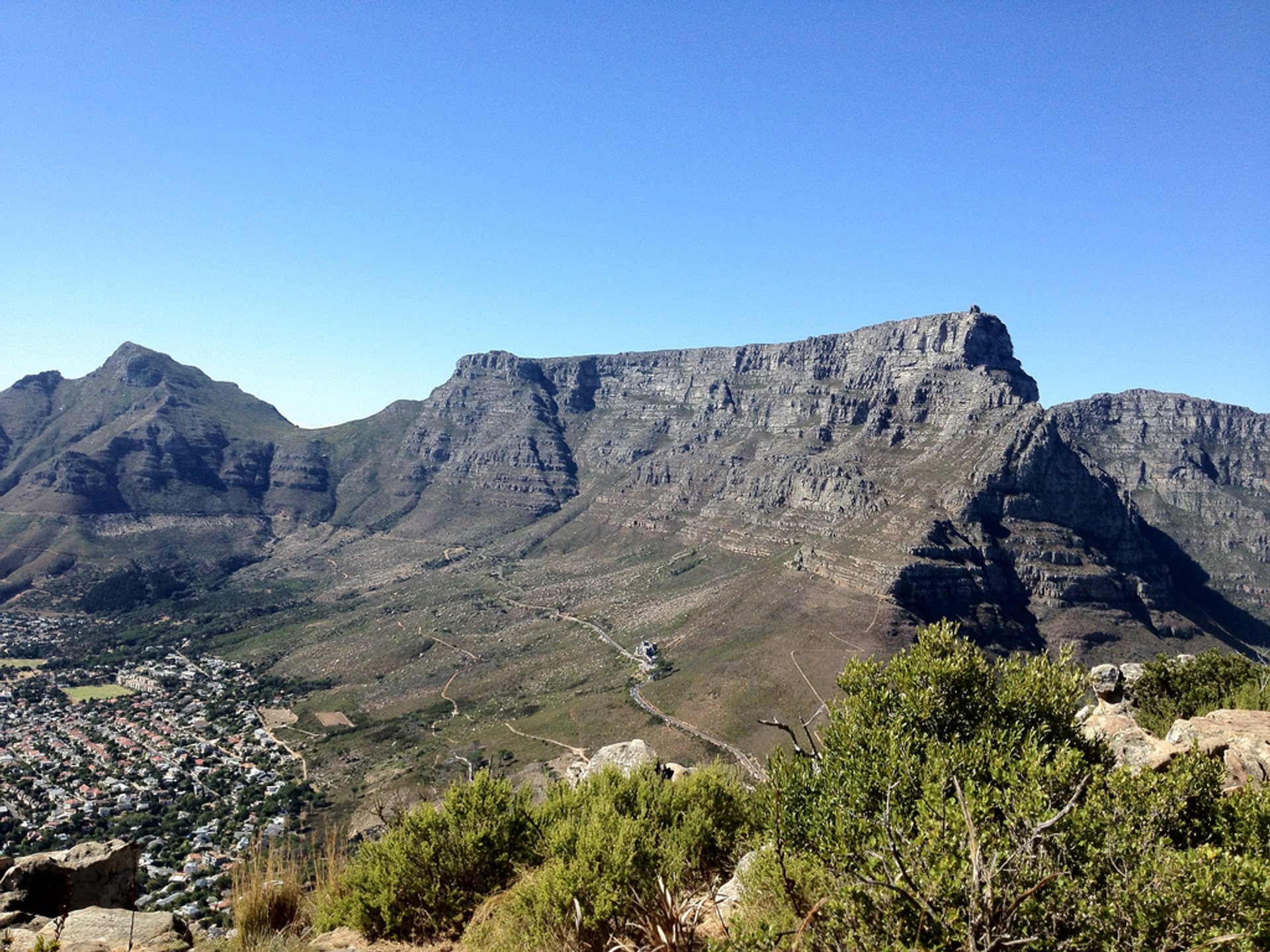 A beautiful mountain reminiscent of a table due to its flat surface is an iconic image of Cape Town. The views revealed from the top are truly incredible. No matter whether it's a clear day or slightly cloudy, you'll be sure to discover wonderful landscapes. Tourists often use the cableway that operates year-round, but there are also a variety of scenic hiking routes up, which are definitely worthwhile.
Platteklip Gorge is the safest and most popular route, which means it can be quite crowded, especially in summer. It is less scenic than those that ascend in the open. However, you can get to the top in less than an hour, which means you'll have plenty of time to enjoy the views.
Another safe and easy route is Kasteelspoort. Unlike Platteklip Gorge, it's less crowded and more time-consuming. The trail winds across isolated valleys, featuring Table Mountain reservoirs and mountain huts, before leading to the back end of the mountain.
The India Venster route winds below the cableway, so you can show off your hiking skills to those riding up. This is not a simple hike, however, as it involves some scrambling and climbing. It has also had its share of accidents. Moderately experienced hikers who follow the route without wandering off the trail have nothing to worry about, though. The most attractive feature of the current route is that it heads up the front face of Table Mountain.
Kloof Corner is one of the most demanding, but also greatly rewarding routes. It overlooks a range of landmarks including Lion's Head, the Atlantic Seaboard, 12 Apostles and the Cape Town City Bowl. It may appear too dramatic to first-time hikers.
Another scenic trail is Mowbray Ridge. This one summits the jagged Devil's Peak rather than Table Mountain itself. However, you'll be able to enjoy great views of Lion's Head and explore some old fortifications en route. This route is demanding and requires a fair level of fitness.
Although there are no seasonal limits, we recommend hiking the Table Mountain in spring (September–November) and autumn (March–May), as winter brings more rains and fogs, and summer months are too hot and most crowded.
Find hotels and airbnbs near Table Mountain Hiking (Map)