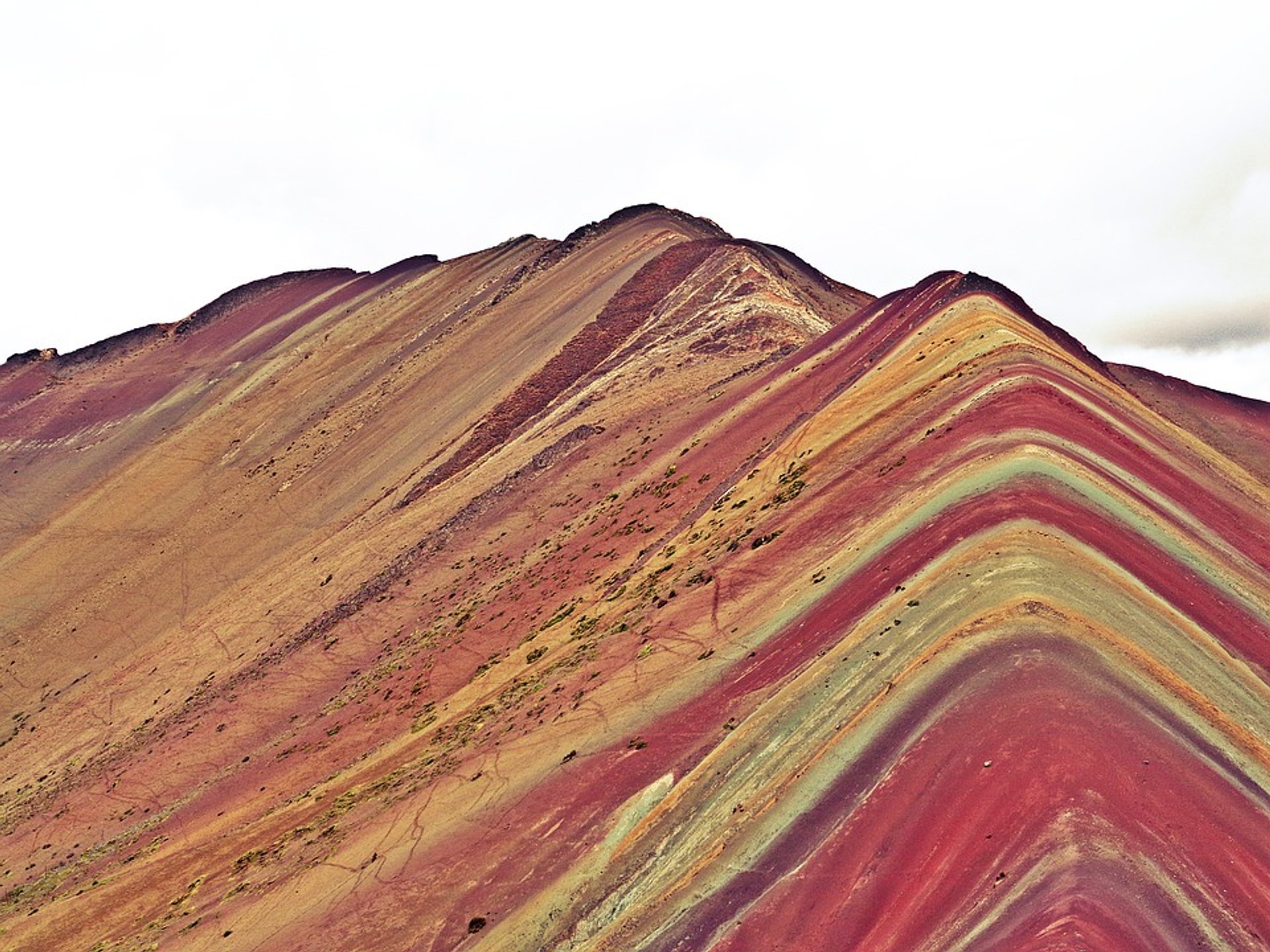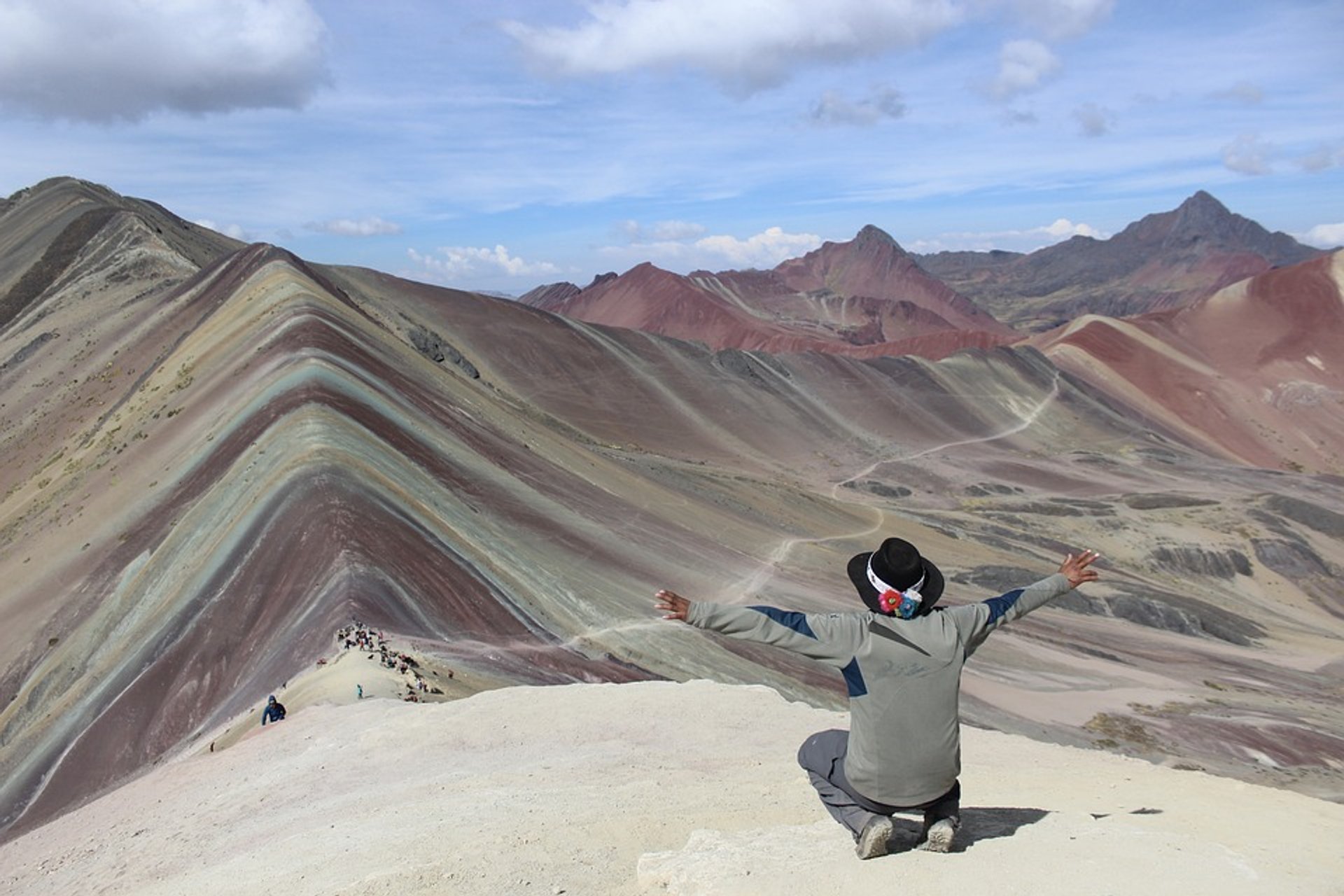 Lined with layers of some lavender, terra cotta, and vibrant turquoise sand, amazing Ausangate Mountain or so-called Rainbow Mountain has become an increasingly popular tourist place for hiking. However, the mountain is commonly hard to find and get to. It requires several days of hiking deep within the Andes to reach its peak.
A vibrant array of mountain colours has formed in the result of mineralogy, erosion and weathering. Each of the colours on the mountain comes from a different mineral. The red layers indicate iron oxide rust, while the orange and yellow suggest iron sulphide. As for the turquoise colour, it often comes from chlorite.
Despite its long history, the mountain was only discovered for tourism in 2015. Rumour has it, this area used to be covered in snow and just recently, when the snow melted, the rainbow beneath was displayed.
For local Peruvians, the Ausangate mountain is holy and believed to be the deity of Cusco. Being a site of daily offerings and worship, Rainbow Moutain welcomes thousands of Quechua pilgrims annually to celebrate the Star Snow festival a week before the Corpus Christi.
Some special tracks are being built to keep the landscape as untouched as possible. Passionate hikers will enjoy the journey, as they find local villages, vendors, and hot springs there. Stunning views of the Ausangate Glacier and llamas along the way are also worth noticing. It is possible to find yourself on the summit of the Rainbow Mountain in a couple of hours. However, the altitude can cause troubles for first-timers.
April through October, as a dry season in Peru, is deemed to be the most appropriate for the hike with the period between June and August being most crowded.
Find hotels and airbnbs near Hiking Rainbow Mountain (Map)